Pumpkin puree, the perfect recipe for autumn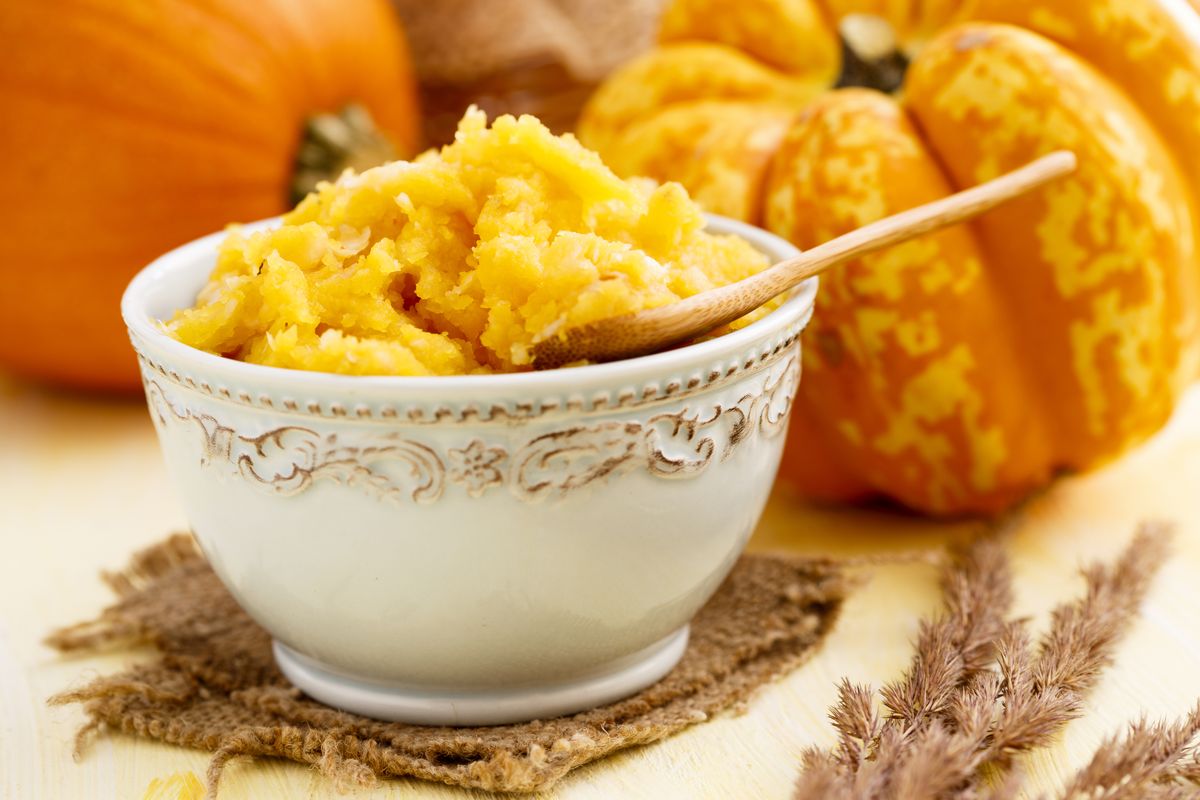 Very few ingredients are needed to prepare an excellent pumpkin puree, similar to the more well-known mashed potatoes. Here's how we prepare it.
The arrival of autumn is marked by the appearance of pumpkin and chestnuts, two of the ingredients that best symbolize this period. These are two versatile products but above all the first, pumpkin, is the undisputed star of many sweet and savory recipes. Among the simplest is the pumpkin puree, a light side dish whose preparation recalls that of the classic mashed potatoes.
In fact, it does not take a lot of effort to prepare it: once the pumpkin is cooked , it is reduced to a puree and milk and parmesan are added. A touch of nutmeg and that's it, you'll have a mouth-watering pumpkin puree, try it for yourself.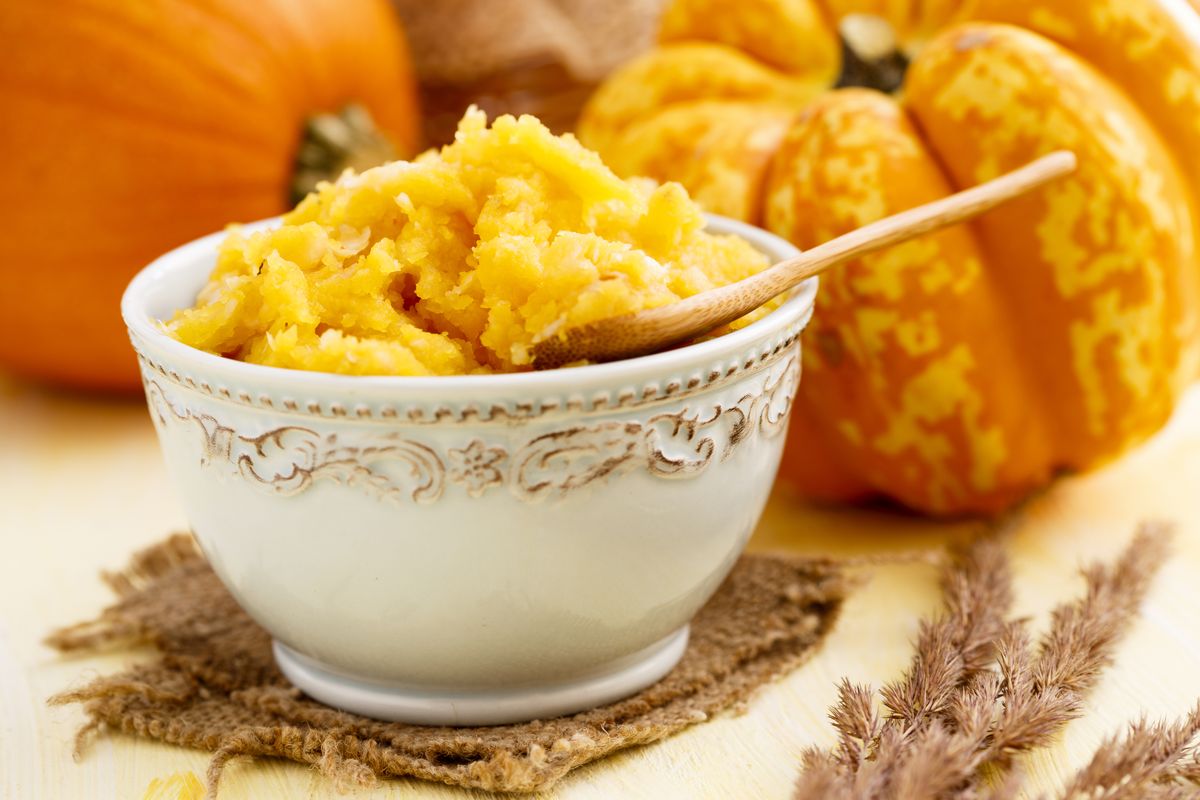 How to make the pumpkin puree recipe
First peel the pumpkin , cut it into slices and remove the internal seeds. Reduce the pulp into chunks keeping in mind that the smaller they are, the sooner they will cook.
Boil them in abundant salted water until they are tender if skewered with a fork. The time, as mentioned, varies according to the size of the pieces. It will take approximately 10 to 20 minutes .
Once ready, drain the pumpkin and put it back in the pot. Mash it with a fork (or a potato masher) until it is reduced to a puree then add the milk, Parmesan, butter and a grating of nutmeg. Stir vigorously with a wooden spoon until you get a smooth and velvety puree and, if needed, season with salt.
Pumpkin puree is a really simple recipe that goes well with almost all meat main courses but also cheeses . Among the other recipes with pumpkin we recommend you try the pumpkin gateau : it is really delicious.
storage
Pumpkin puree can be kept in the refrigerator, in an airtight container, for a couple of days . Heat it in a pan or microwave before serving.
Riproduzione riservata © - WT