Pumpkin tortelli: when taste meets tradition!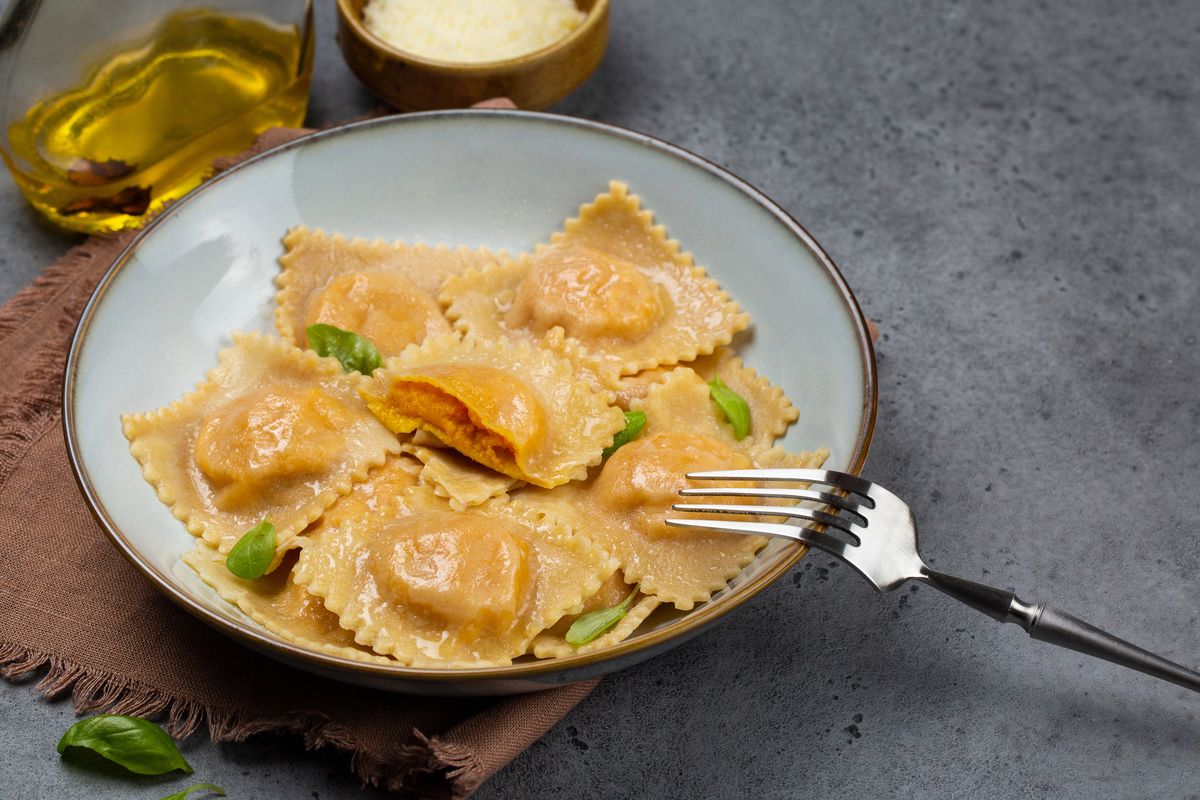 Mantuan pumpkin tortelli are the most representative dishes of typical Lombard cuisine, a rich and tasty first course that cannot be missed on your table!
Pumpkin tortelli were born in Mantua as a dish to recycle leftovers left in the kitchen, but over the years they have established themselves in the Italian tradition as one of the most loved and well-known first courses. A shell of classic egg pasta contains an unusual salty filling based on pumpkin, amaretti and nutmeg. Finally, the perfect dressing is a very simple butter and sage
Let's see what are the ingredients for our pumpkin tortelli recipe, a typical and delicious dish!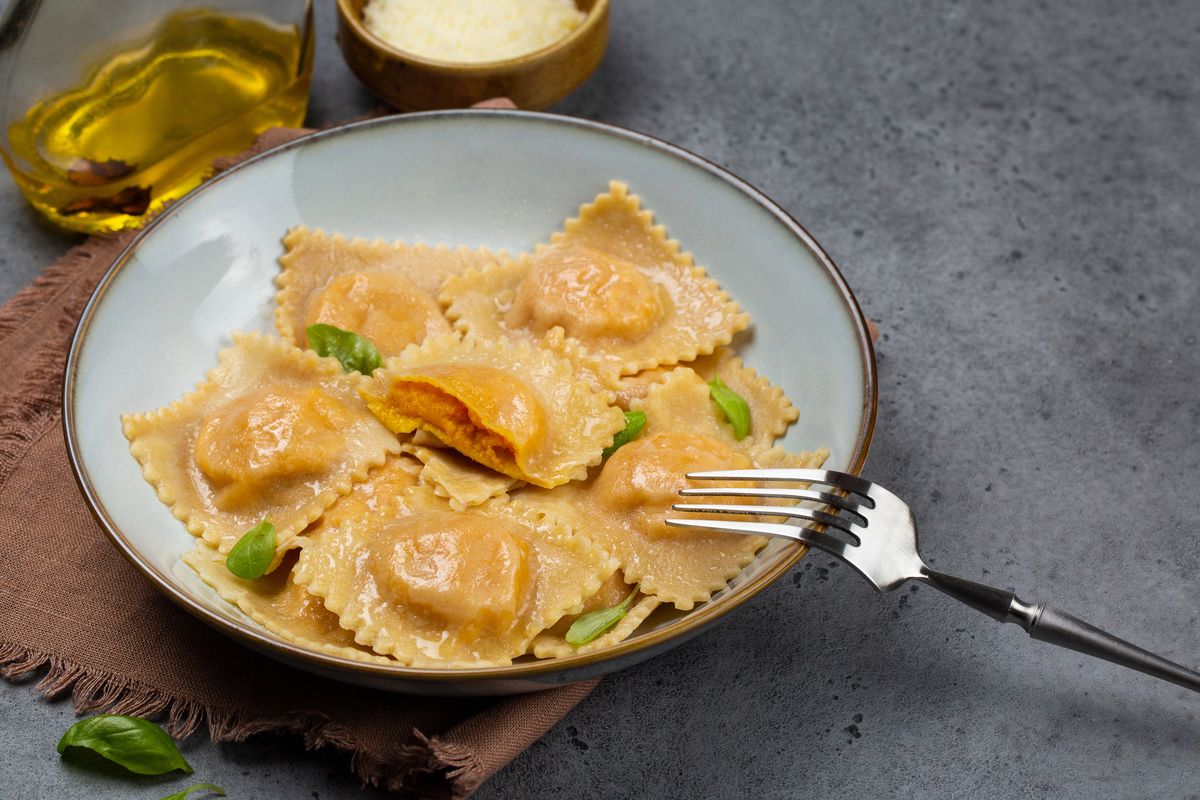 Preparation of Mantua-style pumpkin tortelli with the original recipe
Start by preparing the filling, so as to let it rest in the fridge while you roll the dough. Take the pumpkin, cut it into slices and bake it in the oven at 200 ° C for about 25 minutes .
When the pumpkin is soft , remove it from the oven and let it rest to dry .
Meanwhile, crumble the macaroons in a bowl and finely chop a piece of apple mustard.
When the pumpkin pulp is at room temperature, add it to the other two ingredients. Mix everything and season with salt.
Finally, add the grated cheese and nutmeg for a spicy touch .
Let's move on to fresh pasta. Make a fountain with 00 flour and add the eggs at room temperature and a pinch of salt in the center. Knead with your hands until you get a soft and smooth mixture, which you will have to leave to rest for about 30 minutes by covering it with a film.
Now we can go and compose our pumpkin tortelli! Roll out the egg pasta with the special machine.
Place your filling on the pasta and seal it with the help of your fingers to try not to let any air remain inside the tortello.
With a pastry cutter, make small squares that are at least 4 cm per side . As you shape your tortelli, place them on a tray lined with a lightly floured kitchen cloth.
You just have to prepare the sauce for the tortelli with pumpkin! After cooking them in boiling salted water, sauté them for a few minutes in a non- stick pan with melted butter and sage.
Serve the tortelli hot with a sprinkling of grated cheese and nutmeg. Enjoy your meal!
If you want, you can also make pumpkin tortelli without mustard. You don't have to do different processes or add ingredients, just omit the mustard. If you liked the pumpkin tortelli recipe, we suggest you try all our pumpkin recipes . Ready to amaze friends and family?
How to prepare a perfect filling for pumpkin tortelli and amaretti alla mantovana
To prepare homemade pumpkin tortelli, the filling is really essential. We followed the original recipe for the first dish with pumpkin, however you can vary the quantities slightly according to your taste (for example add a little more apple mustard if you love the aroma). Regardless of the taste, texture is decisive . The filling must be moist but workable without sticking to the hands, if it is poorly mixed or too dry you can add an egg yolk . On the other hand, if the filling is too moist, but you do not want to increase the amount of cheese or amaretti, you can add a few tablespoons of breadcrumbs .
storage
The recipe for these Mantuan tortelli is wonderful, once drained and seasoned, all you have to do is bite into one after the other. Should you have any leftovers, you can keep them in the refrigerator for a maximum of 1 day , in a container with an airtight lid. We do not recommend freezing in the freezer.
Riproduzione riservata © - WT