Purple carrot soup with curry and ginger: light and perfect for detox!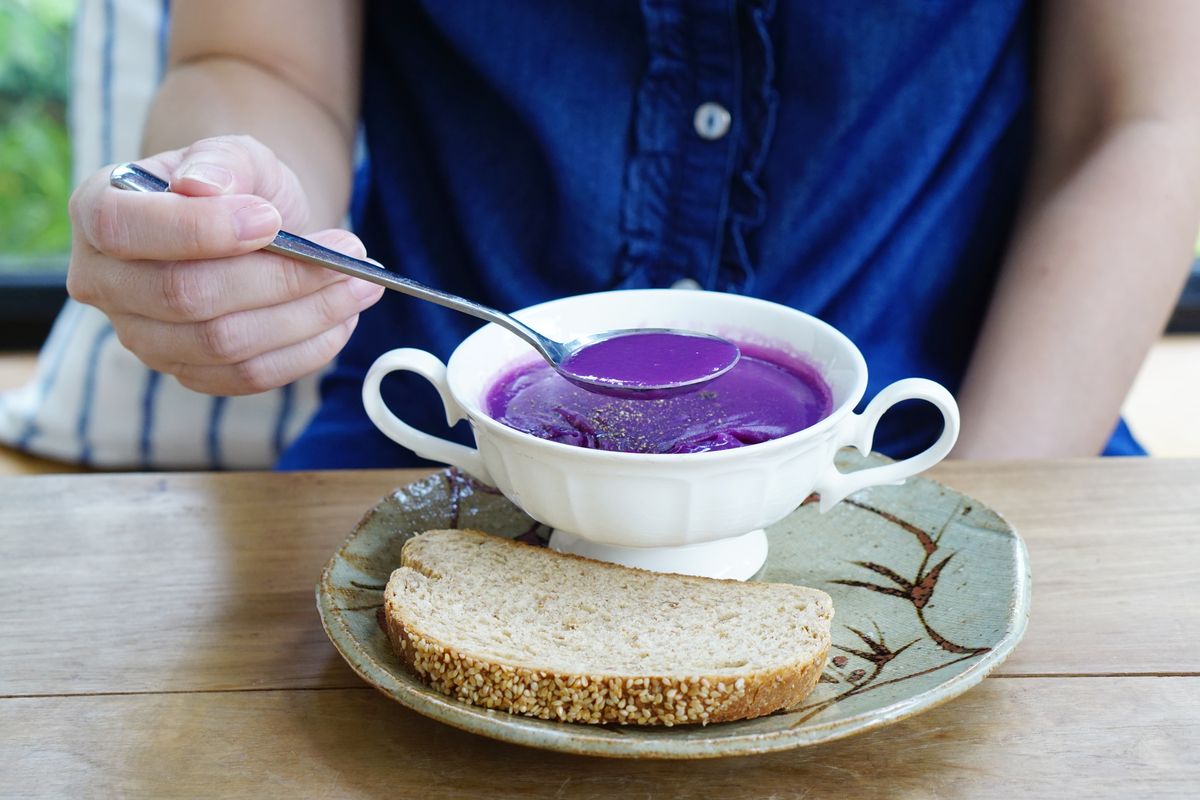 The purple carrot soup is a concentrate of creaminess and taste: light, spicy and nutritious, as well as full of vitamin C and antioxidants!
To the most intrepid of the food world, the recipes with purple carrots will not be entirely new. If you have never heard of them, however, we advise you to make up for it immediately with this first course with an intense color and flavour : purple carrot soup. Recipes like the one we offer are impactful and sure to be successful! This vegetable is very rich in vitamins and antioxidants and is perfect to be enjoyed all year round (hot or cold): in winter it is perfect, piping hot to warm up body and mind, while in summer it is ideal lukewarm to fill up on carotenoids and flavonoids , substances that help fight skin aging and make it softer and more elastic and counteract free radicals!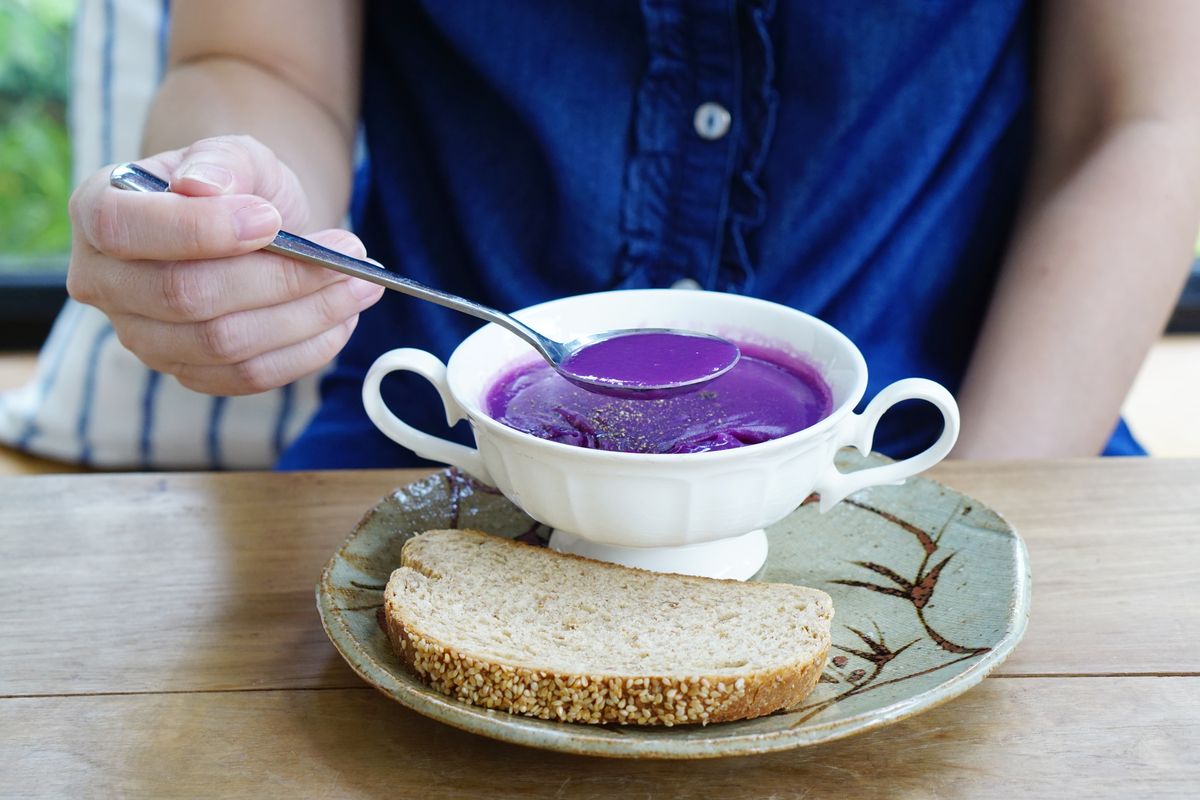 Preparation of purple carrot soup
Start washing and carefully peeling the potatoes. You will then have to reduce them into rather small cubes (so that they cook faster).
Repeat the same procedure also with the purple carrots, which you will have to cut into slices .
In a saucepan, heat some olive oil: when it has reached the right temperature, add the potatoes and carrots, followed by the sprig of rosemary (which should be removed after a few minutes).
At this point, add the vegetable stock and continue cooking.
After about 40 minutes , they will be cooked: with the help of an immersion blender, blend them finely, until you obtain a creamy consistency. The cream may turn out to be too thick , but don't worry, you can always add a ladle of hot water or broth to dilute it.
As a final touch, add the grated ginger and the curry powder, which you have carefully toasted and season with salt and pepper.
Your purple carrot cream is ready to be enjoyed. If you are not on a diet, to flavor it you can also add a spoonful of sour cream or crunchy croutons . Enjoy it hot or even cold: it will surprise you!
storage
We recommend keeping the purple carrot cream in the fridge, for a maximum of 3-4 days , in a special container with a lid.
Riproduzione riservata © - WT