Quick and easy, we prepare stuffed mussels in an air fryer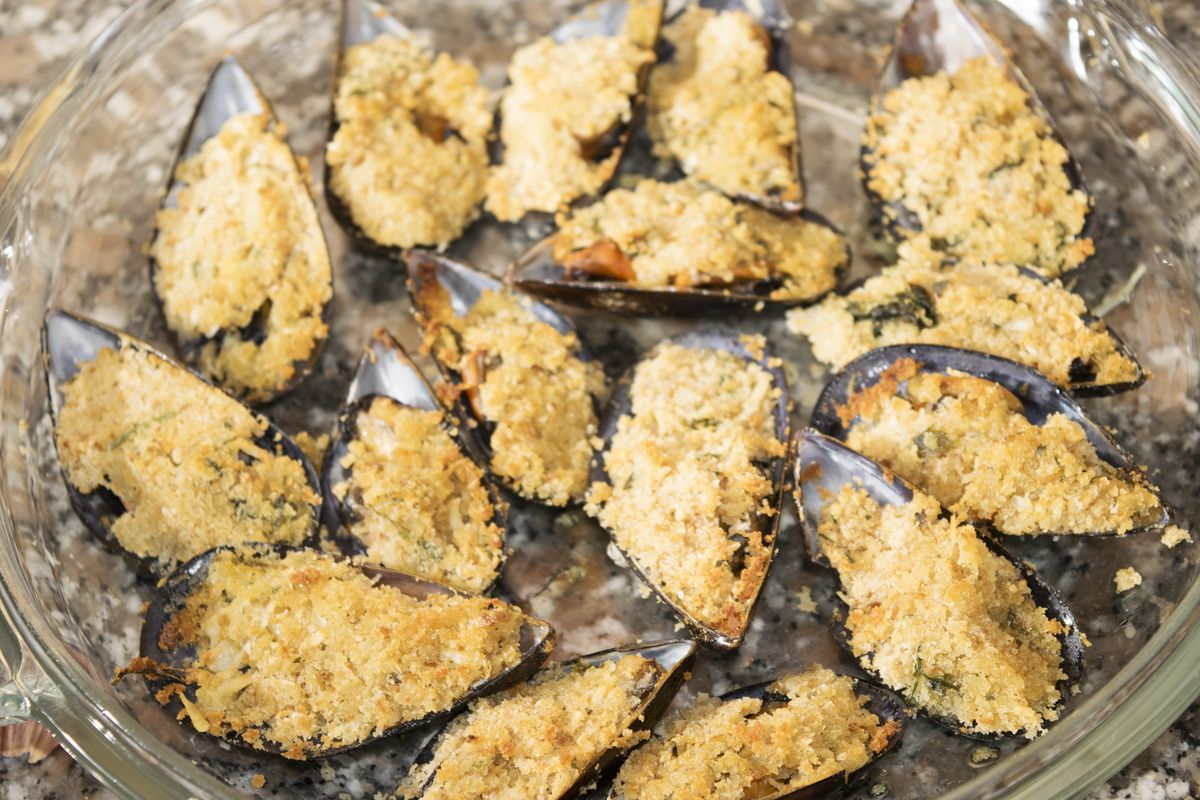 We prepare the stuffed mussels cooked in an air fryer, for a typical succulent product with a perfectly gratin exterior.
The one for stuffed mussels is an Apulian recipe, in whose gastronomic tradition this product is widely used. Thanks to this particular appliance, however, the recipe becomes even easier to make and requires quick cooking . The main ingredient are mussels and you need to get the freshest and most fleshy ones, for a truly succulent result. To make stuffed mussels at home, in an air fryer, you must create a soft filling ; with a little breadcrumbs, grated cheese, chopped parsley and little else, you will prepare a truly impeccable second course!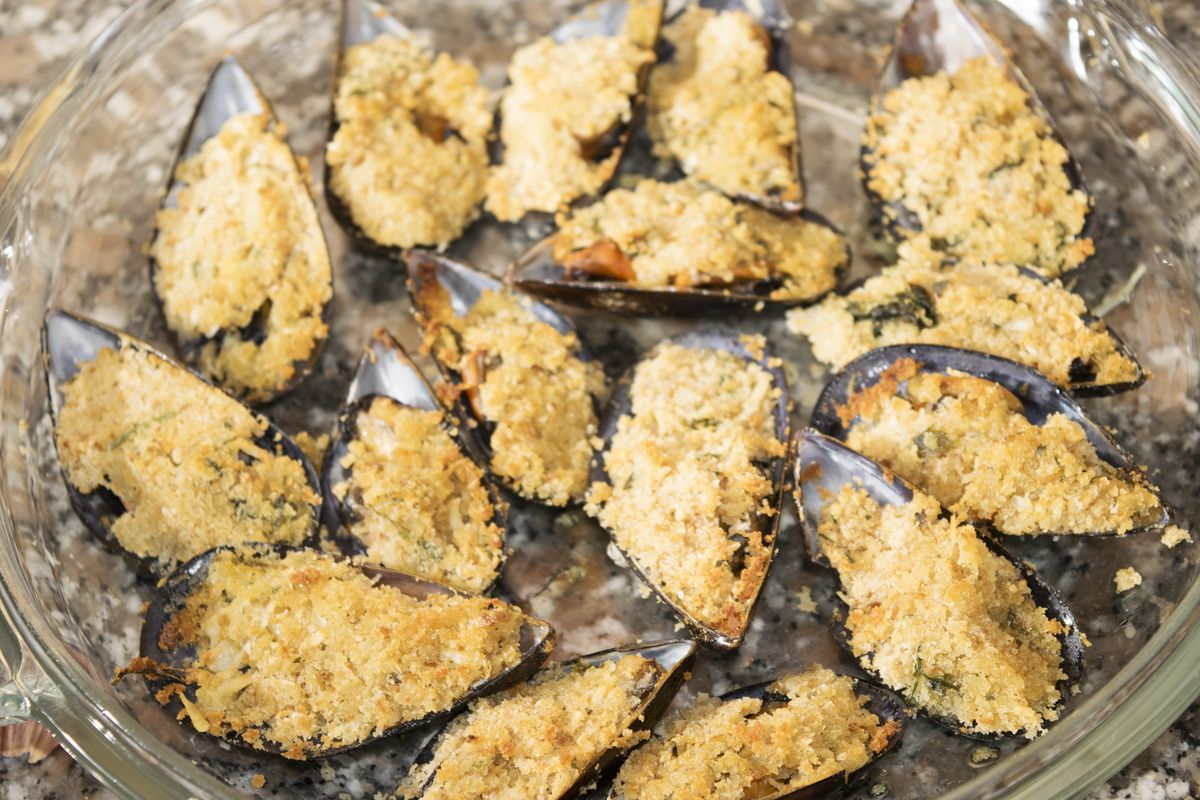 Preparing the recipe for stuffed mussels in an air fryer
First, pour the milk into a bowl and add the breadcrumbs; leave it to soak , so that it becomes very soft.
Open the raw mussels and, if you want, remove the upper part of the shell (otherwise you can also leave it).
Clean them, even by washing them under running water, and eliminate any visible impurities. Then, set aside momentarily.
Squeeze the crumb and transfer it to another container to create the filling .
Add the chopped parsley, the grated cheese, 1 clove of minced garlic and an egg; season with salt and pepper and mix to obtain a homogeneous mixture.
At this point, spread the filling over the mussels, covering them completely. Then, drizzle with olive oil.
Arrange the stuffed mussels in the preheated fryer basket. Cook for 15 minutes at 200°C . At the end, you can immediately serve.
storage
The Apulian stuffed mussels, in an air fryer, are a typical product to try, because they are really tasty. The best advice is to consume them at the moment , avoiding storing them.
Do you know how to prepare a tasty grilled sea bream in an air fryer ?
Riproduzione riservata © - WT