Quick pancakes: the recipe without scales to prepare them in just a few minutes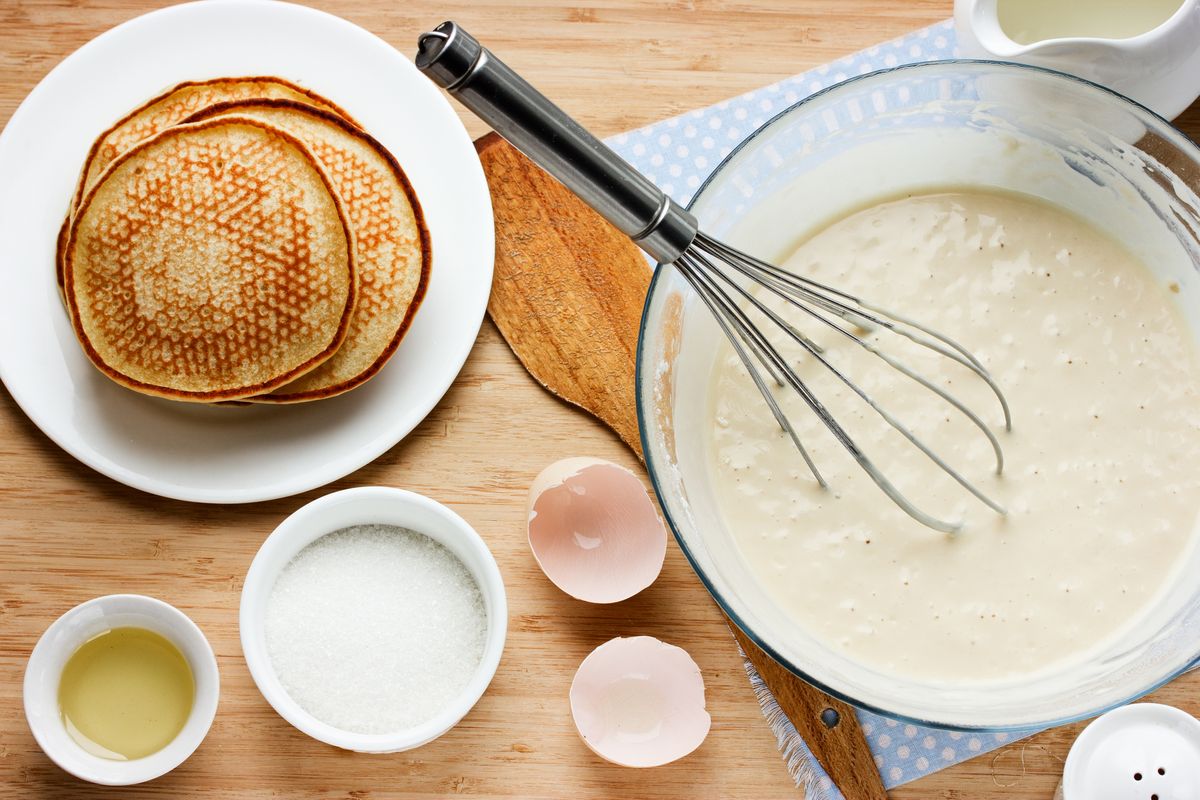 The recipe for quick pancakes is designed for those who want to prepare quick desserts without sacrificing taste, that's how we prepare them!
Have you ever wondered if it is possible to prepare pancakes in 5 minutes? Yes, it is possible and the credit is due to the quick pancake recipe that we are about to offer you. In this case, in fact, you can prepare pancakes without measuring the ingredients with the scale, but with the help of a glass and a few soup spoons.
These sweets are the basis of the American breakfast , there are several versions, one better than the other. Let's see now how to prepare these easy pancakes that you can enjoy with maple syrup, fresh fruit, spreads or jams .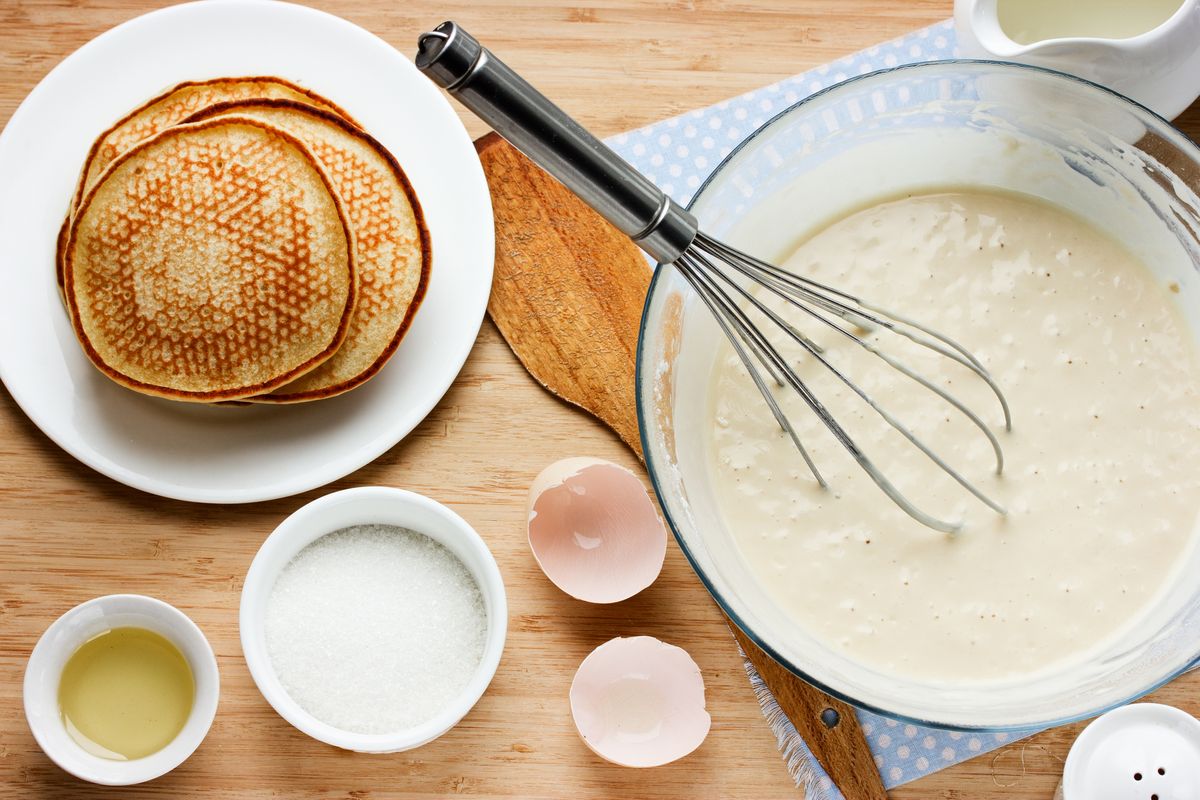 Preparation of quick pancakes
First shell the egg in a bowl, beat with a fork then add the milk.
In another container, mix the flour, sugar, baking powder and fine salt.
Gradually add the dry ingredients to the liquids and mix with a hand whisk to obtain a homogeneous mixture . Knead until you have a lump-free dough.
Grease the pan with a thin layer of oil, put on the fire to heat over medium heat, pour two generous spoons of dough into the pan, cook for about 2-3 minutes per side .
Continue in this way until you have finished all the prepared dough. Gradually place the cooked pancakes on a plate.
storage
To best preserve the pancakes prepared following this recipe, you can put them, after having allowed them to cool and dry, in an airtight container. In this way you can keep them in the refrigerator for 2-3 days and you just need to reheat them for a few moments before enjoying them for breakfast or as a snack.
Alternatively, you can also freeze them for 2 months divided with parchment paper and in special bags or plastic containers for freezing. Before enjoying them again, all you have to do is heat them in a pan, microwave or toaster and bring them back to the right temperature for consumption.
Are you curious to try ever tastier variations? Also check out the recipe for bottled pancakes .
READ ALSO: How to make pancakes: the original recipe and all the variations
Riproduzione riservata © - WT