Quick, tasty and light, here is the baked salmon au gratin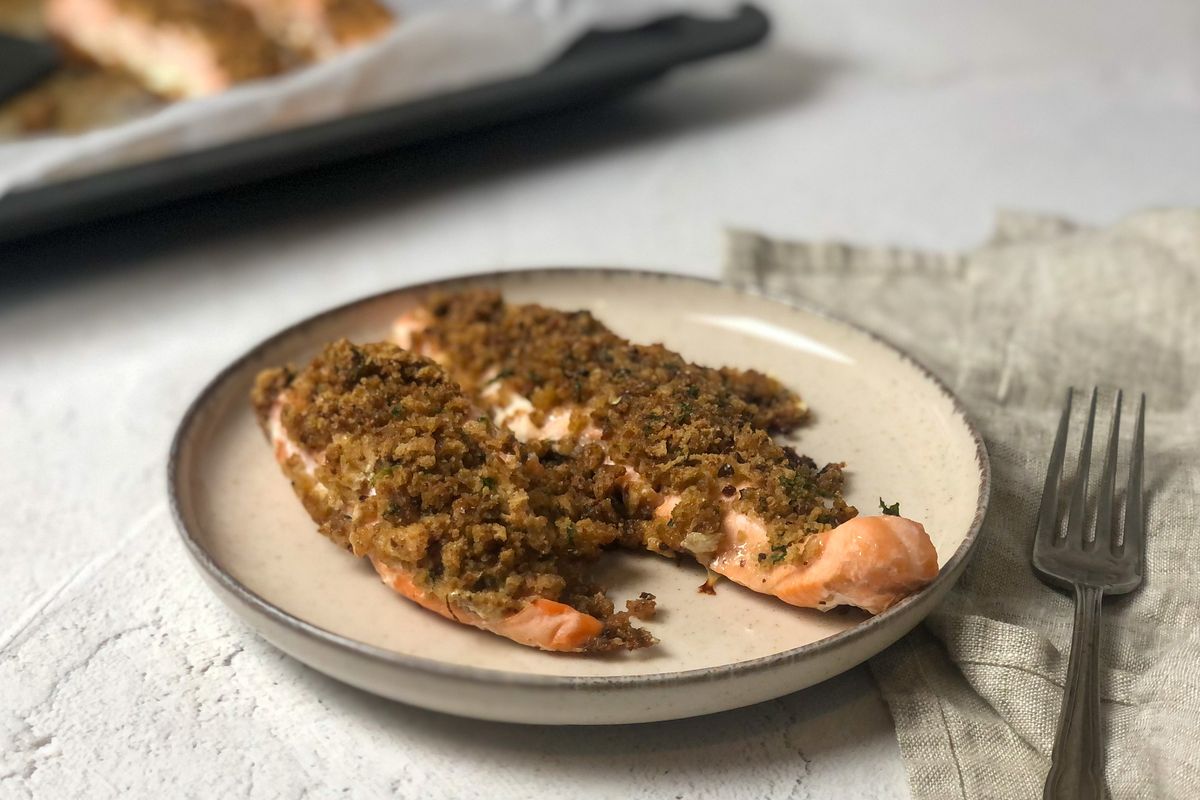 An alternative way to cook salmon in the oven is to make tender salmon fillets au gratin. Here's how with our recipe.
The main courses of fish have the reputation of being always complicated to prepare so you always end up with folding on ready meals or opting for other recipes. This is why today we want to reveal to you how we prepare baked salmon au gratin using a handful of ingredients that, we are sure, you already have in your pantry.
Baked salmon au gratin is perfect not only for family dinners , but also for more formal ones. The beauty is that once you have prepared the gratin, simply by blending all the ingredients that we will tell you, all you have to do is distribute it on the salmon fillets, place them on a baking sheet and bake them. Easy right?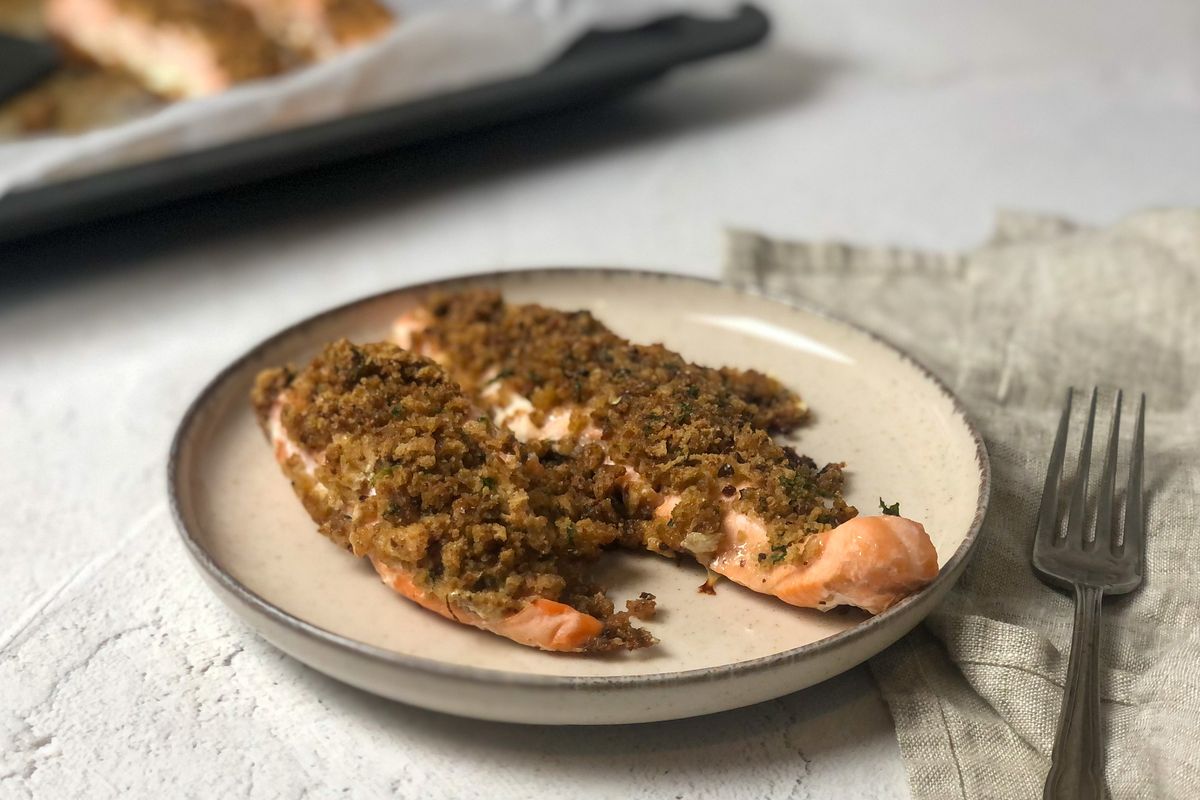 How to make the recipe for baked salmon au gratin
Put the breadcrumbs in a small food processor (but slices of stale bread are fine too), the clove of garlic , parsley and a pinch of salt and pepper .
Blend until you get a crumbled compound with an intense aroma.
If you are using frozen salmon fillets, you must allow them to thaw completely in the refrigerator before using them.
Then place them on a cutting board and, if present, remove the skin with a sharp knife.
Rinse them under running water, dry them with kitchen paper and put them back on the cutting board.
Add a couple of tablespoons of oil to the aromatic mixture and mix.
Transfer the fillets to a baking tray lined with parchment paper and then cover them with the mixture, pressing lightly.
Cook the fillets at 200 ° C for 10 minutes , then serve them hot.
How to prepare salmon au gratin in a pan
There are many reasons that may lead you to prepare pan-fried salmon: the summer heat, the lack of an oven, or simply the desire to experiment . Whatever your answer, here are our suggestions.
Proceed as indicated by the recipe up to point 6.
Use the breading obtained to cover the salmon fillets on both sides , pressing well so that it adheres.
In a pan heat 2 tablespoons of oil and a knob of butter and when they start to sizzle add the salmon fillets.
Cook them over low heat for about 20 minutes , turning them as little as possible (we recommend only once) to prevent them from breaking. From time to time sprinkle them with the cooking juices.
Serve the gratinated salmon fillets in the pan immediately.
If you liked this recipe, we recommend you also try the baked salmon , which is equally simple and delicious.
storage
We advise you to consume the freshly cooked salmon au gratin so that the meat is nice and tender. However, if you have any leftovers, you can keep it in the refrigerator for a maximum of a couple of days in an airtight container and reheat it in a pan before consuming it. We advise against freezing it.
Riproduzione riservata © - WT