Quick tortellini Caprese, the super delicious cold first course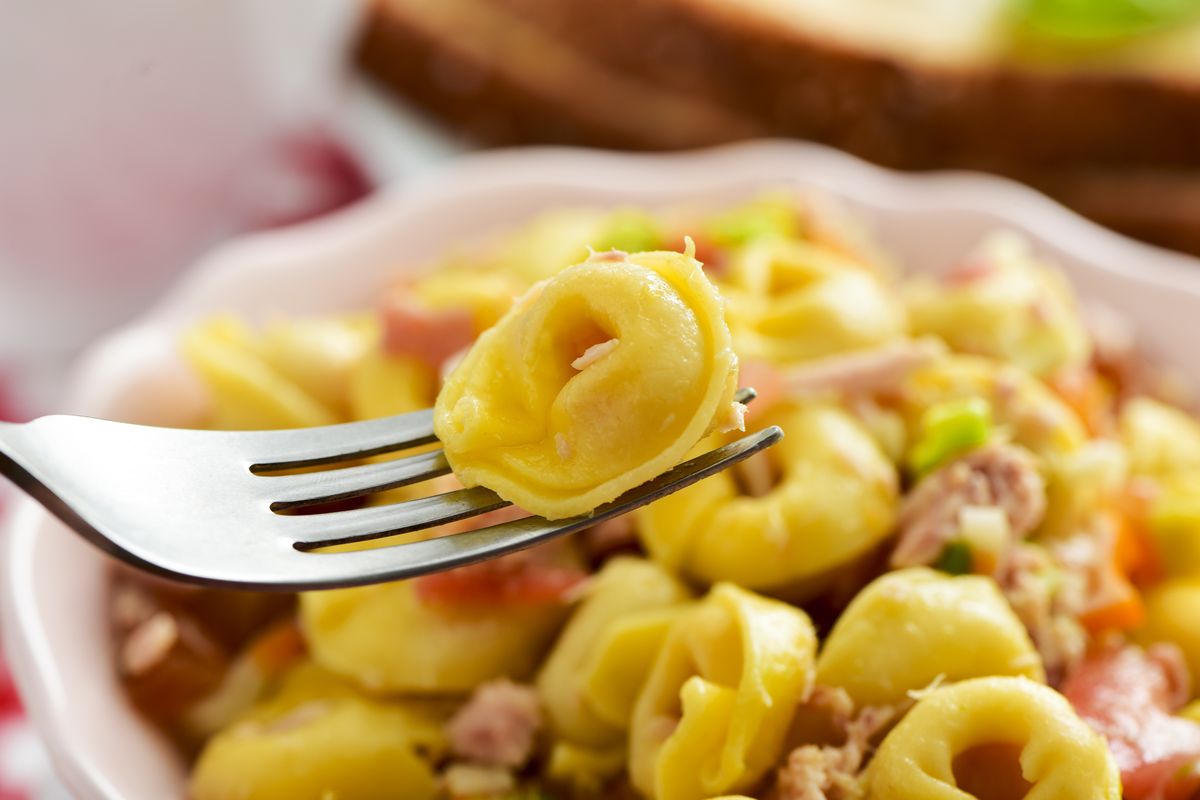 The fast tortellini caprese saves time and effort to have a delicious, fresh and truly original dish on the table.
The tortellini fast caprese is a fantastic idea for an excellent cold first course. Furthermore, you can prepare it in advance by freeing yourself from the hassle of the last minute. If you want, instead of buying canned pesto, you can prepare it yourself, it only takes a few minutes. If you use dry tortellini instead of fresh ones, you need 350 grams .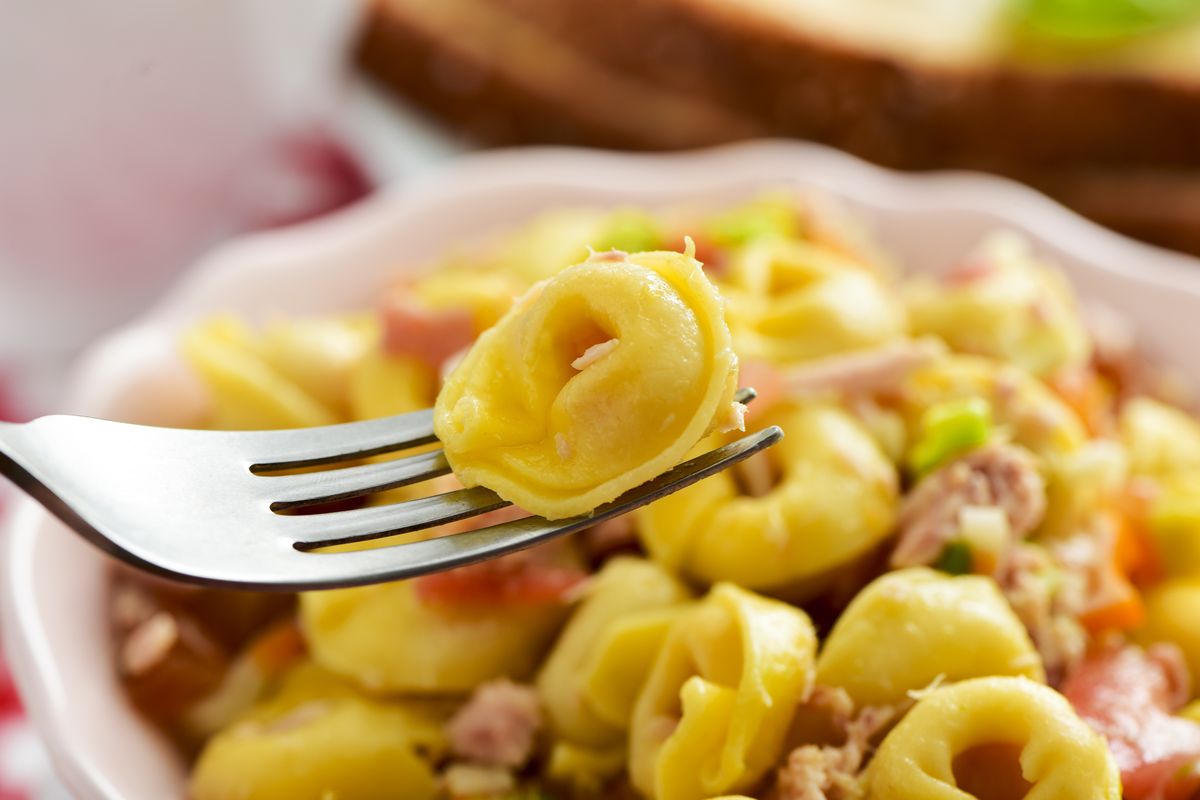 Preparation of the fast tortellini caprese
Put a pot of water on the stove and bring it to a boil. When it boils, add salt and throw in the tortellini. Remember to turn them over from time to time. The cooking time varies according to their size and the thickness of the pasta . If you bought them in packs, follow the cooking times shown on the label decreased so that they remain al dente. In salads, the pasta must be slightly more consistent than for a traditional first course.
Meanwhile, wash the cherry tomatoes, dry them with absorbent kitchen paper, cut them in half and set aside.
Cut the mozzarella into cubes, drain it in a colander for a few minutes and set aside. Wash the basil leaves and dry them and set them aside.
When the tortellini are cooked, put the pot directly under the tap and cool the water to block the cooking of the stuffed pasta.
Drain the tortellini, put them in a bowl and let them cool completely. To speed up the operation, you can spread them on a baking sheet covered with parchment paper.
Open the jar of pesto and check its consistency. If you think it is too thick to be eaten cold , add a drizzle of extra virgin olive oil, mix well and add it to the bowl with the pasta.
Also add mozzarella, cherry tomatoes and to taste the tuna in oil. Pour over the pesto and turn well but gently, you don't have to break the tortelli . If you have prepared the dish in advance, put it in the refrigerator covered, but take it out an hour before serving it to the table. When composing the dishes, garnish with basil. If the leaves are large, break them off with your hands.
If you want to prepare pesto at home, here is the recipe to prepare it .
storage
You can keep the dish even for 1 day in the fridge , well covered with cling film. We do not recommend freezing in the freezer.
Riproduzione riservata © - WT