Racy pizzaiola meatballs covered with sauce!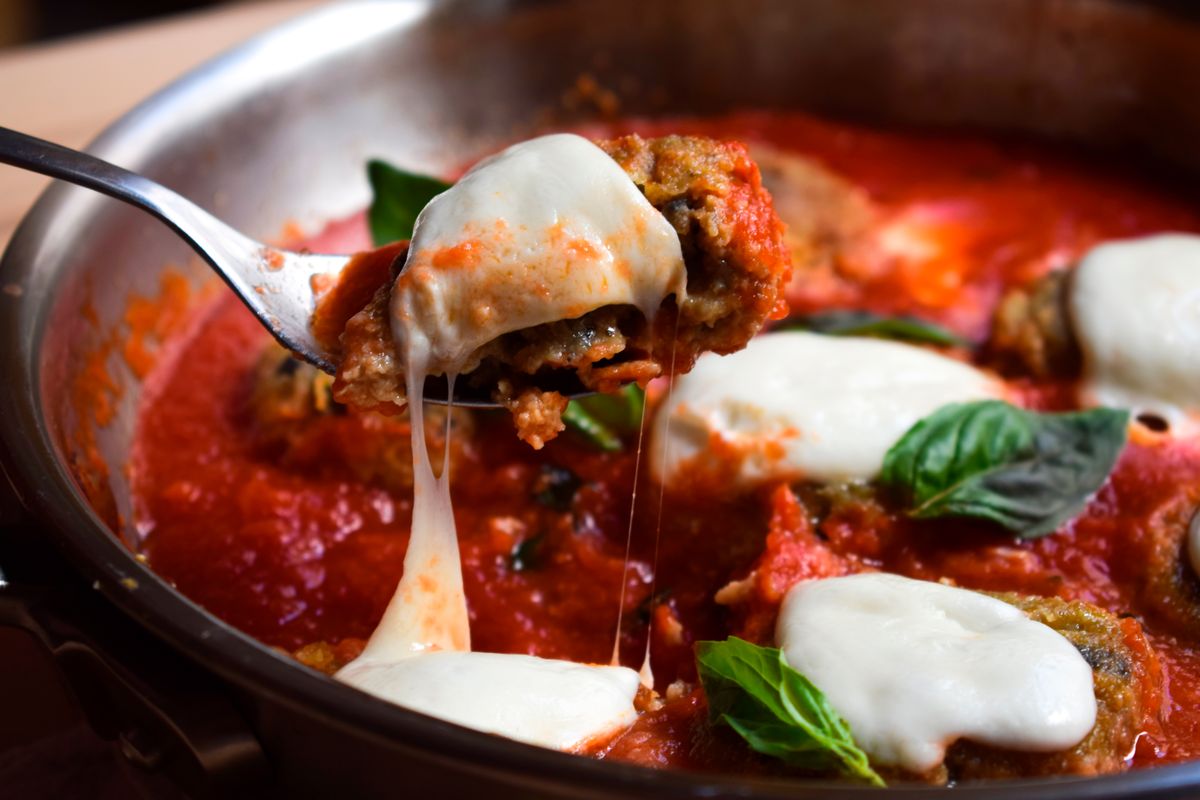 Meatballs with tomato sauce cooked with tomato sauce and mozzarella are perfect for a tasty and savory second course of meat.
The pizzaiola meatballs prepared with soaked bread, minced veal and enriched with tomato sauce and black olives are a simple main course to prepare and perfect to serve on any occasion. To further flavor your meatballs you can add two slices of chopped mortadella to the ground.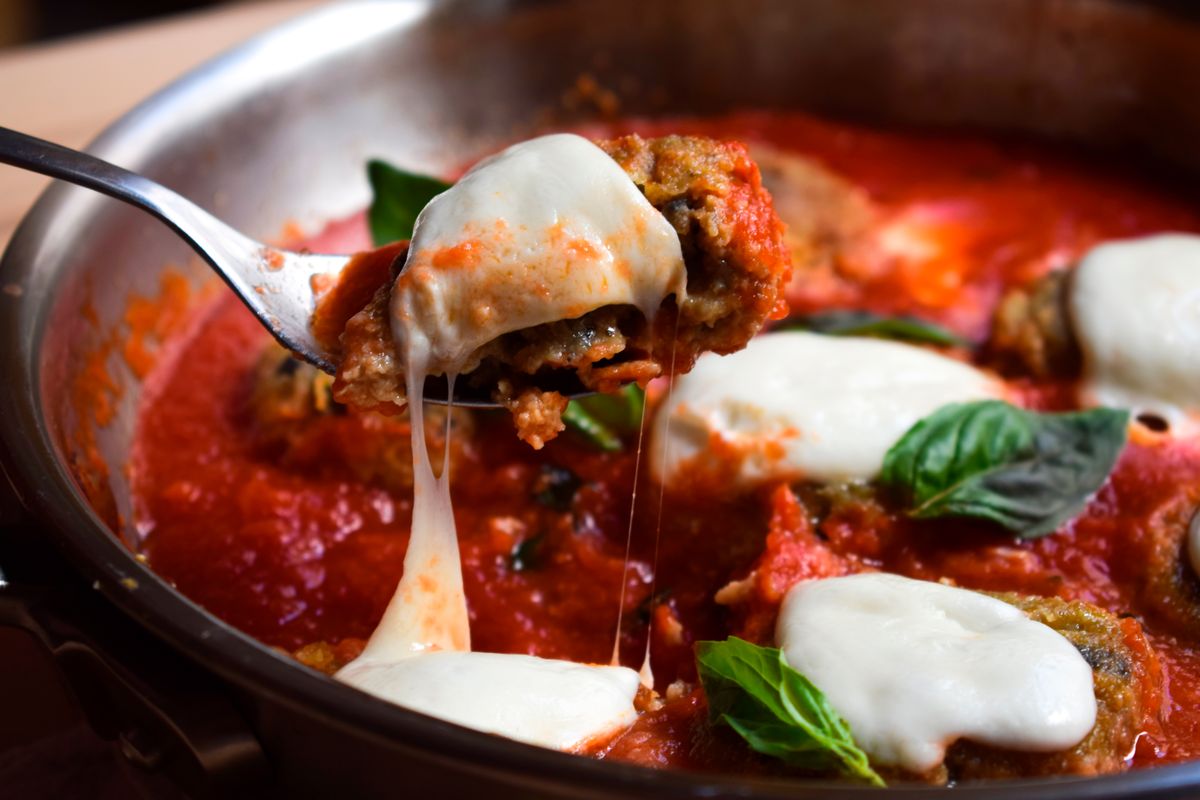 Preparation of meatballs with pizzaiola
To prepare the pizzaiola meatballs, start by soaking the bread in milk for about ten minutes and cutting the mozzarella into slices to drain them well in a colander.
In the meantime , put the minced meat in a large bowl , add the Parmesan cheese, egg, salt and pepper and the soaked well squeezed bread. Form the meatballs and flour them.
In a non-stick pan, brown the crushed garlic with extra virgin olive oil then add the meatballs.
Sauté for 5-6 minutes before blending with the white wine, let the alcohol evaporate well then add the tomato puree and black olives.
Cover with the lid and continue cooking the meatballs for another 10-15 minutes .
When the sauce begins to thicken, the dish is ready: add the slices of mozzarella and a few basil leaves and serve the meatballs with sauce hot.
If you liked this recipe to make a second course of meat, you can also try the one to prepare theclassic meatballs .
storage
We recommend keeping the meatballs with tomato and mozzarella in the fridge for 2-3 days after cooking. If you want to freeze the meatballs we advise you to cook them first in the oven and then place them in the freezer in practical plastic bags for food once cooled.
Riproduzione riservata © - WT