Raise your hand if you love strawberries with cream!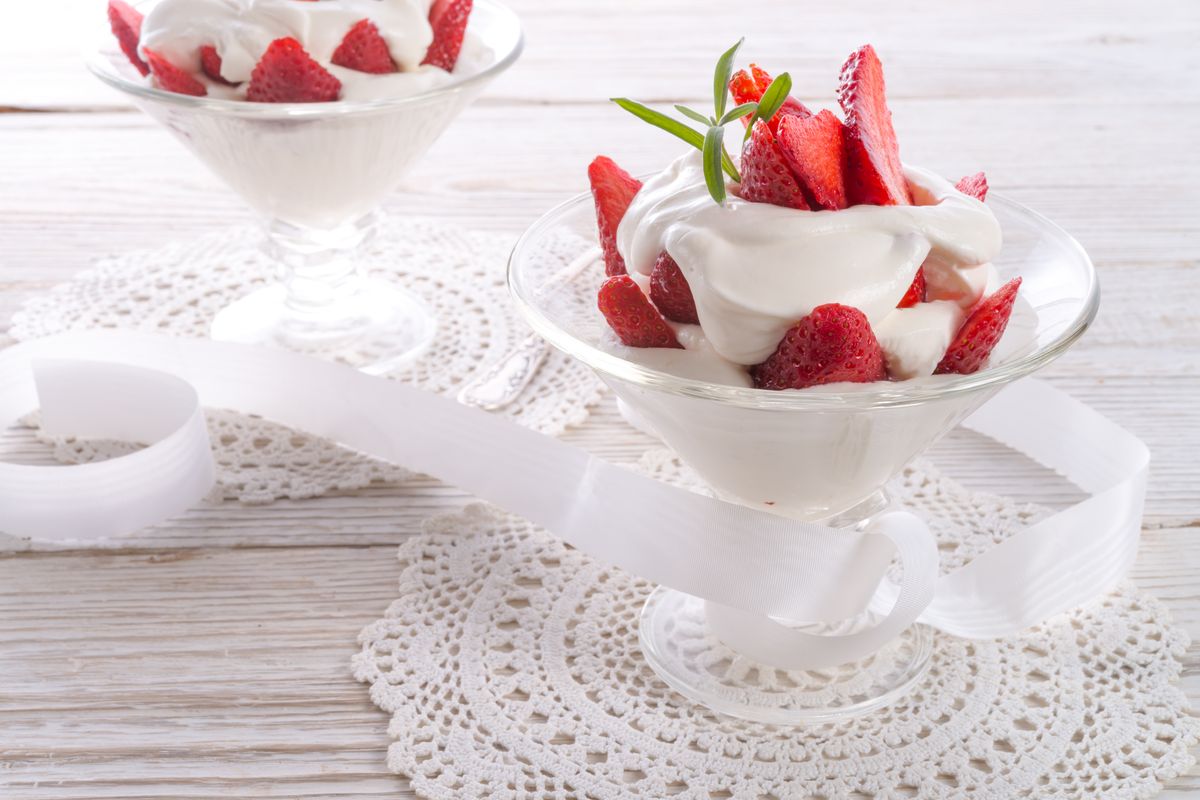 How good are strawberries with cream? A fantastic dessert, which we often underestimate due to its simplicity and speed of execution.
Strawberries with cream are at the same time a very easy dessert to prepare, quick to make and delicious in taste. It's incredibly fresh and flavorful , and it's also balanced for sweetness and acidity. Whip the cream almost until stiff, because it is good that it still has a minimum of consistency. Tennis fans also know that we are also talking about the official food of the prestigious Wimbledon tournament. The reason? The event always takes place in the summer when the strawberry is at its best.
Obviously, if you have children at the table, don't add the liqueur, which can be limoncello or an orange liqueur or any other of your liking for adults. Red wine is also suitable.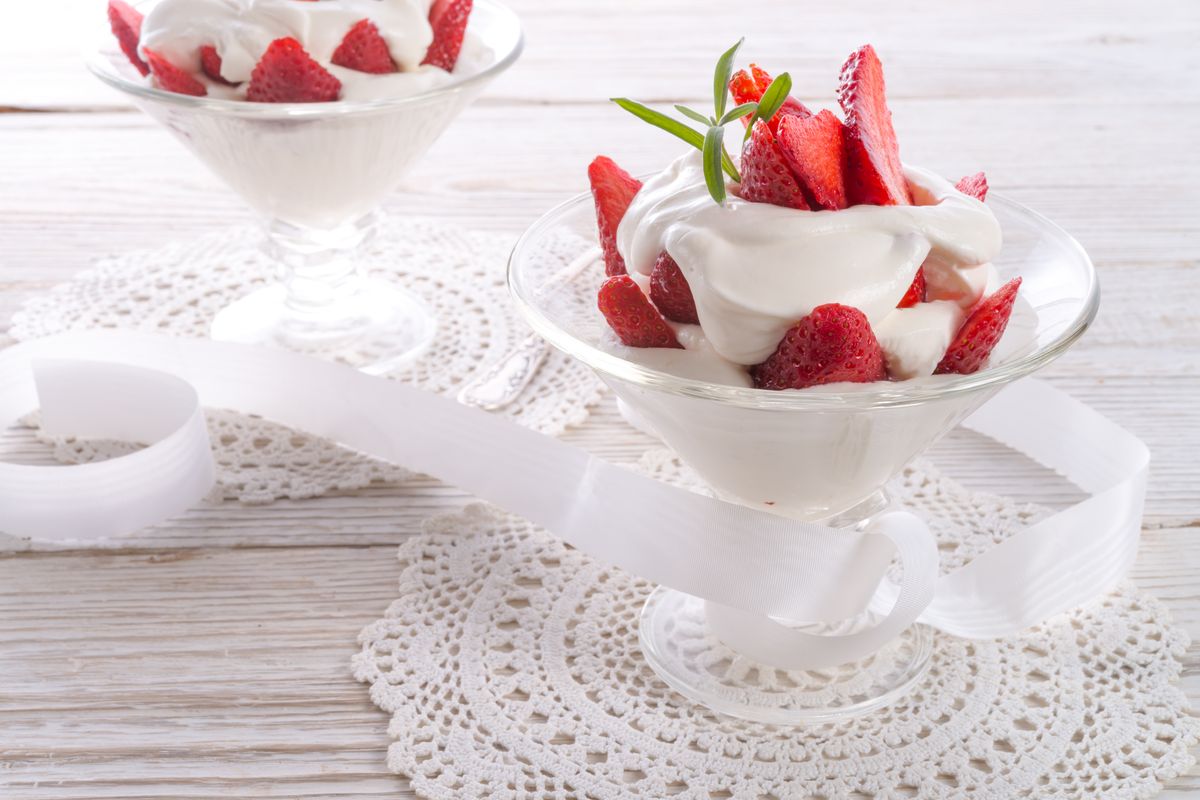 Preparation of strawberries with whipped cream
Wash the strawberries and dry them gently with kitchen paper . Remove the green stem and cut them into pieces or slices.
Pour the strawberries into a bowl. Squeeze the lemon to obtain the juice, filter it through a fine sieve and add it to the strawberries.
Add half the sugar and, if using, the liqueur. Mix well and put in the fridge to marinate for at least an hour .
Just before serving, pour the fresh cream into a bowl, add the remaining sugar and whip it so that it is firm, but still quite soft.
Take some glasses or dessert bowls and pour a first layer of chopped strawberries on the bottom, a few generous spoonfuls of cream and the strawberries again, trying to drain them as much as possible from the marinade (which could disassemble the cream) .
Proceed with a second layer, decorate with a few strawberries and serve each cup at the table .
You can decide not to add sugar to the cream, the one already present in the strawberries will be sufficient to give the dessert the gluttony it needs (in this case, put all the amount of sugar indicated in the fruit marinade). If you liked this recipe and you appreciated its goodness and simplicity, you will surely be satisfied with ourdesserts with strawberries !
storage
We recommend consuming the cream and strawberry cups at the moment , as soon as they're ready! We do not recommend freezing in the freezer.
Riproduzione riservata © - WT