Ready for a vegan and egg-free potato pizza? The recipe will amaze you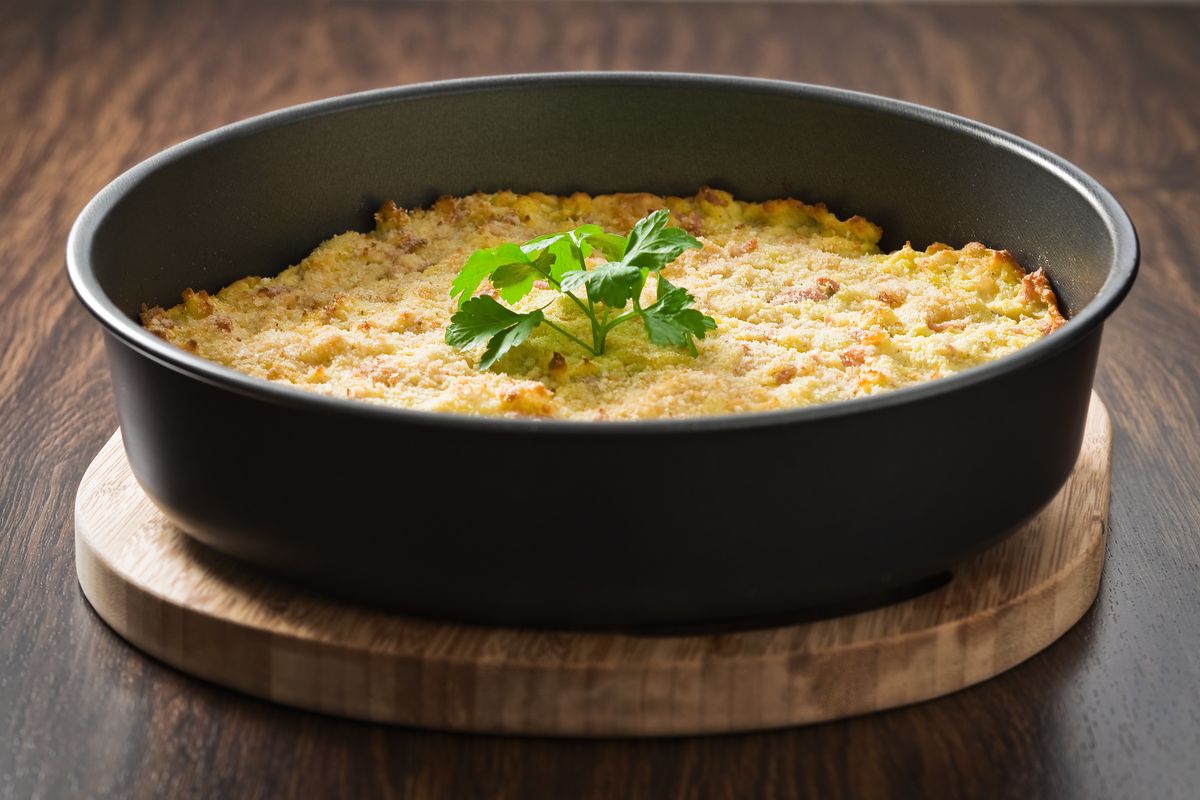 Even if it doesn't include eggs or cheese, this potato gateau is delicious: here's how to make vegan potato pizza!
The vegan potato pizza can really have a thousand variations. After all, even once you have removed the eggs and cheeses , you can always let your imagination run wild, choosing the vegetables you prefer, or perhaps opting for tofu or seitan.
In this recipe we have used vegetable béchamel, made from soy milk . This will make the gateau very creamy and tasty, and will have nothing to envy to the classic one prepared with eggs!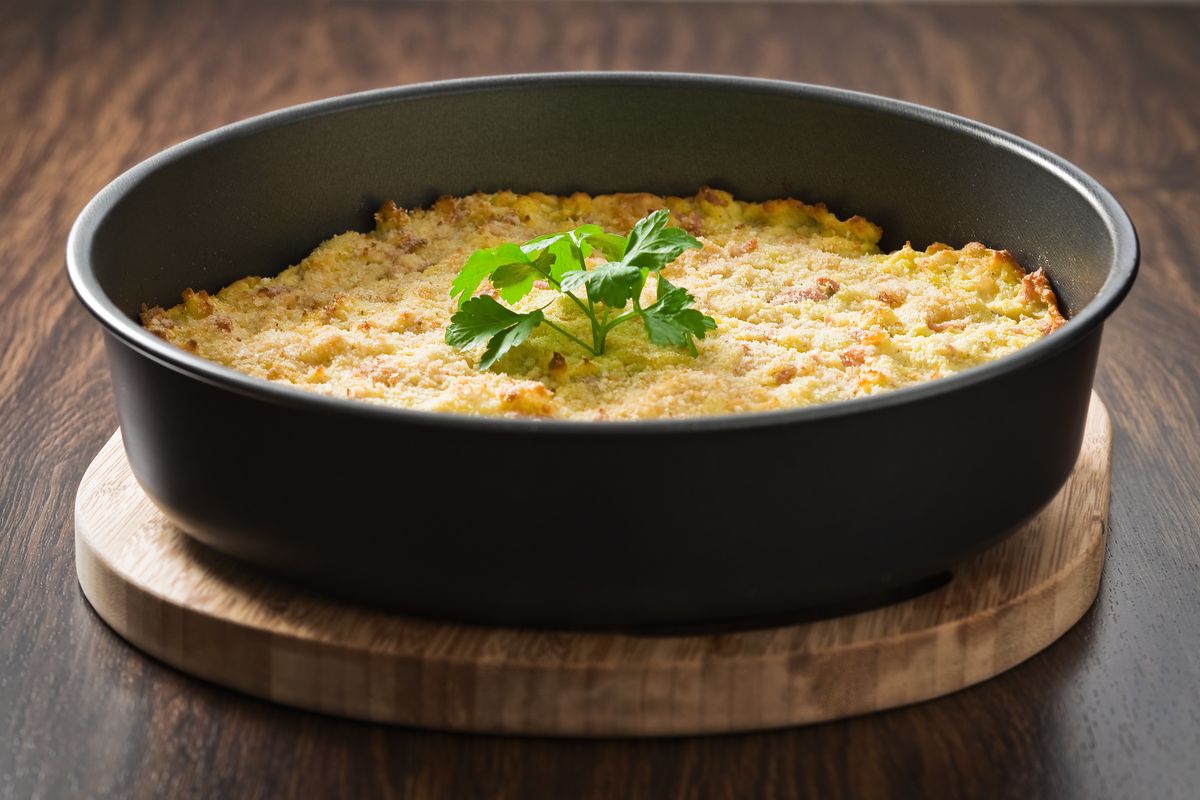 Preparation of potato gateau without eggs
Start by preparing the béchamel sauce . Melt the soy butter in a saucepan, then turn off the heat and mix the melted soy butter with the 0 flour, creating a roux. Separately, heat the soy milk and then pour it slowly into the roux , stirring constantly until it reaches the desired density. Season with salt, pepper and nutmeg.
Boil the potatoes starting with cold water, then peel them and mash them in the potato masher . Mix part of the béchamel sauce with the mashed potatoes, spiced with a hint of cinnamon.
Spread a little béchamel on the bottom of the pan, then pour the mixture, mash it and then distribute what remains of the vegetable béchamel, breadcrumbs and dried oregano on the surface. Bake at 180°C for about 40-45 minutes .
Serve your vegan potato pizza piping hot, but it will also be excellent the next day, if stored correctly in the fridge. Accompany it with a pear, walnut and pomegranate salad !
ENJOY YOUR MEAL!
storage
The dish made following our recipe can be kept in the refrigerator for 2-3 days , inside the pan where you cooked it and well covered in transparent film or aluminum foil. You can also transfer everything into a container with an airtight lid. We do not recommend freezing.
Riproduzione riservata © - WT