Ready for the aperitif? 16 recipes for quick and delicious appetizers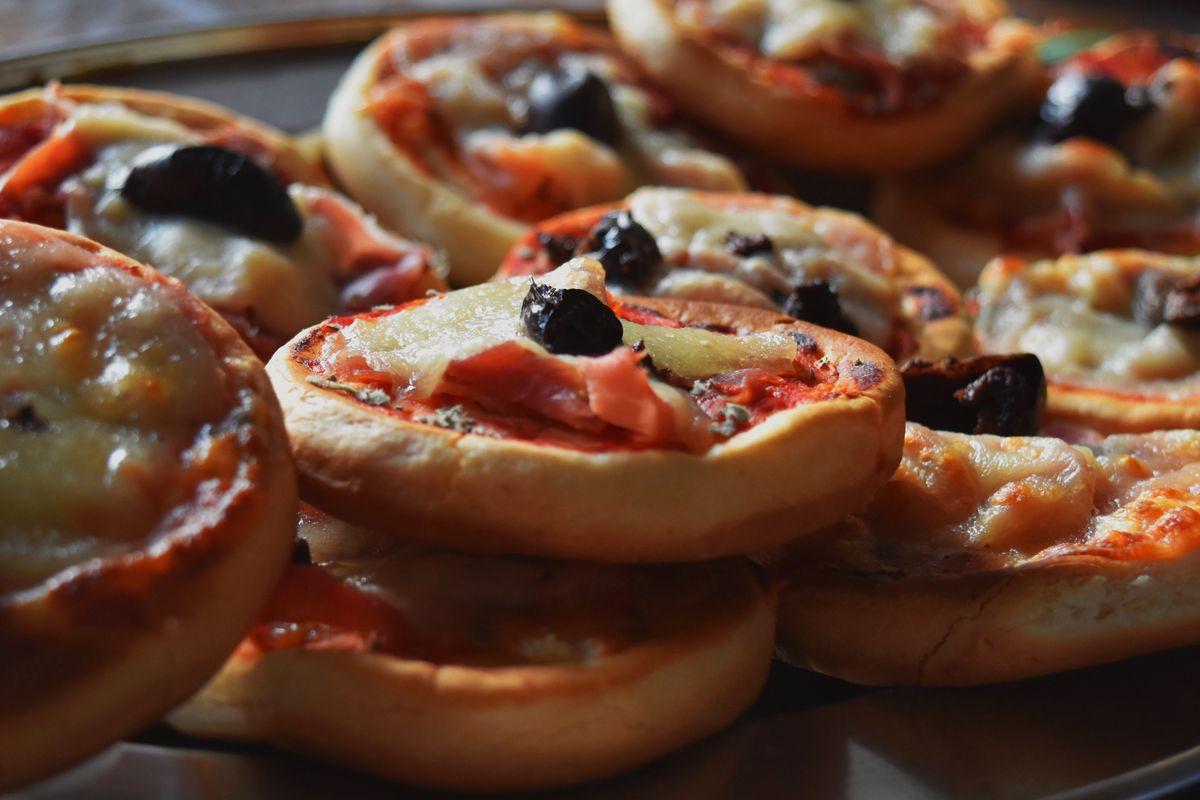 Here are some of our best recipes for quick and delicious appetizers: try these ideas and bring colour, taste and imagination to the table!
Today we're preparing together a nice roundup of quick appetizers to make, ideal for an important dinner or lunch, whether it's with friends or family. The appetizer is that course which, as the name suggests, is served before the heart of the meal , i.e. the first and second courses, and in a certain sense it is the calling card of a dinner or lunch, and is therefore essential !
Good appetizers, whether easy or complex, can stimulate the appetite , tickle our palate and make us want to continue even more, with much higher expectations than when we sat down at the table. On the contrary, trivial or uninteresting appetizers can instead make diners turn up their noses.
As you will have understood, therefore, it is a fundamental scope. But this does not mean that you have to try your hand at long, laborious and also rather expensive preparations! In fact, today we will see how to prepare quick and simple appetizers: you will see that with our advice you will be able to bring taste and imagination to the table, all in just a few minutes . Let's start with the fish proposals, followed by the cold ones, the hot ones and we conclude with the very easy ones!
Quick fish appetizers
For refined and classy dishes, fish, as we know, is an excellent ally. So let's start with some recipes with salmon, swordfish and more, to create saucers that will surely be snapped up!
Salmon Mousse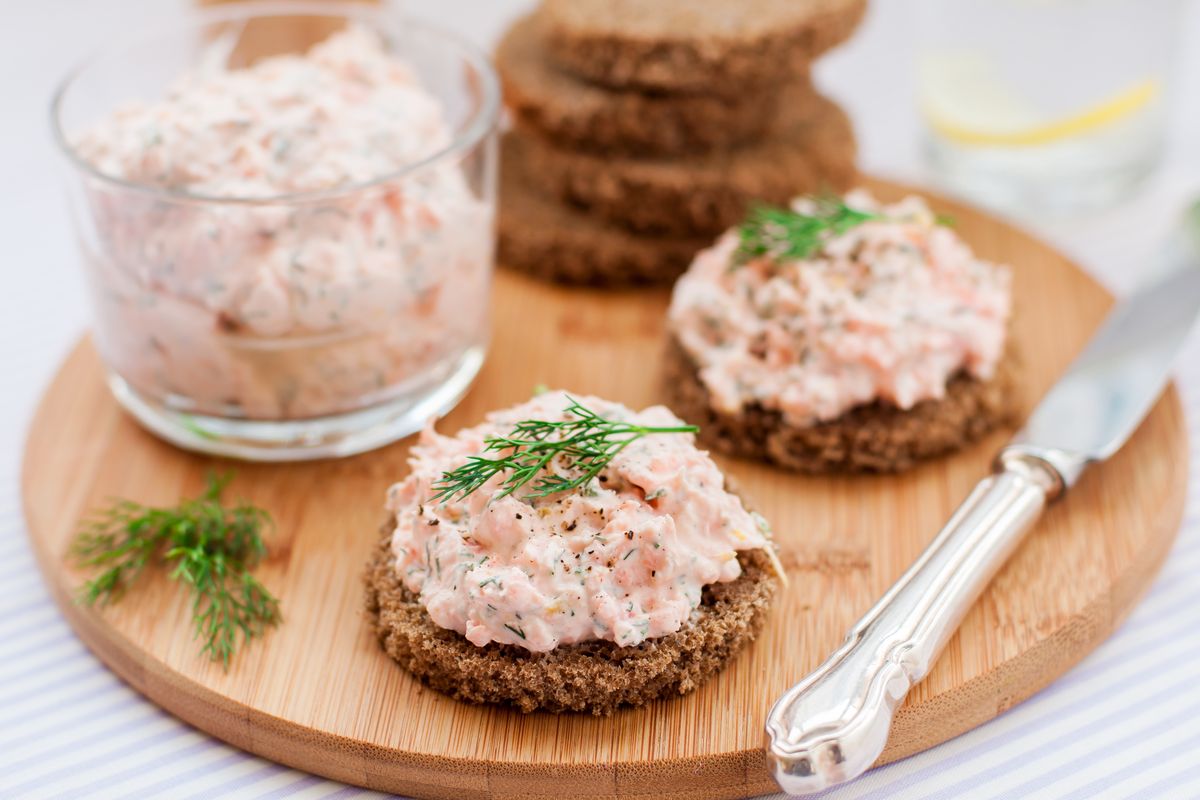 Let's start with appetizers with salmon, a fish that is perfect for making these courses because it is easy to handle and has a taste that explodes in the mouth. The first one we offer you is a delicious salmon mousse , which you can easily make with smoked salmon, spreadable cheese , dill, fennel, salt and pepper. In 10 minutes, with the help of a mixer, you will have a fabulous cream to spread on toasted bread!
Salmon canapes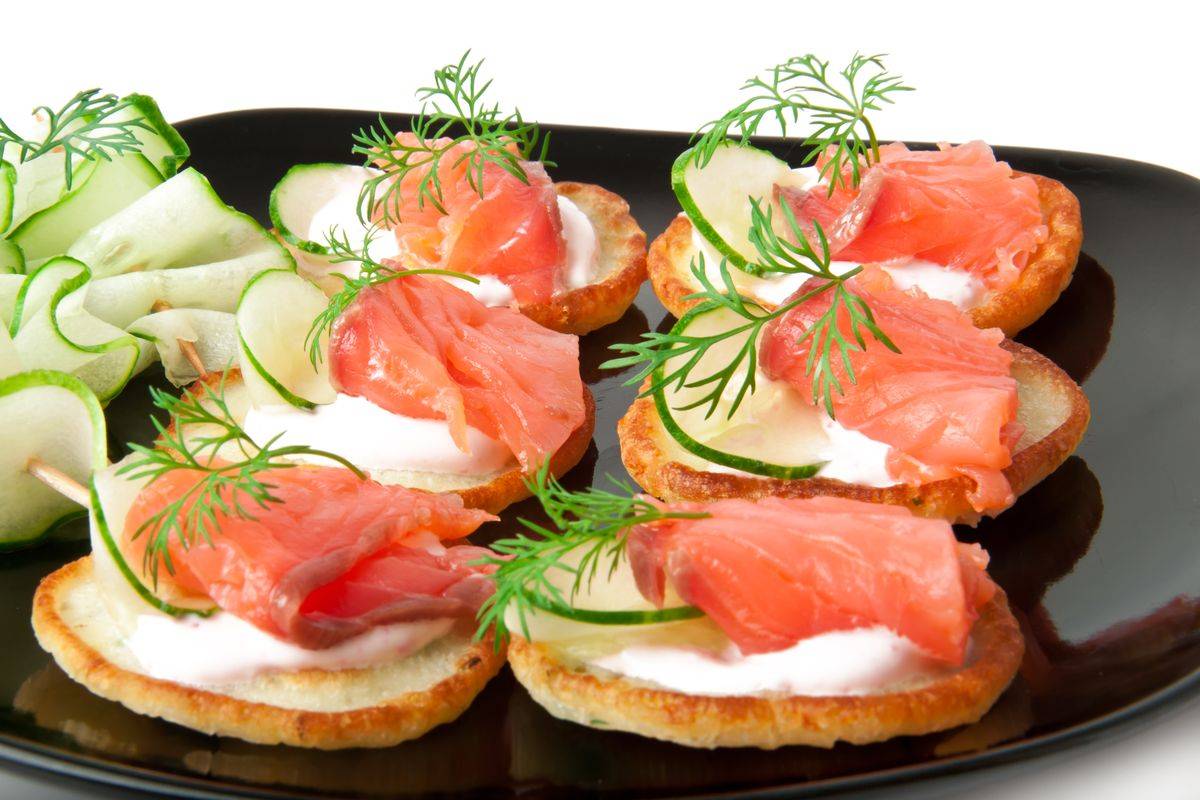 We continue with another fabulous summer appetizer (which is good all year round) always based on this fantastic fish: canapés with salmon .
Here, even more than before, we are dealing with a quick and easy recipe that will allow you to make an appetizer that will be snapped up . The trick is to balance the ingredients well: a layer of spreadable cheese (or butter or even yogurt sauce), pepper, salt, a slice of smoked salmon and then some aromatic herbs at the end, such as chives. As a base, then, you can use croutons , sandwich bread or crackers, the choice is yours!
Scallops au gratin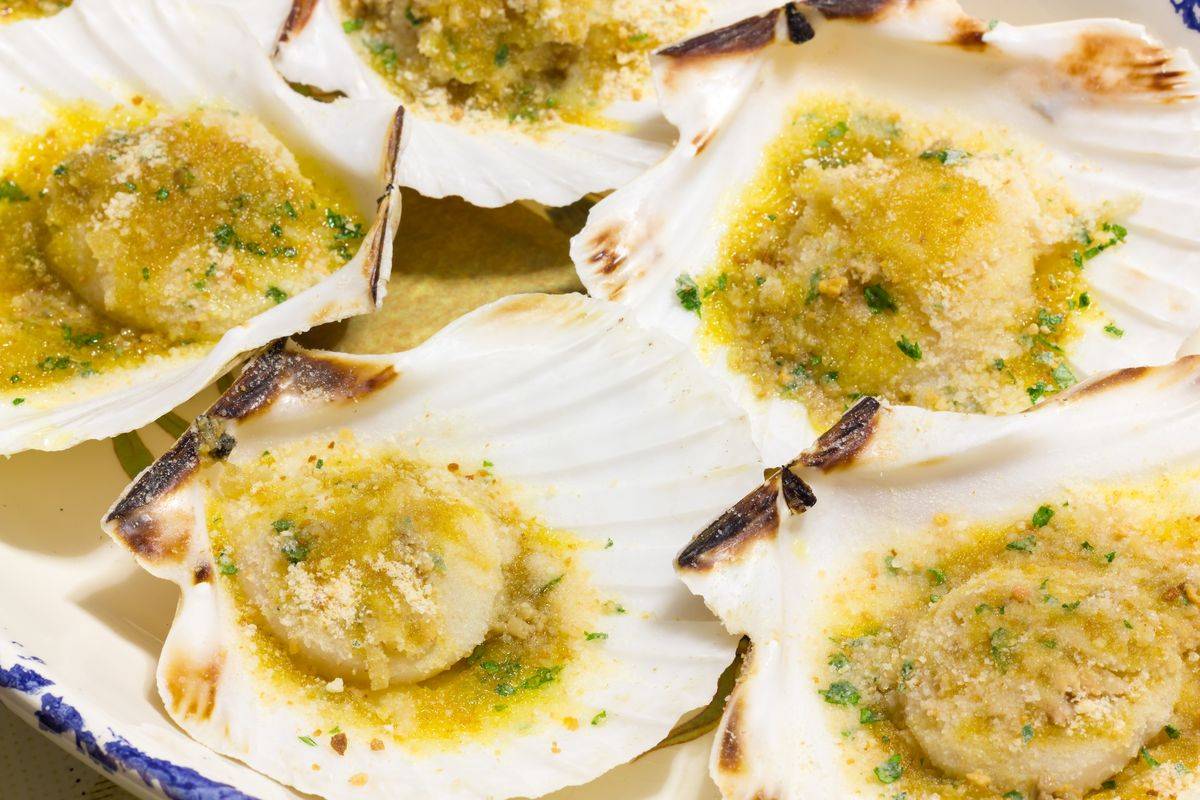 Let's definitely go up a level, with a very good ingredient that will make you look great. Fast, delicious and beautiful to look at, scallops au gratin are a dish that communicates sophistication and style … and if you didn't know it, they're easier to prepare than you might think!
There are two things to do here: buy fresh scallops and prepare a balanced stuffing. Use breadcrumbs, garlic, parsley, oil, salt, pepper and lemon, then cover the shell and bake . Simple right?
Croutons with smoked swordfish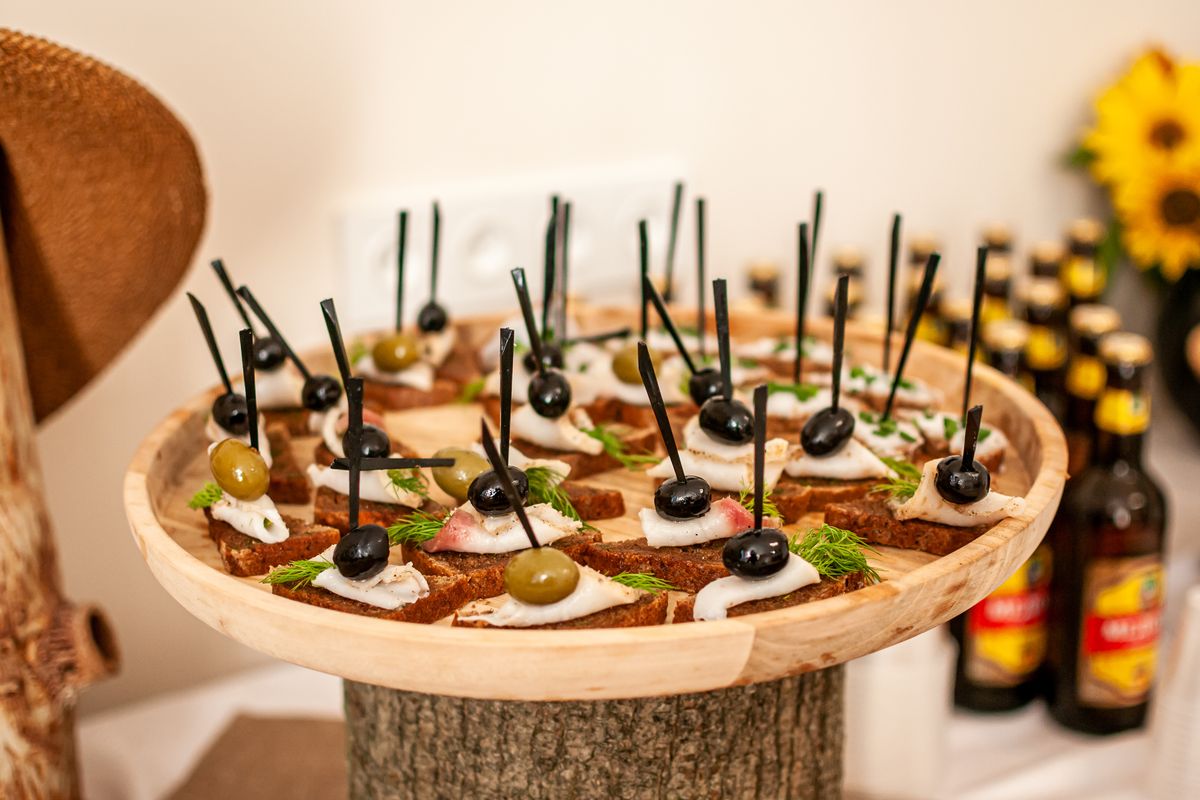 Here we are with another spectacular dish. Swordfish is fantastic for creating super tasty appetizers, and these canapés are an example. Here too, you don't need much, a good marinade for the fish, a spreadable cheese and some aromatic herbs. Try to prepare them and amaze all your guests with these wonderful fish canapés !
Cold appetizers
There are many advantages of being able to serve a cold course, such as the fact of preparing it well in advance. Here are some cold appetizers that will make your mouth water !
Chickpea hummus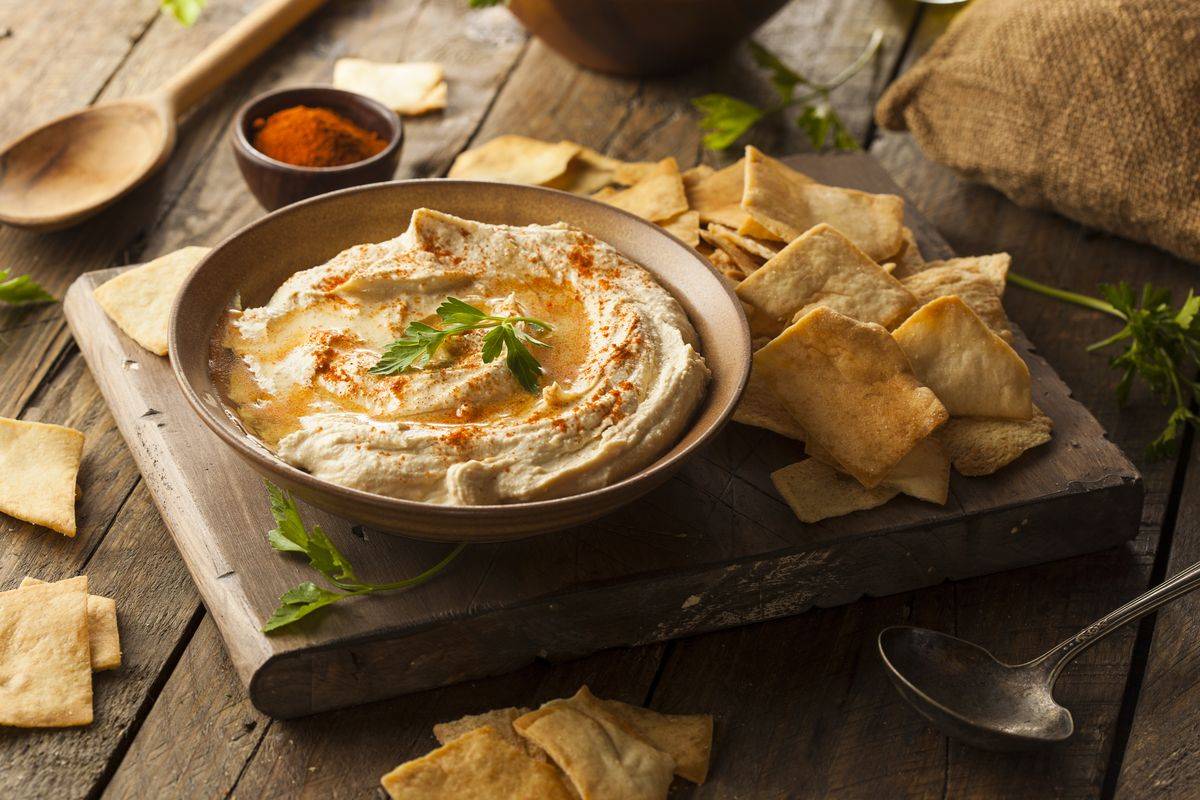 Chickpea hummus brings everyone together. Among the vegetarian appetizers that you can prepare, this is certainly among the tastiest, and you can serve it in many ways, with toasted bread , bread sticks or delicious croutons.
Try to prepare it at home , in a few minutes you will have made a real delicacy!
Stuffed eggs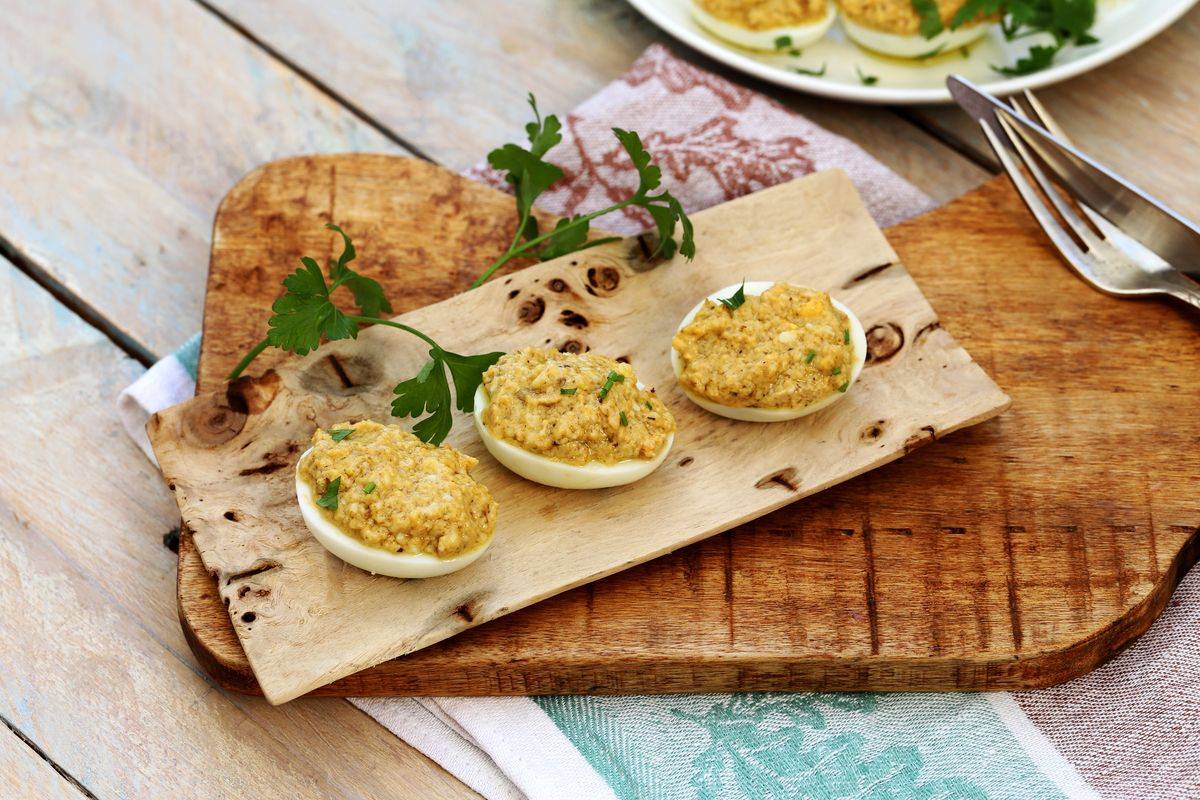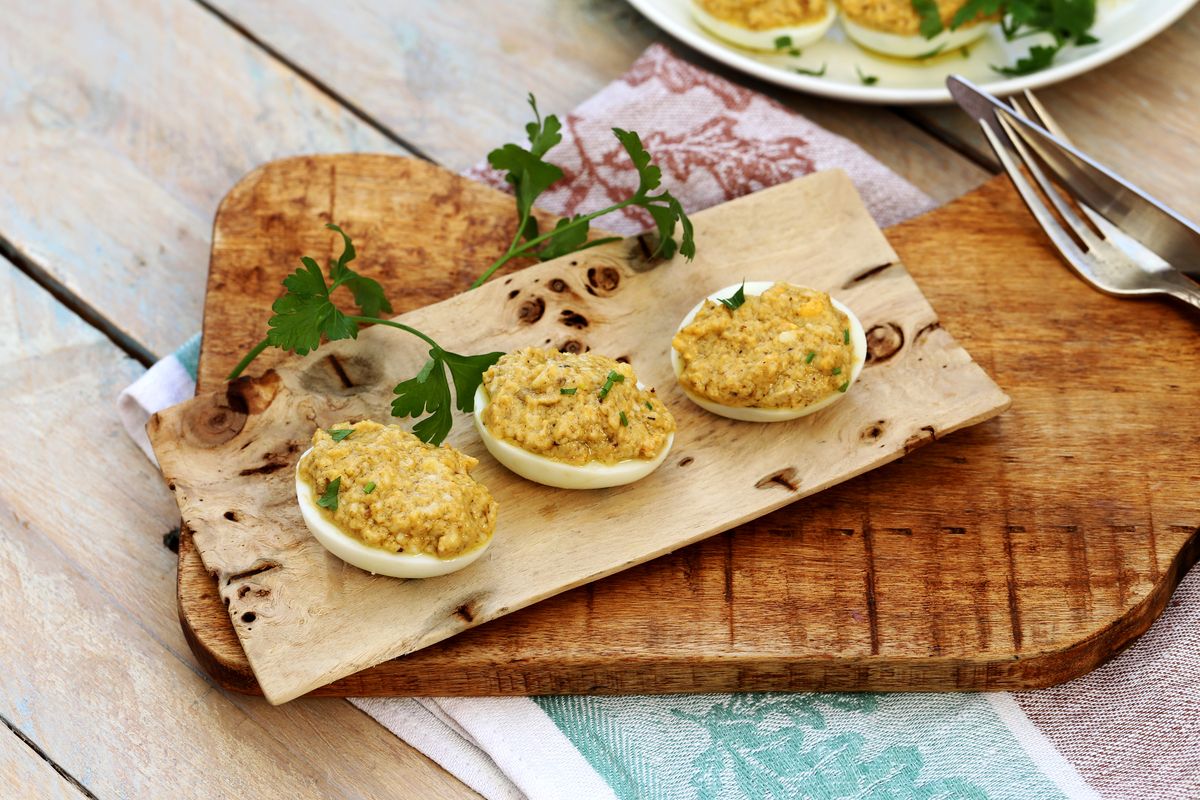 We know you've been waiting for them! Well, don't worry: could we perhaps have written a guide on appetizers without putting stuffed eggs ?
It is one of the most delicious appetizers that can be made, and which are very popular on the tables of Italians and beyond. Preparing them, then, is very simple : you have to make hard-boiled eggs, remove the yolk and blend it with other ingredients to create the filling. Capers, anchovies, peppers… have fun finding the filling you like best!
Canapes with avocado cream and dried tomatoes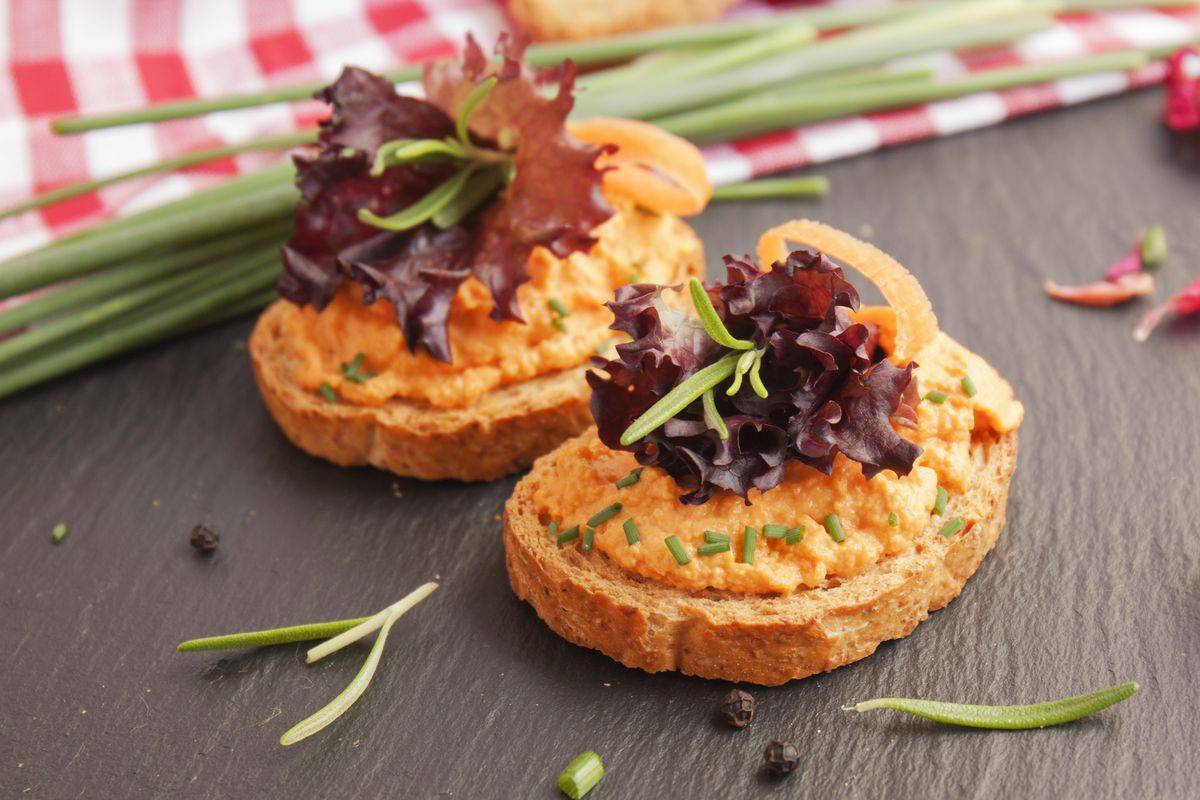 Another ingredient that is very strong in buffets, brunches and aperitifs is avocado. In fact, if it is ripe, it is enough to open it and extract the pulp to already have a versatile and easy to treat element, and which with a few condiments already becomes a possible protagonist for a fabulous dish.
This is the case of canapés with dried tomato and avocado pâté . To prepare them you will have to add a few dried tomatoes to the avocado, the necessary condiments and blend everything. You will see what a bomb!
Eggplant rolls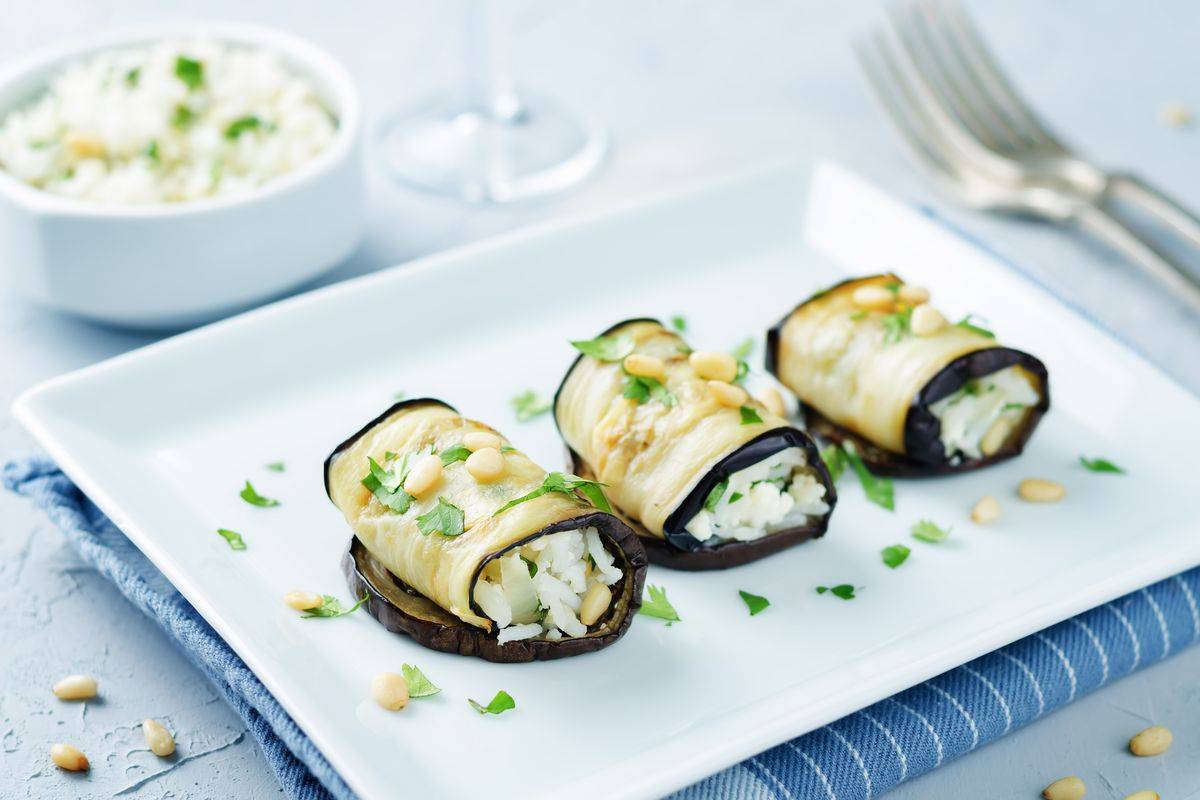 Beautiful, inviting , colourful: they are eggplant rolls ! Here too, the filling is at your discretion, but if you want to follow our advice , use ricotta cheese, pine nuts, salt and pepper, because simplicity pays off here!
In about twenty minutes your rolls will be cooked, and all you have to do is let them rest in the refrigerator and then serve them to your guests. Nice idea, right?
Hot appetizers
We conclude with hot appetizers, delicious to serve freshly made. From pizzas to puff pastry recipes, these preparations are easy and delicious !
Small pizzas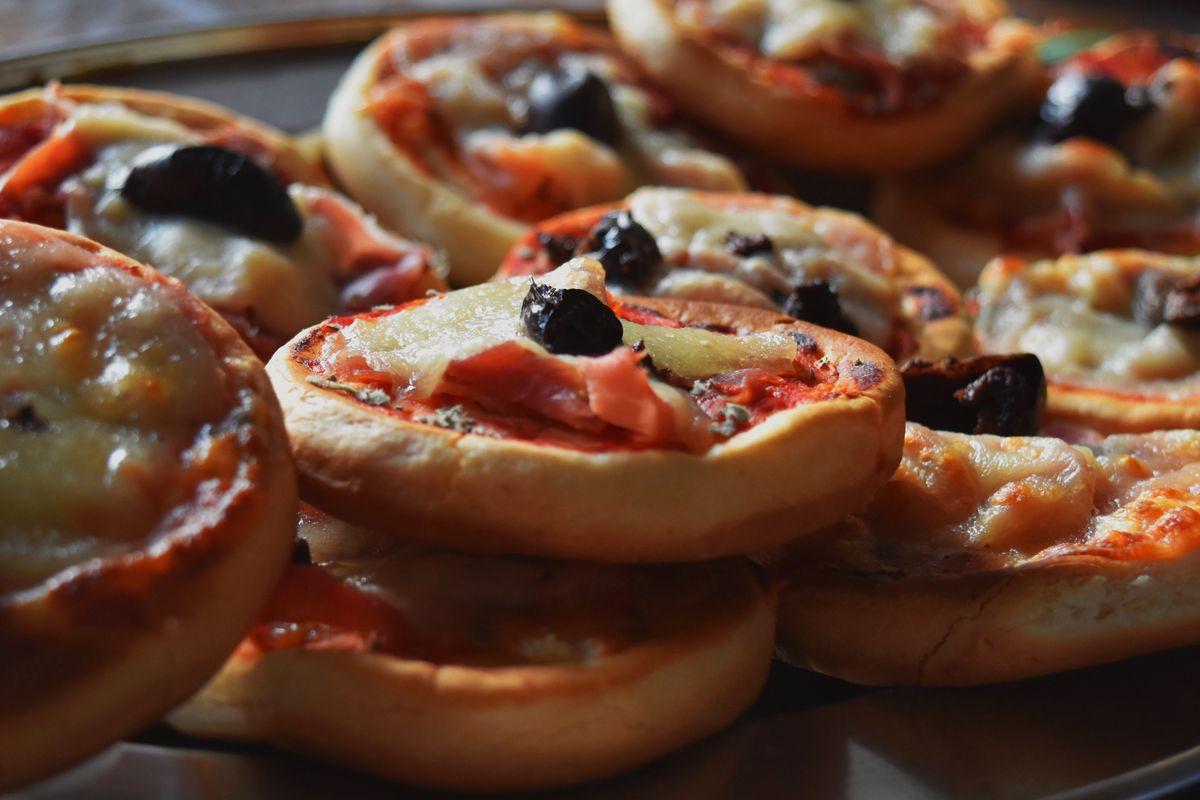 Perfect for aperitifs and buffets, small pizzas are one of those easy appetizers that always turn out great, because after all, let's face it… everyone really likes them .
You know the ingredients, but you can make variations as you like and experiment with many ingredients . Serve them in large quantities and eat them directly with your hands as if they were a warm and inviting finger food !
Arepas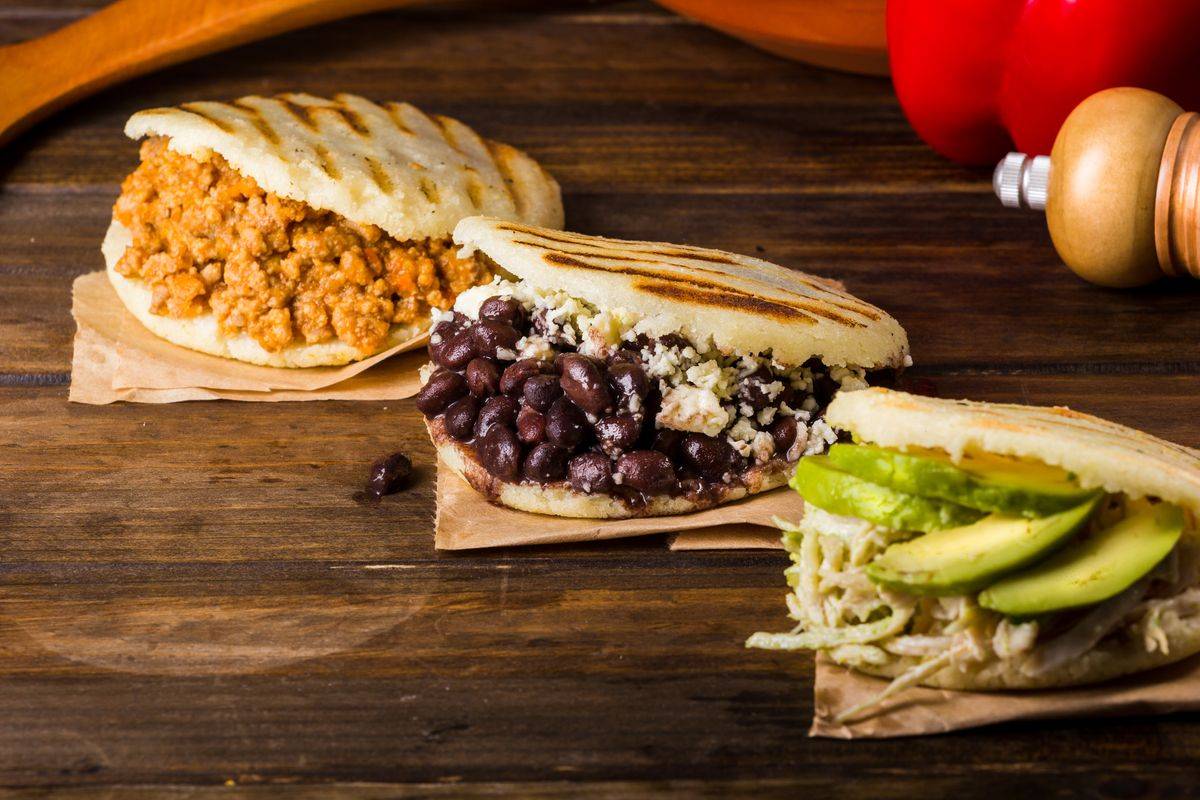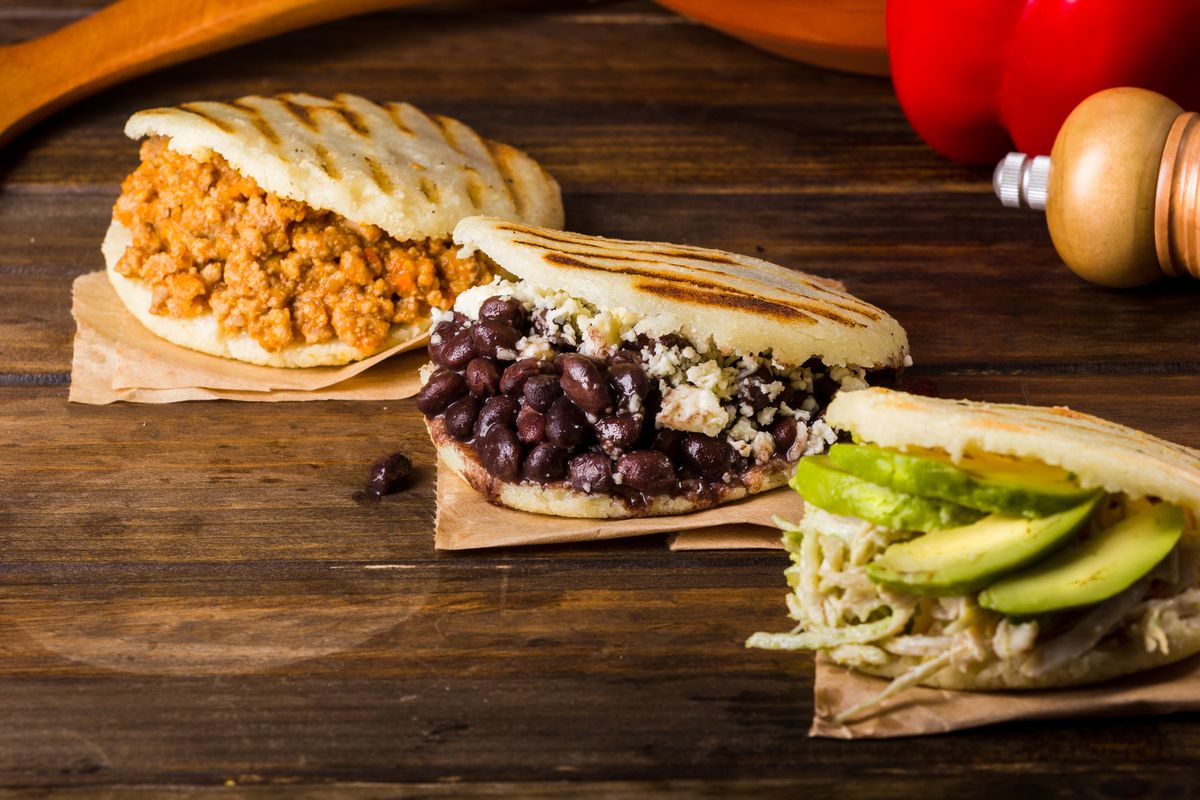 Arepas are soft flat breads typical of Venezuela prepared with white flour, water and salt. Once cooked, then, they can be stuffed as desired with many ingredients , from beans to meat, passing through vegetarian fillings with cheese and avocado.
Ideal for a colorful buffet or a different appetizer than usual, these South American scones will bring taste , color and tradition to the table!
Puff pastry rolls with vegetables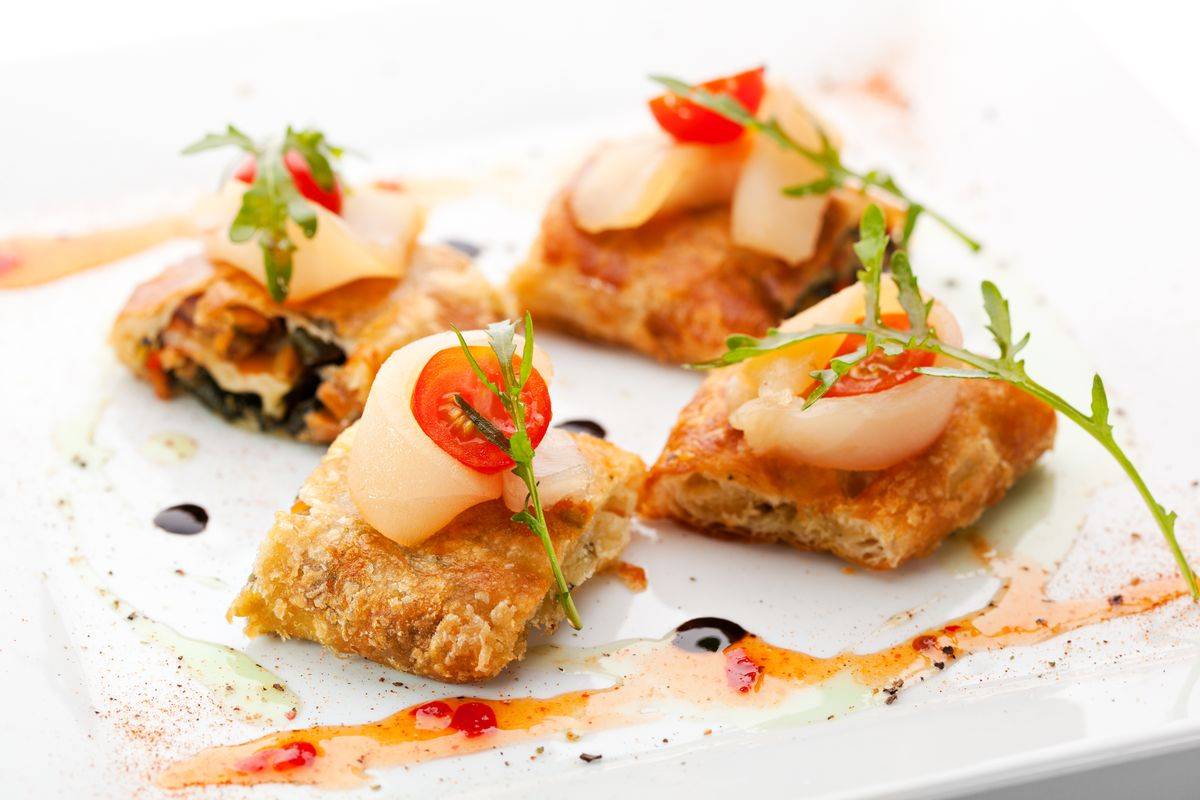 To make puff pastry rolls with vegetables, all you need is 2 rectangular puff pastry rolls, a couple of eggs, fresh vegetables of your choice and a cheese you like, such as sweet provola.
With these ingredients you will prepare a delicious filling for your rolls, which you will then just have to cook in the oven at 180 °C for about 10-15 minutes. A rare goodness!
Savory puff pastry rolls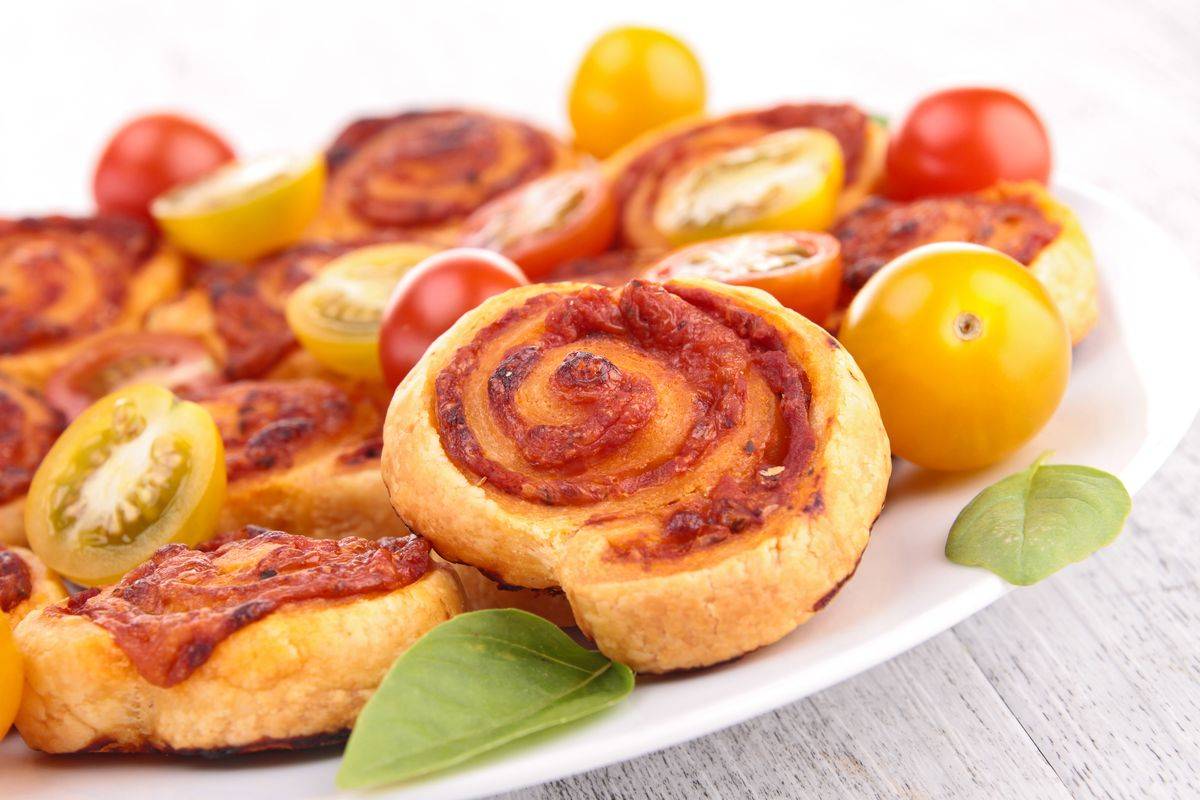 We continue in the wake of the appetizers with puff pastry, but this time we add a little more creativity! We're talking about puff pastry swivels , simple to make but very choreographic .
Make a filling of your choice, then shape them and bake them in the oven until they are golden brown. Delicious and perfect for an informal dinner, with these little rounds you will create a real explosion of taste!
Easy appetizers
All the recipes we have seen so far, to tell the truth, are easy to make but to round off our collection of quick appetizers, we have selected 4 ideas that are really ready in 10 minutes . Don't believe it? Read on and discover these quick and unmissable recipes!
Appetizers with cheese and vegetables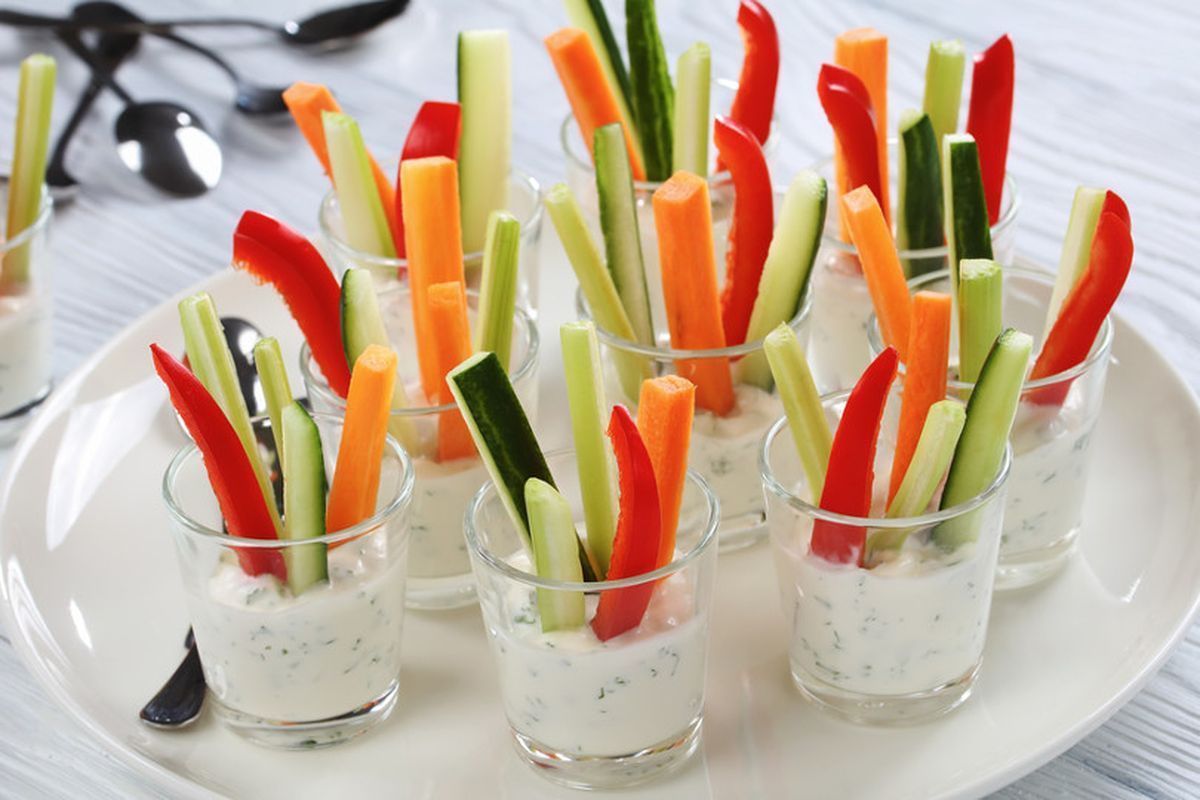 Let's start with an idea of ​​great impact : savory glasses , i.e. single portions (finger food) based on cream cheese and vegetables to be enjoyed standing up and without the need for cutlery. In our recipe we will prepare the cream with a mix of ricotta cheese, cream and grated Grana Padano and then we will flavor it with chives but you can choose the aromatic herbs you prefer.
For the composition of the dish, get yourself some small glasses (the smallest you can find) and place the cream cheese on the bottom. Inside, dip the seasonal vegetables that you have chosen and cut into sticks . To taste them, just take the cream with the help of the vegetables.
Puff pastry breadsticks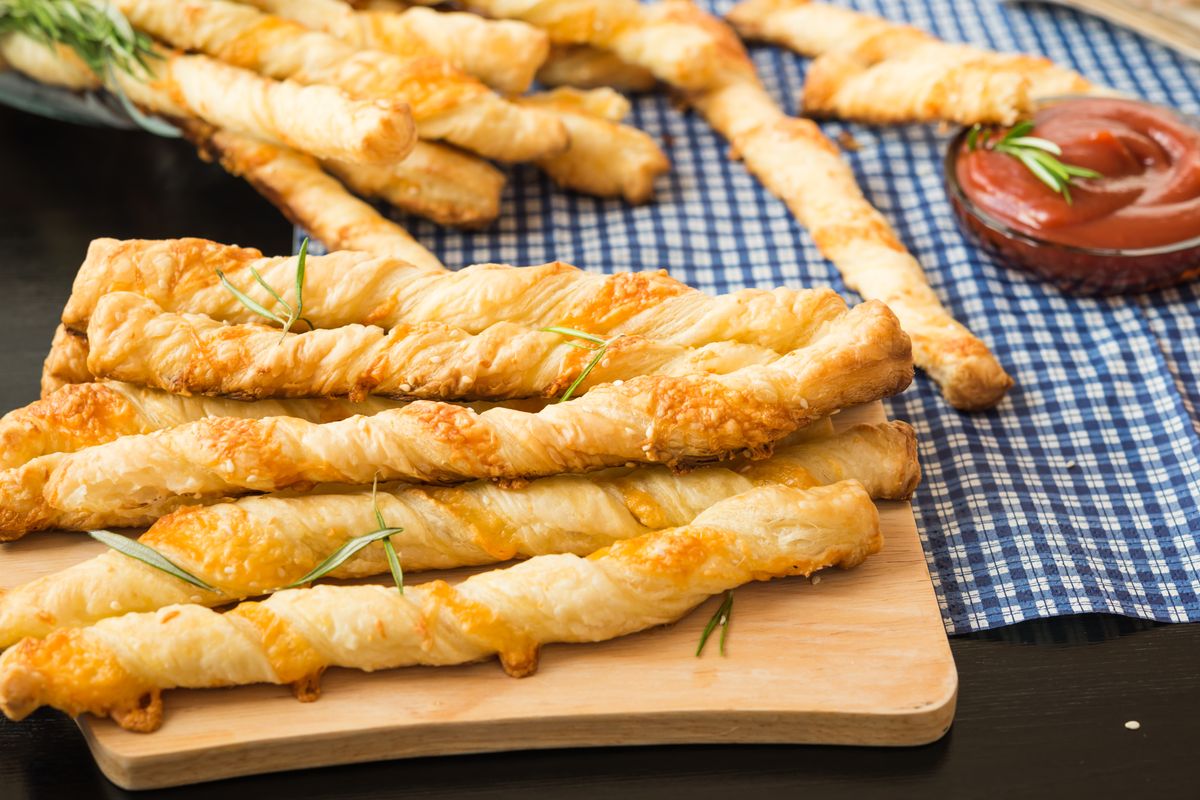 Puff pastry bread sticks are a great classic, which is why we certainly couldn't not include them among our quick starters! Obviously, we won't make the pastry from scratch, but you just need to buy a ready-made roll.
To make them, unroll the puff pastry roll, flavor it with a mix of beaten egg, milk, grated cheese and salt. Cut into strips, roll up and after about 10 minutes in the oven at 180°C you can remove from the oven and serve.
Meatballs without cooking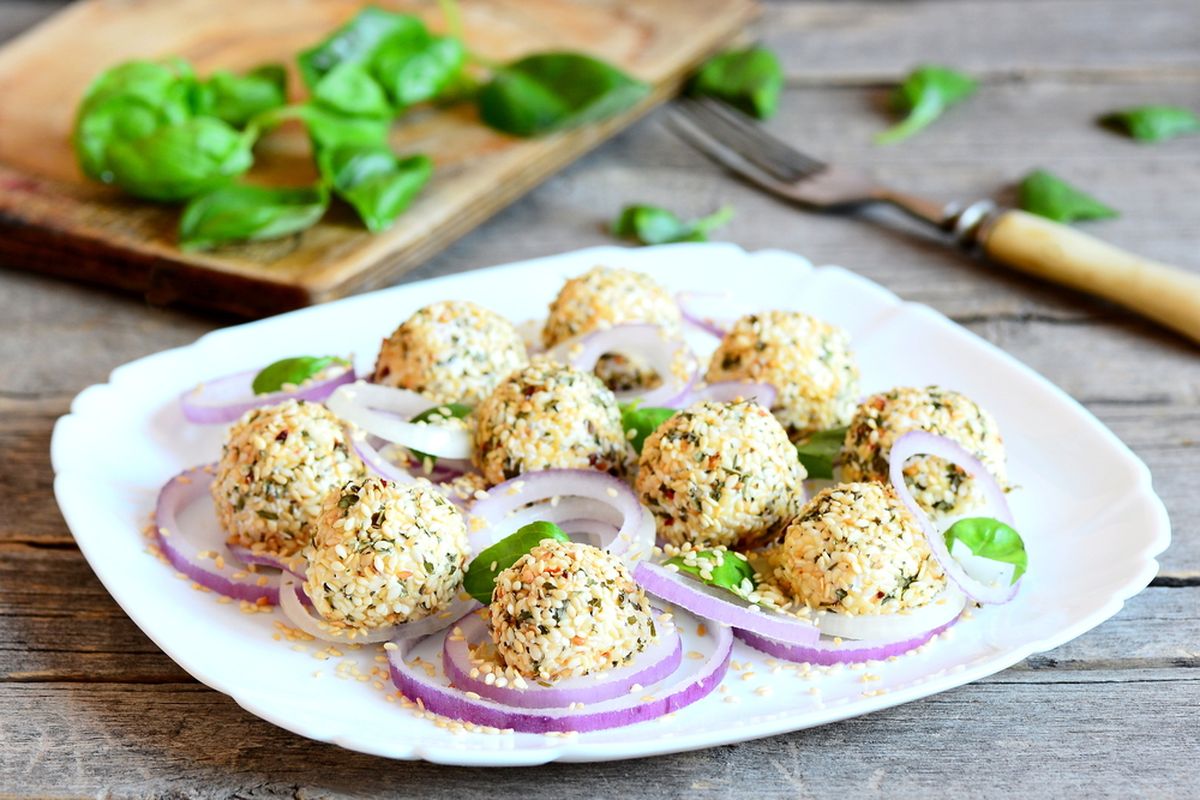 Ricotta meatballs are for you if you are looking for a no-cook and egg-free recipe : easy to make, quick and very tasty, they will really impress everyone!
For the no-bake meatball dough, you won't even need eggs: start with 5 parts ricotta and 2 parts grated cheese. Drain and sift the cream cheese well before flavoring it with the cheese and, if desired, add lemon zest or chopped basil. After about 20 minutes in the fridge, form the balls with your hands and pass them in the sesame seeds.
Tricolor shot glasses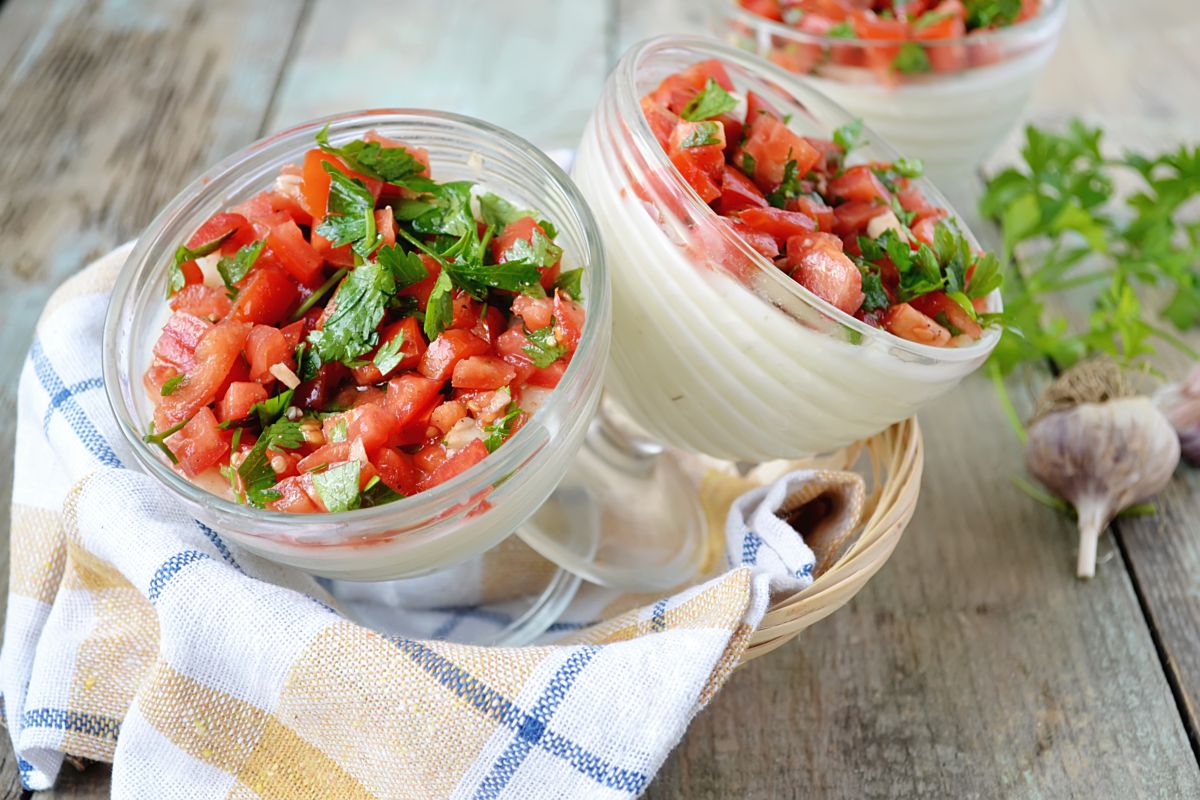 And to conclude, we leave you with a truly scenographic idea : shot glasses that reflect our tricolor. These original appetizers are not only beautiful, but also very delicious!
A bit like for a cheesecake, the composition is made by starting with a base of crumbled taralli , followed by a layer of burrata and finally by tomatoes sautéed with brown sugar
Riproduzione riservata © - WT