Ready for the mango ice cream photo and video recipe… and it's immediately Caribbean!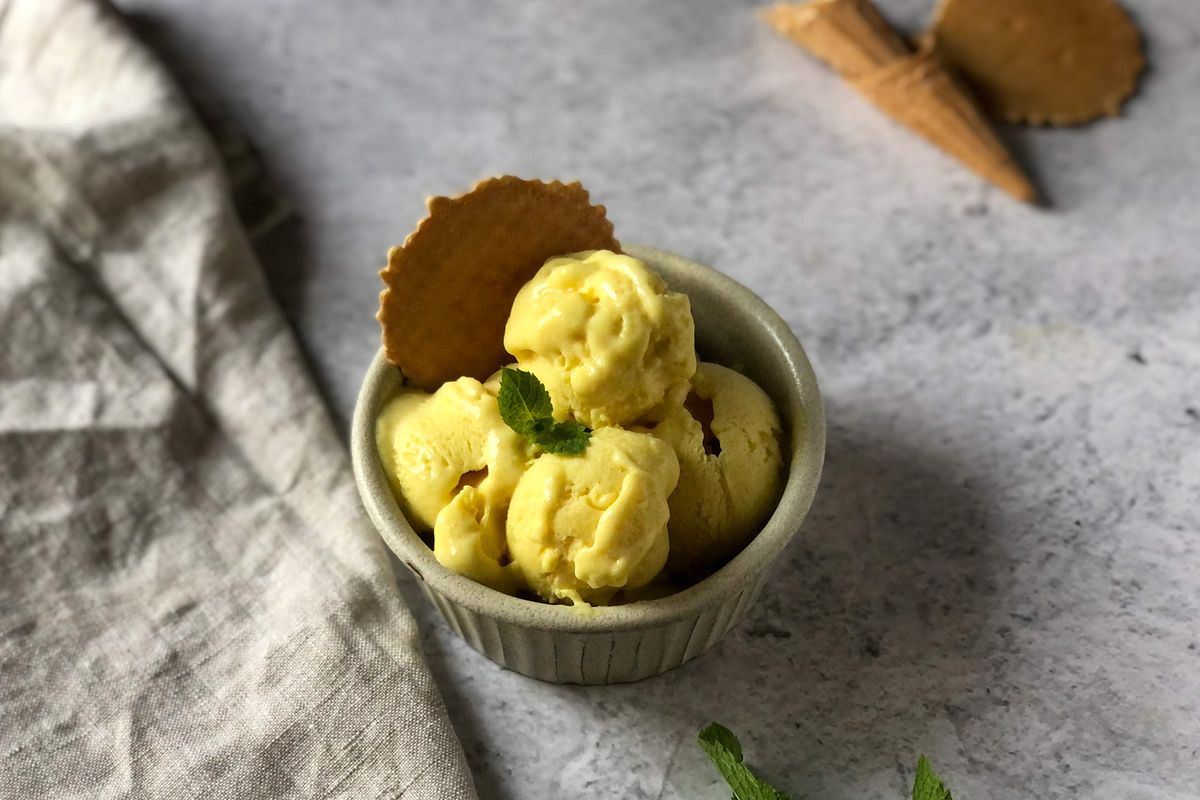 When you think of quick desserts you almost never consider ice creams. Yet preparing this mango ice cream is really simple with our video recipe!
Mango is one of the most appreciated exotic fruits ever due to its sweet taste. Finding them even in our latitudes is now quite simple so why not get a couple of ripe fruits and try your hand at preparing mango ice cream? We can guarantee that your taste buds will jump for joy from the first taste.
Furthermore, you don't necessarily need an ice cream maker to prepare this delicious DIY ice cream. We will reveal both techniques to you so that nothing can get between you and your cup of ice cream. We have also studied a simple recipe, without particular ingredients such as glucose (not difficult to find, but still rarely used at home). In short, you have no excuses with our step-by-step photos and video recipe !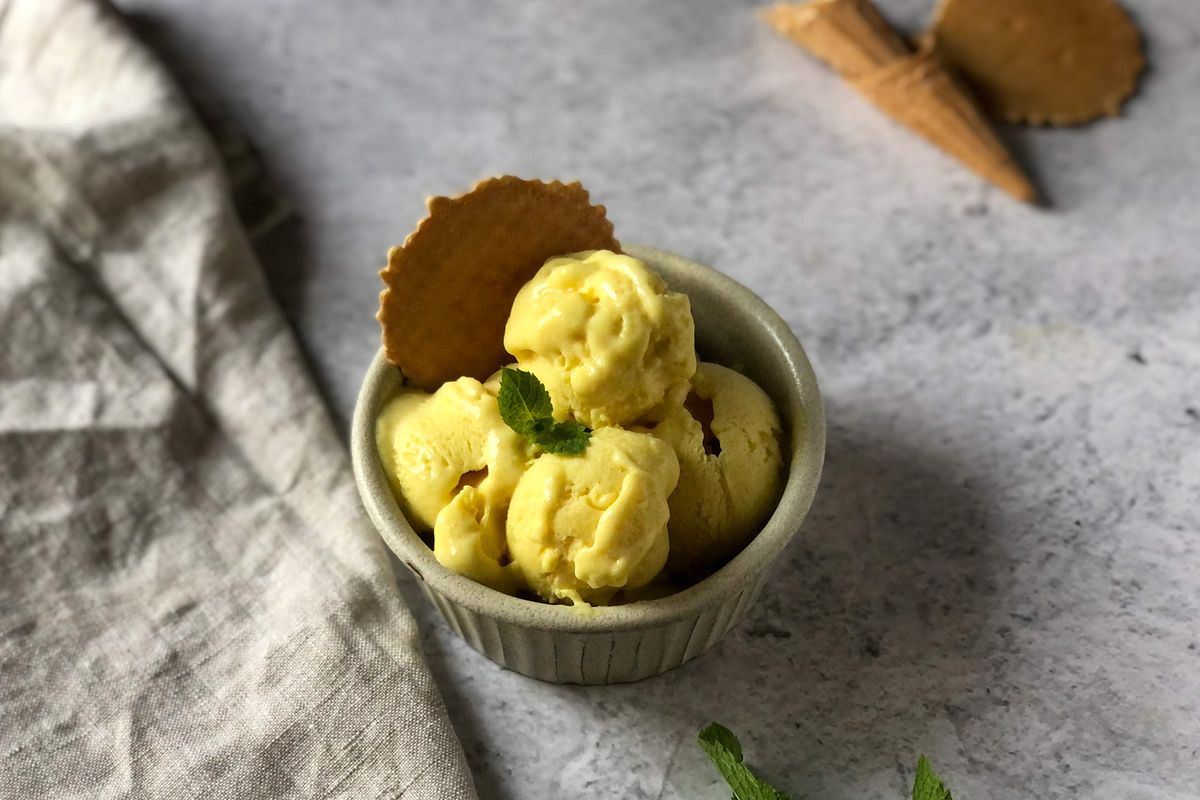 How to prepare mango ice cream recipe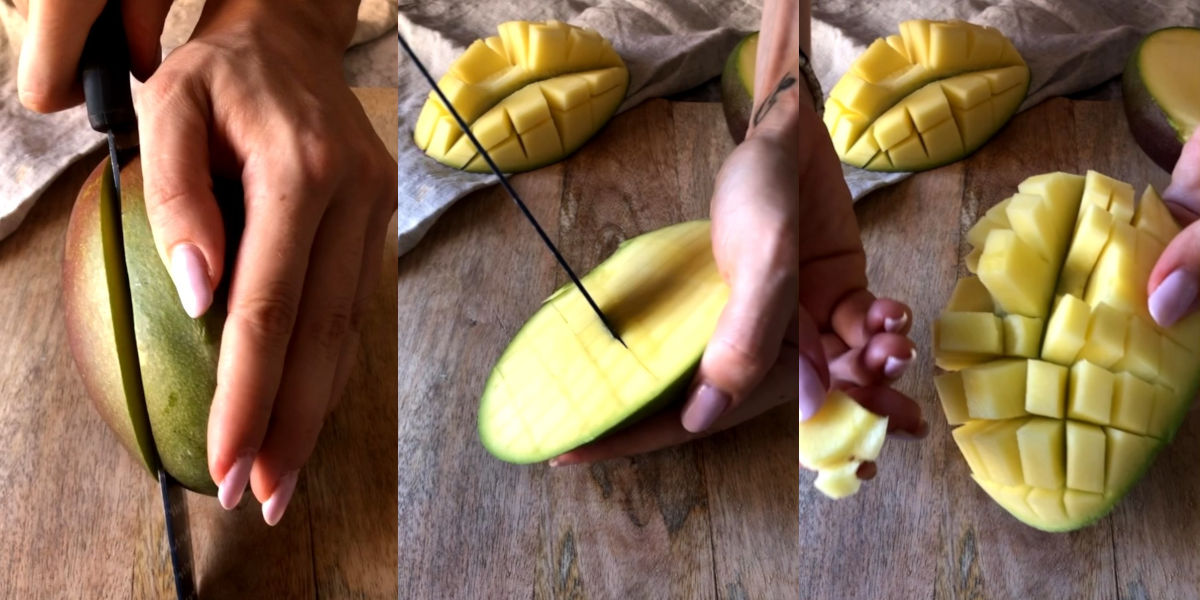 1. To prepare mango ice cream without an ice cream maker, first peel the mango then cut the pulp into cubes.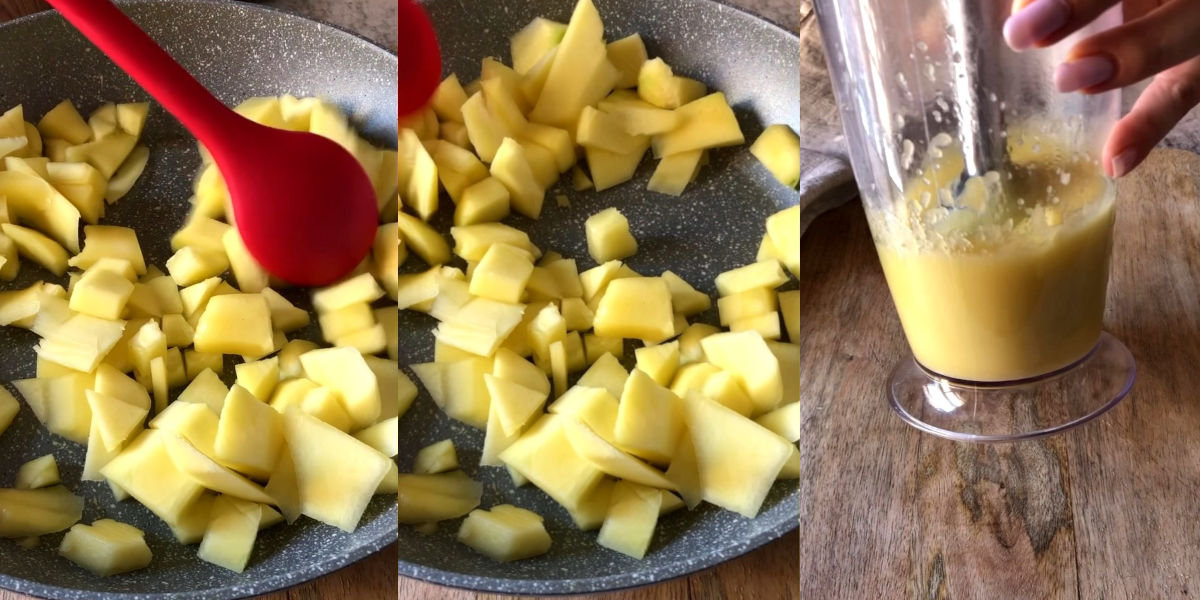 2. Transfer it to a non-stick pan and let it cook until it thickens, losing part of its water and weighing about 300 grams. Then blend everything with an immersion blender and keep aside.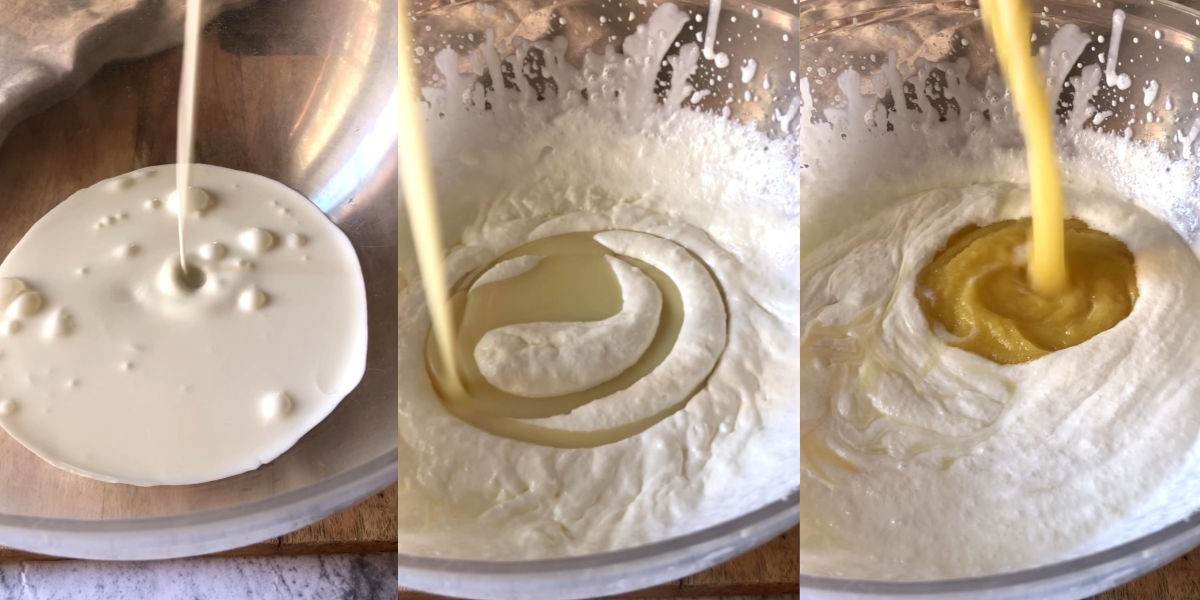 3. Using an electric mixer , whip the cream and add the condensed milk. Finally, add the mango puree.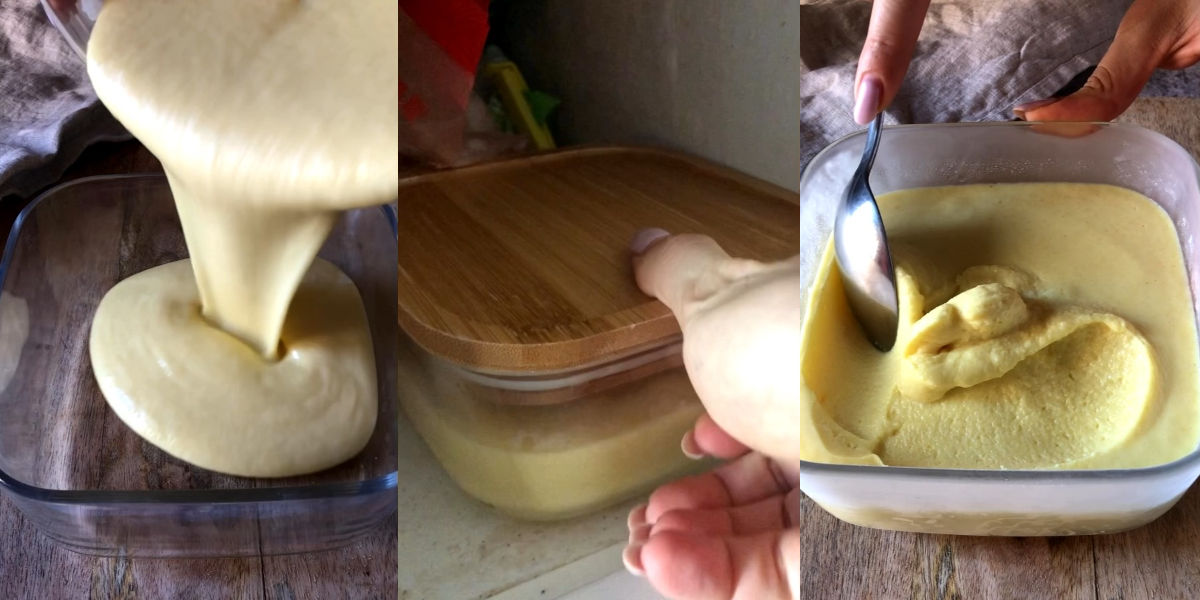 4. Pour everything into a low, wide container and place in the freezer for 4 hours , stirring every 30 minutes with a spoon to prevent ice crystals from forming. Serve immediately, decorating as desired with a mint leaf.
Mango ice cream with ice cream maker
Making homemade mango ice cream with an ice cream maker is even easier. Once the mixture of cream, fruit and condensed milk has been prepared, pour it into the ice cream maker with the paddles in action and stir for 25 minutes. We advise you to consume it as soon as it is ready.
If you are looking for another quick and light recipe perfect for the summer, we suggest you also try theraspberry ice cream .
storage
Mango ice cream can be kept in the freezer for 2-3 months . If it hardens, cut it into chunks and blend it with a food processor like the Thermomix before serving.
Riproduzione riservata © - WT