Recipe of crepes with mushrooms and bechamel: impossible to resist!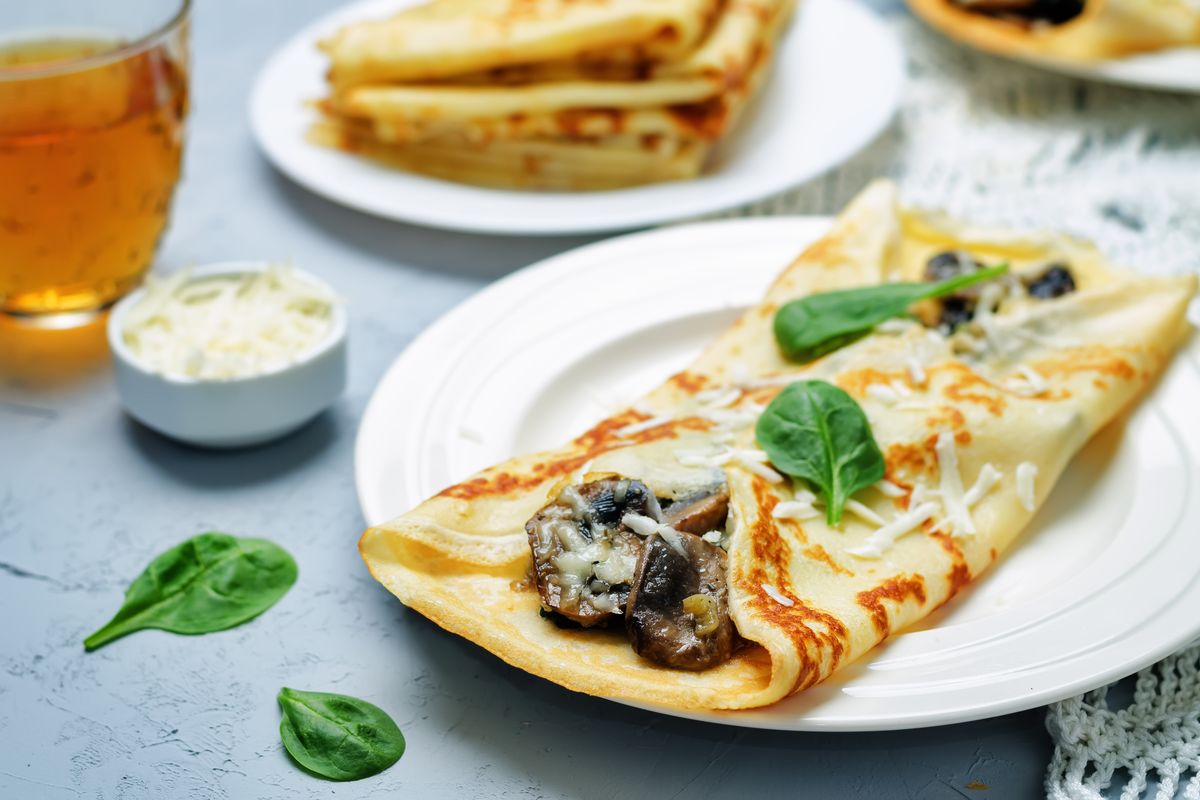 Crepes with mushrooms are a delicate and tasty first course, perfect to be enjoyed on any occasion.
Today we see how the crepes with mushrooms are prepared, a perfect dish for a family lunch or dinner, ideal if you are looking for a rich and delicious course. There are many different variations of this preparation, both in terms of ingredients and cooking.
We will use porcini mushrooms, which together with provola and béchamel will form the filling of our homemade crepes. Use any type of seasonal mushroom and the cheese you like best, the recipe is the same!
Are you also looking forward to getting started? So let's go to the kitchen to prepare together the recipe for savory crêpes with mushrooms and to find out which are the best combinations to try! Ready go!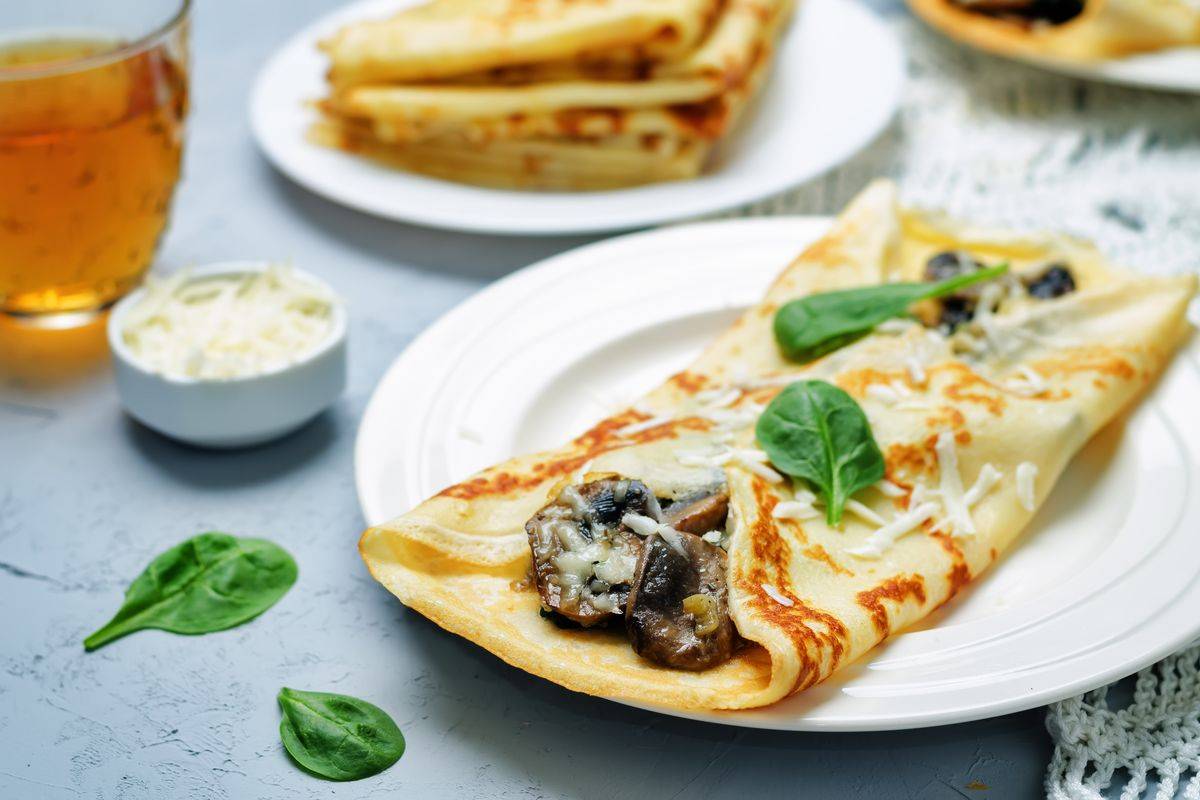 How to prepare porcini mushroom crepes
Start by preparing the batter: in a bowl , beat the eggs with the milk and salt, then add the sifted flour, mixing with a whisk to avoid the formation of lumps. Cover with cling film and let it rest in the fridge for 30 minutes.
A tip not to make a mistake: when you work the mixture, try not to beat too long when you are mixing the ingredients, otherwise you risk incorporating too much air and during cooking the crepes could curl!
Now clean the porcini mushrooms by removing any earth residues with a small knife or kitchen cloth, then cut the final part of the stem and slice them. Take a pan, place it on the stove and heat a drizzle of oil with a clove of garlic. Add the mushrooms and cook them for 5-10 minutes, then turn off the heat and remove the garlic.
Take back the batter and grease the bottom of a large pan with butter. Put it on the stove and pour a ladle into it, spread it well over the entire surface of the pan and cook for a couple of minutes on each side. Continue in this way until all the batter is finished.
Stuff the crepes with the bechamel, mushrooms and diced cheese. Close them to form a triangle and serve with a sprinkling of grated cheese. Enjoy your meal!
This recipe is suitable for many different occasions, but how about trying it for a romantic dinner ?
How to make oven-baked mushroom crepes au gratin
If you want an even more appetizing result, you can also sauté your pancakes in the oven. Once filled, transfer them to a baking dish. Sprinkle them with another light layer of bechamel, grated cheese and a few flakes of butter.
Bake the stuffed crêpes in the oven at 180 ° C for about 10 minutes, or until you have obtained the desired gratin . When cooked, remove from the oven and serve immediately. Enjoy your meal!
If you liked these fantastic pancakes stuffed with mushrooms, try our pancakes with radicchio and bechamel !
How to choose the filling for savory crepes: ideas and suggestions
Mushrooms are a very versatile ingredient in the kitchen, as their taste and aromas make them perfect to combine with many different products . If you want to make crepes, there are really no limits to the imagination, but let's immediately understand which are the most suitable combinations to try .
Let's start with cheese, which is one of the main allies of mushrooms. Its sweetness, in fact, goes perfectly with the aromas and flavors of the forest . In addition to provola and parmesan, which we have chosen to use in our recipe, you can try making pancakes with mushrooms and ricotta. Put the cheese in a bowl and season it with salt, pepper, olive oil and parsley, then stir with a teaspoon, perhaps adding a finger of water to make it softer .
In addition to cheeses, the other great combination that we propose is, of course, the one with cured meats: crepes with mushrooms and ham are a real must in the kitchen, and you can use both cooked and raw, depending on your tastes. If you like, you can pass the raw ham in a pan for a few seconds, so as to toast it and make it crunchy. Add some soft cheese and rocket, and you will have created a fairytale combination!
If you liked the recipe of the mushroom crepes, discover the video of the preparation .

The crepes with mushrooms and speck are also very good: in fact, this sliced ​​will give the plate a smoky flavor, which goes perfectly with mushrooms. Here too you can use a cheese ( try the squacquerone ) and rocket. A pinch of pepper, and the dish is served !
storage
These autumn crepes, a quick and easy first course, can be kept in the refrigerator for up to 2 days and in a container with an airtight lid. We do not recommend freezing in the freezer.
Riproduzione riservata © - WT