Recipes with onions: the best dishes to be enjoyed all year round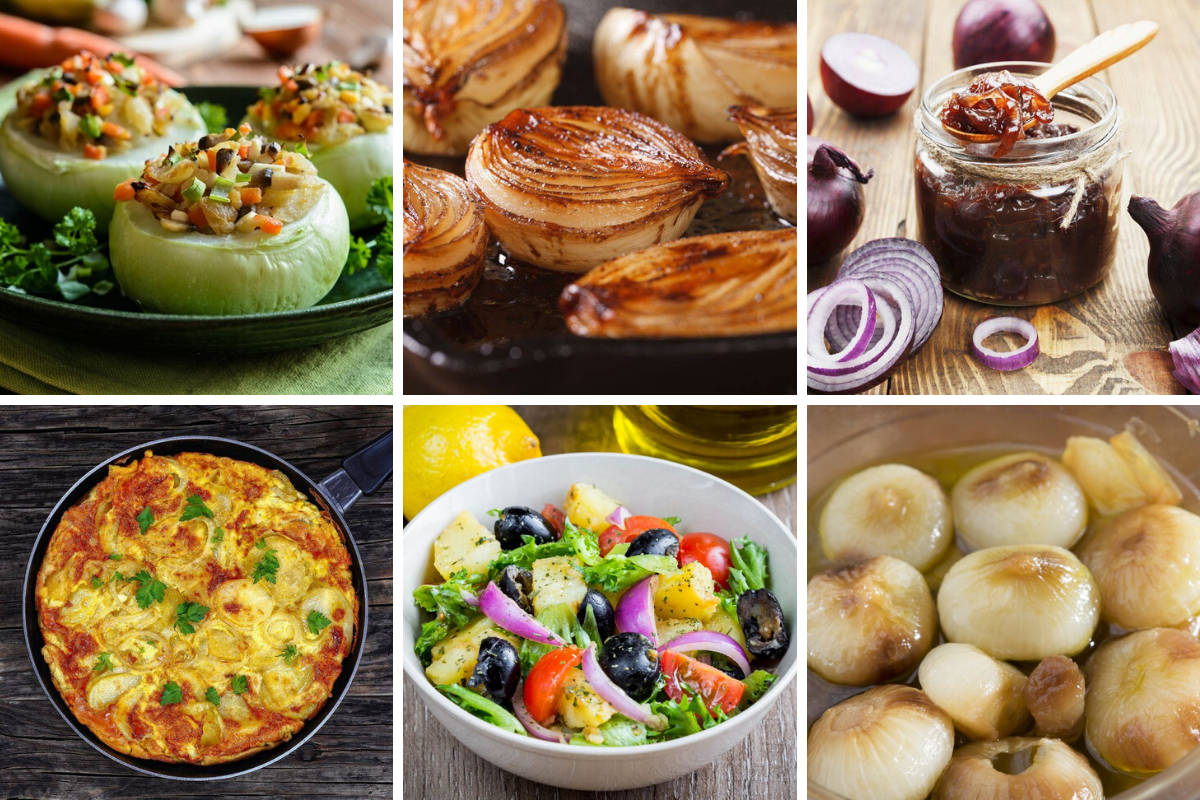 Onion recipes for all tastes! Here are the best savory, tasty and delicious dishes to enjoy all year round.
Excellent onions can be found all year round. Protagonists of every season, they are at their best in winter, but even during the summer it can happen to visit regions of Italy where the onion is a traditional ingredient . This is the case of Apulian onions and the red onion of Tropea: all famous ingredients, which sooner or later, it is certain, end up in our summer dishes . Here is a selection of our best onion recipes that you can enjoy all year round!
Onions: properties
Like garlic, leek and shallot, the onion is also a Liliaceae , a plant native to northern Asia and the Palestine area. Very ancient and known since ancient times, among the Egyptians it was a symbol of eternal life.
Very good and present in almost all dishes of Italian cuisine, it lends itself to the creation of condiments and sauces, perfect in side dishes, it can also be the protagonist of interesting and tasty appetizers and main courses .
Onions are rich in vitamins C and have both anti-flu and toning properties for veins and arteries, as well as capillaries. Rich in vitamins B, C and E they also have a large supply of minerals. Glucokinin is found in the onion, a hormone of vegetable origin with antidiabetic properties.
Raw , the onion helps digestion, however precisely because it stimulates the production of gastric juices it is not recommended for those suffering from stomach problems. The recipes with cooked onions, on the other hand, have disinfectant and diuretic properties for the intestines .
How to cut onion (without crying)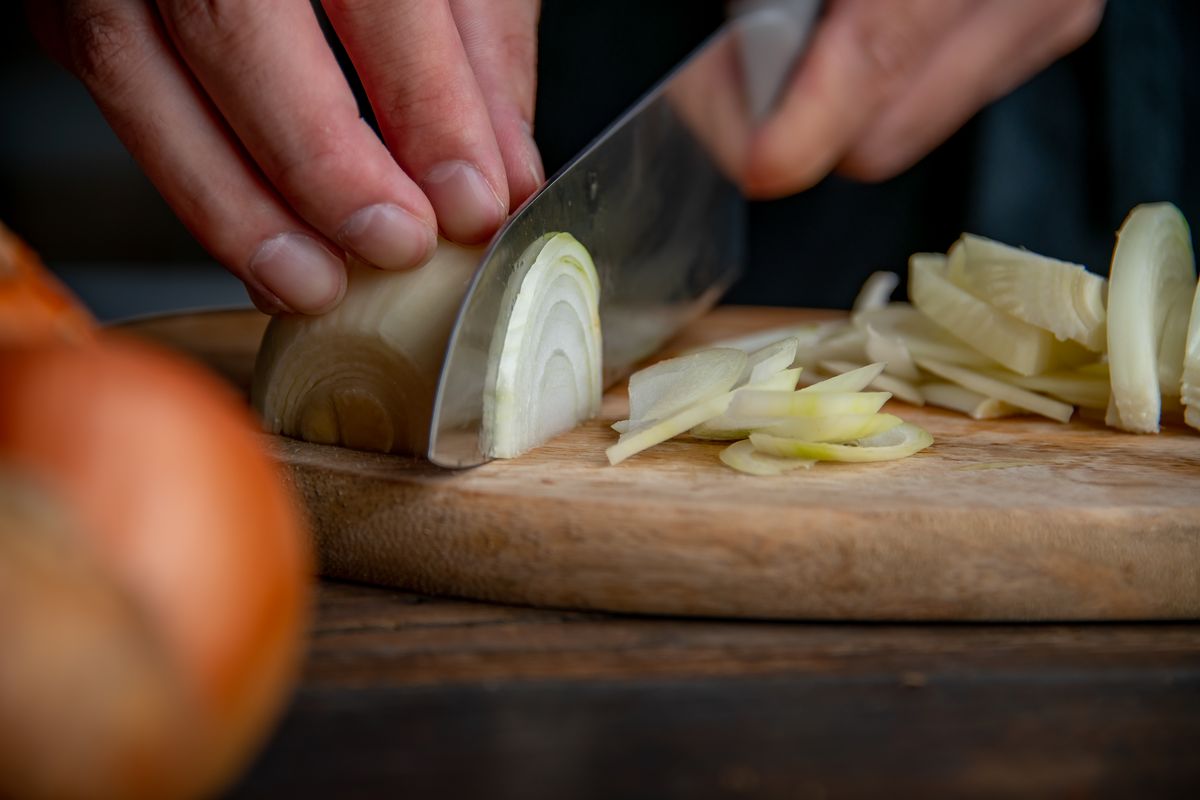 It is the sulfur compounds present in the onion that make us cry when we cut it. These compounds, which give it its characteristic aroma, remain very present if we consume raw onions.
However, there are many ways not to cry when you slice an onion: the most common is to wet the blade of the knife that cuts the onion.
Top 10 recipes with onions
Present in side dishes and appetizers, condiments, sauces, main courses and first courses, the onion is a queen of Mediterranean cuisine . So here are our best onion recipes!
1. A delicious appetizer: onion jam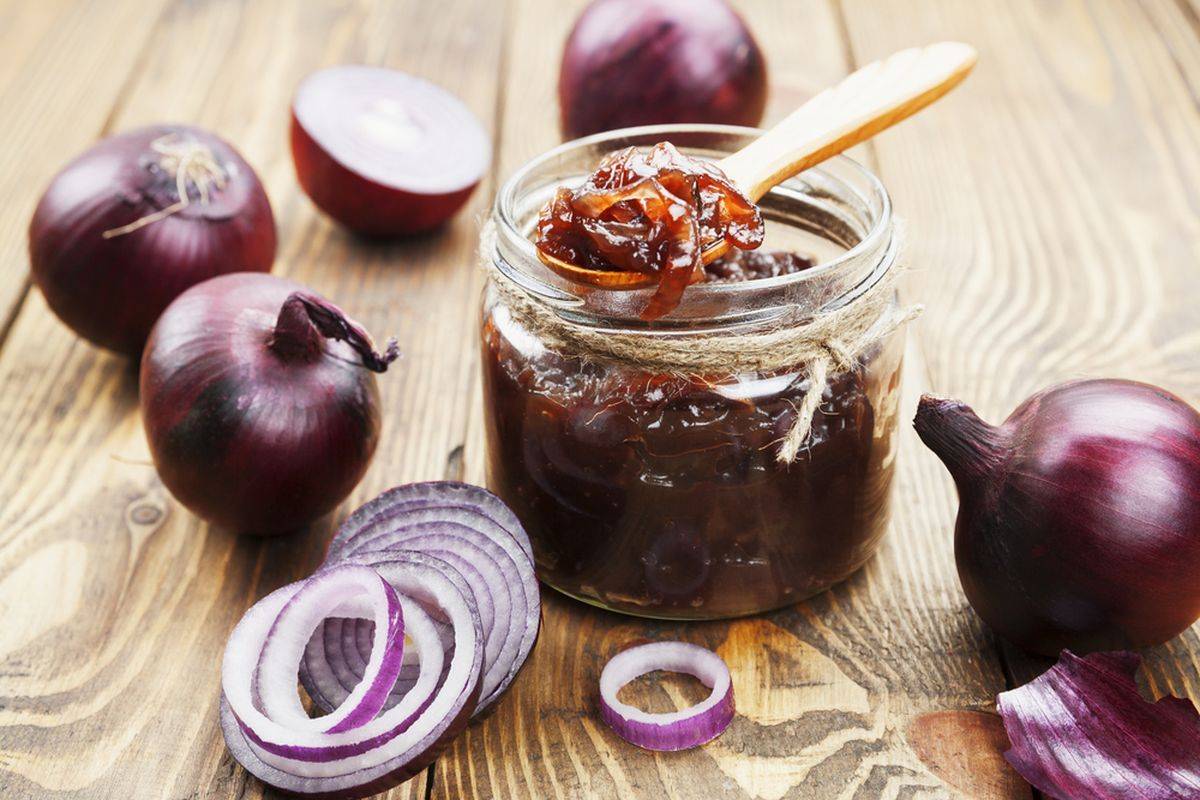 Onion jam is a great way to enjoy a tasty appetizer. You can prepare it in advance to always have a small one in the pantry and take it out when necessary.
All your guests will be conquered by the original and unusual taste of onion marmalade combined with cheese! Here are the ingredients :
500 g of Tropea red onions
100 g of granulated sugar
100 g of brown sugar
50ml of white wine
15 ml of cognac
2. Caramelized onions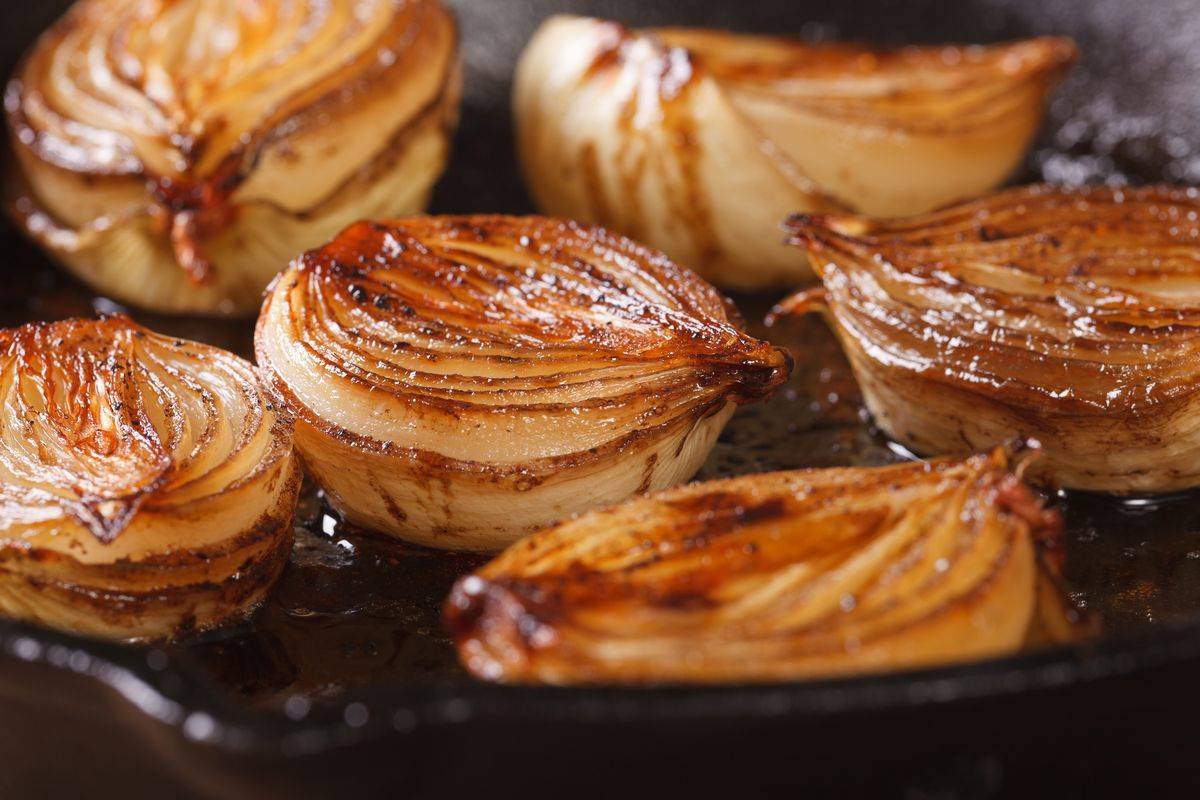 Caramelized onions are an unusual side dish and very easy to prepare. You can prepare them in advance and heat them only at the last moment, simplifying the preparation of a dinner especially with guests.
For an extra idea, we suggest you make them an appetizer by adding puff pastry or shortcrust pastry disks. Here's how to cook caramelized onions and the ingredients:
4 medium white onions (or red onions)
3 tablespoons of granulated sugar
30 g of butter
1/2 cup balsamic vinegar (or wine vinegar)
Salt and Pepper To Taste
3. Onion omelette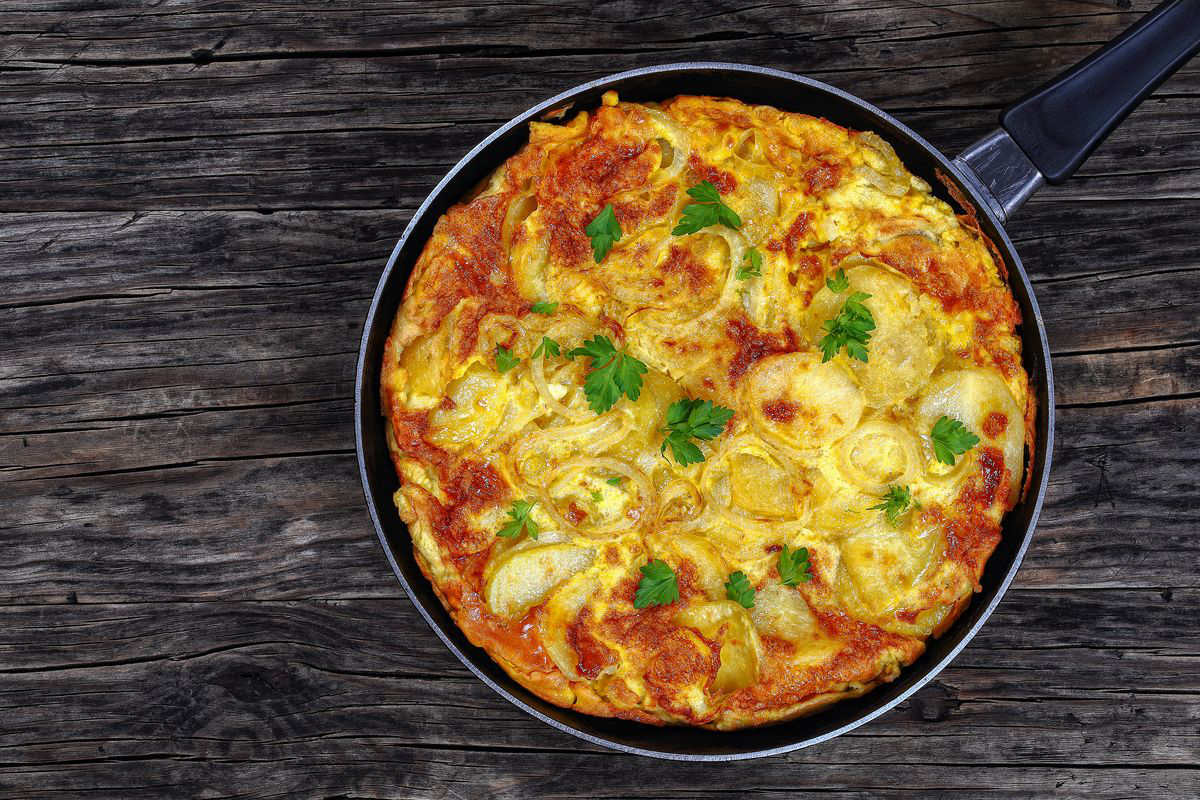 The onion omelette is very easy to make as well as incredibly tasty and flavorful. Perfect for an aperitif or a buffet, children will love it too . Its softness conquers every palate, and the only risk is that… it ends too soon.
In addition, it is the economic dish par excellence ! Get yourself:
500 g of onions
3 eggs
1 ladle of water
2 tablespoons of grated Parmigiano Reggiano
Salt and Pepper To Taste
extra virgin olive oil to taste
4. Potato and onion salad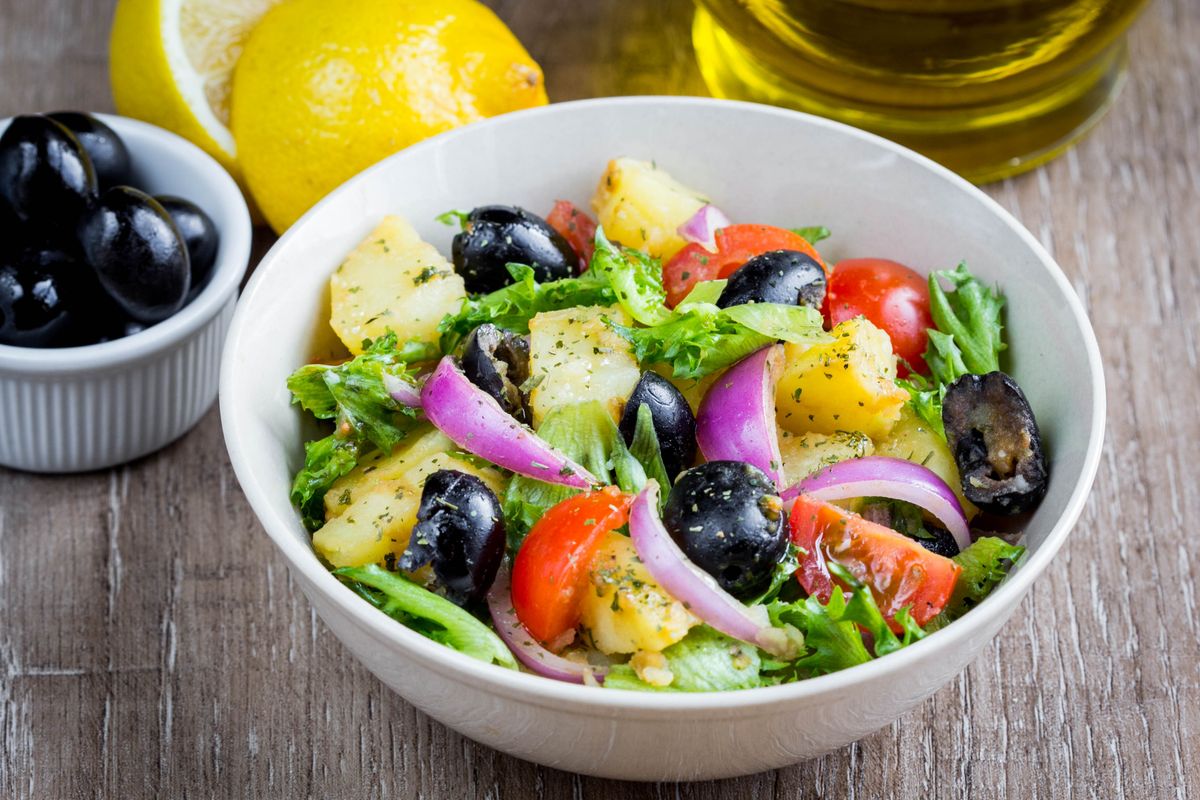 Here is a recipe with Tropea red onions, which however can also be prepared with other varieties. Potato and red onion salad : a burst of flavor and taste that you can easily prepare in advance.
Red onions, with their flavour, give strength and thickness to potatoes. Their balance is perfect, and the very slight spiciness crowns a dish as simple as it is incredibly tasty. Everything is enriched with feta olives, flavors that recall the wonder of Greece. We leave you the ingredients that we used, but keep in mind that you can modify them as you like:
600 g of potatoes
1 head of lettuce
1 slice of feta
1 red onion
4 cherry tomatoes
black olives to taste
extra virgin olive oil to taste
fine salt
white or black pepper
dried oregano and/or other aromatic herbs to taste
5. Tuna onions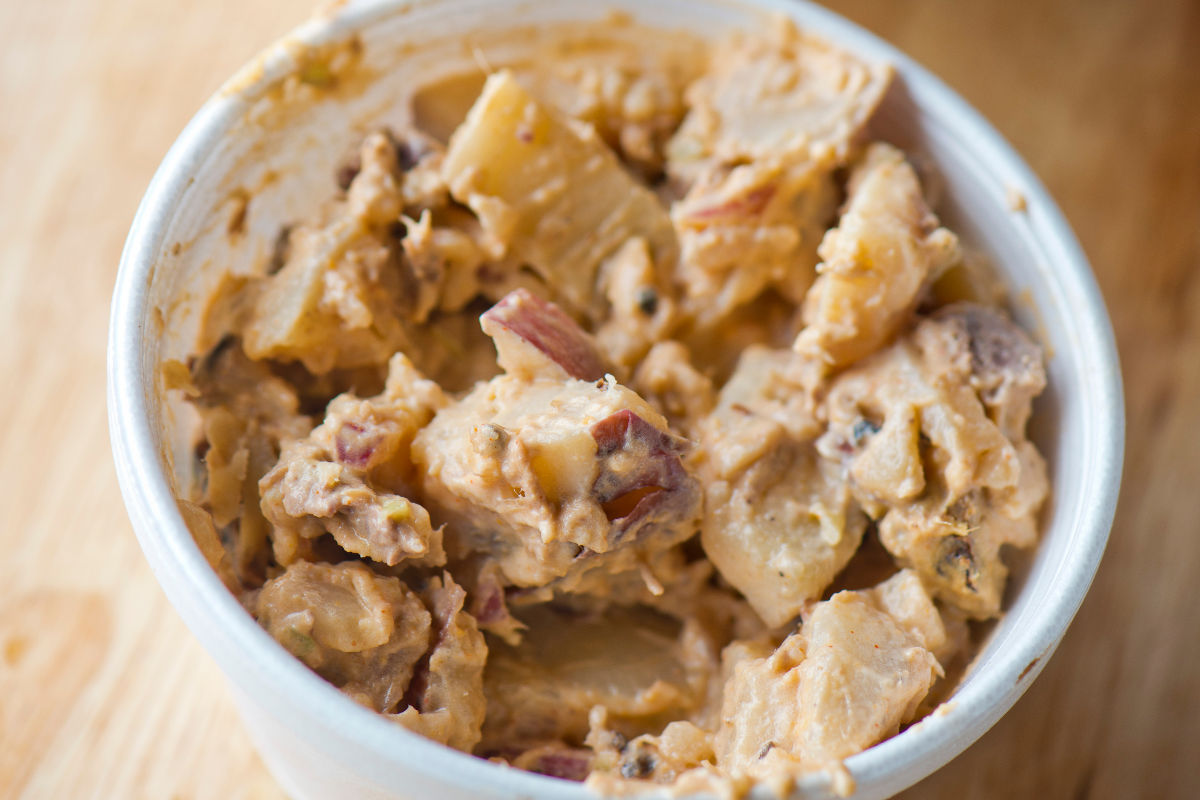 Tonnate onions are perfect to serve for a delicious appetizer or in a buffet or for an informal aperitif with friends. One spoonful leads to another!
They are a more refined and particular tasty appetizer than the classic appetizers with Tropea onions: the peculiarity lies in the creaminess given by the red onions combined with tuna and mayonnaise, a perfect combination.
To serve them in an original way, you can also present them on hot bruschetta. Here is the recipe for tuna onions ! You will need:
250 g of onions
80 g of tuna in oil
3 anchovy fillets in oil
4 tablespoons of mayonnaise
Salt to taste
parsley to taste
1 bay leaf
6. Onion soup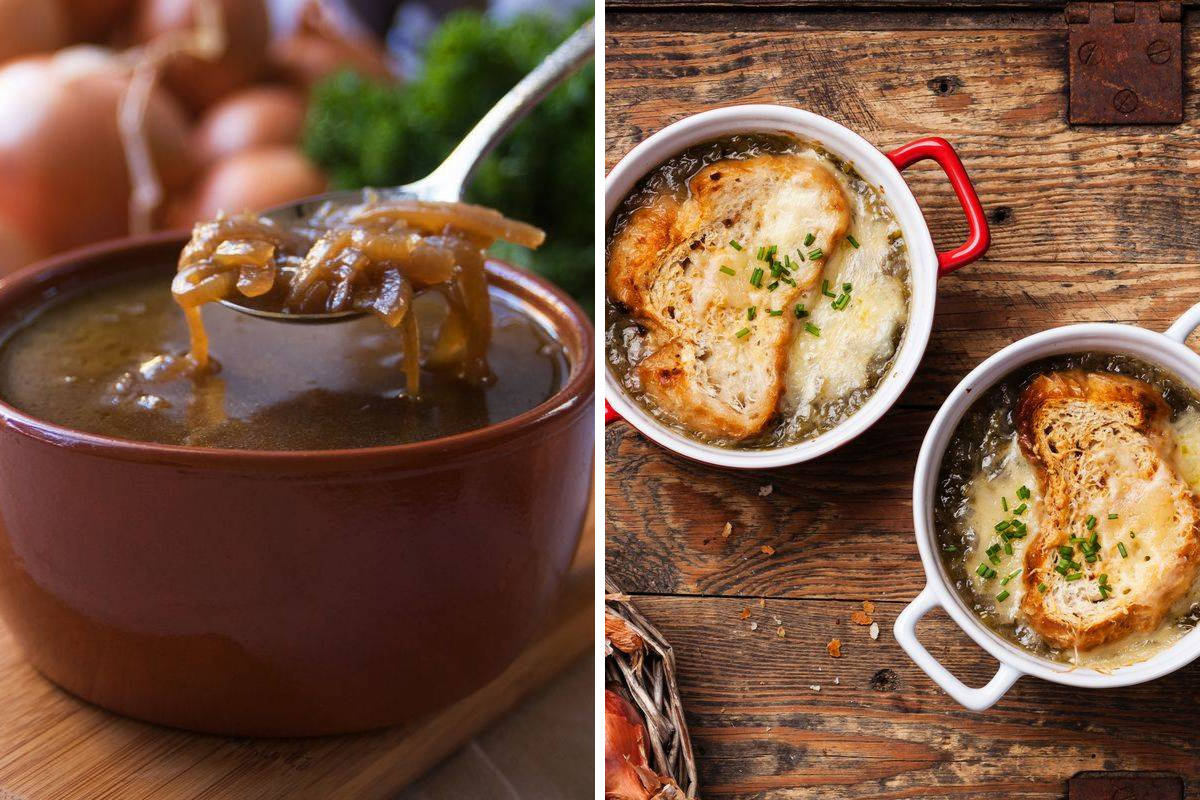 From the poorest French culinary tradition we also offer you a tasty and nutritious dish: onion soup . Once you try it, it will end up on your favorite comfort food list! Unlike the local recipe, it is much thicker and not very soupy .
The ingredients to prepare it are:
500 g of white onions
1/2 glass of white wine
2 tablespoons of flour
meat broth to taste
4 slices of bread
80 g of gruyere cheese
Salt to taste
pepper as needed
1 knob of butter
extra virgin olive oil to taste
chives to taste
If you want, however, we also leave you the recipe for the Tropea onion soup : try them both and decide which one is your favourite !
For the second version of this dish you cannot miss:
650 g of Tropea onions
extra virgin olive oil to taste
1/2 glass of white wine
1 liter of vegetable or meat broth
1 tablespoon of flour
4 slices of homemade bread
4 slices of sheep's cheese
grated pecorino to taste
Salt to taste
7. Stuffed onions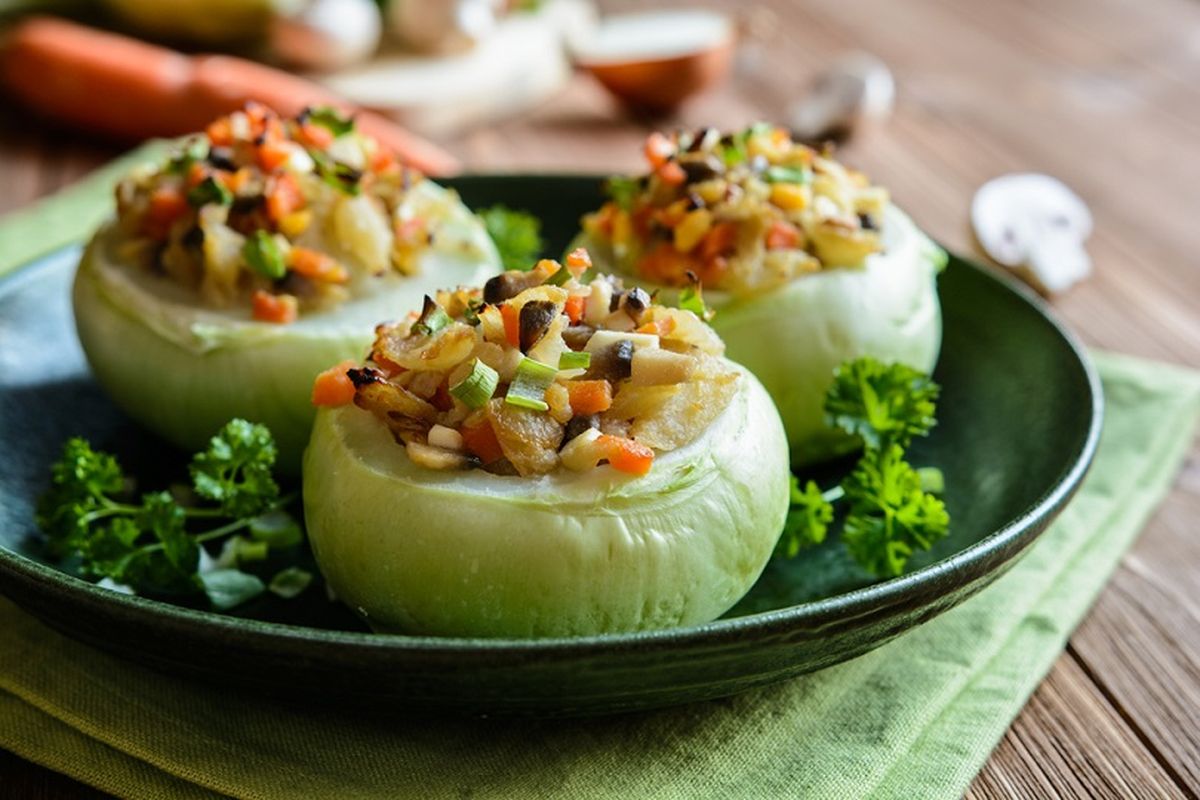 For a vegetarian and unusual vegetable side dish, we recommend stuffed onions . In our recipe, the filling is made up of carrots, potatoes and mushrooms but nothing prevents you, once again from being inspired by the seasonal vegetables on the greengrocer's counter.
After a quick steam cooking, the onions are hollowed out and filled with sautéed vegetable cubes. Put everything in the oven and you will smell what a scent ! The ingredients are:
4 white onions
80 g of carrots
140 g of mixed mushrooms
90 g of potatoes
extra virgin olive oil to taste
Salt and Pepper To Taste
chives to taste
8. Sweet and sour onions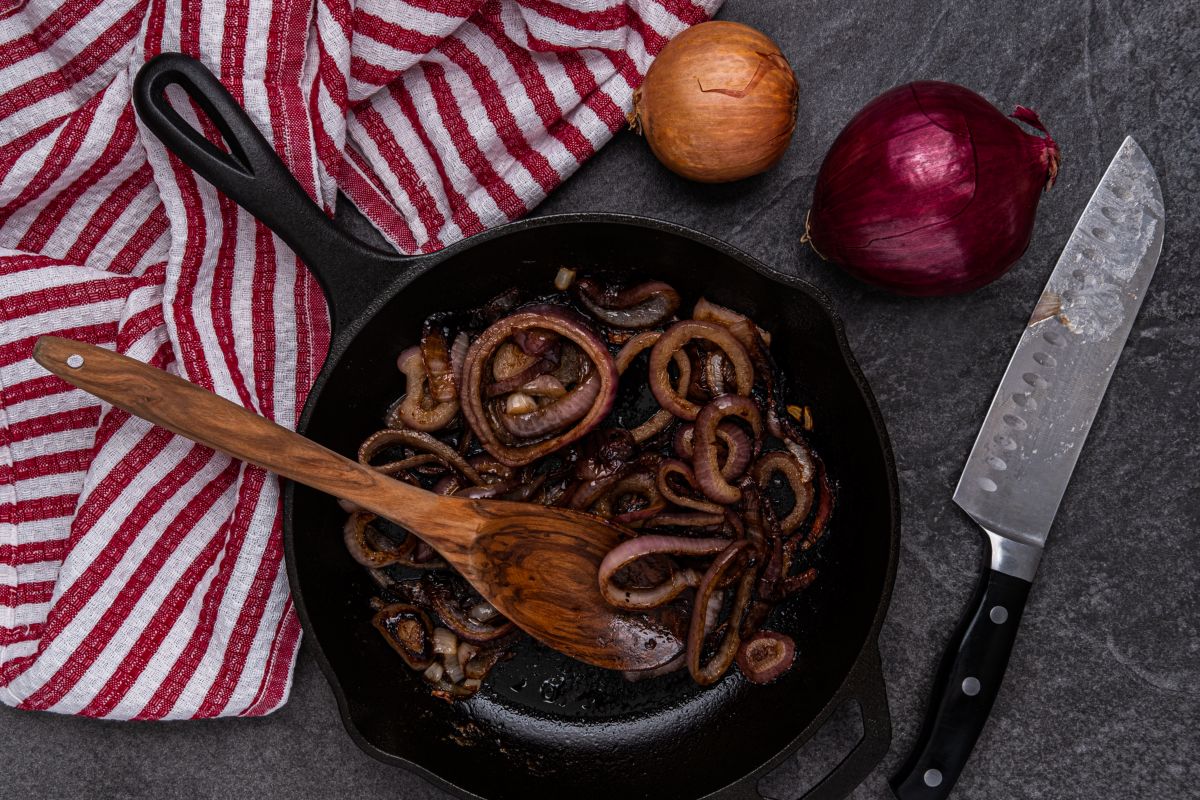 Sweet and sour onions are a must . Why buy them ready-made when you can make them at home? Onions, brown sugar, balsamic vinegar and a pan roast are all you need to make them!
For this recipe, you need:
300 g of onions red (or white) onions
1/2 glass of wine vinegar
3 spoons of extra virgin olive oil
15 g of cane sugar
2 cloves
1 glass of water
white pepper and salt to taste
9. Baked onions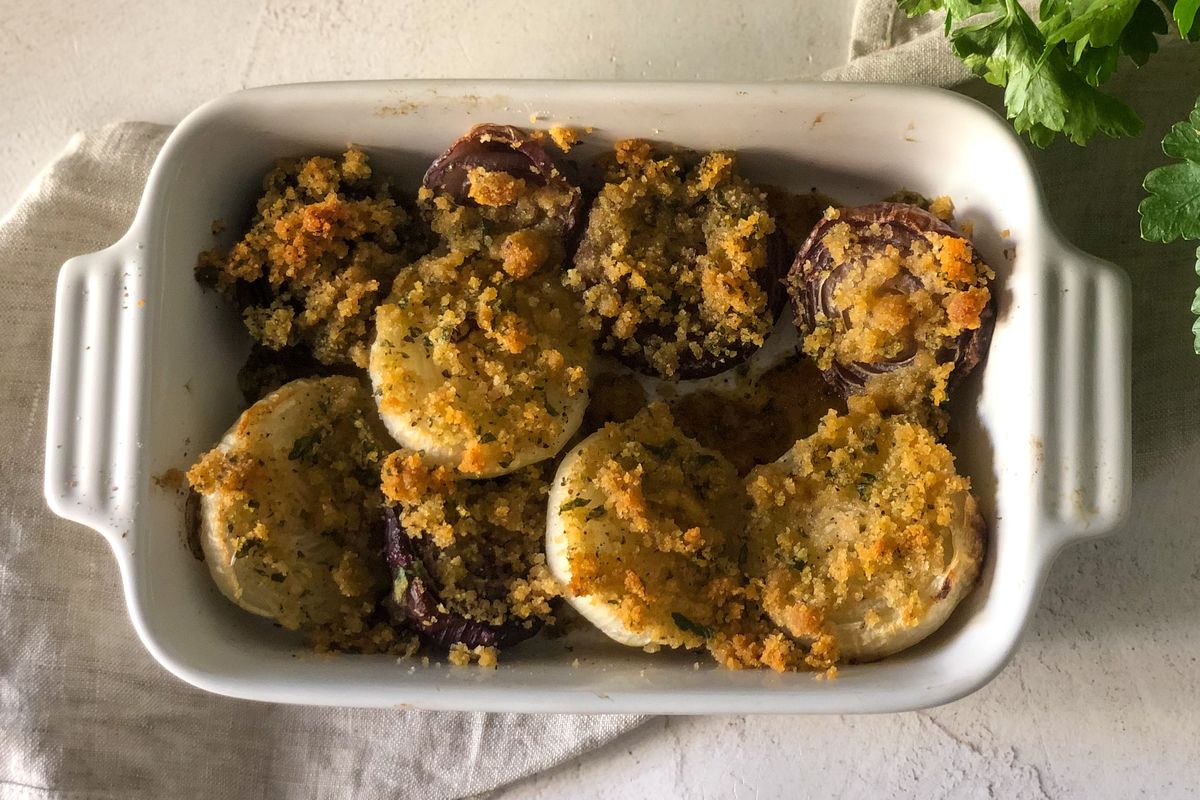 The recipe for baked onions comes to our rescue when we have no desire to cook, whether it's winter or summer. Cooking takes quite a long time (we're talking about an hour in the oven ) but they're really within the reach of beginners: after a quick blanching in water, just put the onions in the oven to cook and you're done.
You will see that they are so tender that they melt in your mouth! Here are the ingredients:
1 kg of onions (white and red)
3 tablespoons of breadcrumbs
Salt to taste
pepper as needed
tablespoons of extra virgin olive oil to taste
aromatic herbs to taste to taste
10. Liver and onions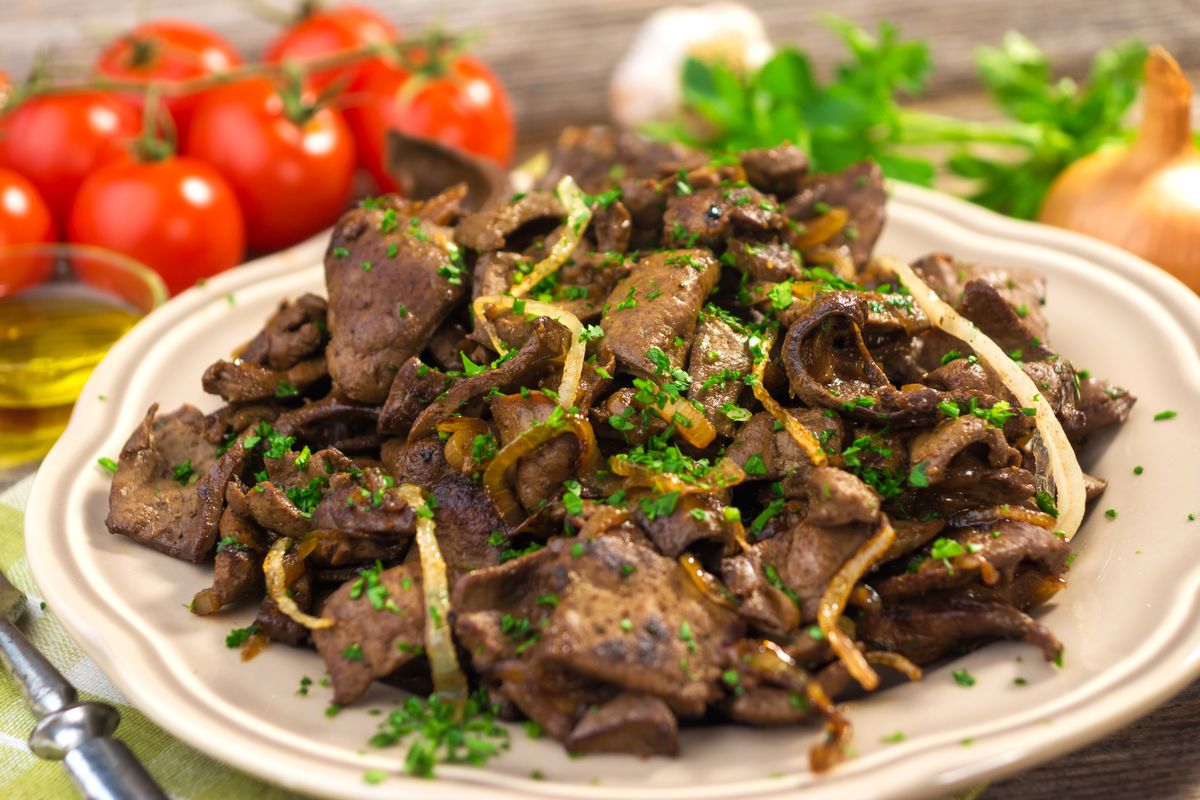 Lovers of strong flavours , on the other hand, will find bread for their teeth with liver and onions , the typical Venetian dish. The preparation is not difficult as you have to stew everything in the pan but it is not easy to get the right consistency for the liver.
There will be no way for children to try this dish, but you will see that adults will love it!
600 g of veal liver
500 g of white onions
4 tablespoons of EVO oil
50 g of butter
2 tablespoons of vinegar
1 bunch of parsley
Salt to taste
pepper as needed
Riproduzione riservata © - WT