Rice dumplings with vegetables, the oriental recipe prepared from scratch!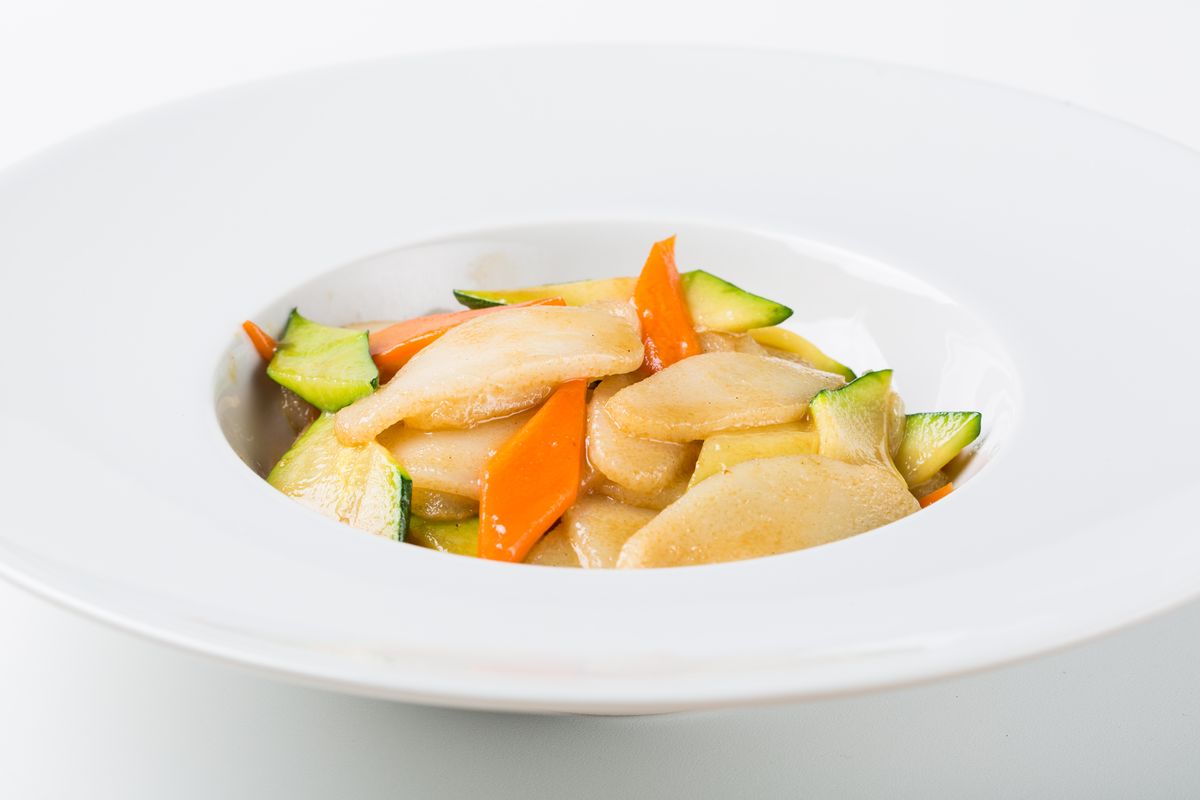 Rice gnocchi with vegetables: perfect recipe for a light and tasty ethnic first course.
Rice dumplings with vegetables are a must in ethnic cuisine. But did you know that you can also prepare them at home? Thanks to this recipe you will have a tasty first course ready in a short time, very tasty thanks to the use of soy sauce which makes the dish rather savory .
This basic recipe can be enriched with mushrooms, bean sprouts and chicken nuggets.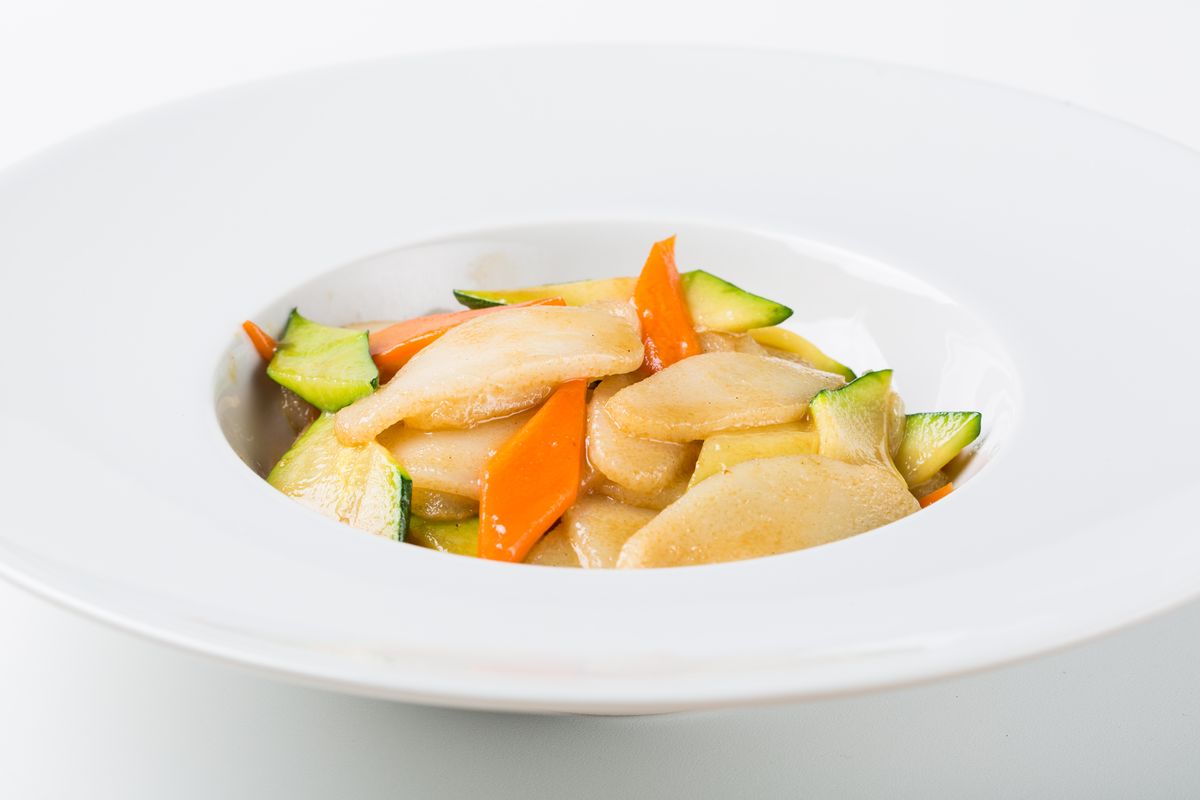 Preparation of rice dumplings with vegetables
Start by sifting the two flours into a large bowl.
Continue adding the tepid water slowly and a little at a time.
Start kneading and continue until the water is completely absorbed and you have obtained a soft and homogeneous dough.
Cover with cling film and leave to rest for 30 minutes.
Take the dough and roll it out to form a sort of sausage then flatten it slightly.
Cut into thin slices trying to obtain the classic elliptical shape of rice dumplings .
Put a pot of water on the fire and bring to the boil, add salt and dip the gnocchi into it and cook for 10-12 minutes.
In the meantime, prepare the ingredients for the sauce: wash and peel the carrots and courgettes. Peel the carrots and cut them into thin slices. Cut the courgettes into sticks.
Place a frying pan on the heat, heat the oil and brown the carrots and courgettes for 2-3 minutes, then lower the heat, cover with the lid and continue cooking for another 5 minutes .
Drain the gnocchi, add them to the vegetables and flavor with the soy sauce.
Mix thoroughly and serve piping hot. Enjoy your meal!
If you liked this recipe, you can also try rice spaghetti with vegetables .
storage
We recommend keeping the dish for a maximum of 1 day in the fridge , inside a special container.
READ ALSO: How to make soy sauce
Riproduzione riservata © - WT