Ricotta and spinach savory pie: a tasty and rustic recipe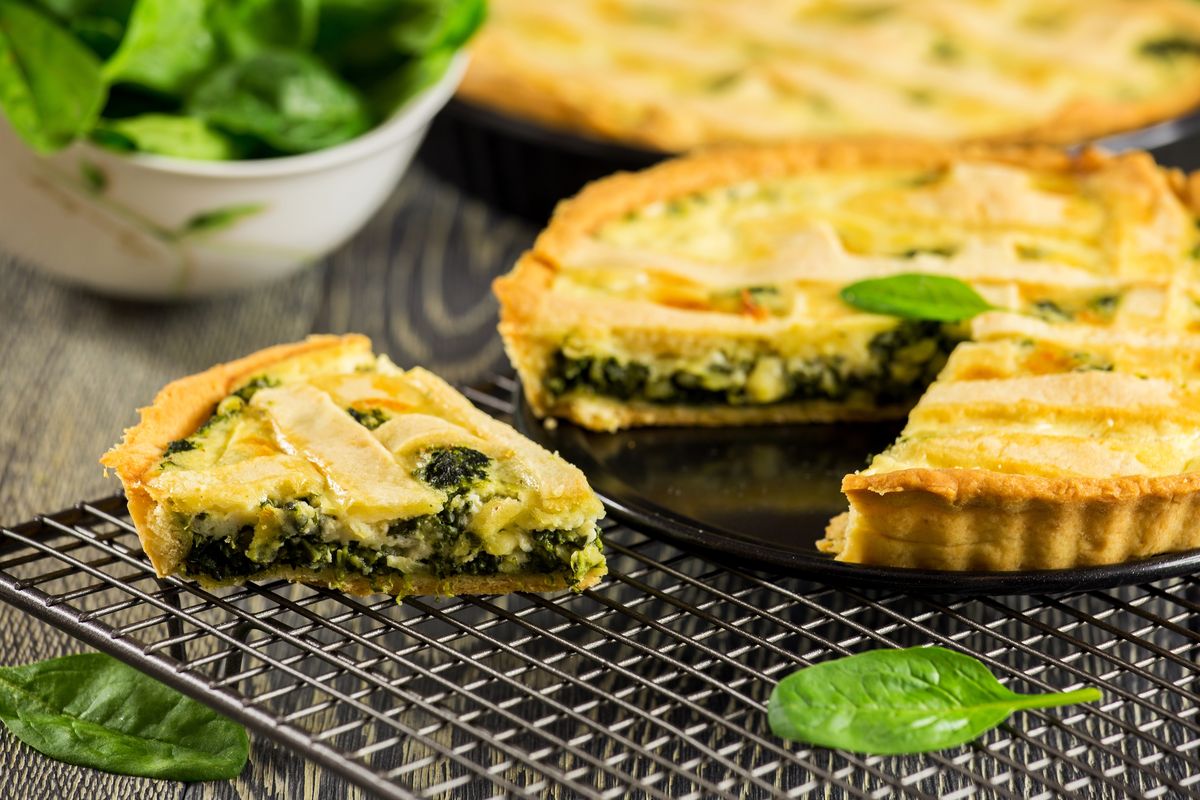 The spinach ricotta savory pie is a truly simple single dish to prepare. Here's the recipe that will save your dinner!
Today we will explain how to make the spinach ricotta savory pie, a rustic savory dish that is easy to prepare, tasty and delicious. This is the recipe for the savory pie par excellence, to be prepared in a matter of minutes with what's in the fridge (or freezer) but make a great impression! You can serve it as a main dish, an appetizer for a buffet (cut it into small pieces) or prepare it the day before for a packed lunch or in the office. Let's immediately see the ingredients and the preparation step by step!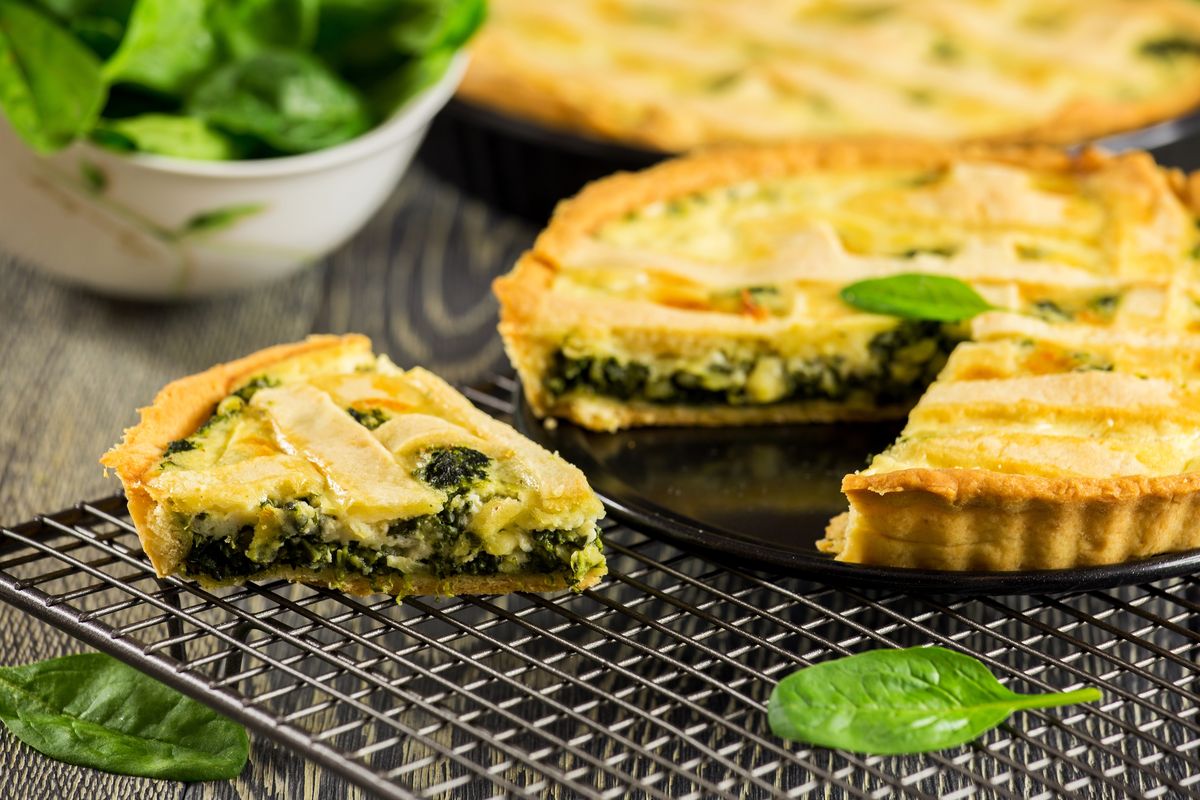 Preparation of the savory pie with ricotta and spinach
You can prepare the savory pie with both fresh and frozen spinach . The important thing is that you remember to drain them well to ensure that the filling is not too liquid.
Heat a drizzle of olive oil in a pan, add the spinach and brown for a couple of minutes. Add salt, cover with the lid and cook for 5 minutes .
In a bowl, mix the ricotta with the egg and parmesan
Add the spinach, now lukewarm and well drained and squeezed, and mix.
Unroll the ready-made dough and roll it out inside a round mould. Prick the bottom with a fork and pour the spinach and ricotta filling inside.
Level the mixture well and, if desired, create a weave of strips of dough with the shortcrust pastry.
Bake in a preheated oven at 180°C for 30 minutes , then let it cool completely before serving.
If you liked this recipe, try the other savory pies too.
Savory pie with spinach: the variations
This is one of those recipes that lend themselves to many substitutions based on your needs (but also what you have in the fridge!). Here are some of the variations we recommend:
We used shortcrust pastry but puff pastry would also be fine. If you prefer to make everything with your hands, use a savory pastry !
If you prefer, you can replace the spinach with other green leafy vegetables such as chard or chicory.
For a touch of colour, however, we recommend adding a few cherry tomatoes cut in half on top: they will give a very pleasant appearance and the taste will also benefit!
Instead of ricotta you can use the classic spreadable cheese: the recipe is not different (use the same quantity) but the final flavor will be more pronounced.
storage
You can store the savory spinach pie prepared following this recipe in the refrigerator, well covered with cling film or in an airtight container for a maximum of 2-3 days .
Riproduzione riservata © - WT