Ricotta puff, an amazing dessert from Abruzzo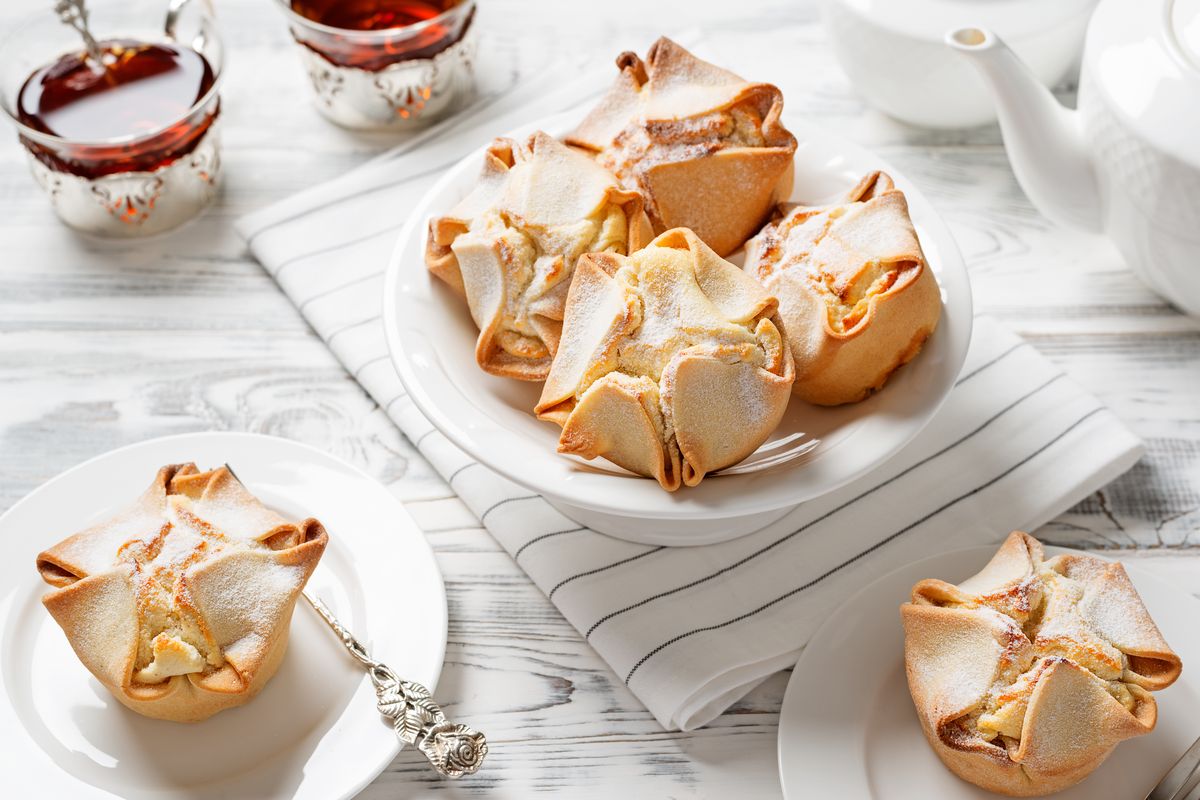 A shortcrust pastry shell with oil encloses a delicious filling based on ricotta and eggs: we present the soffione di ricotta abruzzese!
The ricotta puff is a typical sweet from Abruzzo , originally prepared for Easter, an event in which the surface is decorated with a dough cross. Today, however, it is possible to taste Abruzzo's soffioni all year round. They owe their name to the steam that is released during cooking directly from the center of the cake which, precisely, resembles a puff. In Pescara, on the other hand, they are called Lettere d'Amore because the closure of the pastry looks just like that of a letter that encloses a sweet filling like the words that lovers exchange.
But be careful: there is also a savory version of the ricotta puff. Although there is often a tendency to confuse the two recipes, the savory one is calledfiadone di ricotta and is prepared by adding eggs and salami to the base dough. The sweet recipe that we offer you today consists of a base of shortcrust pastry with oil and a delicate and very simple filling based on sheep's milk ricotta, sugar and eggs , all scented with lemon zest. Let's see together how to prepare them!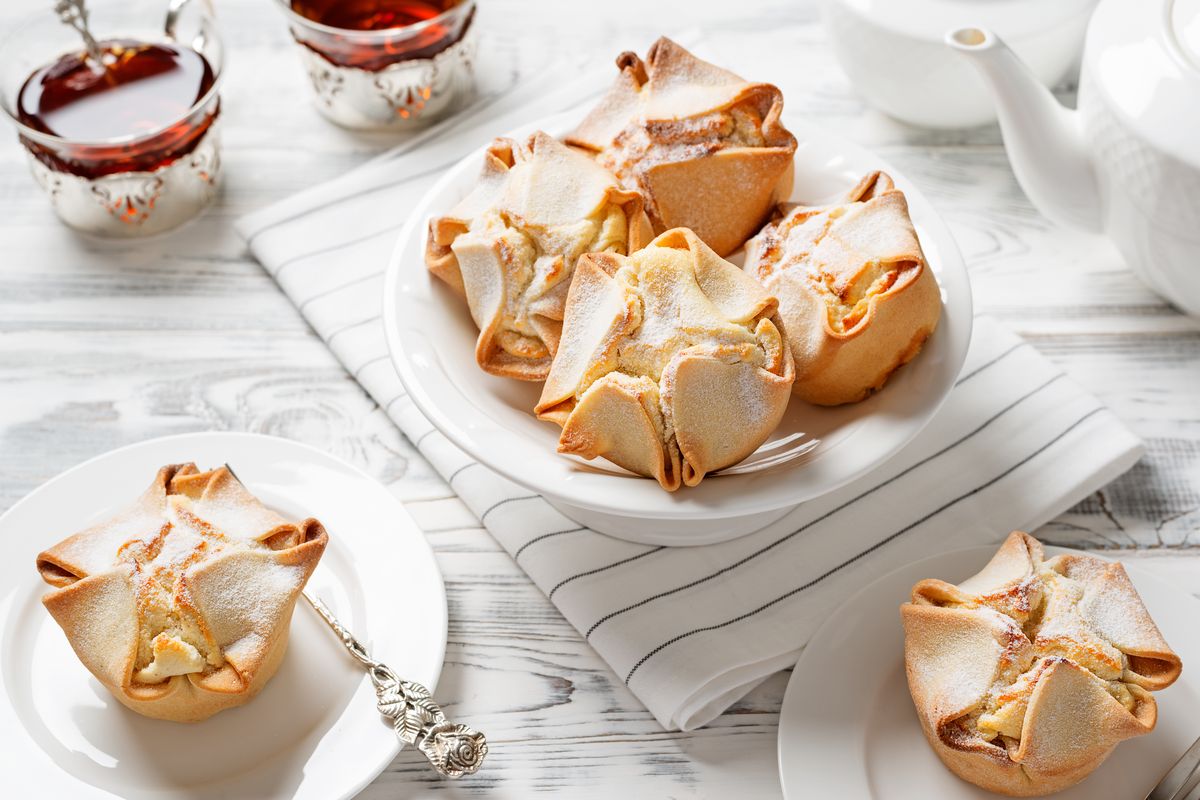 How to prepare the ricotta puff recipe
Start by mixing the flour with 80 g of sugar in a bowl.
Then add 2 whole eggs , the yolk and the oil and mix first with a spoon and then by hand.
Finish working the dough on the pastry board until you get a stick .
Wrap it in plastic wrap and let it rest in the refrigerator for at least an hour.
In the meantime, dedicate yourself to the preparation of the cream. Separate the egg whites from the yolks and work the latter with the sugar until you get a light cream.
Sift the ricotta (or blend it with an immersion mixer) and incorporate it into the previous mixture together with the grated lemon zest.
Whip the egg whites until stiff and, with delicate movements from bottom to top, add them to the cream.
Once the shortbread is cold, roll it out evenly forming a not too thick rectangle.
Cut out 12 squares of 10 cm on each side and place them in a muffin pan, leaving the edges protruding.
Stuffed with ricotta and egg cream.
Fold the flaps inwards, simply placing them without sealing.
Cook at 180°C for 30 minutes and then at 160°C for another 35 minutes .
Remove from the oven and leave to cool completely before decorating with a sprinkling of icing sugar .
Do you love this land and its flavours? Then try theferratelle , another typical dessert from Abruzzo not to be missed !
storage
The ricotta puffs can be kept in a confectioner's hood for 2-3 days . Freezing is not recommended.
Riproduzione riservata © - WT