Risotto pasta with zucchini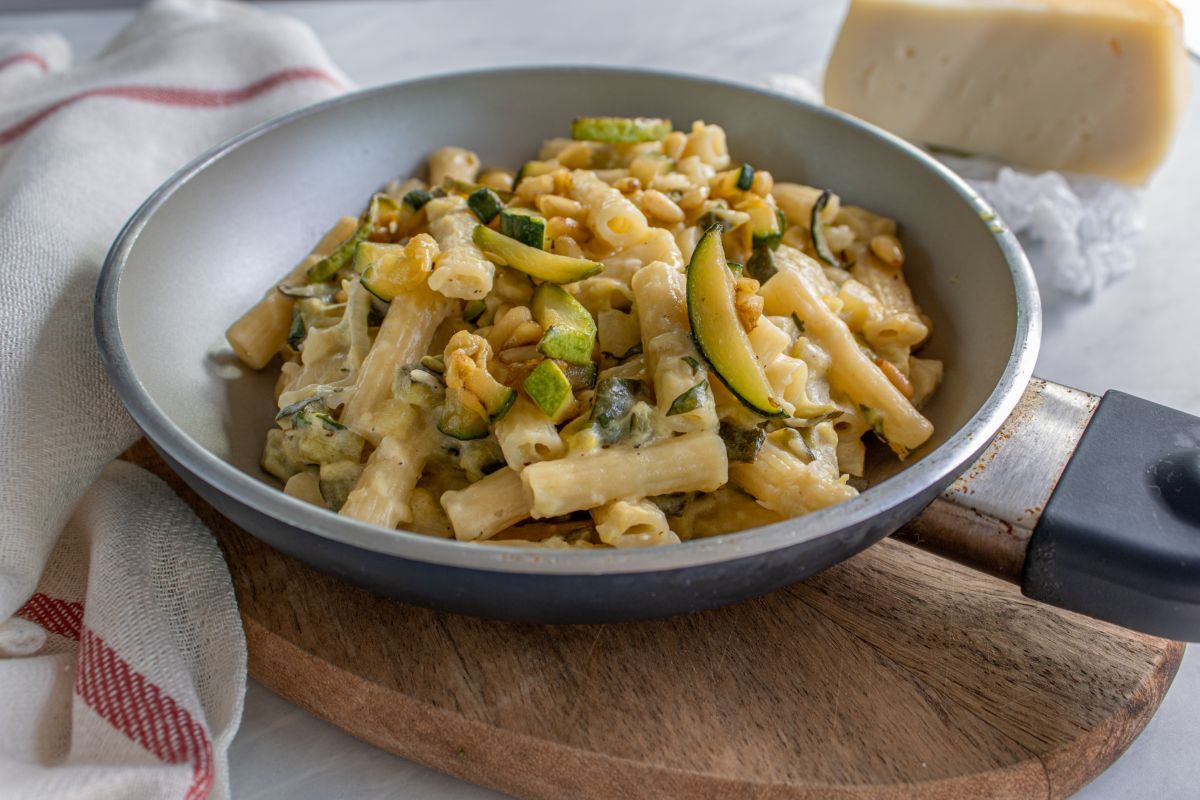 Have you ever prepared risotto pasta with zucchini? It's a very simple recipe with a creamy and unexpected result: try it!
Risotto pasta is made directly in a pan : the result is a very creamy and tasty dish, which will delight all lovers of first courses. Today we offer you risotto pasta with zucchini, which we have enriched with salasiccetta, but for a vegan friendly version, omit the sausage and everyone can enjoy it !
Ready? Let's start making risotto pasta right away!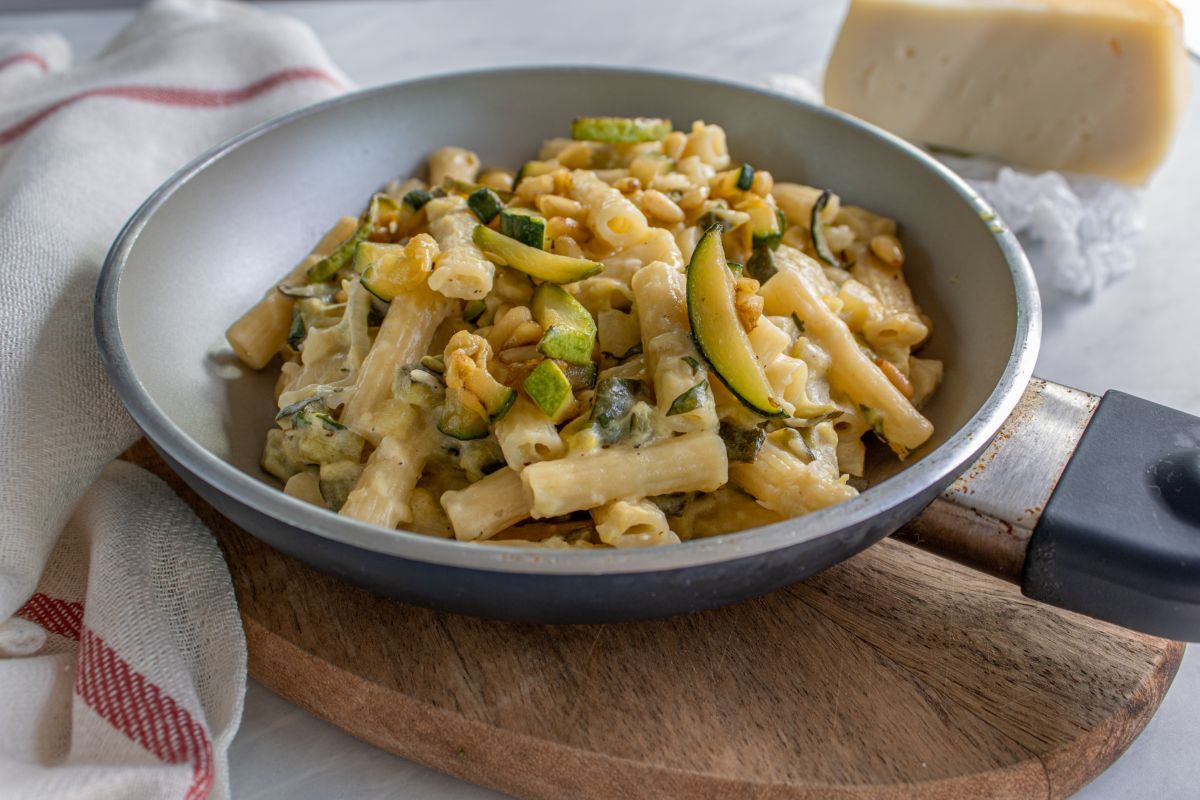 How to make risotto pasta with zucchini
Heat the vegetable broth.
Cook the pasta by covering it with the vegetable broth until the liquid is completely absorbed .
In the meantime wash the courgettes and cut them into cubes . Give the same shape to the sausage and throw everything in the same pan, exactly as if it were a risotto.
The juices released will mix well with the broth and pasta and will give your dish a more intense taste . If, on the other hand, you are more for delicate flavours, cook the other ingredients separately and add them when they are almost cooked.
How to make risotto pasta with the Thermomix
Another variant that we recommend is that of risotto pasta with the Thermomix, the latter is in fact the ideal tool for this type of creamy preparation.
Pour the broth into the mixing bowl and bring to the boil : 8 minutes, 100°C, speed 1.
Now add the pasta, followed by the courgettes and the chopped sausage.
Cook according to the cooking times of the pasta format you have chosen and serve hot!
We also suggest the delicious pasta risotto with tuna : a quick and cheap but delicious dish!
storage
This unusual but successful pasta is best eaten at the moment when the creaming is perfect and the sauce with the zucchini is warm and enveloping. We therefore advise against storing it in the refrigerator as well as freezing it in the freezer.
Riproduzione riservata © - WT