Risotto with apples and speck, a hymn to South Tyrol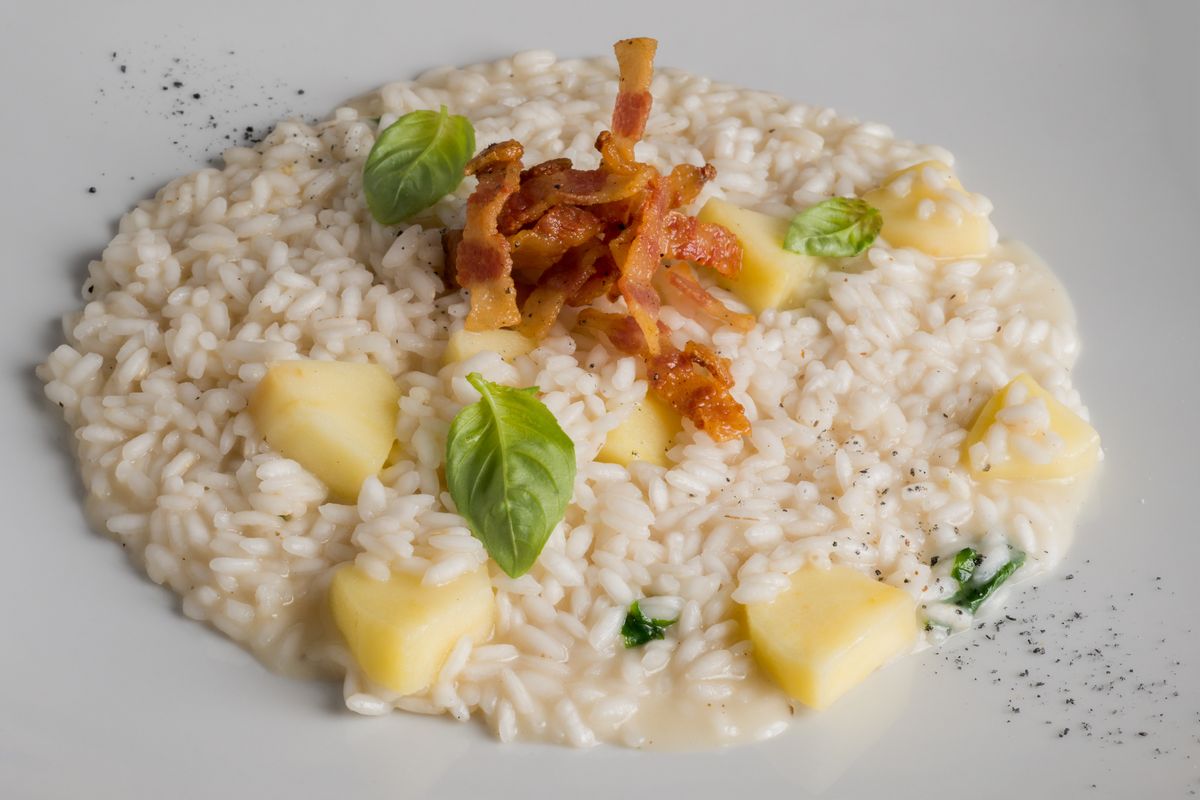 The apple and speck risotto contains all the flavors of a magnificent region, Trentino Alto Adige. Here's how to prepare it easily.
The idea of ​​preparing a risotto with apples might seem unusual but it is not so rare to use a fruit to prepare first courses , especially risottos. If you then opt for our apple and speck risotto, you will discover that the two flavors go perfectly together, not only because they come from the same area, but also because the delicate taste of the apples is perfect for dampening the flavor of the speck.
You will thus amaze your guests or family with a simple but at the same time refined first course , rich in taste and ideal to be enjoyed in the cold season . Follow our advice step by step to obtain a perfectly creamy and creamy risotto. Ready?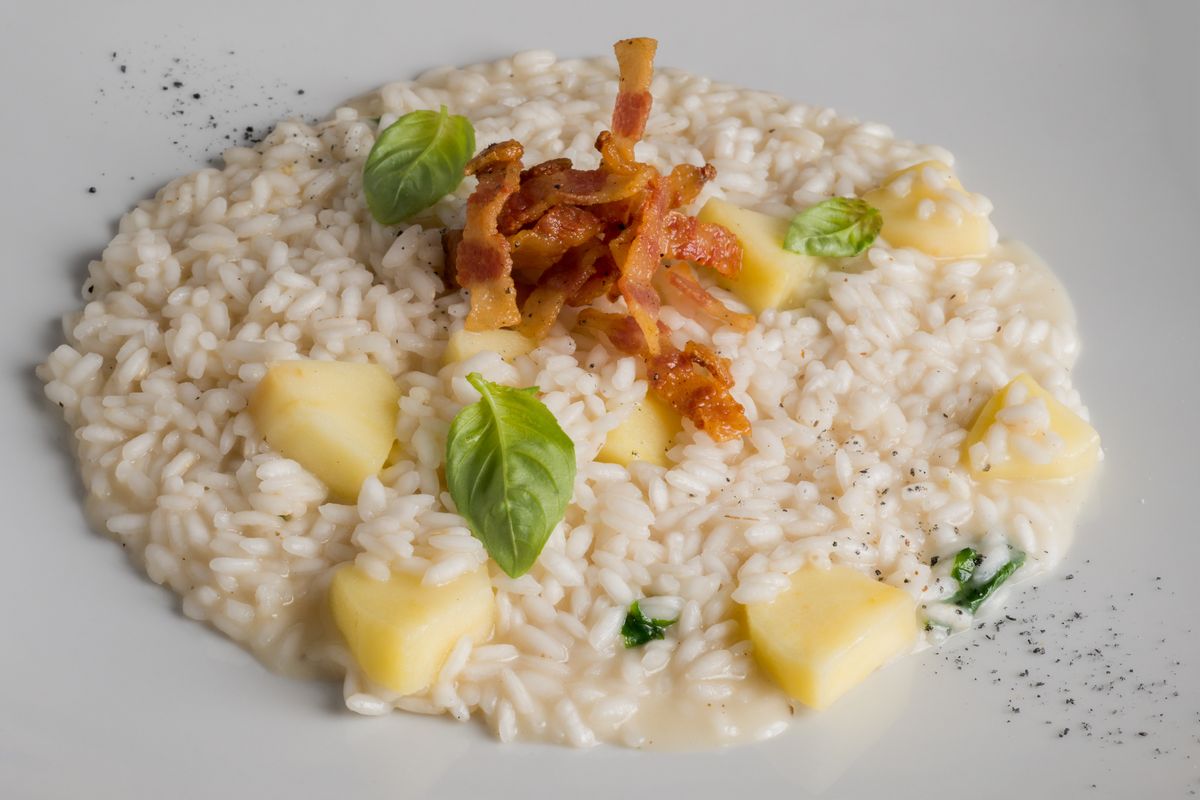 How to prepare the apple and speck risotto recipe
Start by peeling the apple and cutting it into one centimeter cubes . Also cut the speck to the same size, keeping the two ingredients aside.
In a saucepan, melt the butter and brown half of the speck together with the onion finely chopped with a knife. Once the latter is wilted, add the rice and toast it for a couple of minutes.
Deglaze with the white wine and, when you no longer feel the smell of alcohol rising from the fumes of the pot, start the actual cooking by adding the boiling stock. It will always have to cover the rice flush. Times vary according to the type of rice from 16 to 18 minutes.
Halfway through cooking, add the apples and the speck kept aside.
Once the rice is cooked to perfection, remove it from the heat and stir in the remaining butter and Parmesan. Serve piping hot, adding a grind of black pepper to taste.
If the idea of ​​preparing a first course with apples has tickled your fancy, we suggest you also try our risotto with caramelized apples .
storage
Like all risottos, this too should be eaten as soon as it is done to appreciate its creaminess. If you have any leftovers, you can keep them in the fridge for a couple of days , well covered in plastic wrap, and heat them in a pan or in the microwave.
Riproduzione riservata © - WT