Risotto with pomegranate: a rich and colorful dish for special occasions!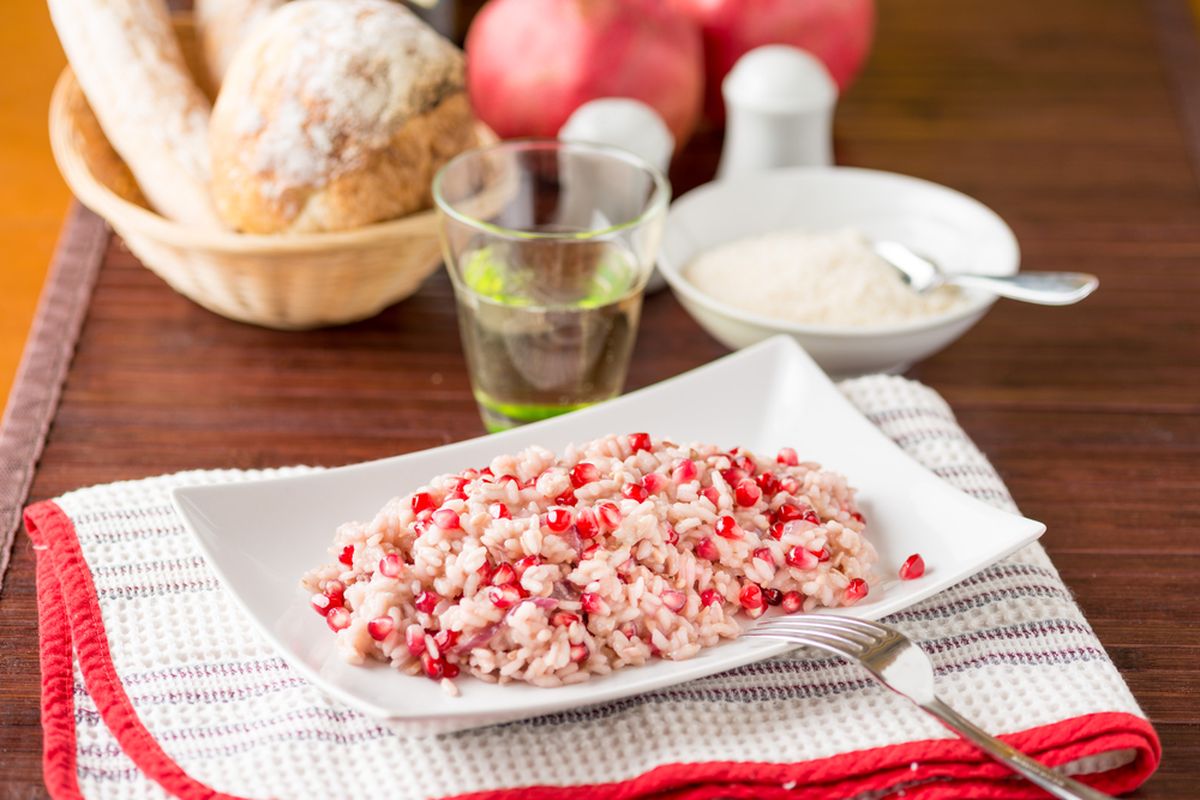 It is one of the fanciest and most delicious first courses: pomegranate risotto is perfect for special occasions, but it adapts to every day of the year!
Today we are preparing pomegranate risotto, a very particular and tasty first course, perfect for surprising your guests with an unusual and different course from the usual first courses.
The pomegranate is an extraordinary fruit that also goes perfectly with first courses, thanks to its acid and fresh taste. In any case, you can use any other cheese you have at home (robiola, stracchino , taleggio or many others) to make it richer and try adding speck or raw ham as well. Are you ready to get cooking? So let's get started !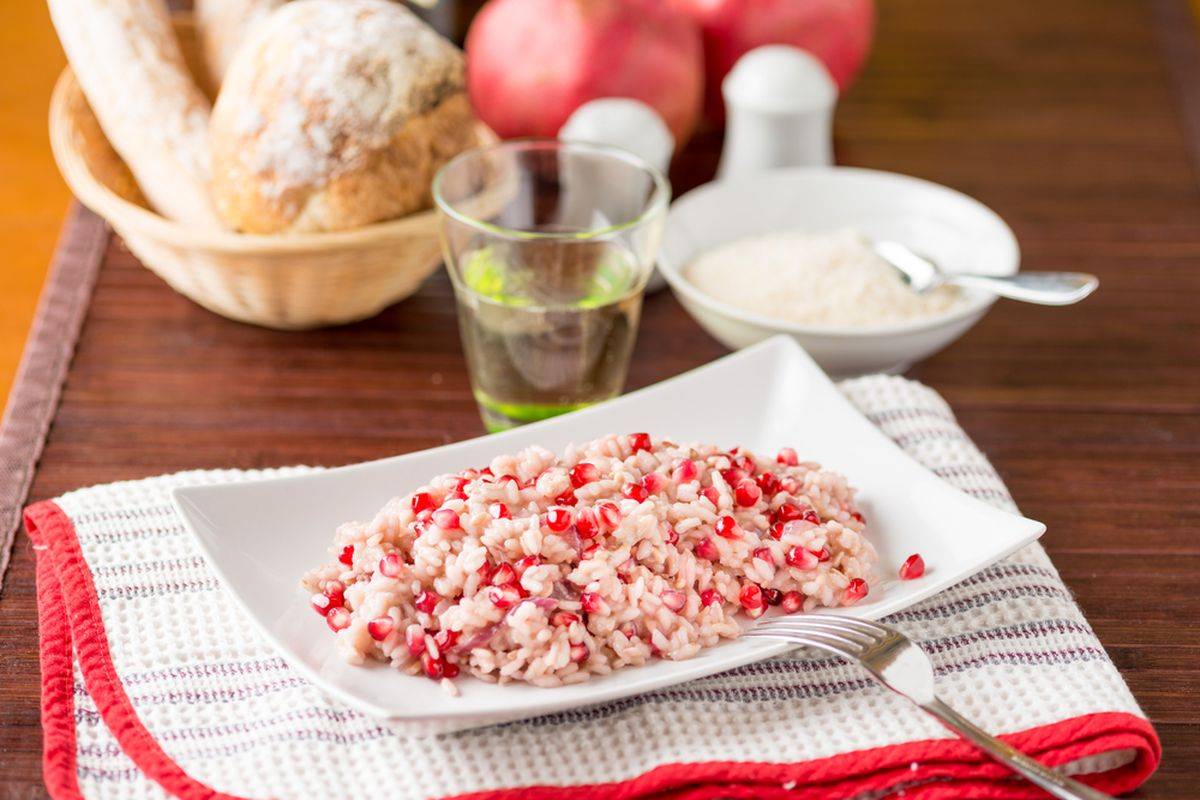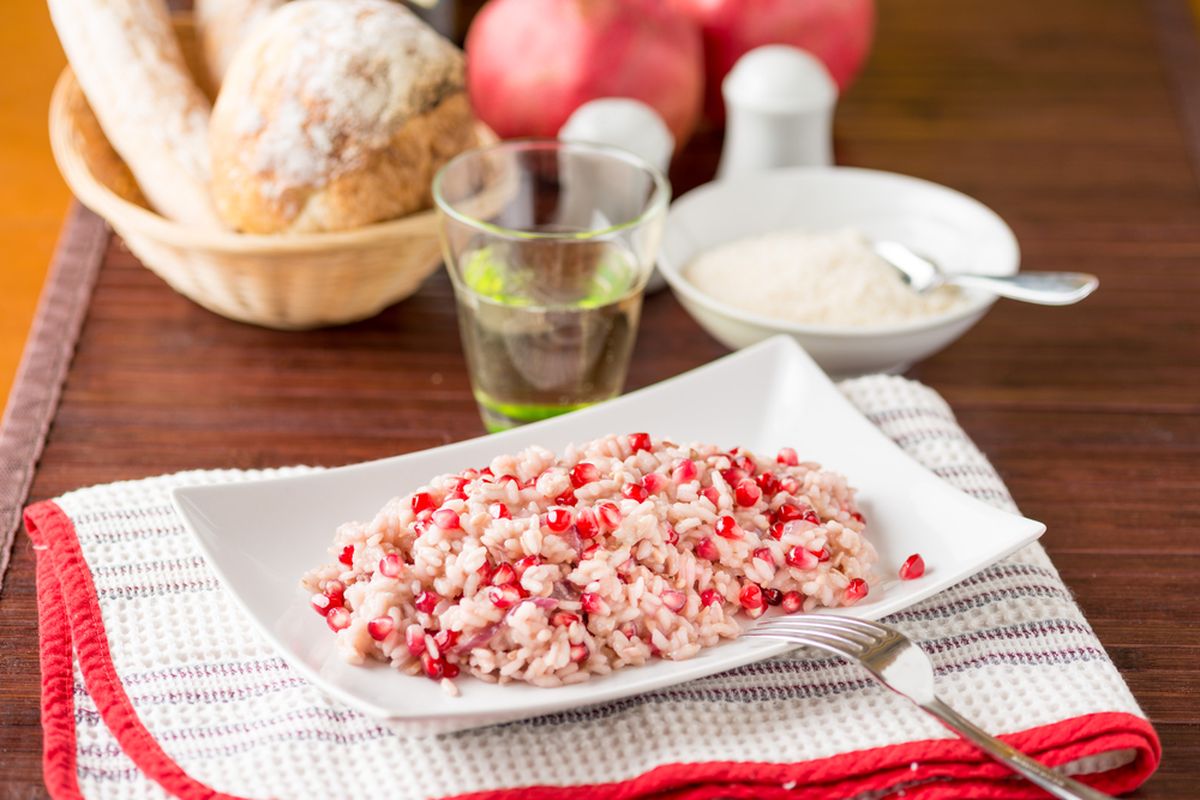 How to make pomegranate risotto
First of all, boil the broth, which must always be hot. Then take a fairly large saucepan with handles and brown the shallot in a knob of butter.
In the meantime, after having peeled the pomegranates and obtained the grains, put them in a mixer ( except for 2-3 spoonfuls which will be used for decoration) and obtain the juice.
Add the rice to the pan, toast it for 2 minutes and blend it with the white wine.
When the alcohol has completely evaporated, add all the pomegranate juice and, once boiling, lower the heat.
When the rice has incorporated almost all the juice, add the boiling stock a little at a time and bring it to the boil.
At the time of creaming, turn off the heat and add a piece of remaining butter and the grated Parmesan and a final handful of pepper.
Serve the risotto hot and decorate with the pomegranate seeds that you have kept aside.
The dish is ready, enjoy your meal !
And if you want to try other first courses with fruit, you absolutely must prepare this magnificent risotto with prickly pears ! It will surprise you!
storage
We recommend consuming pomegranate rice at the moment .
READ ALSO: Risotto with lemon: fresh, tasty and fragrant!
Riproduzione riservata © - WT