Risotto with radicchio and taleggio cheese: the classic recipe for a creamy first course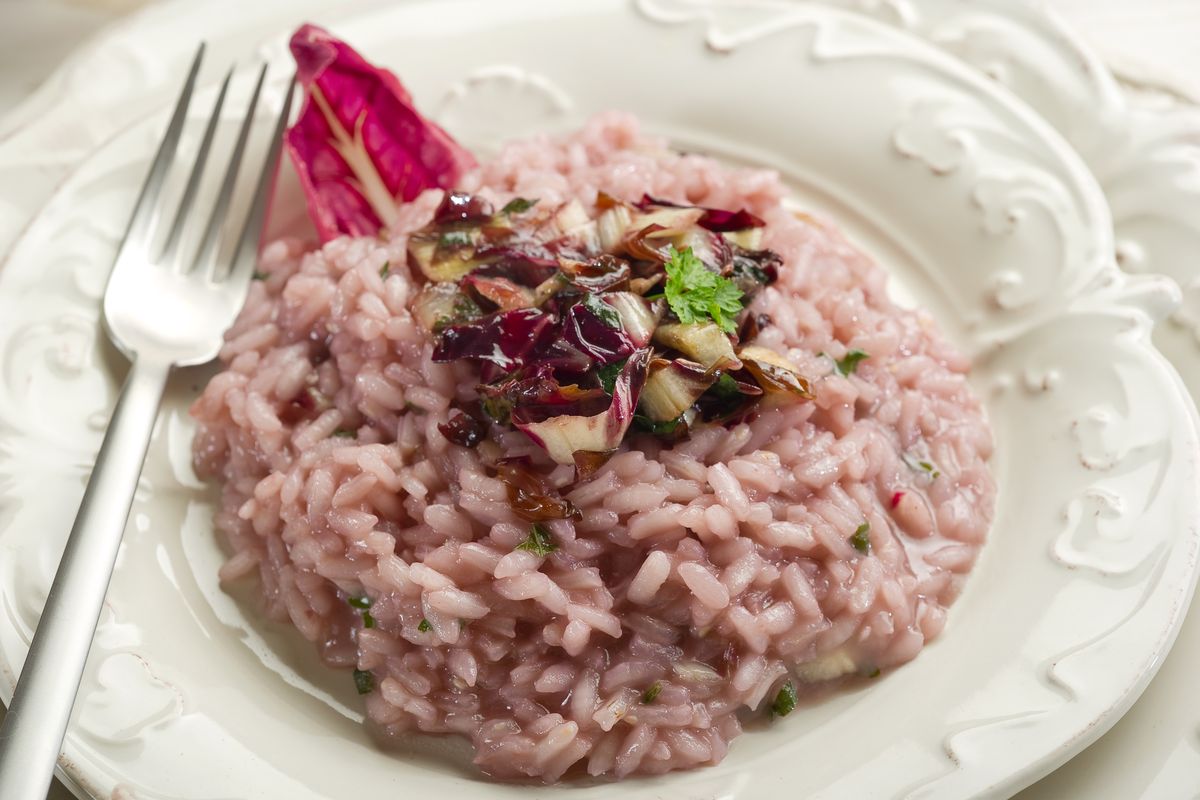 Tasty and simple to prepare: here is the recipe for risotto with radicchio and taleggio, perfect to serve for a family lunch or dinner.
Preparing risotto with radicchio and taleggio is really very simple and if you are a cheese lover you cannot miss this exquisite variant , which will allow you to bring a tasty and creamy first course to the table. In fact, thanks to its taste and texture, taleggio is truly one of radicchio's best companions, which contrasts with its bitter taste, making this first course a real dream !
Let's start immediately to see all the steps!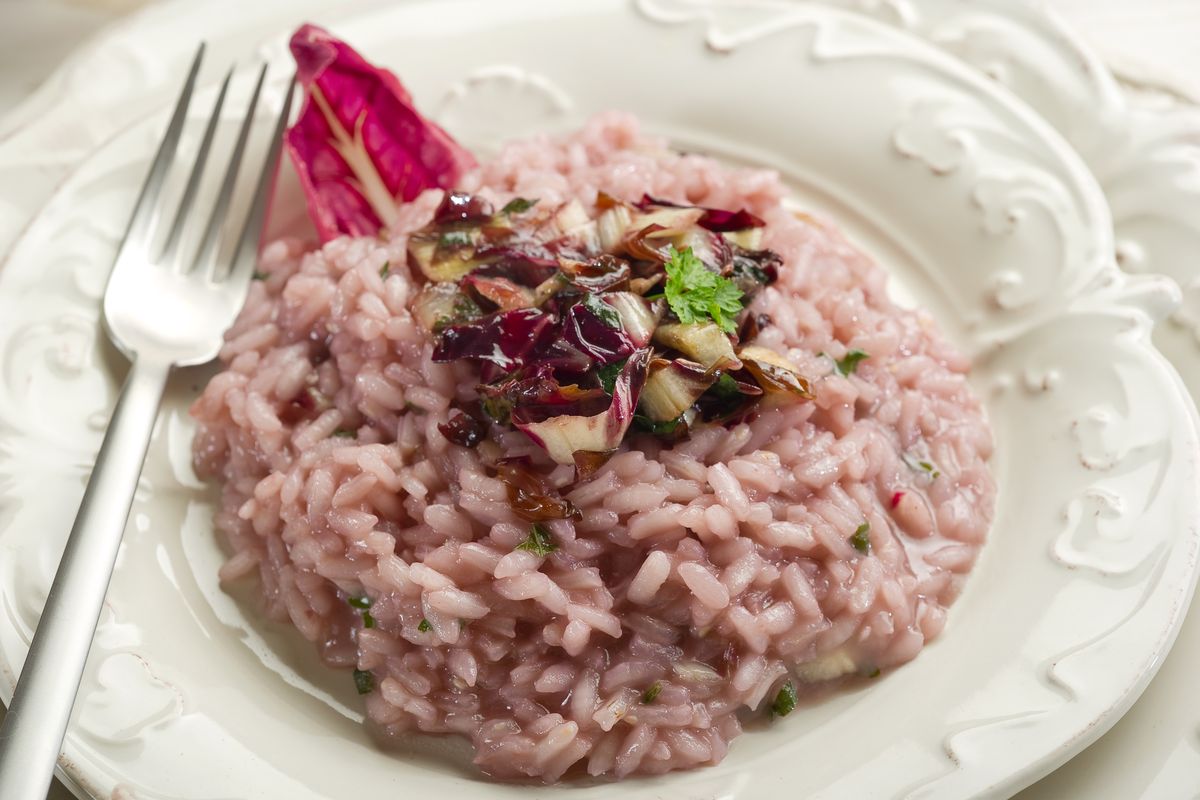 Preparation of red chicory and taleggio risotto
Start preparing the risotto by cutting the radicchio into thin strips and the cheese into cubes.
Take a saucepan and fry the sliced ​​and minced shallot with a drizzle of olive oil. After a few minutes, add the radicchio and let it cook for 5-10 minutes.
Once the vegetables are cooked, add the rice and toast it for a couple of minutes.
Deglaze with the white wine (or red to taste) and let the alcohol evaporate over high heat.
Add a few ladlefuls of boiling broth to cover it, lower the heat and cook the rice, adding more broth if necessary.
Once cooked, turn off the heat, add the diced taleggio cheese and a few spoonfuls of grated cheese to taste.
Mix well and let it rest for two minutes .
Serve the Treviso radicchio risotto, seasoning with salt and pepper. Enjoy your meal!
Risotto with Treviso-style radicchio: tips for preparing it
Making a good risotto is the art of a few, and there are some little tricks to not get the dish wrong and make it to perfection.
– First of all, for this particular risotto, we advise you to pay close attention during the creaming phase: the taleggio, in fact, given its consistency, will tend to dry out the rice, so a good method is to leave it for a while wetter so you keep the wave well and don't get too dry.
– As for the radicchio, however, try to eliminate the white and hard part, which would leave an unpleasant bitter taste in the mouth.
– As for the crunchiness , it all depends on the moment in which you insert it in cooking : if you put it in immediately it will soften, if instead you put it halfway through cooking or towards the end, you will have a more crunchy radicchio.
– As a last tip, if you want to create a delicious dish , you can try adding a few slices of crispy speck at the end: a touch of class for a fabulous risotto!
Also find out how nice it is to vary: here are the best recipes for risotto with radicchio for you, to never get bored !
Riproduzione riservata © - WT