Risotto with turnip greens, an excellent first course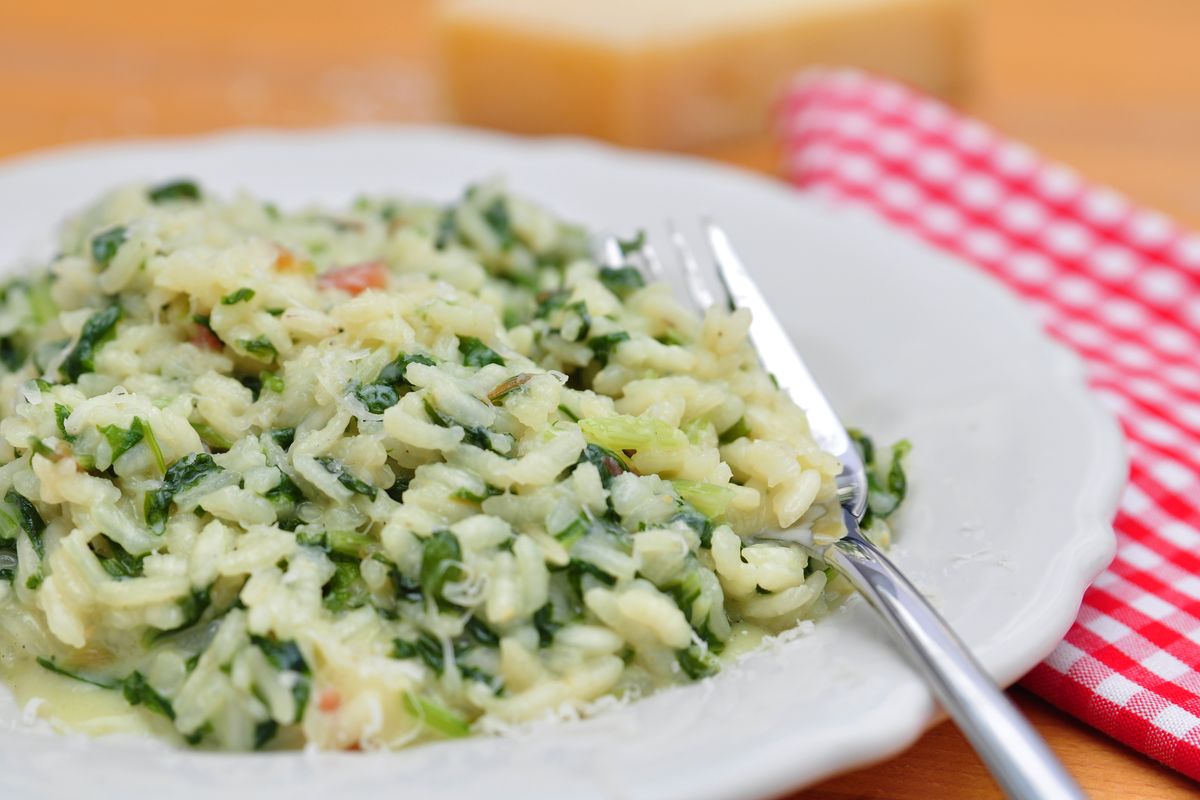 How to prepare a vegetarian first course to serve for lunch or dinner? Here is the recipe for risotto with turnip tops!
Today we will see how to prepare a first course with a particular and genuine taste: risotto with turnip tops, perfect for a family lunch or dinner. Are you curious to try some variations ? I suggest you try the risotto with turnip greens and sausage or the risotto with turnip greens and mushrooms, both delicious. All you need to do is add 150 gr of sausage or mushrooms, and the recipe is the same!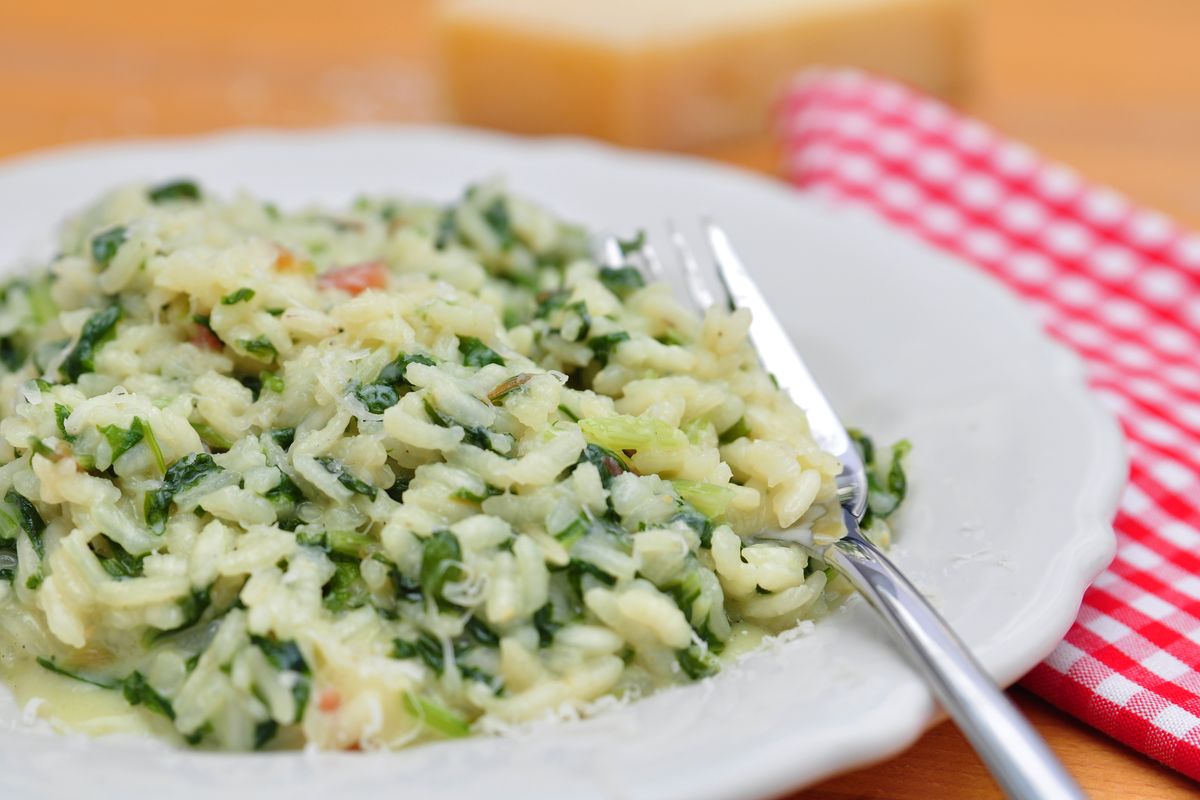 Preparation of risotto with turnip tops
To prepare the risotto with turnip tops, start by cleaning the turnip tops: remove the most damaged leaves and the toughest stems. Remove the buds and rinse them with the rest of the leaves under running water.
Continue by peeling the onion and slicing it thinly .
Take a saucepan, pour a drizzle of oil on the bottom and add the sliced ​​onion. Place on the fire and brown the onion over low heat.
When the onion is golden brown, add the rice and toast it, stirring regularly with a wooden spoon, pour in the white wine and let the alcohol evaporate before adding the boiling vegetable stock.
Continue cooking the rice, adding the broth if necessary and in another pot, blanch the turnip tops for 2-3 minutes in very hot, lightly salted water.
Drain the tops and pass them with a vegetable mill in order to obtain a homogeneous mixture.
A few minutes after the rice is cooked, add the turnip greens, add salt if necessary and when cooked, turn off the heat. Add the butter and Parmesan, mix and let it thicken for a couple of minutes before serving, enjoy your meal!
If you like turnip tops you can't not try the savory pie with tops !
storage
We recommend consuming the first one at the moment, otherwise you can keep the risotto for a maximum of 1 day in the fridge , well covered in transparent film.
Riproduzione riservata © - WT