Risotto with vegetables and turmeric: the recipe for a creamy first course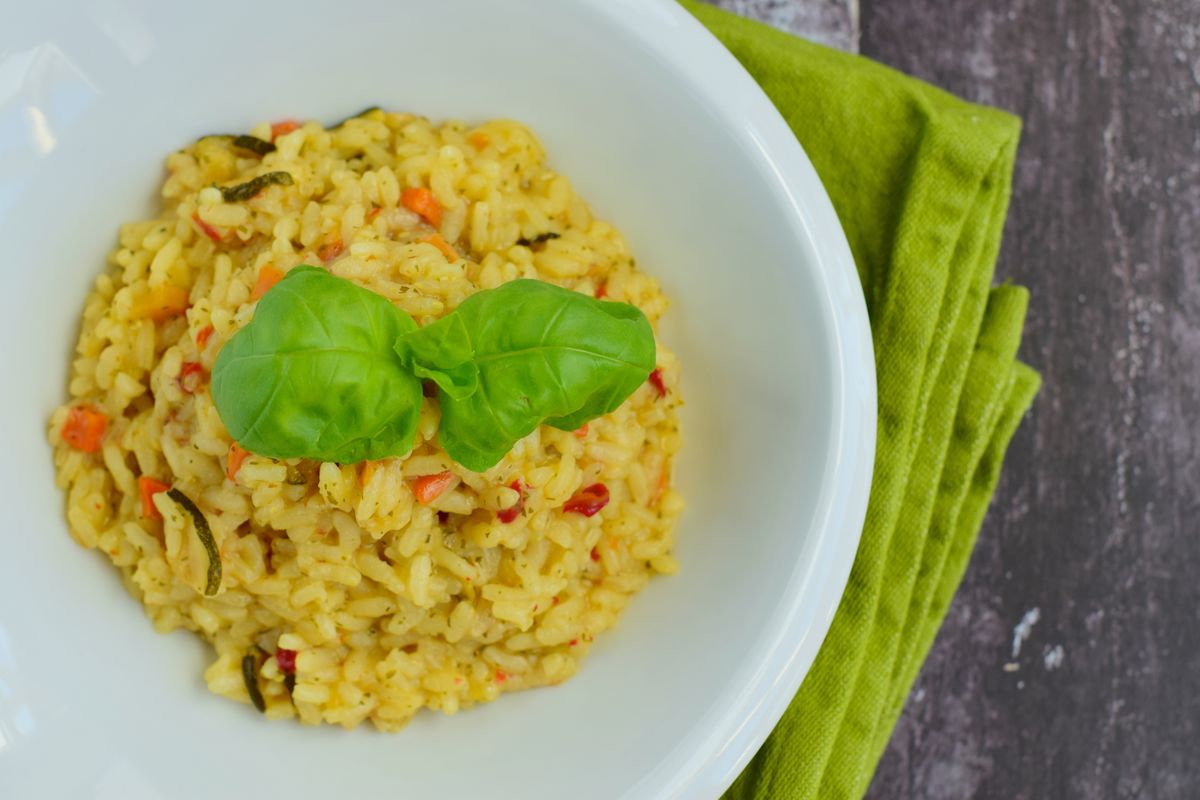 In this risotto with vegetables and turmeric, a tasty and nutritious dish, turmeric enhances the flavor of garden produce.
The risotto with vegetables and turmeric is creamy and velvety. It has the fresh, clean flavor of vegetables, and the taste and savory of turmeric. Serve it wavy, don't let it dry too much . Eventually, you can add one or two spoonfuls of hot vegetable broth even just before serving.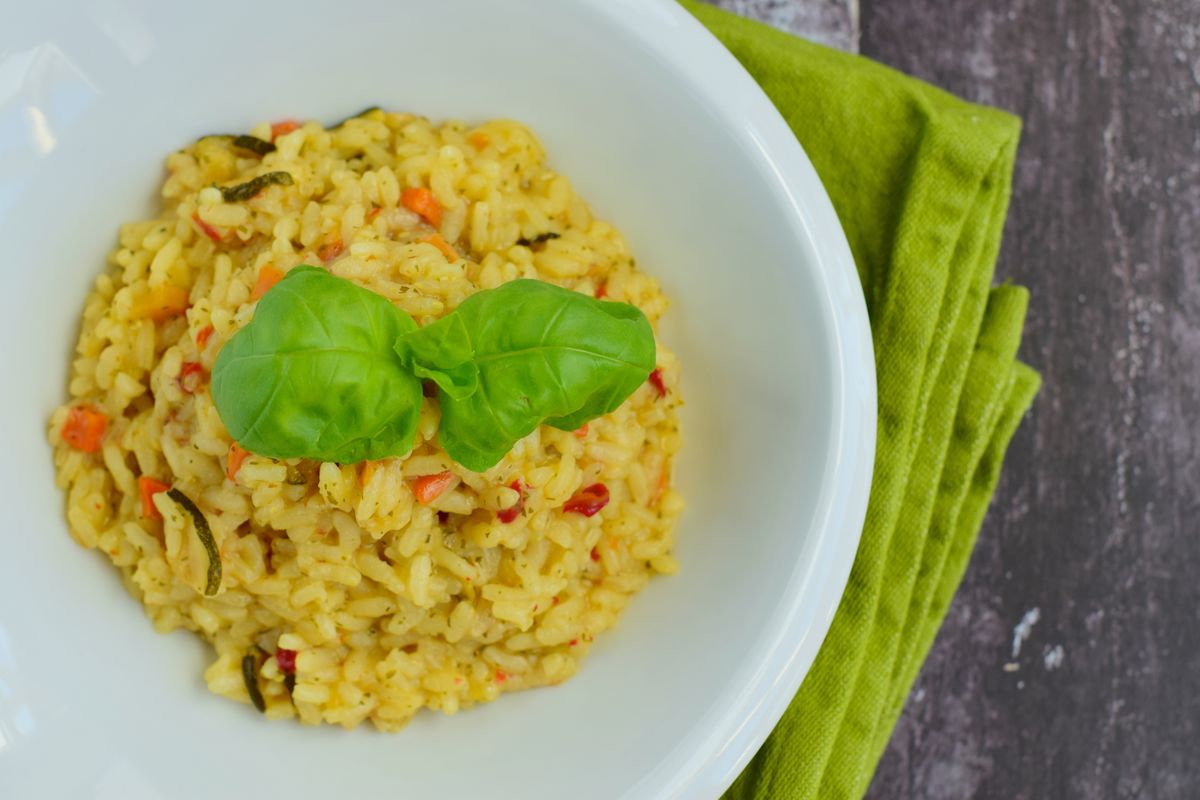 Preparation of risotto with vegetables and turmeric
Pour the broth into a pot and bring it to a boil, then lower the heat so that it continues to a very light simmer.
Meanwhile, prepare the vegetables . Peel the carrots and cut them into small pieces. Wash the courgettes, remove the apical parts and cut them into julienne strips. Peel the onion and chop it finely.
Pass the ricotta through a sieve and set aside.
Pour the oil into a pan or saucepan. Add the onion and place it on a low heat , cook for two minutes.
Add carrots and courgettes and fry for another three minutes .
Pour the rice and toast it for a minute. Deglaze with the wine and let it evaporate, 1-2 minutes should be enough .
Add two ladles of hot broth, and turn by lowering the heat. Keep adding broth every time the previous one has been absorbed. The rice should take a total of 15 to 18 minutes to cook.
When there are five minutes left to cook, add the turmeric , you must do it at the same time as you add the broth. Stir well and season with salt and pepper.
When there is one minute left , add the ricotta and raise the heat so that the heat returns immediately, if necessary add more broth.
Turn off the heat and let it cool for a minute. Add the Parmesan and stir quickly to allow the rice to air out and stir. Serve on plates.
If you adore these pasta dishes you have to try all our best risotto recipes .
storage
We recommend consuming your risotto at the moment , we do not recommend freezing it in the freezer.
Riproduzione riservata © - WT