Rocket salad, chickpeas and pears: a side dish that becomes a single dish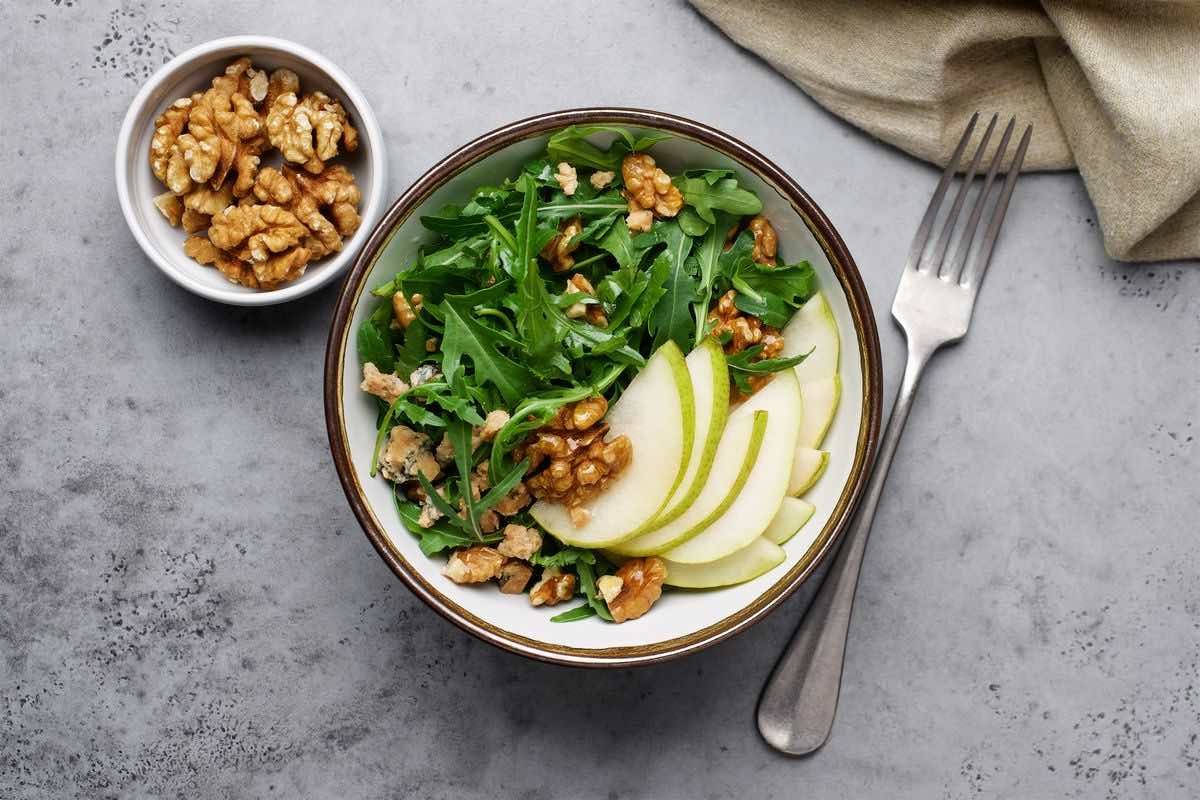 With the first hot dishes the desire to eat salads grows: indulge yourself with combinations like this between chickpeas and pears.
Rocket, chickpeas and pears are a delicious combination that with the complement of feta makes this salad also a light lunch or an appetizer. Pears are certainly not spring, but they are one of those fruits that can be found all year round and as a whole it is certainly fresh and very suitable for the period. If you don't buy organic fruit, but even if you actually buy it, when you think about eating the peel, wash it with baking soda and then rinse it well. It won't be proof of anything but it sure helps. Now let's find out how to make the pear, rocket and chickpea salad.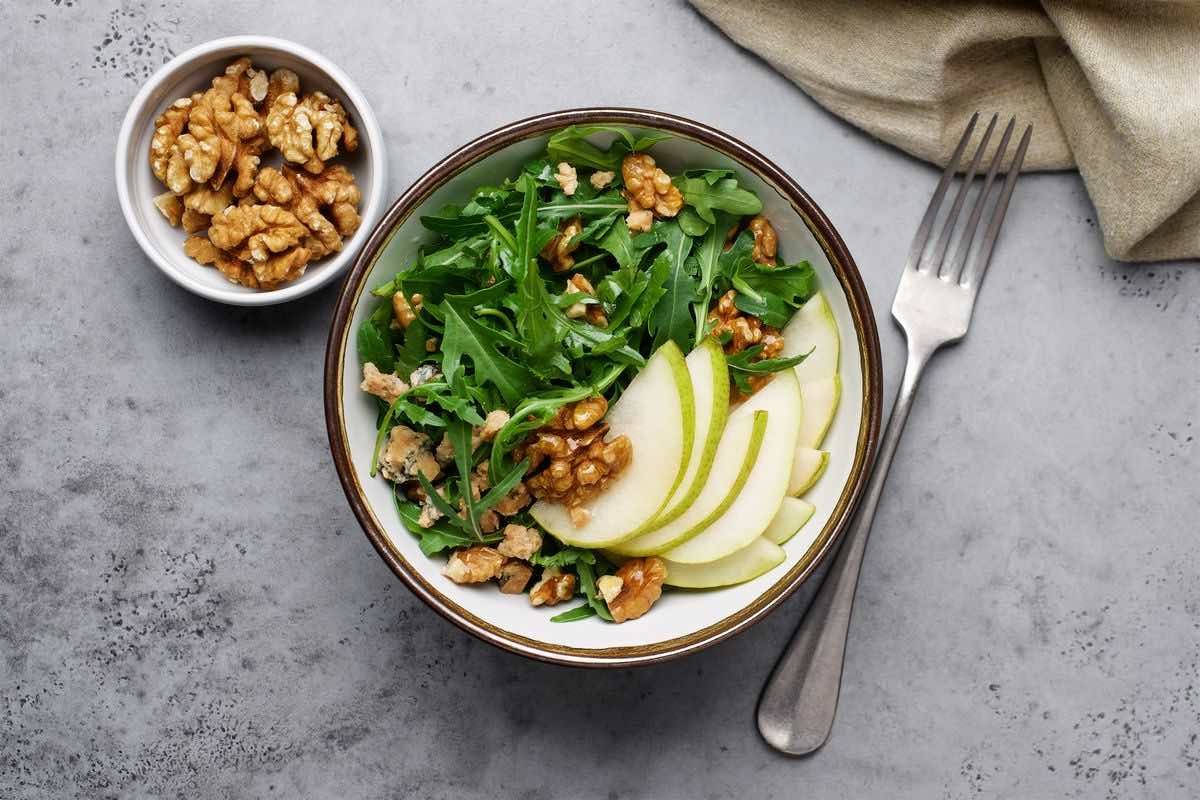 Preparation of chickpea, rocket and pear salad
Cut the pear into thin slices, leaving the peel and then first wash it very well and dry it, and add it to the rucola , washed and dried, and the well-drained and rinsed chickpeas.
Peel the spring onion, slice it thinly and add it to the salad together with the previously toasted pine nuts in a non-stick pan without adding seasonings (do it over a very low heat and keep moving them because they burn easily).
Thoroughly mix all the ingredients of the dressing. An idea may be to put them in a glass jar with a lid and beat it until an emulsion is obtained. A tip: you can prepare it first, in order to let it rest, before using it on the salad.
Season your salad with the dressing and if you want to enrich the recipe sprinkle your salad with crumbled feta , to give it that extra touch. If, on the other hand, you love walnuts , you can crumble those when the recipe is finished.
storage
It is advisable to consume this salad immediately, however if not seasoned it can be kept in the refrigerator for a maximum of one day, in an airtight container.
READ ALSO: Make way for a very simple summer recipe: the melon and rocket salad!
Riproduzione riservata © - WT