Roman-style rice stuffed tomatoes with potatoes, the perfect recipe always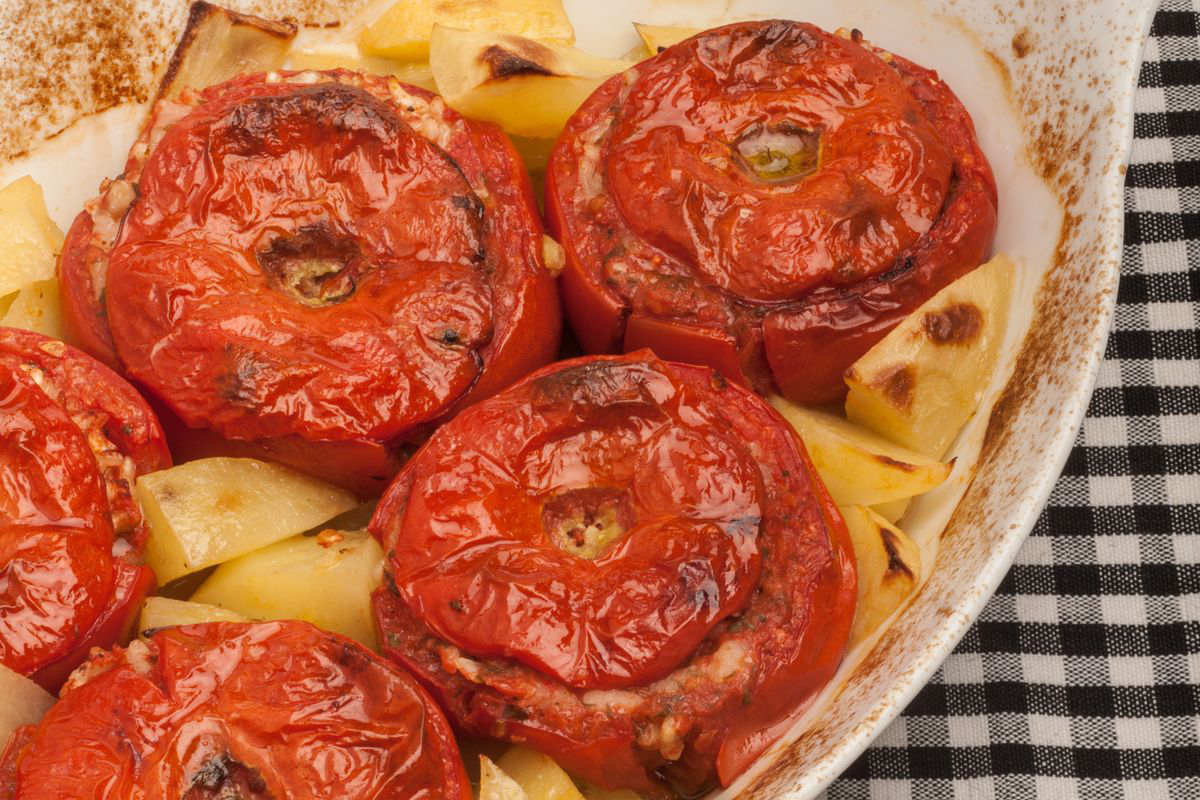 Tomatoes with rice and potatoes are a typical dish of Roman gastronomy. Let's find out how they are prepared with raw rice.
Capitoline cuisine never ceases to amaze us and today, thanks to stuffed tomatoes with rice and potatoes, we will take a trip to our capital savoring a rustic but delicious dish . The beauty of this recipe is that instead of preparing the usual tomatoes stuffed with rice , cooking it first and then stuffing everything as is usual with stuffed vegetables, in this quick and easy first course the rice must be put raw .
That's right, you got it right. And a spoonful for each tomato will be enough to have them full, tasty and delicious, especially during the hot season. Omnipresent in Rome's rotisseries , baked tomatoes with rice served with potatoes must be tried. Their simple preparation will amaze you, guaranteed!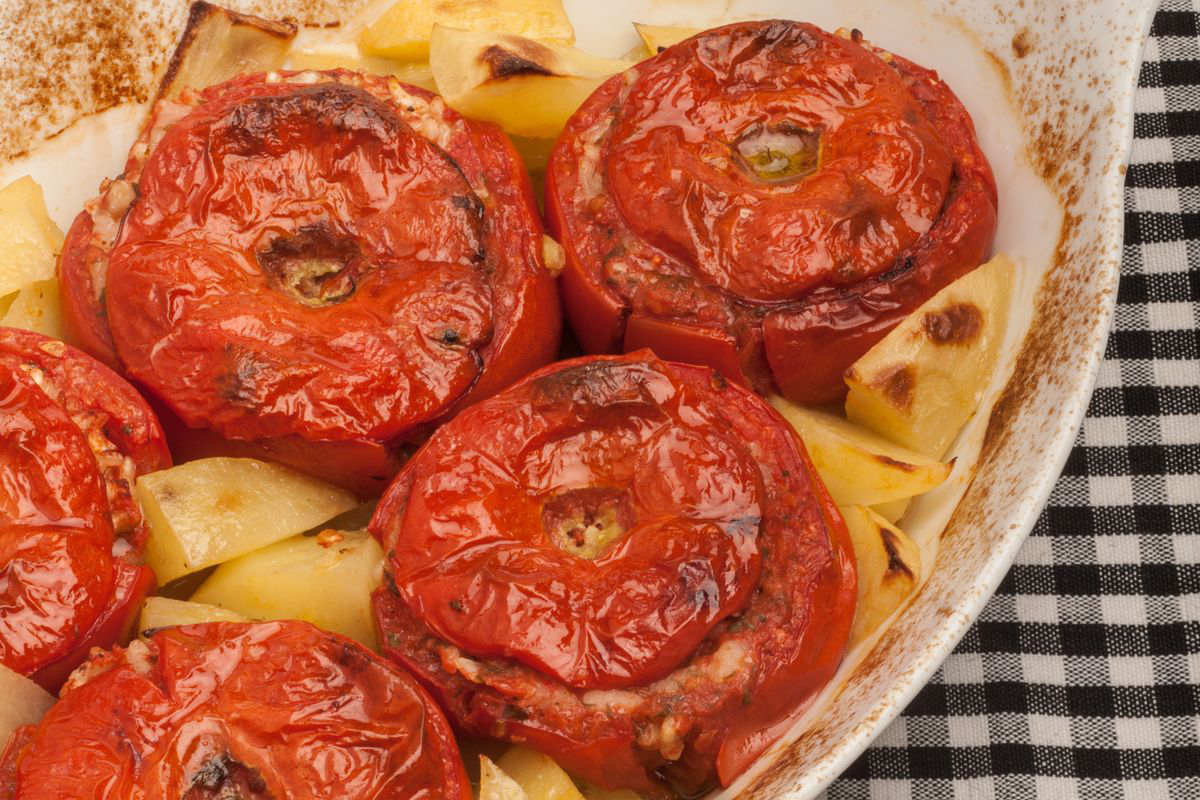 How to prepare the recipe for tomatoes with rice and potatoes
First, wash the tomatoes thoroughly under running water. Then remove the cap by cutting it with a knife and keep it aside. With the help of a digger or a spoon , remove all the internal pulp of the tomato and transfer it to a bowl.
If you like, you can chop the pulp with a knife or blend it with an immersion blender. Add a pinch of salt, a pinch of pepper and some minced mint with your hands. If you don't find this aromatic herb typical of Roman cuisine, you can use basil or dried oregano.
Then add the rice (do not worry if it seems little, it will grow during cooking), mix and cover with a plate. Let it all flavor for 30 minutes.
Meanwhile, peel the potatoes, cut them into wedges and put them in a bowl filled with water for 20 minutes.
Then drain the potatoes, dry them with a cloth and place them on the bottom of a baking dish lined with parchment paper . Season them with a drizzle of oil, salt and pepper.
Fill the tomatoes with a spoonful of rice, put the cap back on and as they are ready, place them on the potatoes.
Bake in the oven at 180 ° C for 45 minutes , take them out of the oven and let them cool before serving.
Tomatoes stuffed with rice with baked potatoes are also excellent to serve as a main dish. By their nature they do not include the addition of cheeses, but a little Parmesan will certainly make them tastier. Add it directly to the filling.
storage
Tomatoes with rice can be stored in the refrigerator for 2-3 days. We recommend consuming them at room temperature or heating them slightly in the oven.
Riproduzione riservata © - WT