Round zucchini stuffed with parmesan, onion and olives, a vegetarian-flavored bowler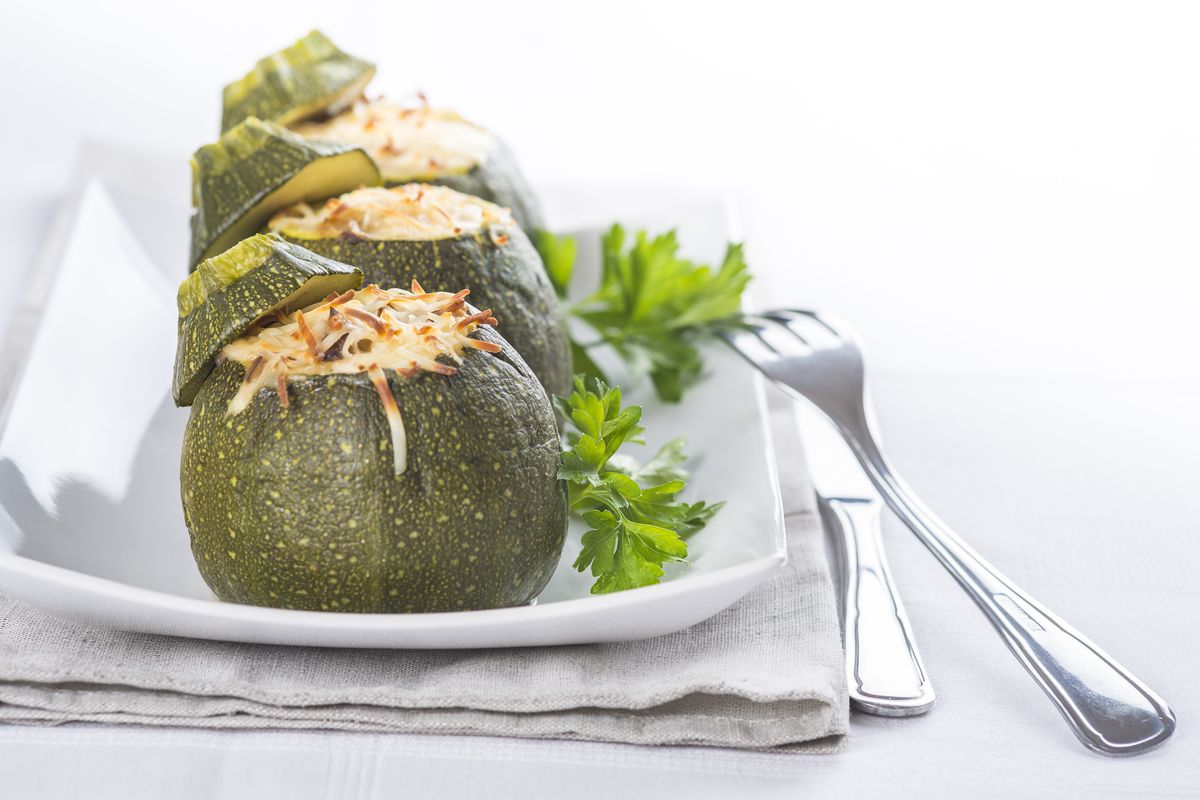 Easy to make, good to eat immediately or to prepare in advance for a meal out of town: round zucchini stuffed with parmesan, onion and olives.
A vegetarian dish, tasty and beautiful to look at, the round zucchini stuffed with parmesan, onion and olives are a simple and versatile preparation to bring to the table as and when you prefer, because they are always tasty.
Choosing small enough and tender courgettes is the most important thing to make this wonderful dish of stuffed round courgettes to perfection.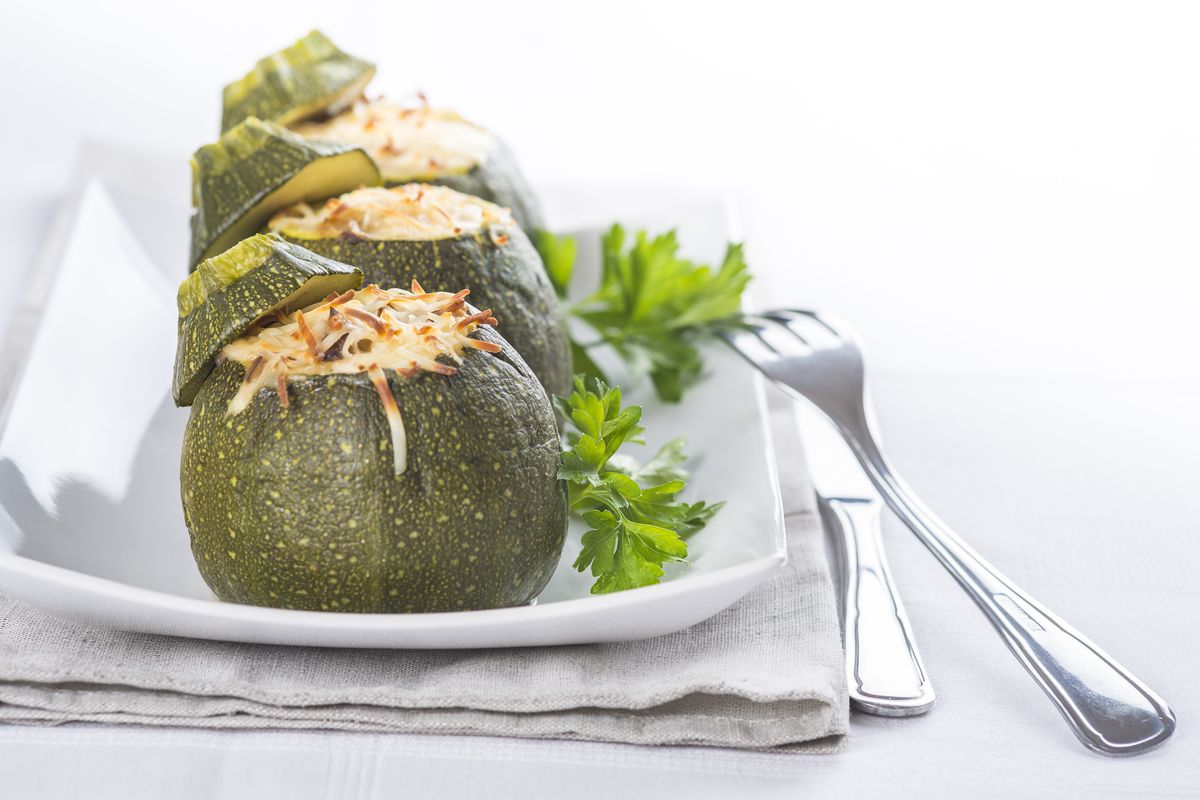 Preparation of round courgettes stuffed with parmesan, onion and olives
Wash the zucchini well, cut the top and keep it as you will use it as a small lid under which there will be the tasty vegetarian filling that will enrich this excellent seasonal vegetable.
Preheat the oven to 180 ° C.
Gently empty each courgette from its pulp, making small glasses that will be filled with the filling that you will prepare by starting to keep the pulp part of the courgettes in a bowl.
Empty all the courgettes , wash and peel the onions, reducing them into very thin pieces and add them to the courgette pulp.
Remove the pits from the olives and cut them coarsely with the knife , then add them to the bowl.
Wash the mint under running water, dry it and put it in the bowl with the freshly grated Parmigiano Reggiano, black pepper, a pinch of salt, nutmeg and, finally, extra virgin olive oil. Mix all the filling well.
Now proceed by filling each round zucchini and then arrange them all on a baking sheet lined with parchment paper, adding the top first cut. The courgette lid will help keep the right humidity inside the vegetable while also giving it a very nice aesthetic touch.
After 25 minutes you will see the zucchini soften and brown, turn off the oven and take out these fantastic round zucchini stuffed with parmesan, onion and olives.
If you like these vegetables, you cannot fail to try our guide of recipes with zucchini, easy and tasty .
storage
We recommend keeping this vegetarian dish with zucchini for a maximum of 1-2 days in the fridge, inside a container with a special lid. We do not recommend freezing in the freezer.
Riproduzione riservata © - WT