Rustic peasant soup with pumpkin and beans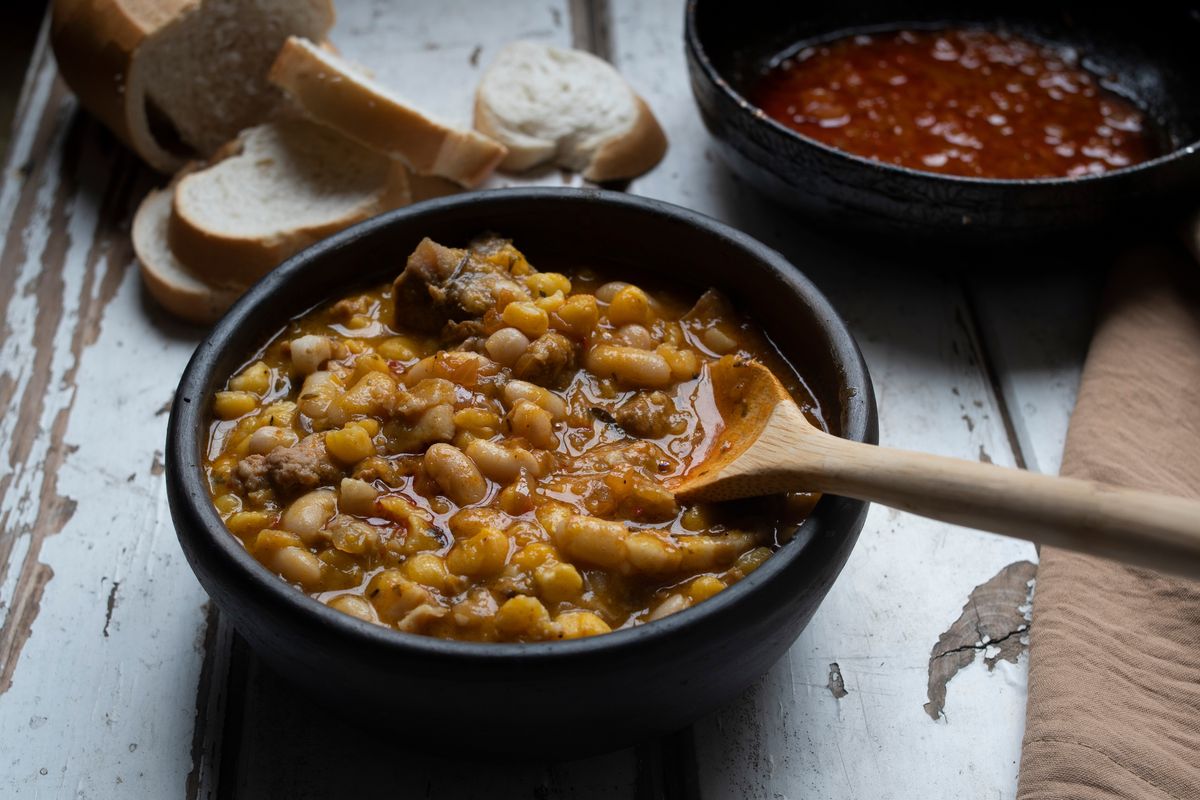 Pumpkin and bean soup, a healthy and tasty first course, to be prepared with tasty and seasonal ingredients. Perfect with crispy croutons!
The soup with pumpkin and cannellini beans is a genuine and healthy first course, perfect for filling up on nutrients and taste! This soup is a real comfort food, with its enveloping aroma it will conquer the whole family. If you want to make your first course even tastier I suggest you try the pumpkin bean and sausage soup, just add a sausage knot together with the pumpkin and proceed in the same way as indicated in the following recipe!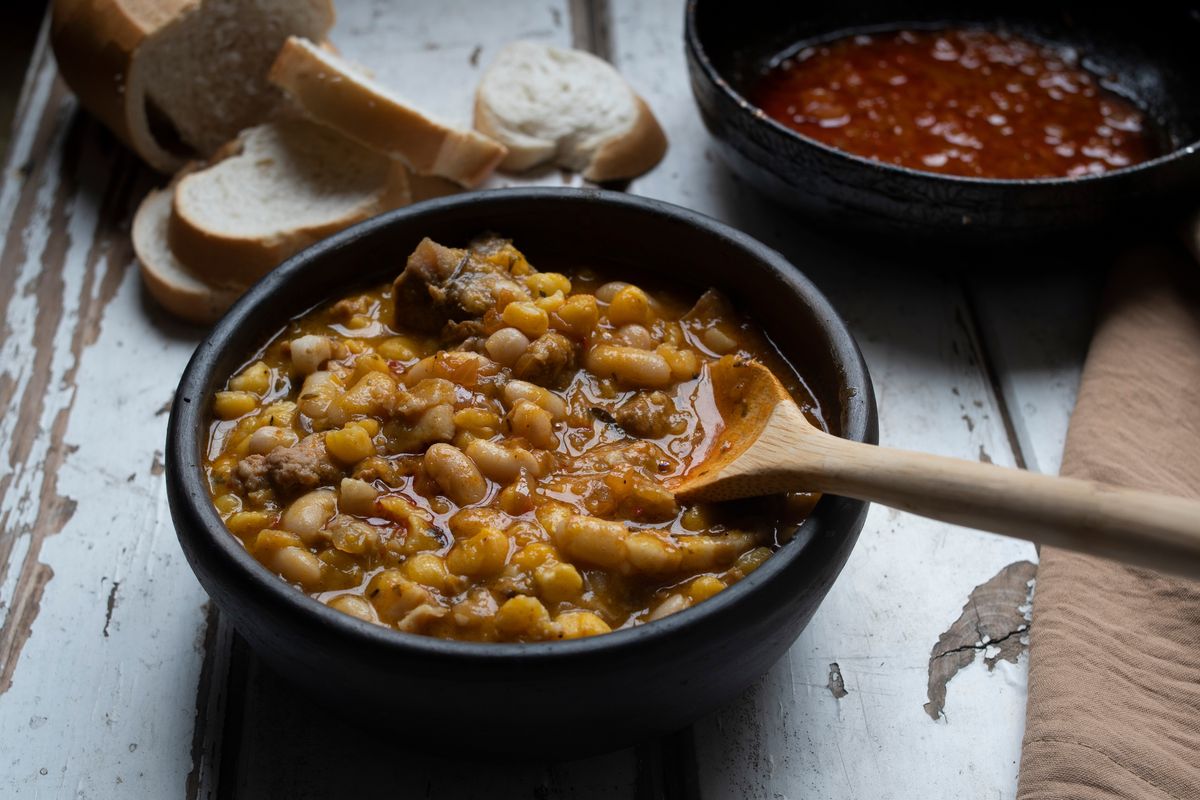 Preparation of the bean and pumpkin soup
Let's see first how the pumpkin is cooked: remove the peel, remove the seeds and internal filaments then cut it into cubes.
Cover the bottom of the saucepan with a drizzle of olive oil, add the finely chopped onion and chilli . Place on the stove and fry for a couple of minutes.
Add the pumpkin, mix and cover with the lid. Cook the pumpkin over medium heat for about ten minutes then add a glass of hot water or vegetable broth, the tomato paste and season with salt.
Cook for another 5 minutes then add the already cooked and drained cannellini beans.
Stir, add the washed and chopped parsley and cook for another 8-10 minutes or just enough for the liquid to dry. Serve your soup hot and… enjoy your meal!
If you love pumpkin and hot dishes, then you cannot fail to try the recipe for velvety .
storage
We recommend keeping this sort of pumpkin and bean soup in the fridge for a maximum of 2-3 days , inside a container with a special lid. We do not recommend freezing in the freezer.
read also: How to store food: not just fridge and freezer
Riproduzione riservata © - WT