Salad of raw cabbage, capers and toasted pine nuts: fresh and very fast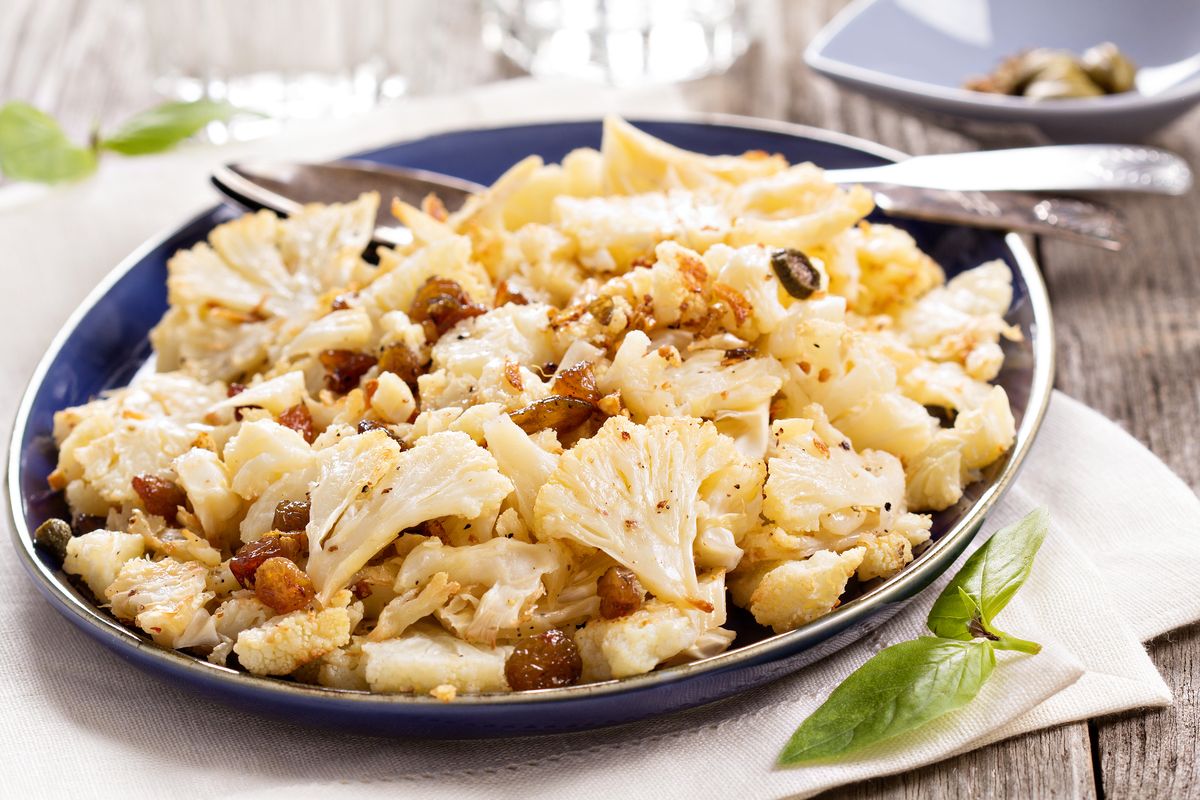 The salad of raw cabbage, capers and toasted pine nuts is a delicious dish, quick to make and suitable for vegans
Beautiful to look at, healthy and tasty, the raw cabbage salad with capers and toasted pine nuts is a way to enjoy whole cabbage, as it does not include the cooking phase during which some nutritional characteristics would be lost . In fact, cauliflower is a vegetable rich in fiber, mineral salts and vitamins, and prepared in this way you can fully benefit from its qualities, including the antioxidant one which would be lost with cooking.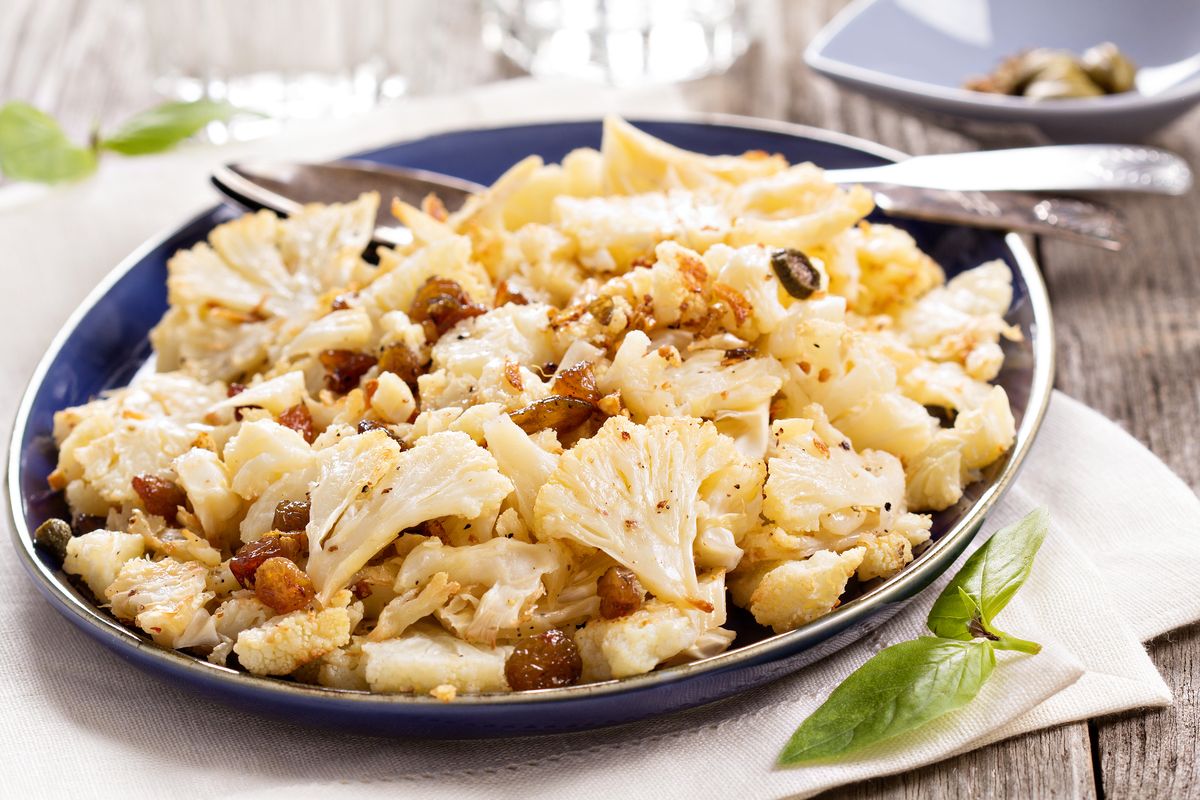 Preparation of salad of raw cabbage, capers and toasted pine nuts
Start by washing the cauliflower, cut off the tops by removing all the hard part of the stems and then cut them into thin slices.
Separately, prepare the sauce starting with washing the capers to remove the salt . You can do this operation directly under running water or by leaving the capers to soak in water for a few minutes and then squeeze them well to remove the water.
Toast the pine nuts in a very hot non-stick saucepan and let them cool.
If you like, you can soak the raisins for about 5-10 minutes , which will then be squeezed well before being used in the dish.
Transfer the raw cabbage into a large bowl and dress it with the oil, capers and raisins. Mix well, add a pinch of salt and pepper if necessary.
Add the toasted pine nuts, mix again and serve.
storage
We recommend keeping this salad for a maximum of 1-2 days in the fridge , well covered in transparent film or in a special container with a lid. We do not recommend freezing in the freezer.
Riproduzione riservata © - WT