Salad with chickpeas and feta: how delicious!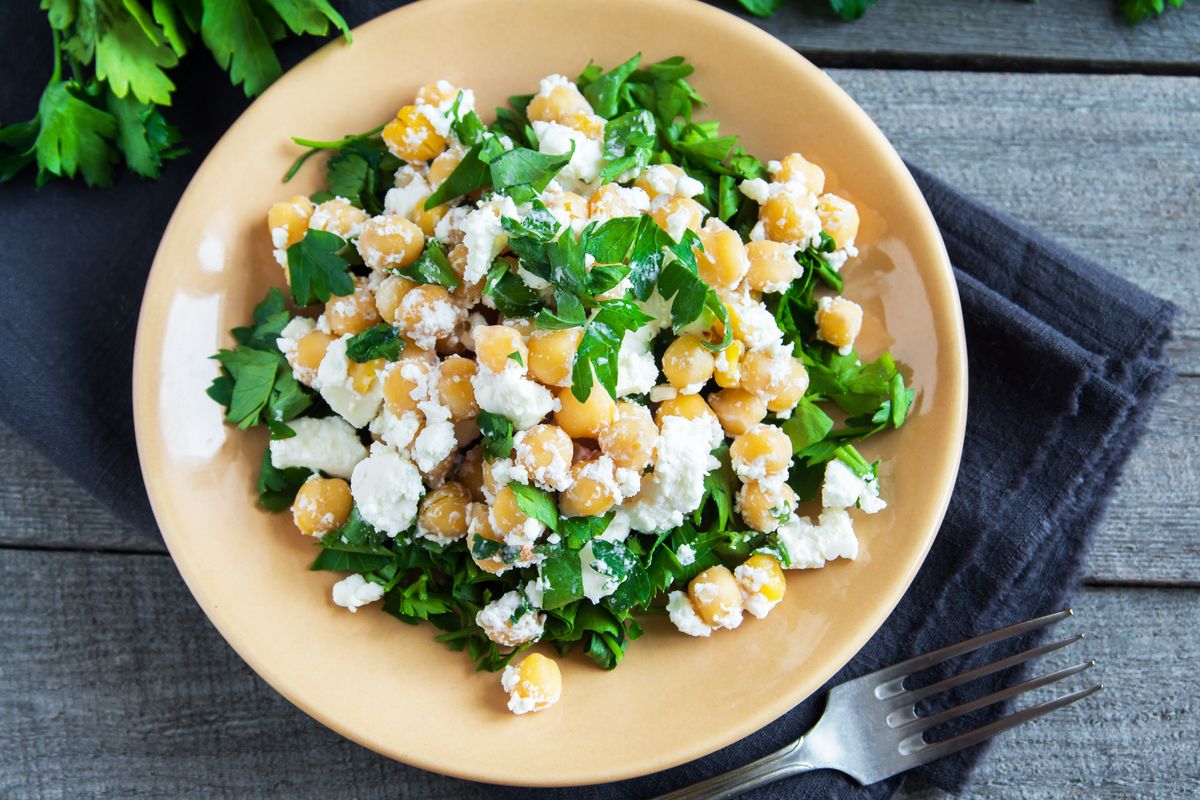 Chickpea and feta salad with rocket is a tasty and alternative side dish to the classic big salads. Here's the recipe!
Chickpea and feta salad is a nutritious, tasty and very tasty dish. This sort of Greek salad with chickpeas can be served as a side dish or as a single dish to prepare in advance for lunch at the office in order to have an alternative to the classic sandwiches.
The feta, with its savory taste, goes well with the more delicate taste of the chickpeas and finally the rocket completes the dish .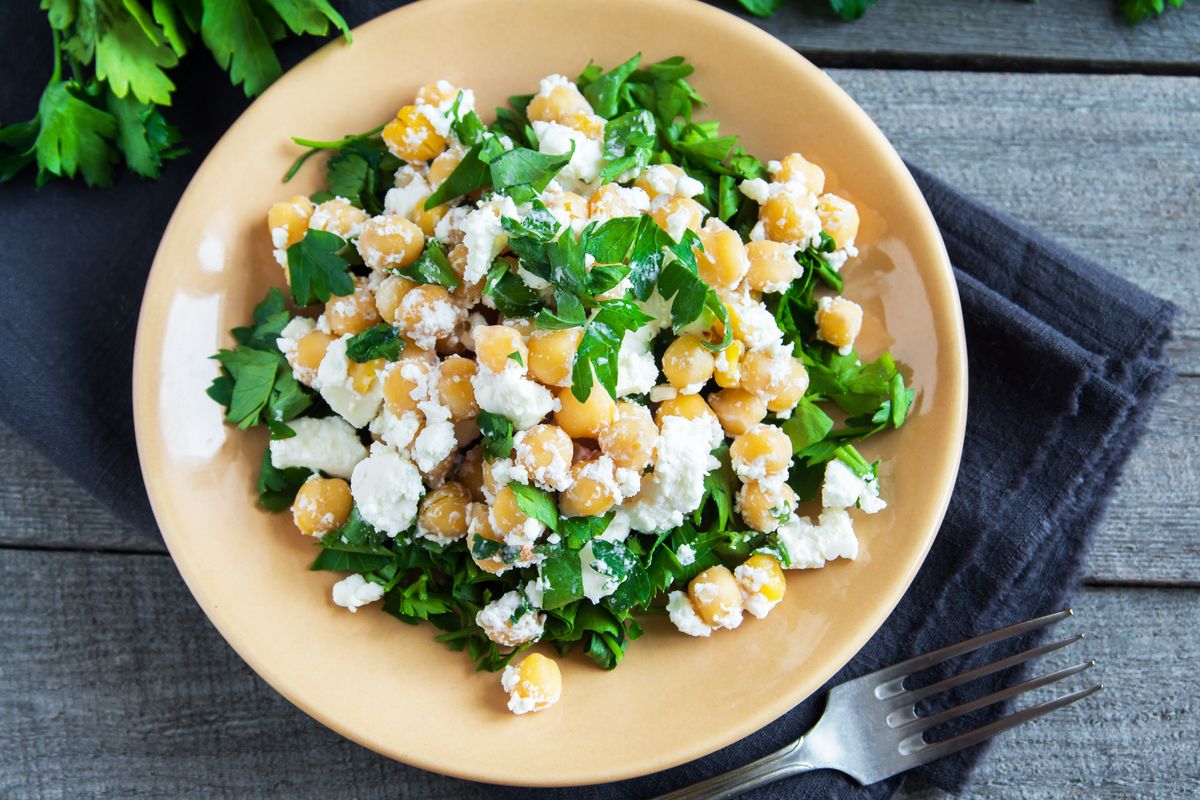 Preparation of chickpea salad with rocket and feta cheese
Put the chickpeas to soak in a bowl of water and leave to rest for 12 hours or for the time indicated on the package .
After the soaking time, drain the chickpeas, rinse them well and cook them in boiling salted water for about 45 minutes from the moment they come to the boil. When cooked, drain the chickpeas and leave to cool.
Rinse the rocket and dry it by passing it through a suitable salad spinner, then dry the feta with a sheet of kitchen paper and crumble it in a salad bowl . Add the now cold chickpeas and rocket.
Season to taste with olive oil, salt and pepper before serving.
To make the salad even tastier you can also add some toasted bread cubes or other vegetables such as carrots, courgettes or grilled aubergines.
If you prefer, you can prepare chickpea balls .
storage
The salad prepared following this recipe can be stored in the refrigerator in an airtight container for 1-2 days. We do not recommend freezing.
Riproduzione riservata © - WT