Salad with fruit? Try ours with oranges and apples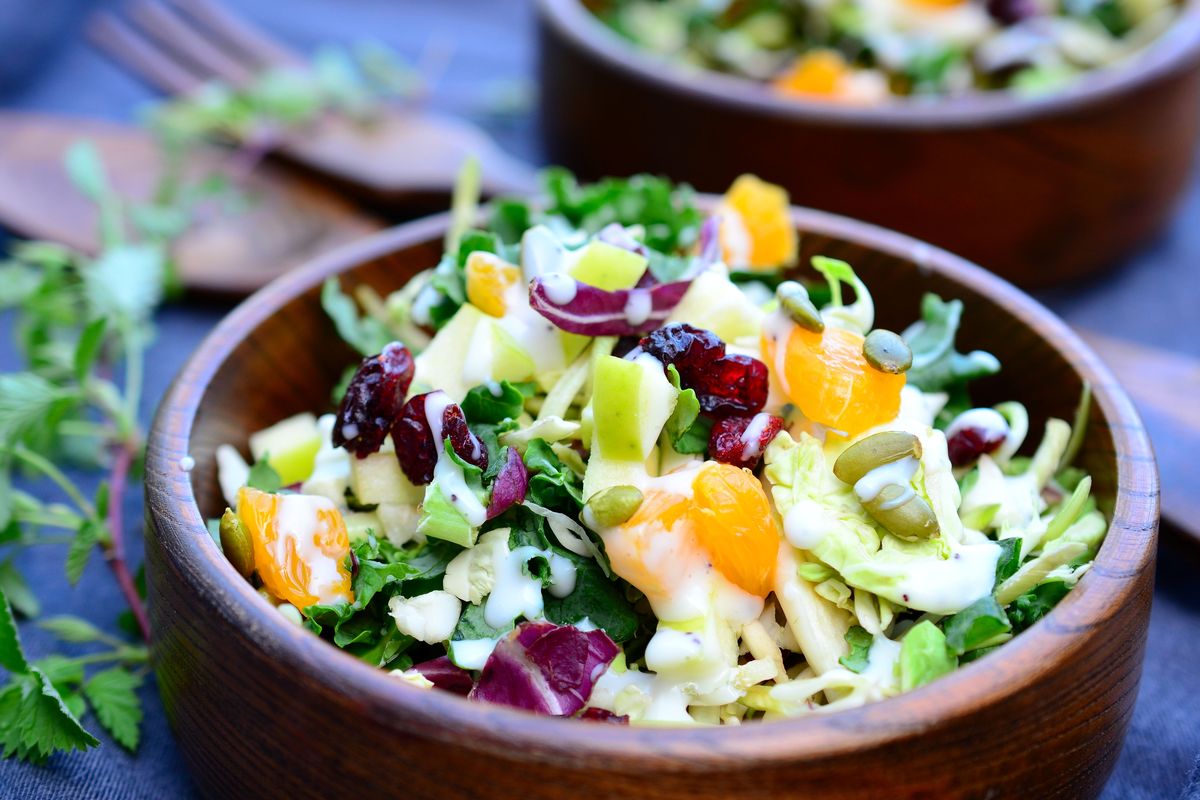 Easy to customize, the orange and apple salad is the perfect side dish for special occasions. This is how the fruit salad is prepared.
The custom of adding fruit to salads is quite recent, except for some traditional recipes. The result, however, is truly appreciable and allows you to bring to the table a tasty but at the same time simple and light side dish. This is the case of the orange and apple salad which, in its "basic" version, includes very few ingredients.
However, since it is a salad, no one forbids you to enrich and personalize it by adding seeds and dried fruit or a protein source such as salmon for example. In short, if you are looking for a rich salad to bring to the table on special occasions, this is the recipe for you.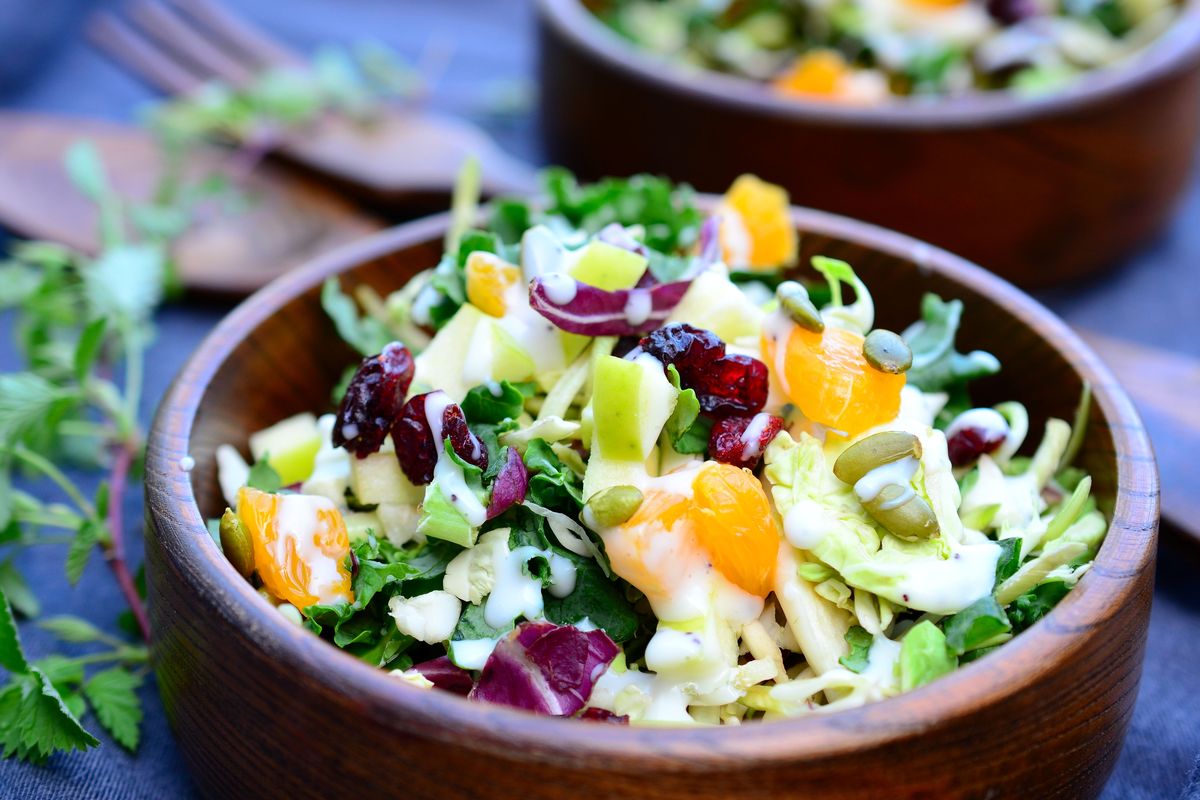 How to prepare the orange and apple salad
First wash the salad well first with water, then with water and baking soda and finally again with water. Pass it in the special centrifuge to remove all the excess water then spread it out on a clean cloth.
Break it up with your hands and then transfer it to a salad bowl and dedicate yourself to the other ingredients.
Peel the orange by removing all the white parts and filaments then cut it into slices.
Also peel the apple, remove the core and cut it into 8 slices and then reduce them into chunks.
Add the fruit to the salad, distributing it on the surface without mixing: it will be much more beautiful to see.
Just before bringing it to the table, complete with the dressing: first the salt and then a round of quality extra virgin olive oil. If you like, you can also add a few drops of balsamic vinegar .
The most popular variant is the one that recalls the classic orange and fennel salad . To prepare it, simply clean a fennel by removing the tips and the hard central core and then slicing it very thinly with a mandolin. Add it to the other ingredients and the salad with fennel, oranges and apples is ready to be served.
storage
Like all salad recipes, this too should be enjoyed as soon as it is made . You can at most keep it for a few hours well covered with plastic wrap in the refrigerator and dress it just before bringing it to the table.
Riproduzione riservata © - WT