Salmon, avocado and lime tartare: a dish for raw fish lovers!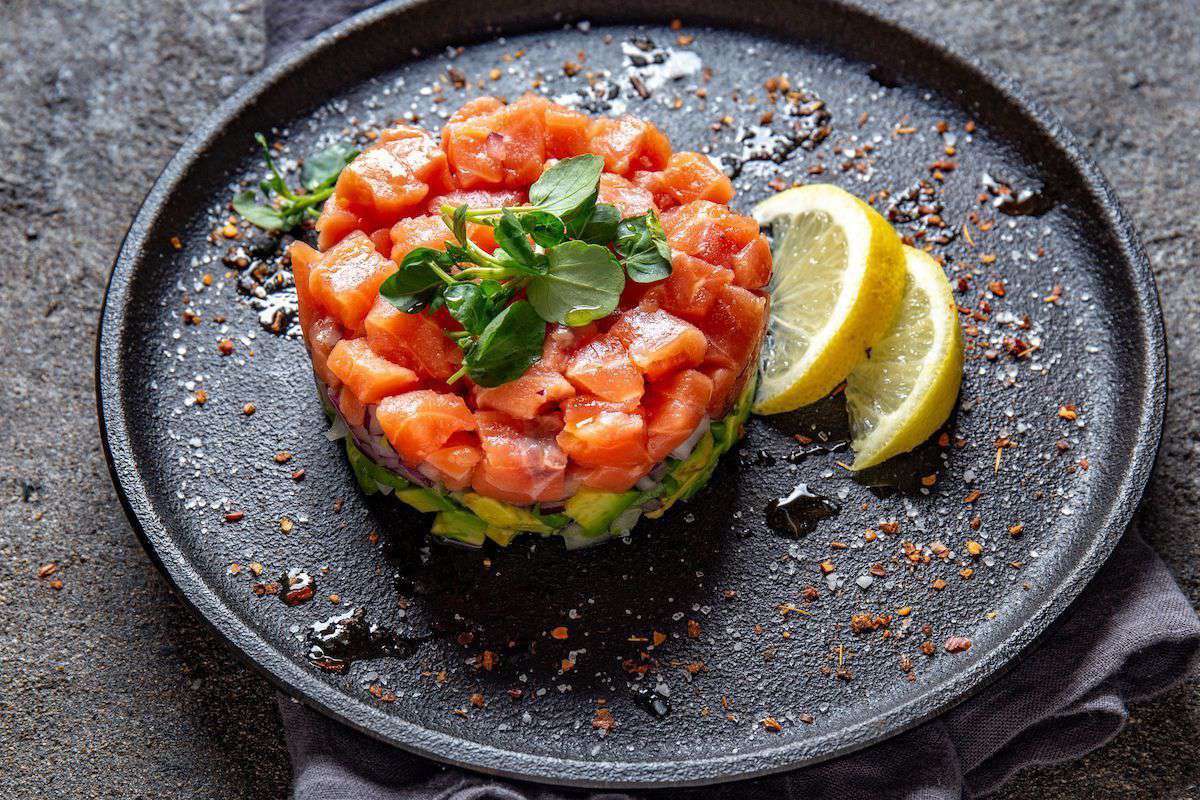 Salmon and avocado tartare: ingredients and recipe to prepare a delicate but at the same time tasty second course and perfect for those who love fish!
An elegant, refined and rather simple second course to make: it is the salmon and avocado tartare. Preparing a salmon tartare or any other raw fish is really simple. However, the important thing is to treat the fish and the ingredients that accompany it correctly. To prevent dangerous bacteria such as anisakis from forming, it is essential to chill or freeze the fish for a period ranging from 48 to 96 hours.
To season raw fish it is preferable to opt for a marinade based on lemon, lime or other acidic foods. However, remember not to marinate the fish for too long to prevent the fish from changing color and "cooking" by remaining in contact with acidic elements for too long.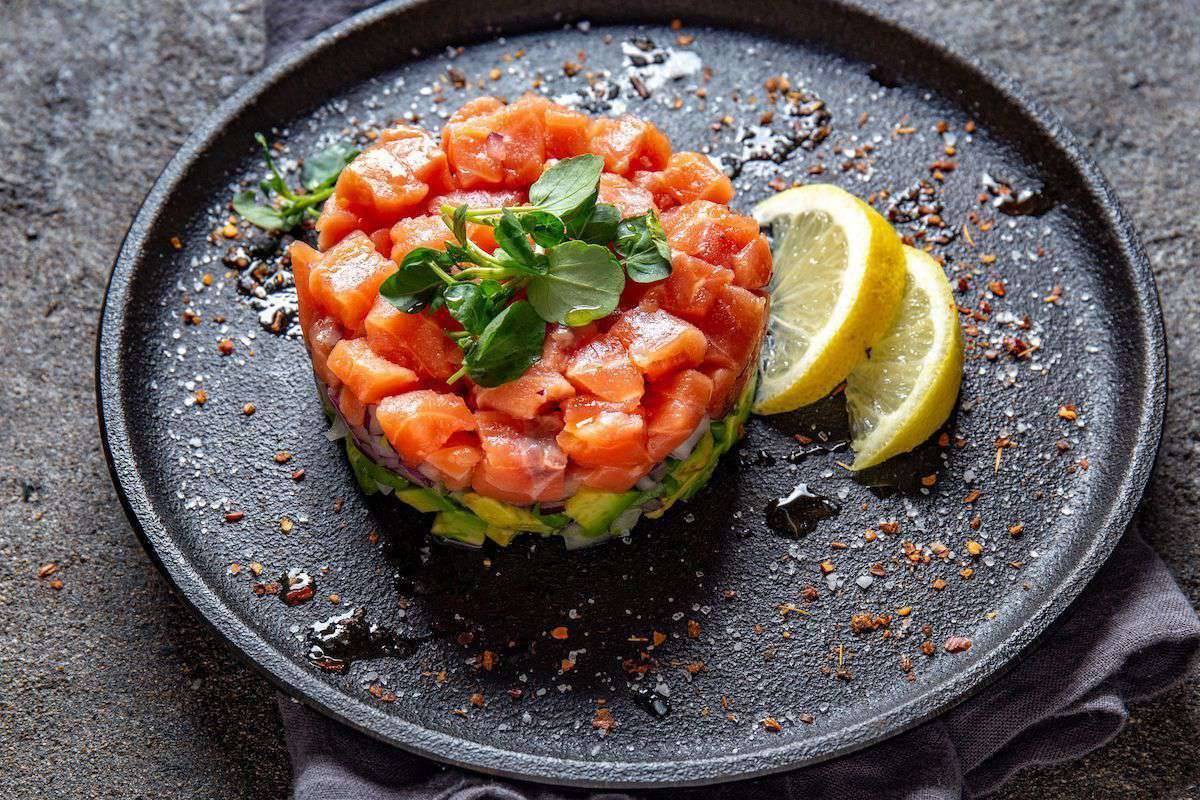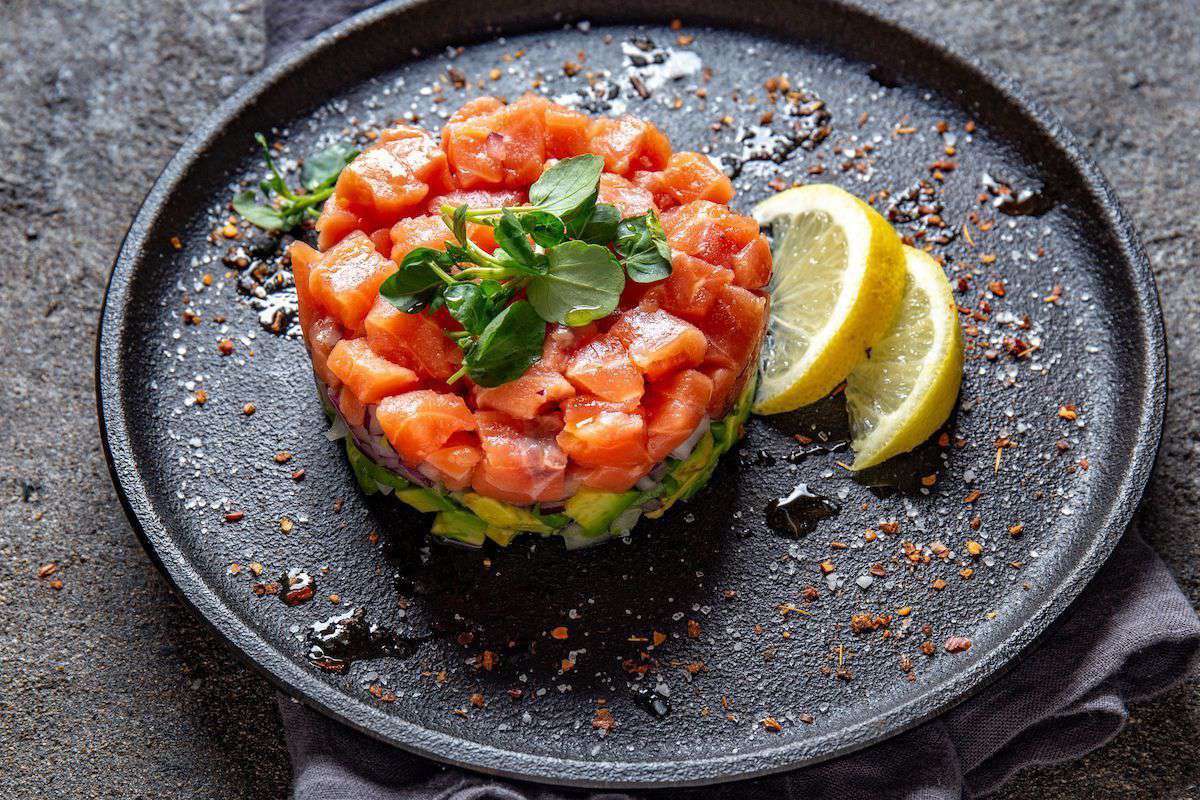 How to make salmon and avocado tartare
First of all where to proceed with the treatment of the fish : clean the fillets well by removing any bones still present then place them on a chopping board lined with baking paper and put it in the freezer for 96 hours at -18°C (the alternative is to put it in a blast chiller for 48 hours). After this time remove the salmon from the freezer and cut it into cubes then put the fish in a bowl, cover with transparent film and put in the fridge .
Then peel the avocado, cut it in half, remove the large central stone and cut the pulp into cubes. In a small bowl, prepare an emulsion based on olive oil, lime juice, apple cider vinegar, salt and pepper. Add some sesame seeds. Mix well.
At this point add the salmon to the marinade and mix well. Compose your tartare with the help of a pastry cutter, placing the avocado on the bottom and on top of the fish, decorate as desired and serve immediately. Enjoy your meal!
If you liked this recipe, you can't miss all our fish appetizers and many ideas for a romantic dinner !
storage
Salmon tartare is a very delicate dish: we advise you to consume it immediately after preparation.
If you liked the recipe for salmon tartare, avocado and lime, discover the video of the preparation.

Riproduzione riservata © - WT