Salty Danube with vegetables, perfect for vegetarians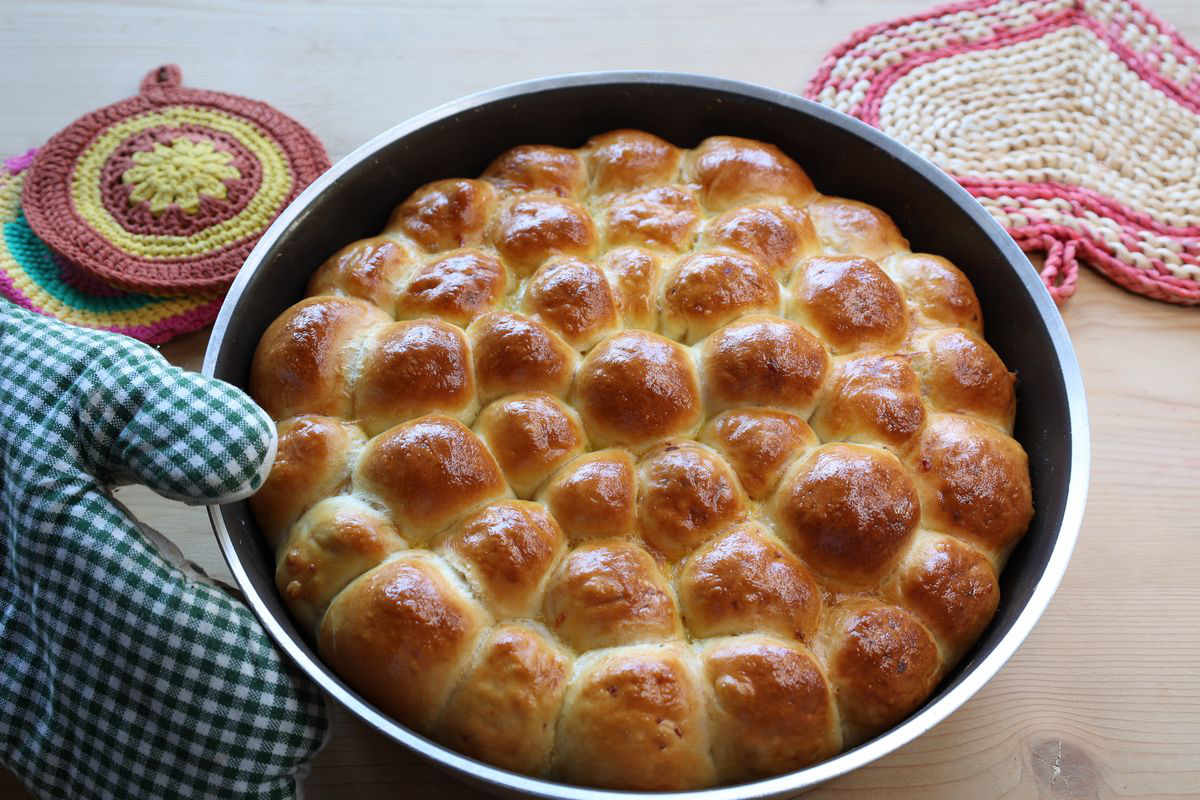 The vegetarian danube is a variant of the salty danube rich in vegetables but at the same time stringy due to the cheese.
The danube is a preparation based on balls of leavened dough stuffed and cooked in a pan, one next to the other. The result is a scenographic recipe , perfect for informal occasions with guests or friends because everyone can take their own morsel of stuffed bread. What many don't think about, however, is that vegetarian danube can also be prepared, a vegetable-based variant perfect for all those who follow this diet or simply want to try something different.
However, the danube with vegetables can be prepared in many ways : vegetables cooked in a pan to taste, ricotta and spinach, or enrich everything with mozzarella or other stringy cheeses. In short, even in this case the only limit is your imagination. We thought we'd prepare it with pan-fried vegetables and scamorza but we'll also leave you with some different, equally delicious ideas.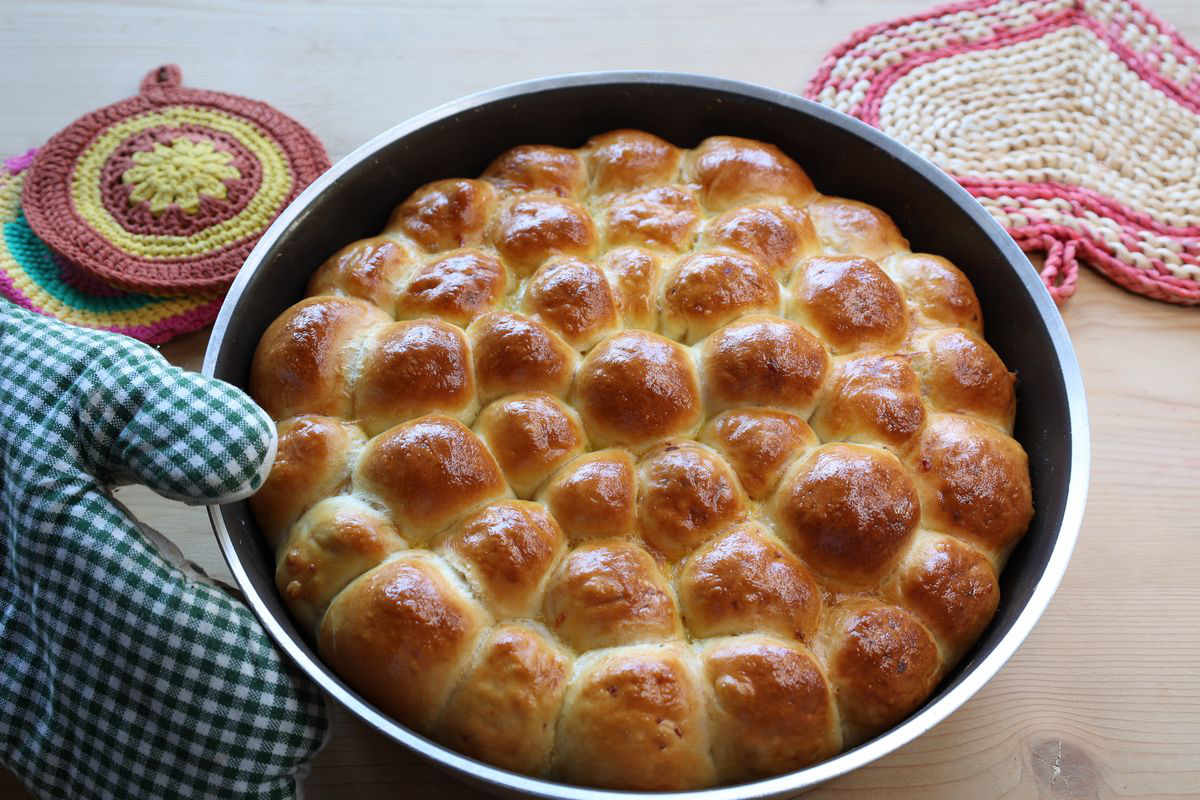 How to prepare the vegetarian danube recipe
First, prepare the yeast . Dissolve the yeast in 50 ml of water and 50 ml of milk taken from the total, then add 100 g of flour, mixing quickly with a spoon. Cover with cling film and leave to rise for an hour.
Then add the remaining flour, sugar, water and milk and start kneading, preferably with a planetary mixer fitted with a spiral hook.
Once a homogeneous mixture is obtained, add the salt and, always with the machine running, also the oil, slowly. In a short time you will get a glossy and elastic dough. Put it to rise covered in the oven off with the light on for 4 hours.
In the meantime, dedicate yourself to the vegetables . Clean them and cut them into half-centimetre pieces. Then cook them in a pan with a drizzle of oil, the peeled garlic clove and a pinch of salt until they are tender, then perfume with the basil broken up with your hands.
Once cold, add the cheese cut into half-centimetre cubes and set aside.
Divide the dough into portions of 40 g each , roll them out with a small rolling pin and fill them with the vegetable and cheese mixture. Close well and as they are ready, place them in a 26 cm diameter pan lined with parchment paper, spacing them about 1 cm apart.
Cover and leave to rise again in the oven off with the light on for a couple of hours.
Then brush the Danube with a little milk and cook at 180°C for 30 minutes. Let it cool down before serving it.
As mentioned, there are many ways to prepare salted danube. The most classic version is with ham and cheese , but you can also use pan-sautéed spinach (200 g) together with 250 g of ricotta, diced mozzarella for pizza enriched with pesto, or make a pizzaiola version with a filling of tomato and mozzarella.
storage
The vegetarian danube can be kept for a couple of days under a confectioner's hood.
Riproduzione riservata © - WT