Sandwiches cooked in an air fryer: simple to prepare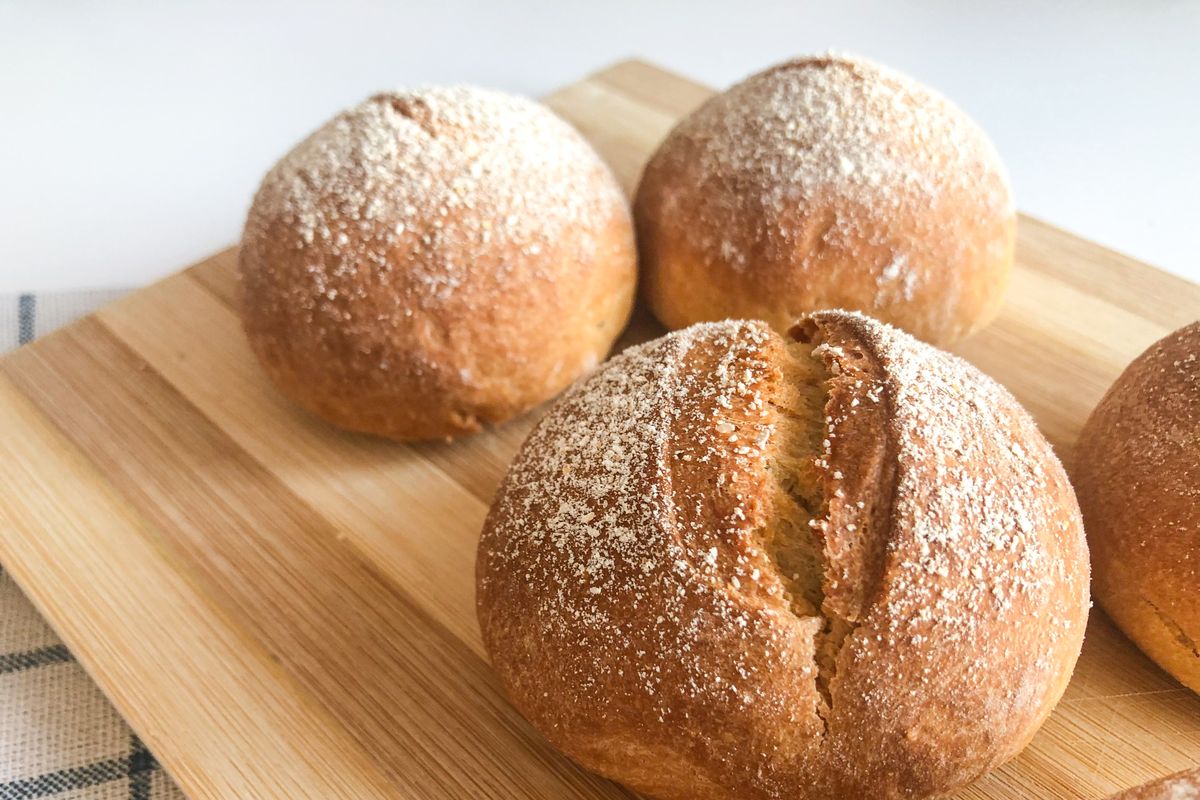 You will not be able to resist the soft morsels of bread with semolina flour. Here is the recipe for air fryer buns!
Once again the air fryer is capable of cooking something really interesting with very little effort. We are talking about air fryer sandwiches, soft and fragrant , perfect both to be enjoyed immediately and to be kept in the freezer for other occasions.
Prepared with a medium-rising dough , obtained from a mixture of soft and re-milled wheat flour, bread cooked in an air fryer is ready in about 15 minutes without the need to preheat the fryer. The crunchy crust then encloses a very soft crumb, proof of true connoisseur.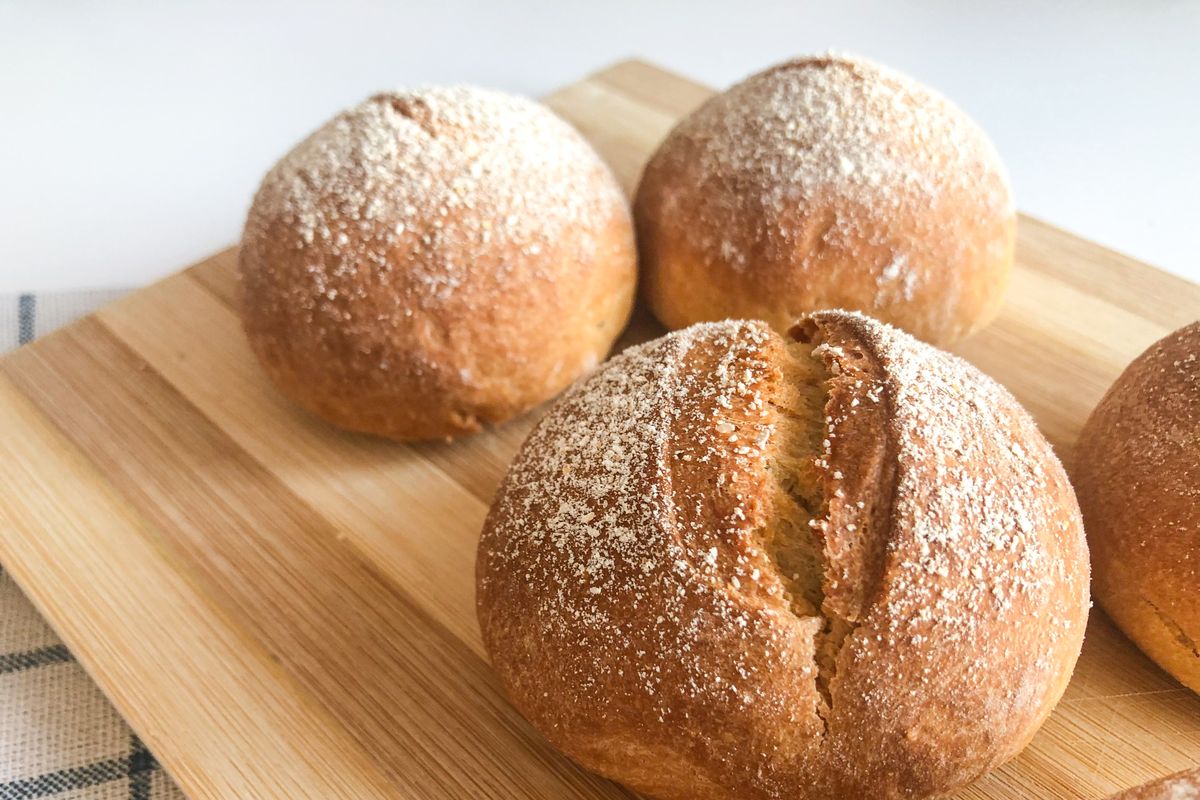 How to make air fryer buns recipe
First, dissolve the yeast in warm water, adding a teaspoon of sugar to aid leavening.
In a bowl mix the two flours and add the water with the yeast, mixing with a spoon until it is at least partially absorbed.
Then add the oil and salt and finish kneading by hand, transferring everything to the pastry board. Form a loaf and put it to rise covered in cling film in the oven off with the light on until it has doubled in volume: it will take about a couple of hours.
Then recover the dough, give it the shape of a loaf and divide it into 8 equal parts. Form balls and distribute them on a baking tray lined with parchment paper where they will rise for another hour.
Dust the morsels with flour, cut them in half with a sharp knife and cook at 200°C for 15 minutes . If the basket of the fryer is not very large, cook the sandwiches a few at a time.
Once ready, let them cool before enjoying them.
If you like the idea of ​​making homemade bread, we suggest you try the recipe for milk sandwiches , simply super soft.
storage
Air fryer grits buns will keep in a paper bag for a couple of days. You can also keep them in the freezer for 2-3 months, taking care to freeze them as soon as they have cooled down.
Riproduzione riservata © - WT