Sandy potatoes in an air fryer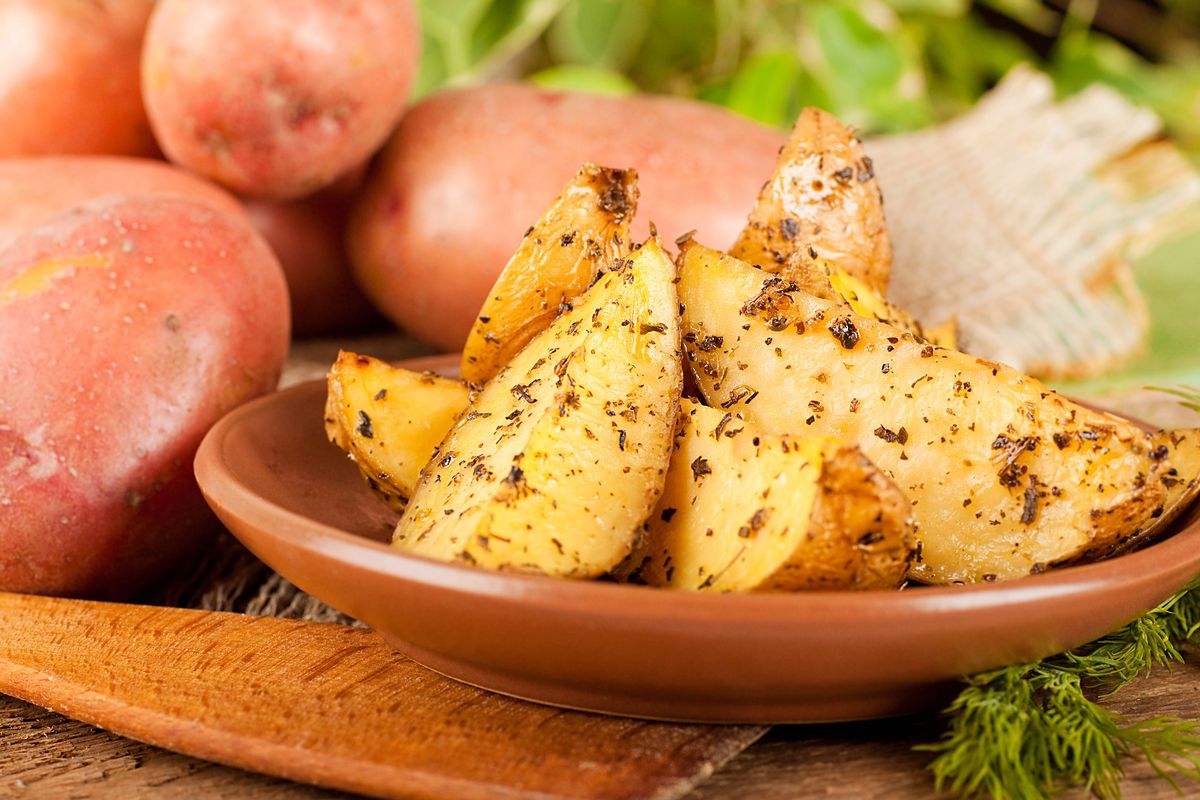 For a delicious mouth-watering side dish, serve the sandy potatoes cooked in an air fryer, with a unique crunchiness.
Sandy potatoes in an air fryer are a quick and easy recipe to make at home. With air cooking they are much tastier: the inside remains tender, while the outside is very crunchy . Thanks to the addition of breadcrumbs, however, which must be sprinkled after placing the potatoes in the basket, they will become a delicious and substantial dish.
If your mouth is already watering, let's proceed!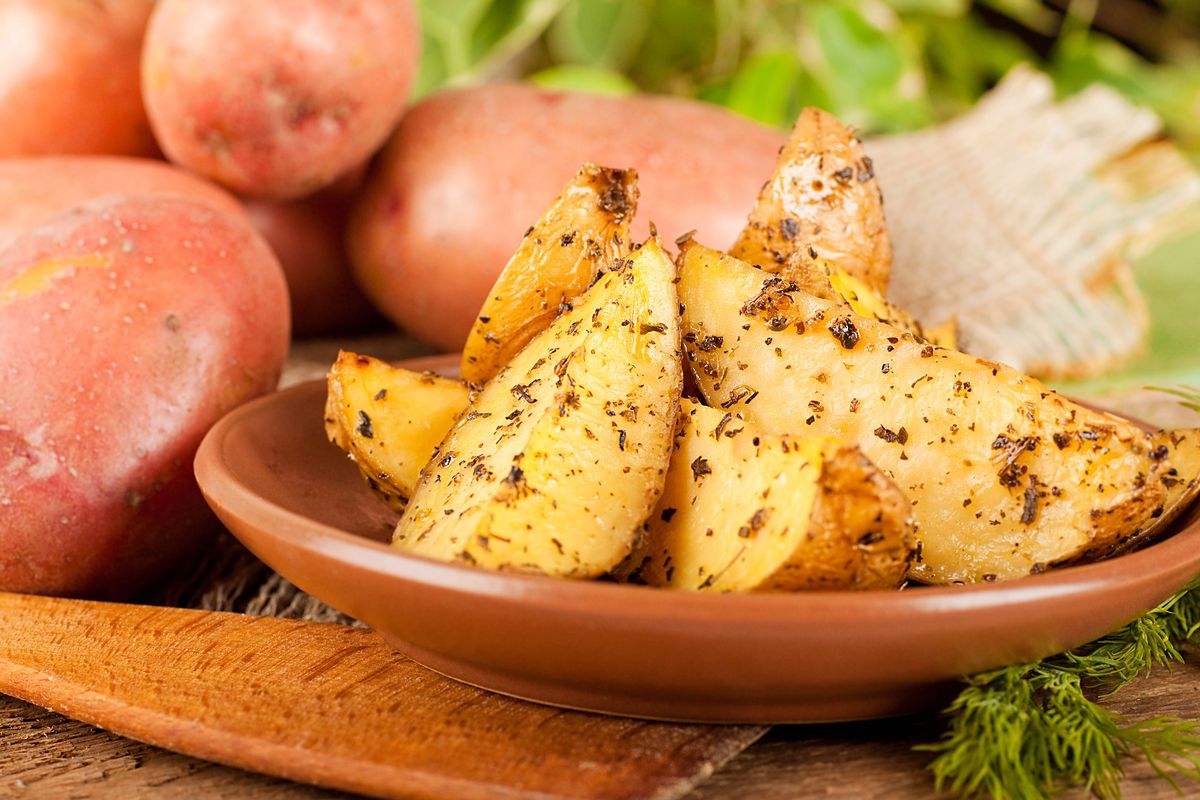 Preparing the recipe for sandy potatoes in an air fryer
The first thing to do is peel the potatoes; then, wash them.
Cut them into wedges , or in the shape you prefer, and put them in cold water, leaving them for 1 hour.
In the meantime, change the water about 4 times , so that it is always clean.
After this time, drain them and pat them dry with absorbent paper.
Transfer them to a bowl and season with salt.
Add the oil, rosemary and, finally, 3 tablespoons of breadcrumbs.
Mix carefully, so as not to damage the potatoes; evenly distribute the seasoning, especially the breadcrumbs.
Transfer the potatoes to the basket of the air fryer and cook at 200°C for 25 minutes .
After this time, sprinkle more oil and add more breadcrumbs; then, cook another 10 minutes .
At the end, you can let them cool and serve them.
storage
Sandy potatoes in an air fryer are a tasty side dish with a rustic flavor. Preservation is not recommended, because they are delicious as soon as they are ready . However, you can leave them in the fridge for a maximum of 1 day, inside a special container with a lid. We do not recommend freezing in the freezer.
Have you tried the unique taste of air fryer zucchini sticks ?
Riproduzione riservata © - WT