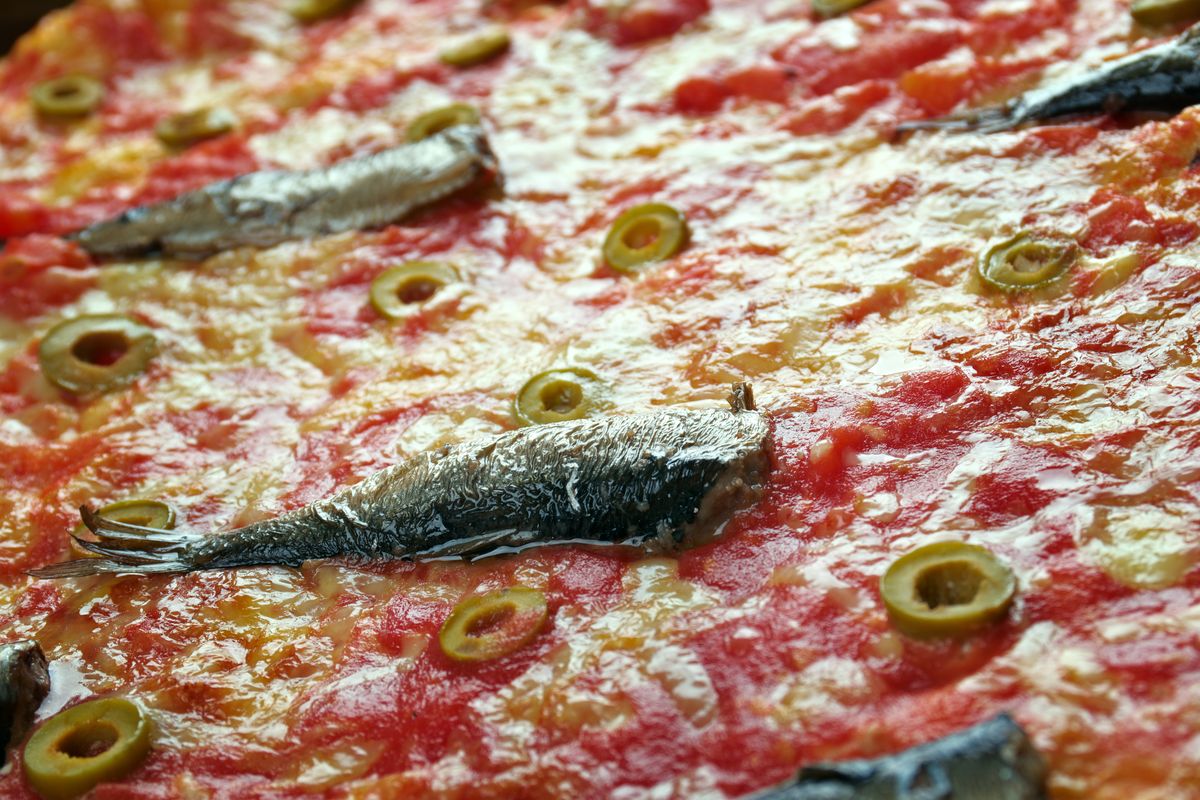 Ligurian sardenaira of Sanremo, the recipe for preparing a soft and tasty focaccia typical of the culinary tradition of Liguria. Here is the step-by-step preparation!
Sardenaira di Sanremo, also known as machetaira, sardenara, sardinara or piscilandrea is a soft and fragrant Ligurian focaccia much loved in Liguria and beyond. It is very simple to prepare and is characterized by a soft dough and a delicious filling made with peeled tomatoes, onion, anchovies, capers, oregano and garlic. Let's see immediately all the steps of the preparation of the Ligurian sardenaira recipe (for 4 people )!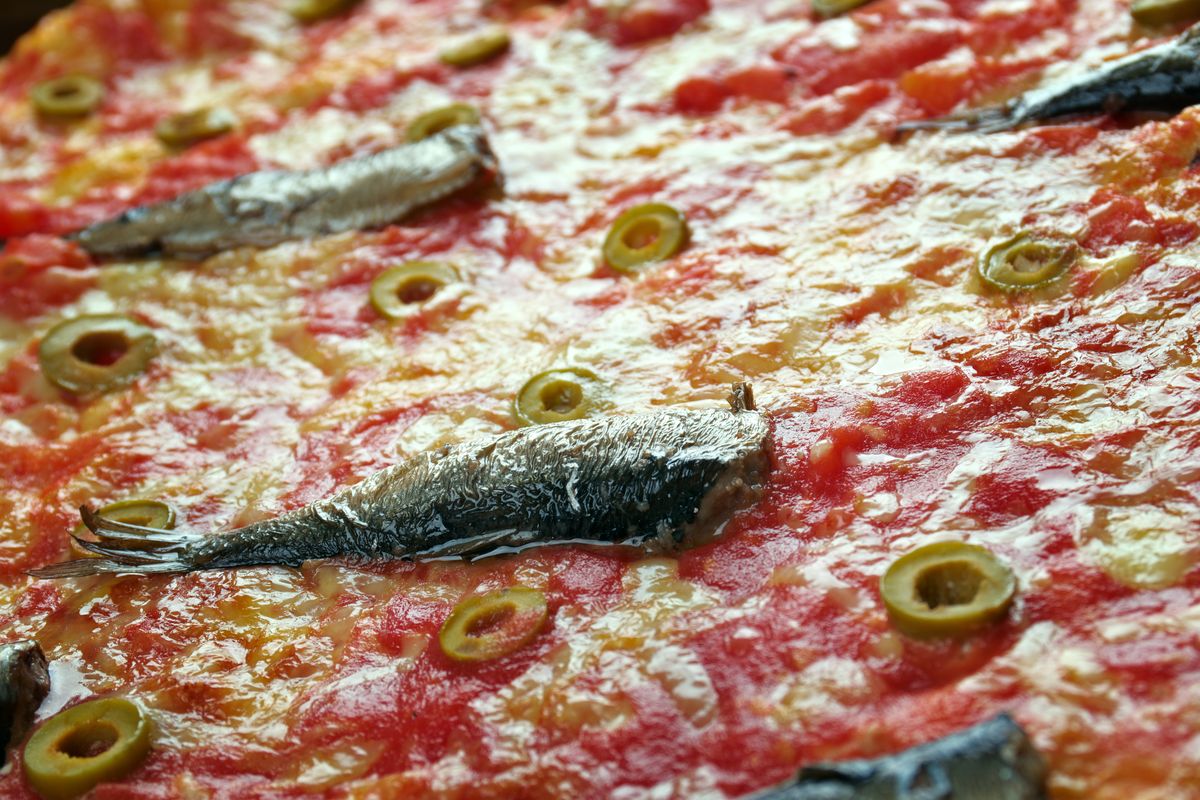 Preparation of the Sanremo sardenaira
First, dissolve the yeast in a little warm milk or water.
Arrange the flour and starch in a bowl or on a cutting board and make the classic fountain shape , add the yeast dissolved in the milk, then add the salt, sugar, oil and start kneading, adding just enough water to obtain a soft dough .
Knead for a long time then cover with a cloth and let it rise in a warm place (the ideal is the oven closed, turned off with the light on) for two hours.
In the meantime prepare the sauce : peel the onion and chop it finely, fry it in a pan with the oil and a clove of peeled garlic.
Add the peeled tomatoes, then season with salt, oregano and capers. Mix well and let the sauce cook for about 20 minutes .
Take the dough and roll it out with your fingers to form a base about 1 cm thick and line a well-oiled mold of about 35 x 25 cm with it.
Cover with a cloth and let rise for another hour.
Brush with a drop of water and dress it with the tomato and anchovy sauce .
Sprinkle the surface with the pitted Taggiasca olives, the remaining anchovy fillets, the rest of the garlic cloves and a sprinkling of oregano.
Bake in a preheated oven at 200°C for 30 minutes or until the edges are golden brown.
Finally , we advise you to find out what the typical Ligurian dishes are !
storage
We recommend enjoying the red Ligurian focaccia at the moment, alternatively you can also keep it in the fridge for a maximum of 1 day and heat it for a few minutes in the microwave. We do not recommend freezing in the freezer.
Riproduzione riservata © - WT