Sauerbraten, the German beef recipe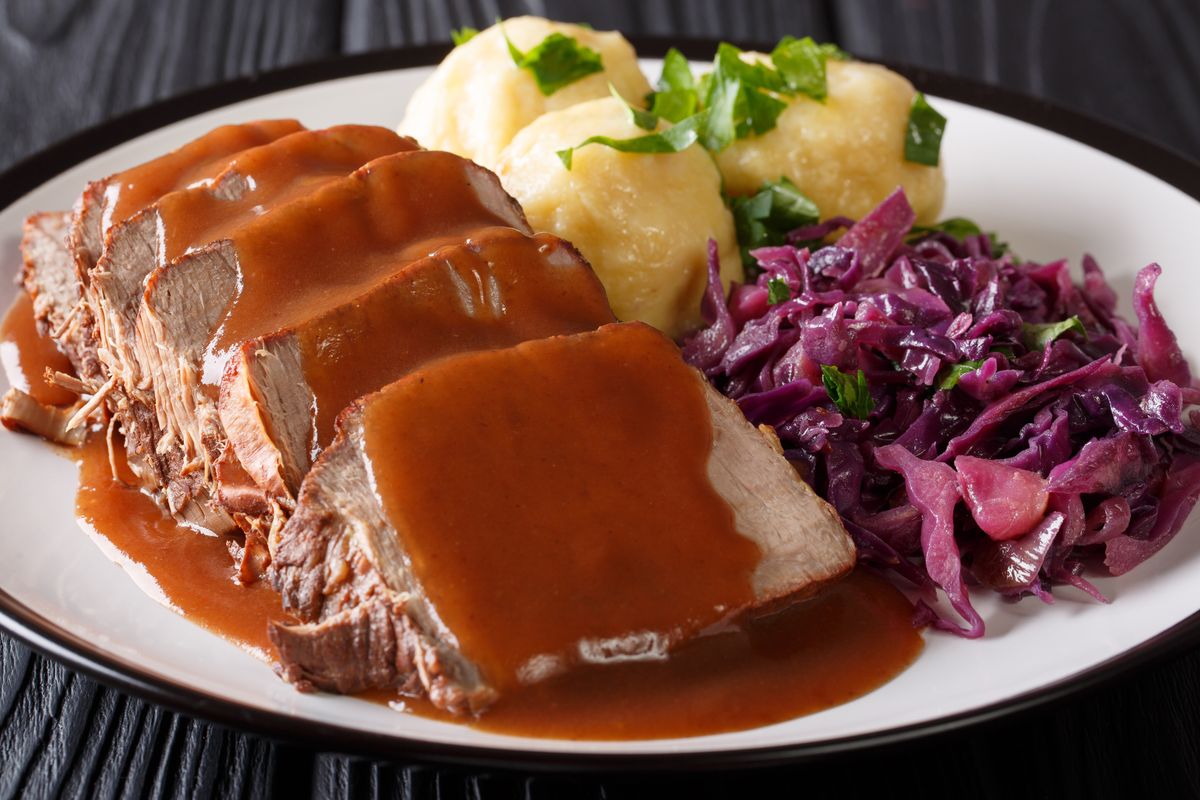 Tender and with a particular flavor, sauerbraten is one of the most famous German recipes. This is how the beef roast is prepared.
German cuisine does not boast a large assortment of recipes, or at least they are not tasty and popular enough to cross borders. The thought that only sausages and sauerkraut is eaten is deeply rooted, but this is not the case. Sauerbraten is one of the most famous dishes in the area and is essentially a beef stew.
Like all traditional recipes, there are different variations depending on the areas in which it is prepared. What changes are the ingredients of the marinade, sauces and combinations. We reveal how to prepare German-style beef stew following the most popular recipe. Ready to take a dip in this kitchen?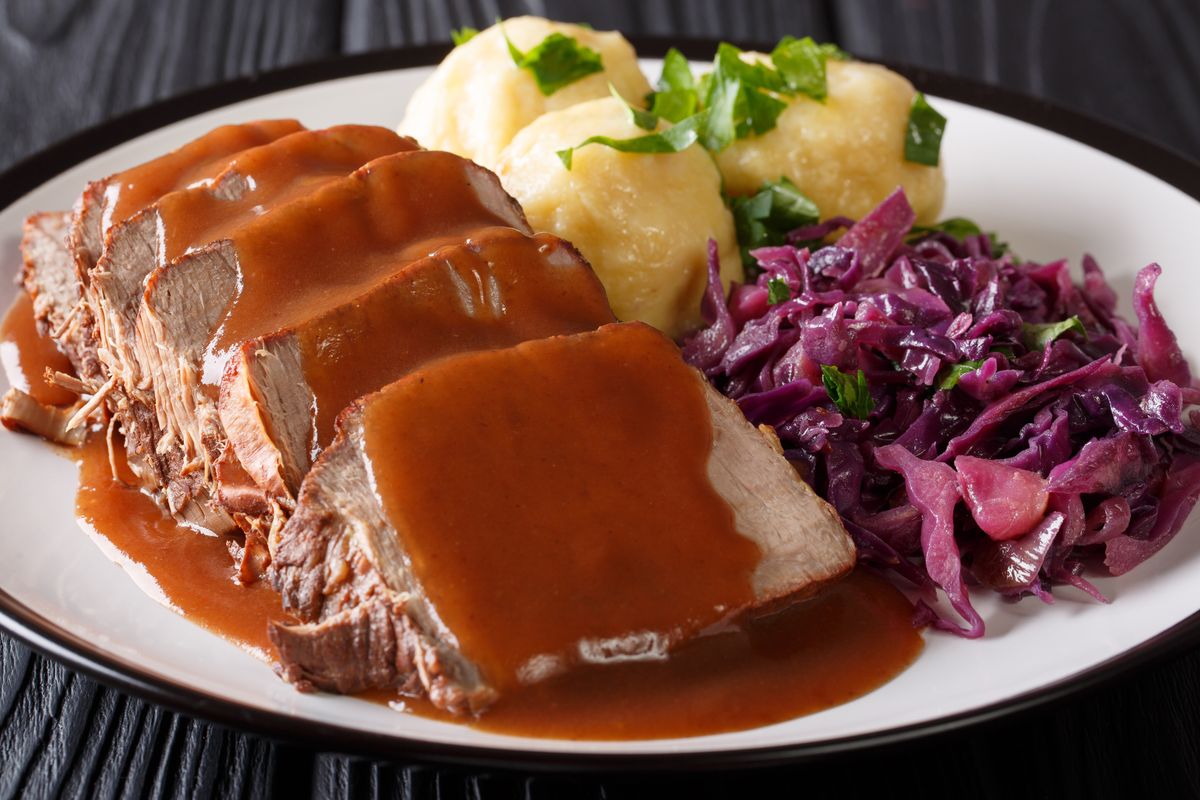 How to prepare the sauerbraten recipe
First, prepare the marinade . Peel the carrot and onion and cut them into pieces together with the celery. Put them in a pot with water, garlic, juniper berries, a few peppercorns, cloves. Pour in the red wine and vinegar and let it simmer for 10 minutes .
Turn off and let cool. Dip the meat in the marinade making sure it is covered by the liquid and let it rest in the refrigerator for a couple of days , well covered.
Then remove the meat from the marinade and pat it with kitchen paper. Filter the liquid to separate it from the vegetables and keep the two separately.
Heat the oil in a saucepan and brown the meat on all sides. Then move it to a plate.
In the same pan add the bacon and let it cook until it has released all its fat.
Add the vegetables from the marinade and brown them for 5 minutes before adding the flour.
Cook for 2 minutes then pour in the marinade liquid , mixing well. Season with the ginger and add the sugar then add the meat.
Cook over low heat for 2 hours with the lid on, adding a few tablespoons of water if needed.
Let the meat rest on a plate, covered, for 5 minutes before cutting it and serving it with its cooking juices.
We also recommend that you take a look at our roast in the oven , a perfect second course for Sundays with the family.
storage
The sauerbraten can be stored in an airtight container for 2 days in the refrigerator . We advise you to reheat it in a pan before serving.
Riproduzione riservata © - WT