Sausage with potatoes in an air fryer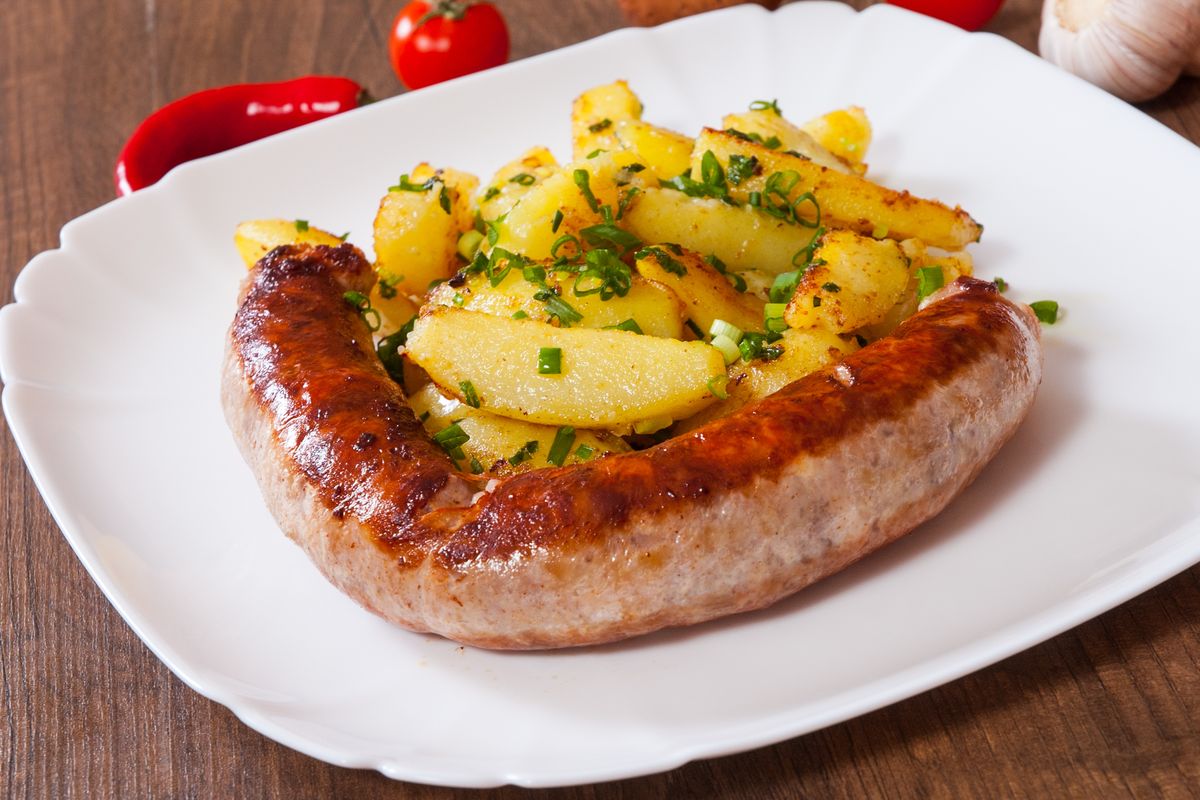 Suitable for both lunch and dinner, we prepare sausage with potatoes cooked in an air fryer, tasty and crunchy.
If you want to prepare a perfect and tasty second course, here comes the recipe for making sausage with potatoes in an air fryer. Light and tasty, it is also a suitable dish for dinner . Furthermore, in this small appliance, cooking is light because it does not require the addition of a lot of oil and, therefore, the formation of further fats. The sausage is succulent thanks to the fat that melts and also adds flavor to the potatoes. Crispy on the outside and tender on the inside, they are a real treat for the palate.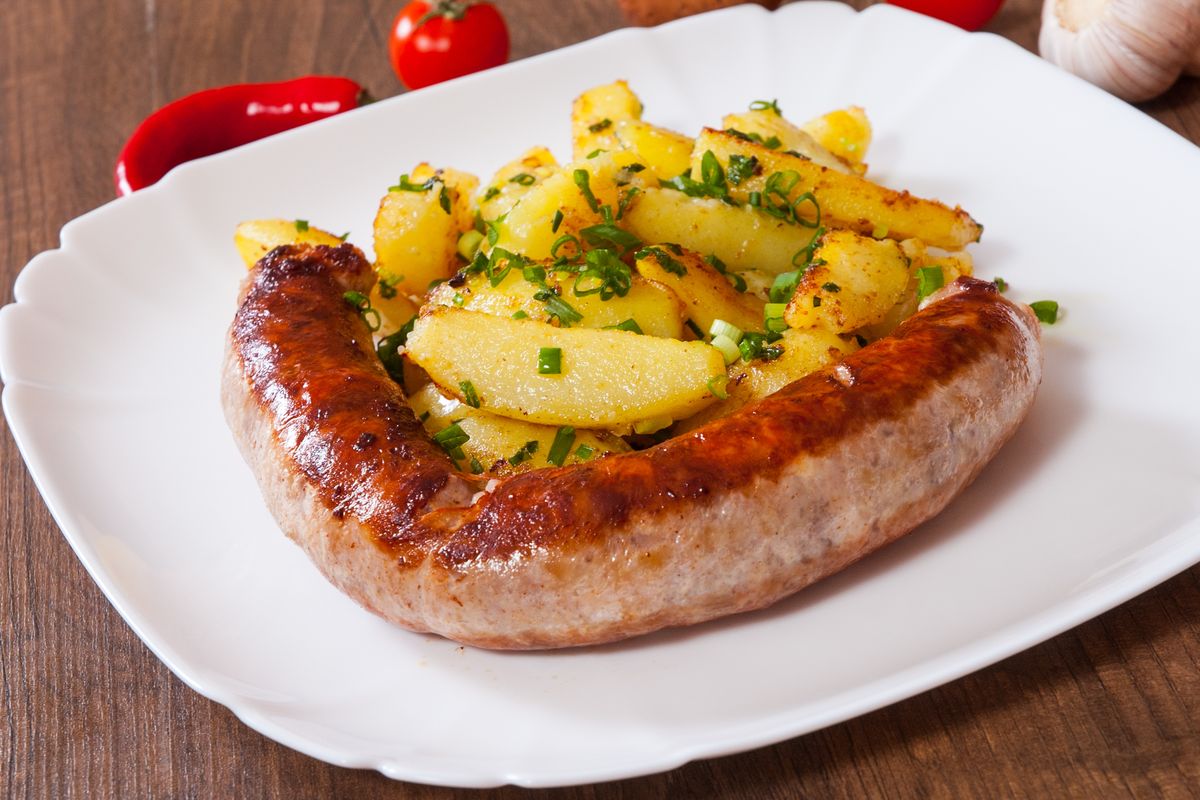 Preparing the recipe for sausage with potatoes in an air fryer
To begin, peel the potatoes and cut their flesh into small wedges . Then, wash them under running water.
Put the potato pieces in a bowl and flavor them with a drizzle of oil. Then, add a pinch of salt, herbs, such as rosemary, and spices, such as minced garlic.
Stir to distribute the flavors well and transfer them to the air fryer basket, trying not to overlap.
Bake at 200°C for 10 minutes .
While the potatoes are cooking, use a fork to prick the casings of the sausages .
Put them in a non-stick pan and start cooking them.
Add the white wine and let it evaporate ; then, continue cooking for about 5 minutes.
Once the potatoes are cooked, turn them over.
Add the sausages to the basket and cook at 200°C for 5 minutes.
After this time, you can serve them.
storage
Making sausages with potatoes in an air fryer is quick and easy. You can keep them in the fridge for 2 days , closed in an airtight container.
For another tasty dish, make zucchini sticks in an air fryer .
Riproduzione riservata © - WT