Sauteed artichokes with fresh parsley: a simply delicious side dish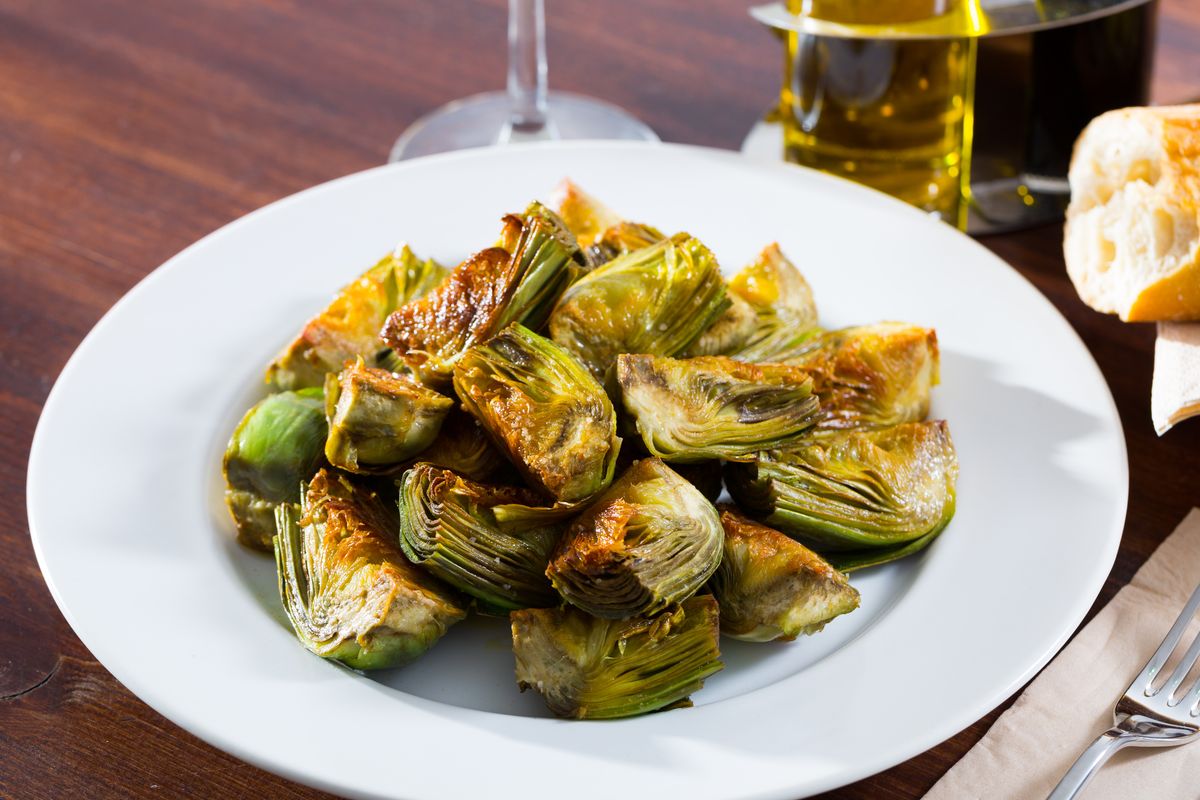 Here are the artichokes sautéed in a pan with fresh chopped parsley: an excellent side dish for meat, egg or cheese dishes.
Today we prepare a fantastic side dish, sautéed artichokes, a quick and simple dish to prepare. The only slightly complicated operation is cleaning , but if you follow our advice, you will see that in a short time you will be able to complete this operation too! It is very important not to let them blacken, since artichokes in the air tend to oxidize quickly: for this reason it is a good habit to leave them to soak in water and lemon before cooking them. Let's go straight to the kitchen and start studying all the steps to make this delicious vegetable side dish!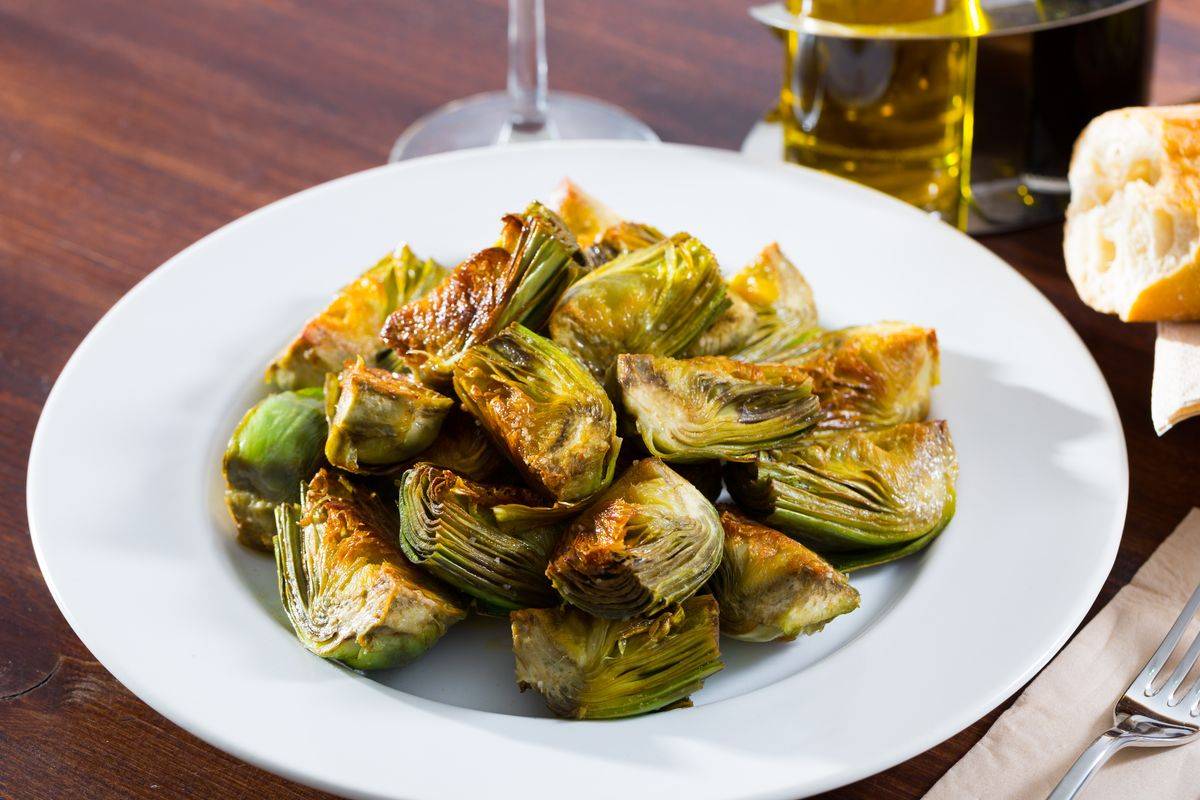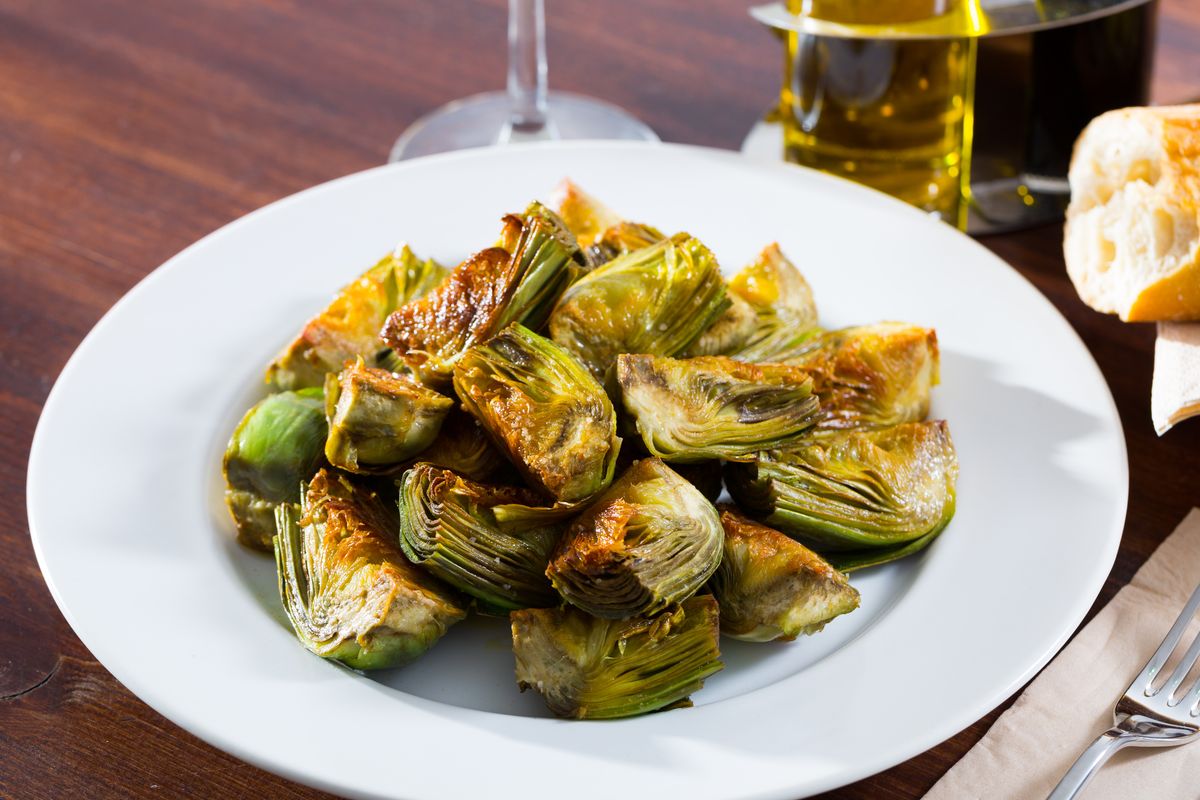 How to cook sautéed artichokes
Start by putting on gloves to wash the artichokes. Once done, remove the tougher outer leaves and the inner beard, finally cut them in half, so as to obtain your artichoke hearts.
As a last step, put them in a bath in water and lemon. Meanwhile, wash the parsley and chop it.
Fry the garlic in a large pan with a drizzle of extra virgin olive oil and add the well-drained artichokes from the water and lemon.
Sauté over medium heat for a few minutes, then lower the heat and add a ladleful of hot broth, a pinch of salt and pepper. Close the lid and let it cook for 10-15 minutes.
If the liquid tends to dry out too much during cooking, add more hot broth.
Check the softness of the vegetables by pricking the artichokes with a fork : if they are tender, turn off the flame, otherwise sauté for another minute over high heat. Season with salt if necessary and sprinkle with parsley. The dish is ready. Bon appetit !
storage
You can keep the sautéed artichokes in the refrigerator for a maximum of one day, in an airtight container. However, we suggest you eat them once they're ready, because they're definitely tastier.
Riproduzione riservata © - WT