Savory Baci di Dama: the recipe for a dream appetizer!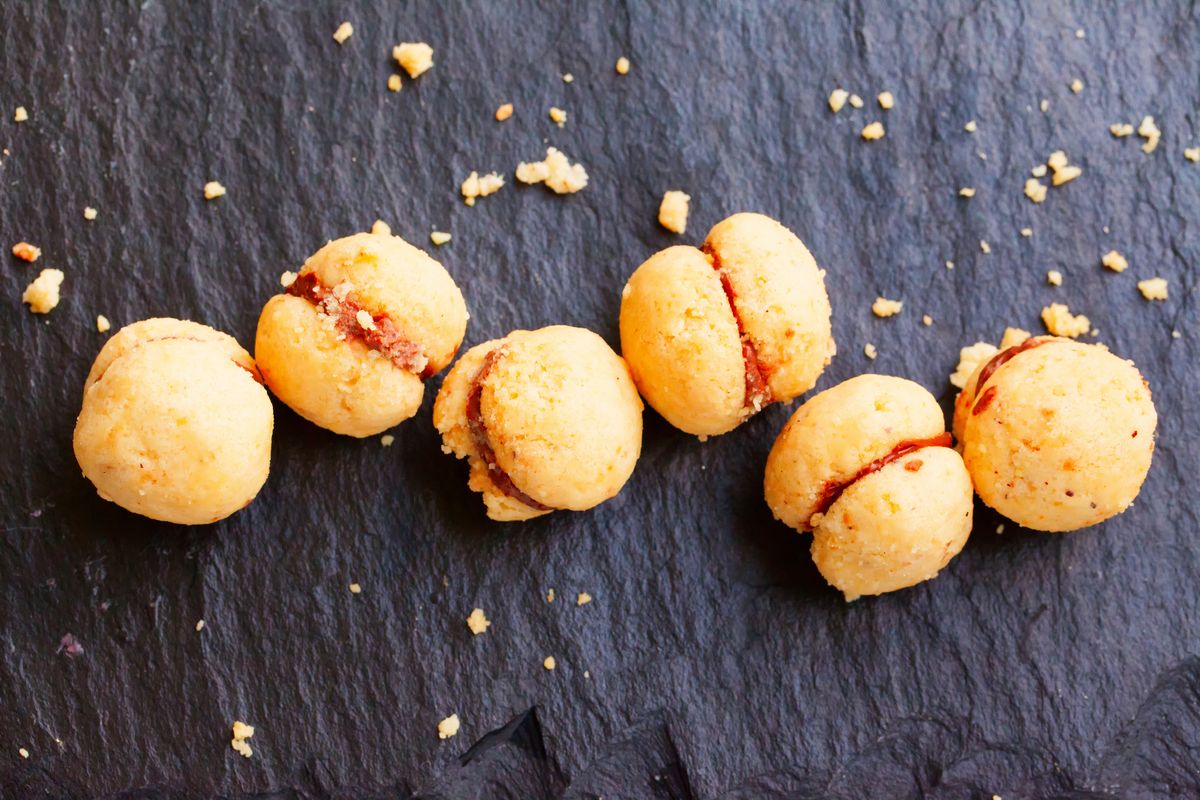 Savory baci di dama are a tasty and delicious appetizer, perfect to serve on different occasions and which can be filled in many ways.
Here is a delicious and tasty appetizer for you, the salted baci di dama. This is a reinterpretation of the classic dessert where two halves meet a tender filling, usually chocolate. In this case, however, the filling is salty ! There are so many ways to fill these little savory bites . We have opted for a cream cheese, to which you can also add salmon, cold cuts, a delicious grain of pistachios or other ingredients you like.
You are ready? So let's go to the kitchen and immediately begin to try our hand at preparing these wonderful snacks: here is the recipe for baci di dama!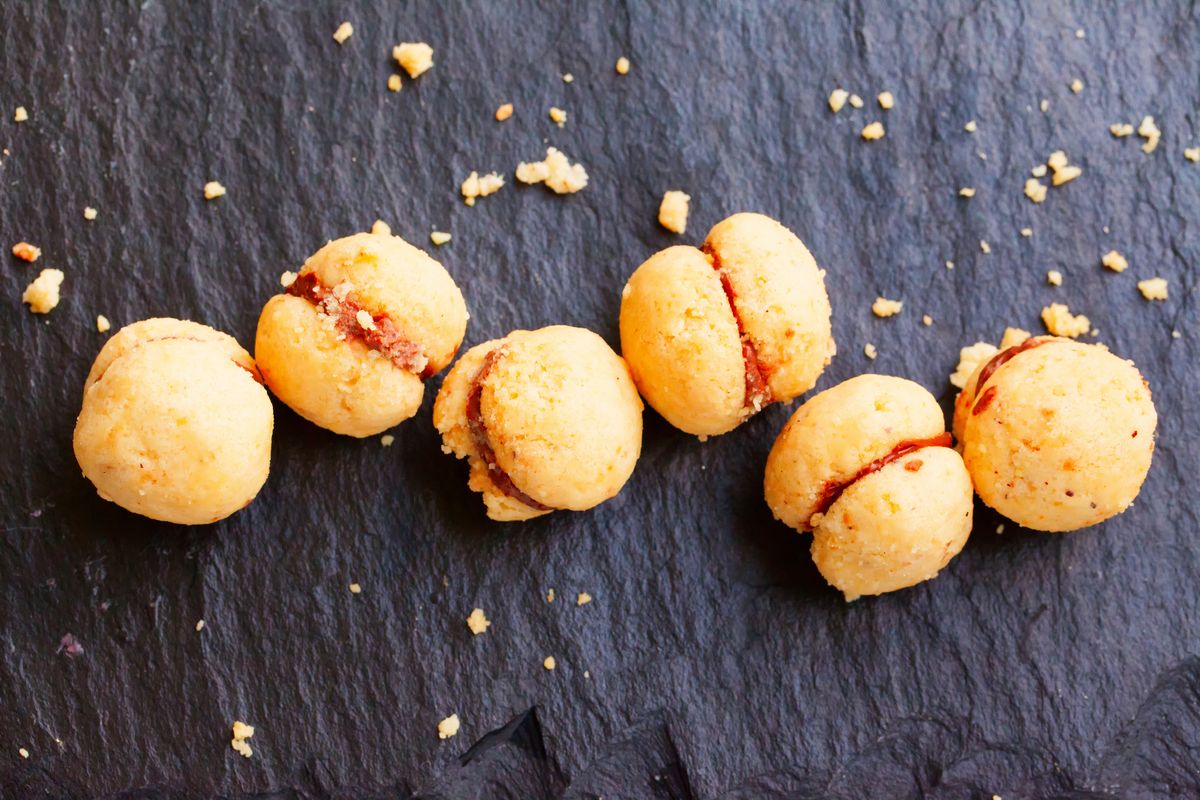 Savory Baci di Dama: the recipe
Take the almond flour and mix it with the 00 flour. Then add the butter at room temperature and the salt. Stir, then add the grated cheese and wine. Mix everything well until the mixture is homogeneous .
At this point form the balls and place them on a pan covered with baking paper. Bake for about 15 minutes in a preheated oven at a temperature of 180°C.
Let's now move on to the filling: take the cheese, add salt, pepper, a drizzle of oil and, if you like, some chives or other herbs of your choice. Mash everything with a fork, then fill a sac à poche. After placing the filling on one half, close with the other and place all the kisses on a tray .
This appetizer is ideal for festive moments: go and discover all the Christmas appetizers !
Variants
For the savory baci di dama you can indulge yourself with the filling . If you don't like the classic spreadable cheese, you can also use taleggio, brie or gorgonzola. You can also add chopped mortadella or ham to the classic cheese, for more flavour.
storage
Unlike the sweet ones, the savory baci di dama should be kept in the refrigerator for 2-3 days, in an airtight container to prevent the cheese inside from drying out too much.
Riproduzione riservata © - WT