Savory cantucci with olives and pistachios flavored with thistles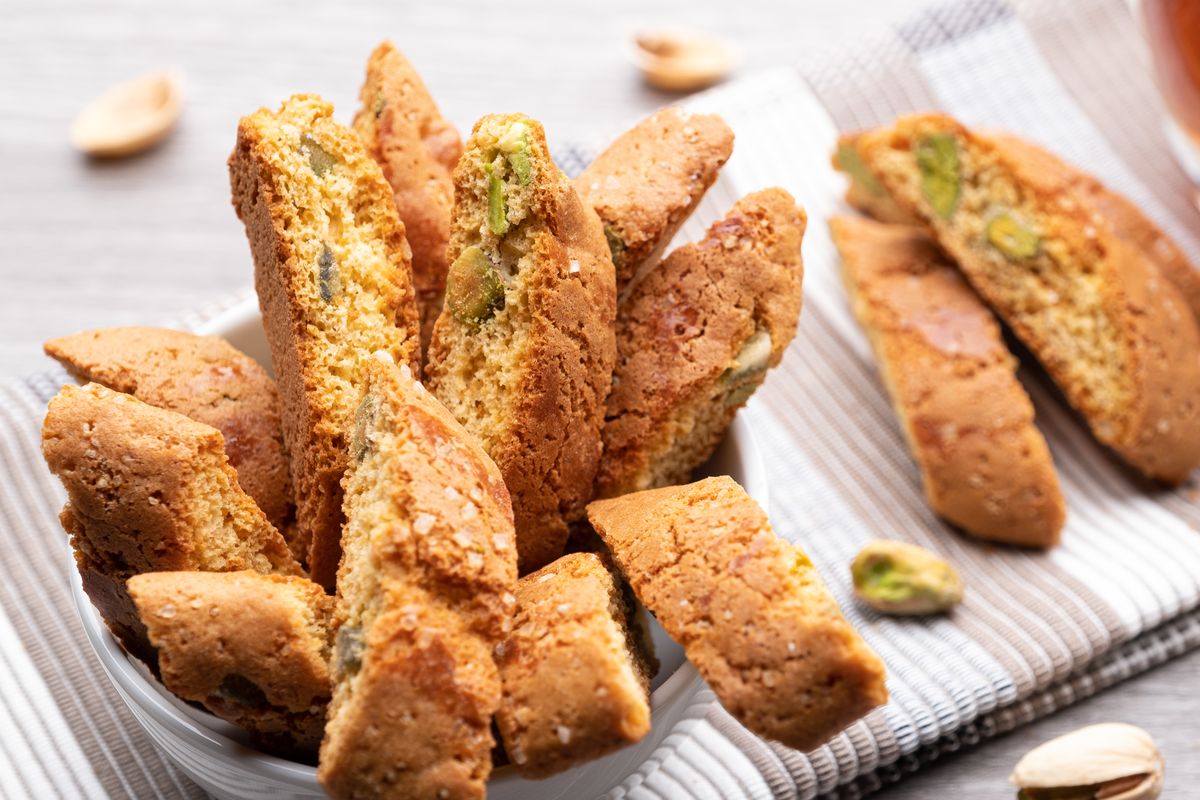 Savory pistachio cantucci with cardoons and olives are perfect for those who want to prepare rustic and delicious appetizers. Here's the recipe!
Who said cantucci are only sweet? The recipe of the day is that of salted pistachio cantucci enriched with green olives and thistles , a savory version different from the classic Tuscan sweets. As an alternative to green olives you can use black olives. Here is the step-by-step recipe!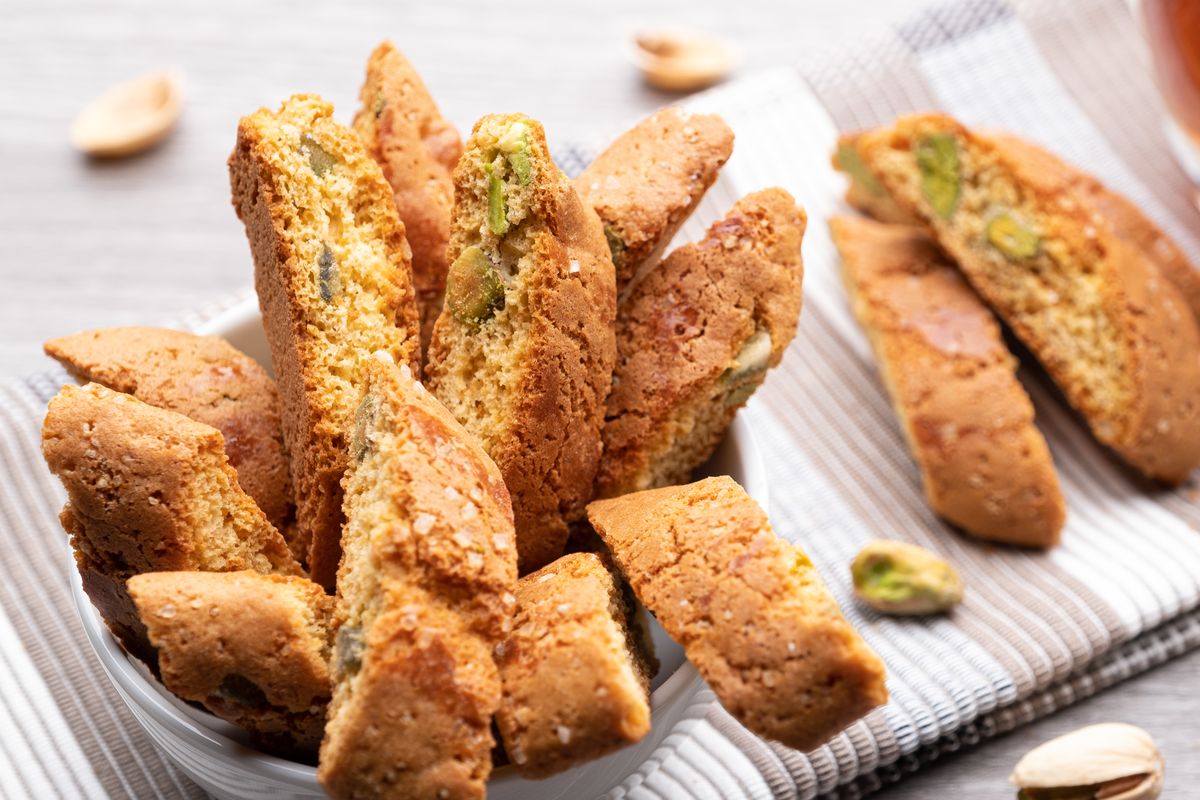 Preparation of savory baked cantucci with olives and pistachios
To prepare the savory cantucci with olives and pistachios, start by placing the flour on a cutting board or in a large bowl.
Add the egg, the butter cut into cubes, the salt and the milk.
Cut the olives into rounds and add them to the other ingredients.
Continue adding the pistachios, the thistle cut into small cubes and the yeast and start kneading to obtain a homogeneous dough.
Divide the dough into two loaves, place them on a baking tray lined with baking paper and flatten them slightly.
Brush the loaves with olive oil and bake in a preheated oven at 180°C for 20 minutes .
After the first 20 minutes of cooking, cut the cantucci into slices, lower the oven temperature to 160°C and cook for another 15 minutes.
Remove from the oven and let the savory cantucci with green olives and pistachios cool before serving.
If you like pistachios I suggest you try the pistachio crusted chicken breast , otherwise you can try the classic version of cantucci .
storage
You can keep this recipe for delicious aperitifs out of the fridge for about 1 week and in a special food container with a lid. We do not recommend freezing in the freezer.
Riproduzione riservata © - WT