Savory cheesecake with cherry tomatoes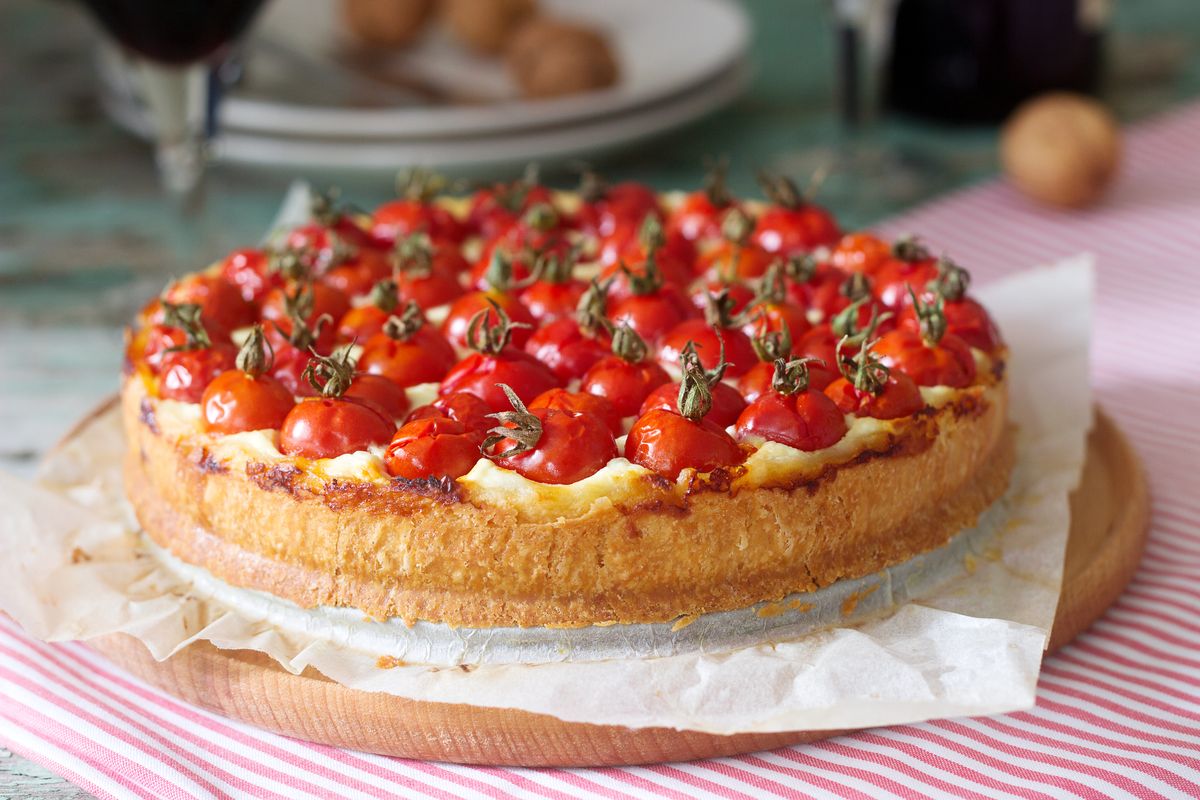 Today we see the recipe for cheesecake with cherry tomatoes, a perfect dish to serve as an appetizer or as a main dish. Here's how to prepare it!
The beauty of cooking is that it is possible to use the ingredients and vegetables of each season in recipes that are always new and inviting . For this reason, today we thought we'd offer you the recipe for cheesecake with fresh cherry tomatoes enriched with Genoese pesto.
A base of salted crackers and butter is what it takes to accommodate a filling of cream cheese and ricotta. Served in slices, it is perfect for enriching all kinds of buffets with a nice touch of flavour.
Try this recipe, you won't regret it!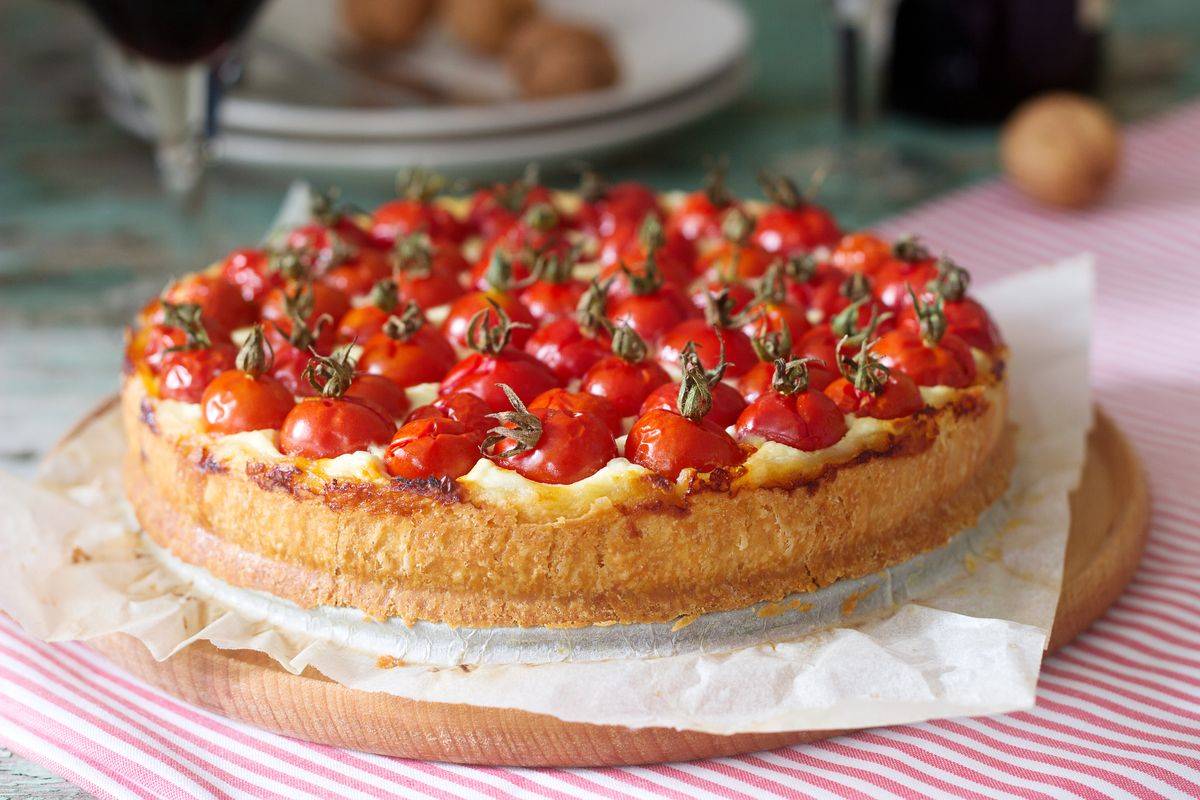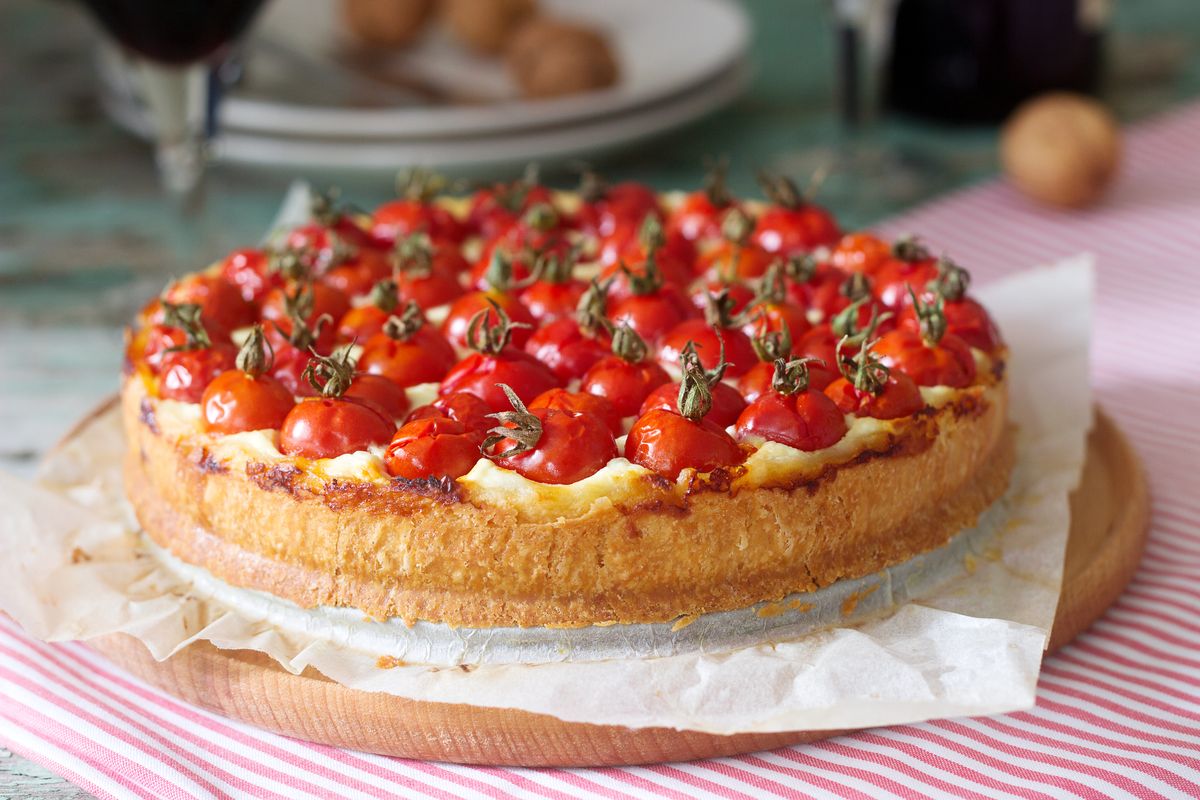 Preparation of savory cheesecake with cherry tomatoes
First, put the butter in a saucepan, place on the heat and melt the butter over low heat. Turn off the heat and let it cool .
Meanwhile, grind the crackers with the mixer to obtain a powder. Mix the melted butter with the minced meat just obtained .
Pour the mixture into a springform tart mold lined with parchment paper. Spread well over the entire surface and put in the refrigerator for at least half an hour.
In the meantime, prepare the cream cheese: mix the ricotta, the spreadable cheese and the Parmesan in a large bowl with a pinch of salt. Take the butter base again and pour the cream cheese over it .
Roll it out well then put it in the fridge and let it rest for at least two hours.
After this time, spread the Genoese pesto on the surface. Complete by decorating with cherry tomatoes as desired .
Store in the refrigerator until serving.
storage
How to store: the cheesecake prepared in this way can be stored in the refrigerator in an airtight container or tightly covered with plastic wrap for 2-3 days.
How about trying many other cheesecake recipes ?
Riproduzione riservata © - WT