Savory pie with eggplant: a simple and delicious recipe!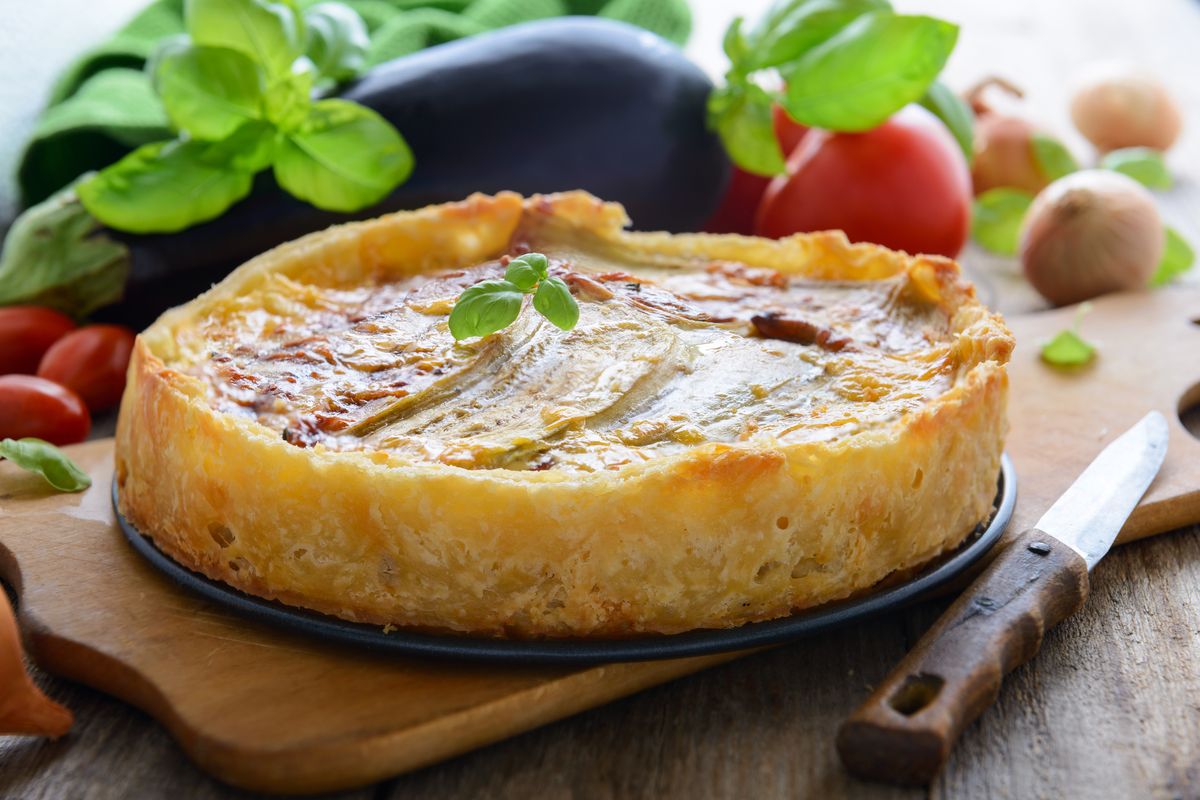 The salted eggplant pie is a simply delicious dish, rich in taste and flavor and ideal to serve as an appetizer. Here is the recipe!
The quiche with eggplant is simply delicious. The aubergines, which here become the absolute protagonists of the dish, can be combined with many fabulous ingredients even if this recipe also lends itself to being enjoyed with a single ingredient, depending on your tastes.
In short, if you are looking for vegetarian pies, colorful and ideal for putting a smile on your guests, the aubergine quiche is the one for you: let's go and prepare it together !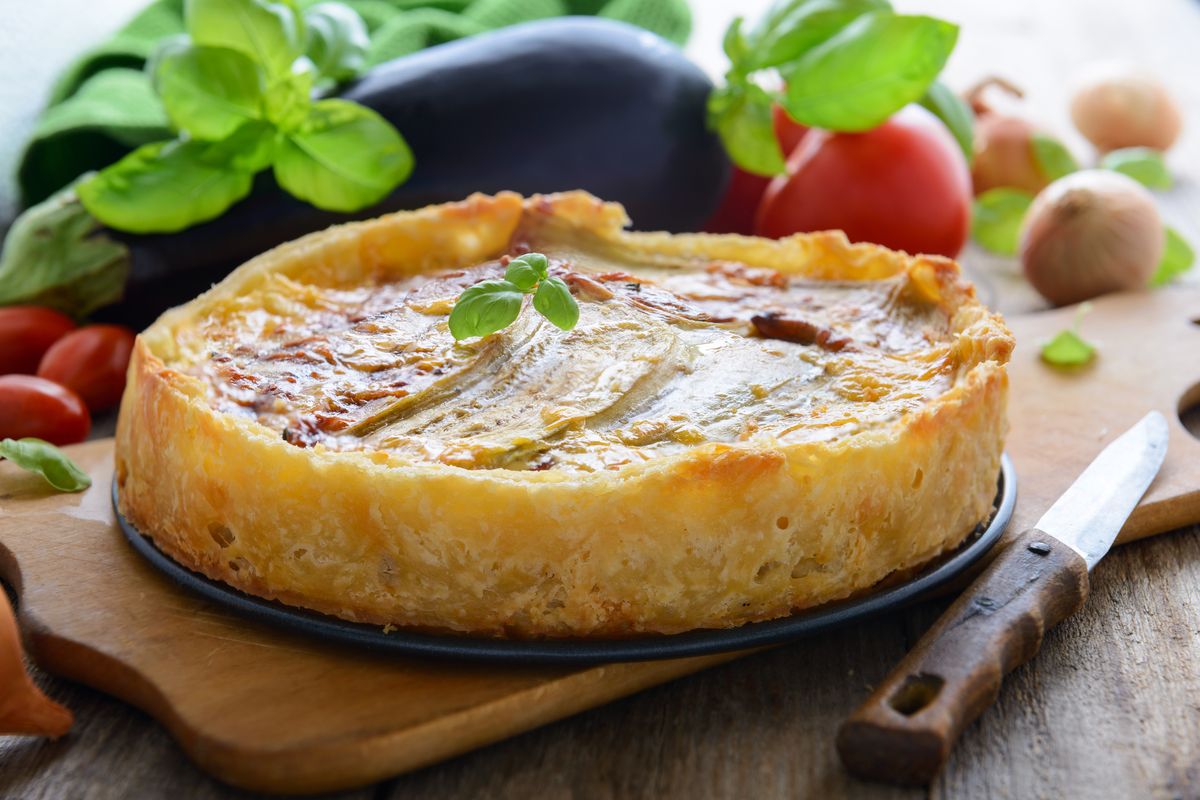 How to make aubergine quiche
First of all, let's think about eggplants. Cook them after having drained them , leaving them on a colander with coarse salt for about half an hour. Put them in a pan with a clove of garlic.
Spread the puff pastry on the baking tray and add the filling. Arrange the aubergines, thinking of alternating with cheese (for example mozzarella or a tastier scamorza). Level well and finish with a sprinkling of cheese.
Go into the oven at a temperature of 180 ° C for about half an hour . When the cake is cooked, turn off and let it rest for a few minutes . Your quiche is ready. Enjoy your meal!
If you liked this dish, then we also leave you many other ideas for your summer appetizers and more generally our summer recipes . If you love this vegetable, however, here are many other recipes with aubergines !
Advice
The aubergine savory pie lends itself to being enriched for example with other vegetables (you can also add cherry tomatoes , or peppers to alternate with the eggplant layer) or with cheese: we have proposed scamorza but you can indulge yourself.
storage
You can keep the eggplant quiche in the fridge for a couple of days, in an airtight container or simply covered with cling film. You can freeze it cooked but also raw as long as you have used fresh ingredients and not previously stored in the freezer.
Riproduzione riservata © - WT