Savory pie with green beans and zucchini, surprisingly tasty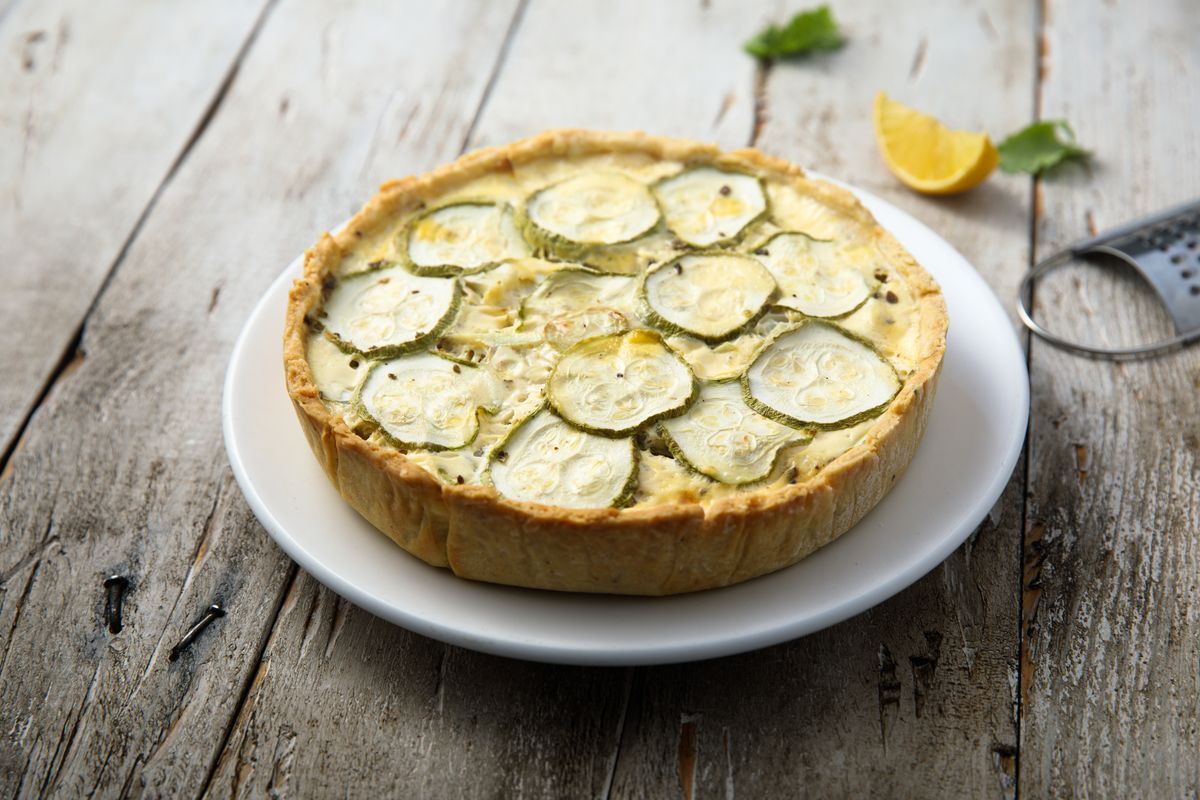 The savory pie with green beans and zucchini is a second vegetarian dish that is one of the quick and easy recipes to try at home.
Bringing a savory pie with green beans and zucchini to the table is always a source of pride for the cook and an intriguing discovery for the diners. It is in fact a savory pie that is quick and easy to prepare and, at the same time, always able to make a good impression .
Soft and tasty, it is in fact a tasty second course that everyone usually likes and which, with the right precautions, can even serve as an appetizer. All for a dish that is really worth including on your menu.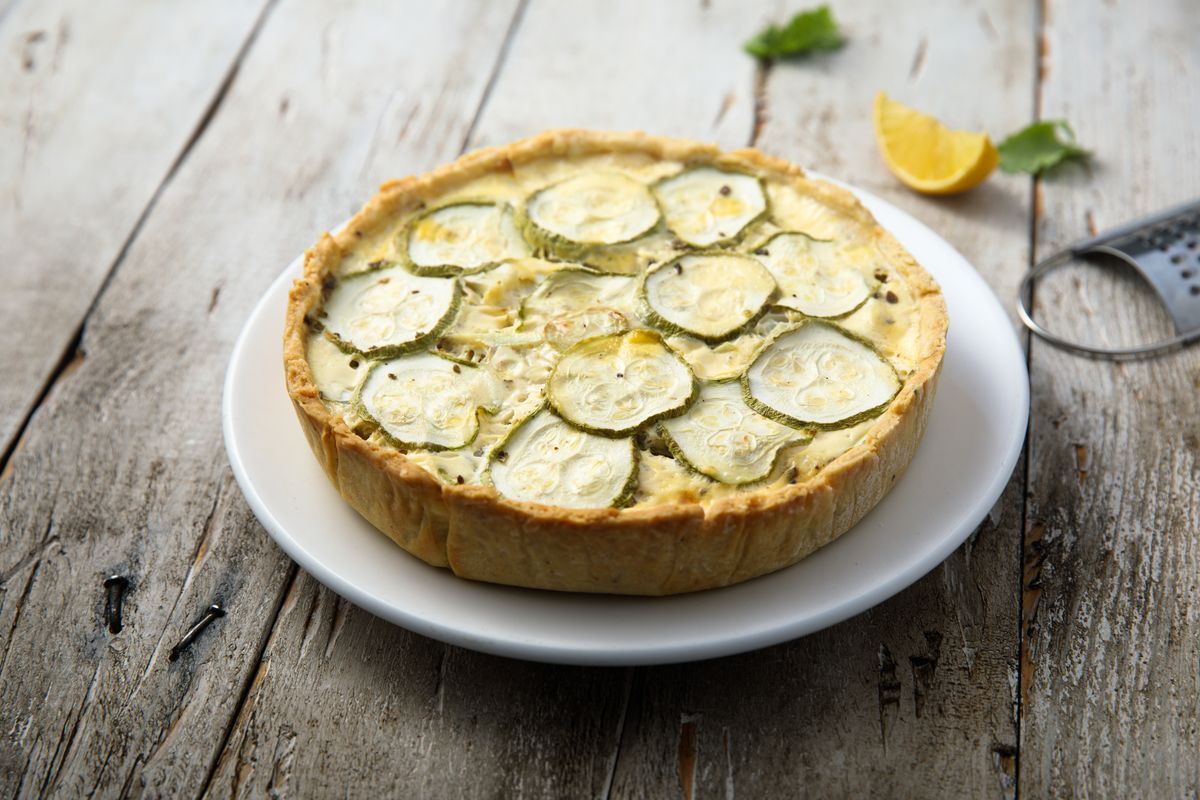 Preparing the recipe for savory pie with green beans and zucchini
Start by washing and trimming the green beans and then cutting them into chunks.
Also wash the zucchini, cut a few washers to keep aside and grate the rest by pouring it into a bowl.
Take a non-stick pan, grease it with a drizzle of oil and after having peeled the garlic, put it to brown.
When the garlic appears golden brown, add the small pieces of green beans to the pan and let them cook for 5 minutes and then leave them to cool on a plate without the garlic.
Take a large bowl and mix the eggs together with the Parmesan , the flour, the baking powder and the grated zucchini.
Stir to mix all the ingredients and add the cheese and green beans.
Season everything with salt and pepper and continue to mix until the mixture appears smooth and homogeneous.
Take a 22 cm diameter baking mold, flour it and pour the mixture inside. Lightly flour the zucchini slices previously set aside and place them on the mixture.
Bake everything in a preheated oven at 180°C and let it go for about 45 minutes.
Once the time has elapsed, take the cake out of the oven and let it cool for a few minutes before serving.
storage
The savory pie with green beans and zucchini can be kept for 2 or 3 days in the refrigerator as long as it is placed in a tightly closed airtight container. At the time of consumption, it can be enjoyed both cold and heated in the oven for 5 minutes.
If you liked this recipe, try also the rustic cake with zucchini and ricotta !
Riproduzione riservata © - WT