Savory pie with turnip tops: many ways to prepare it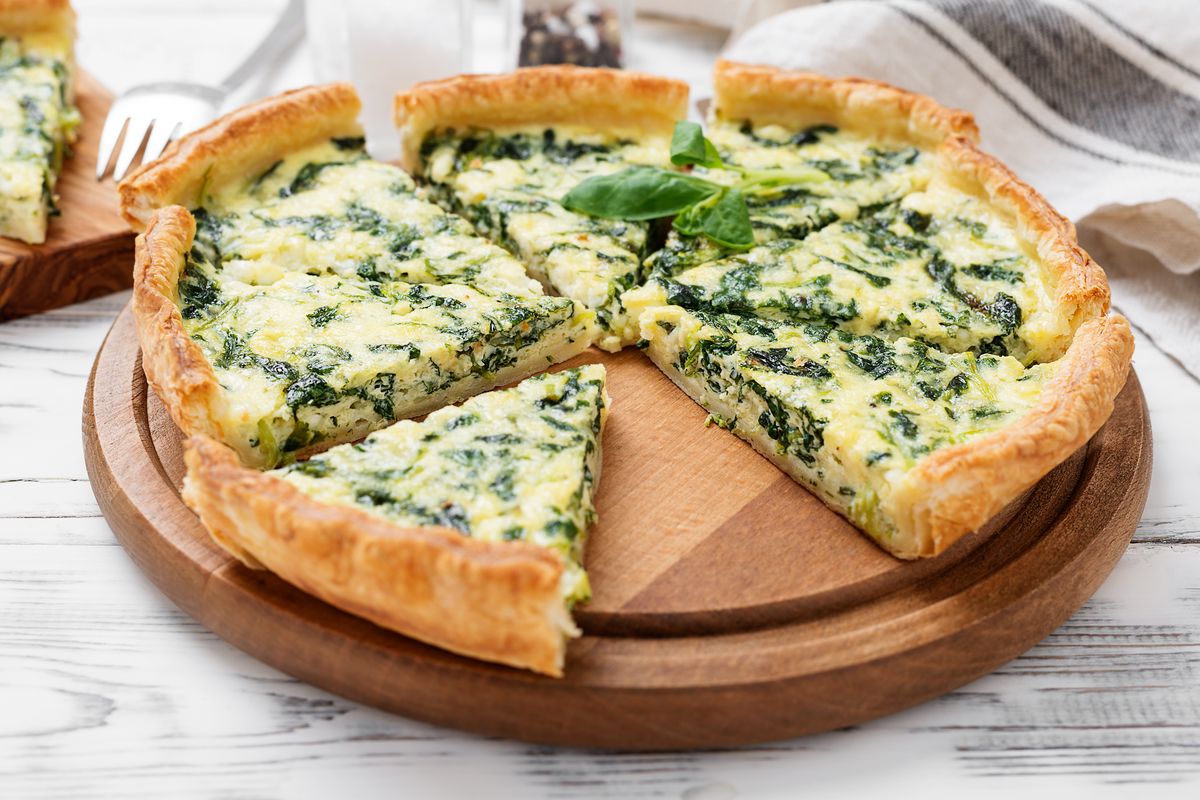 The savory pie with turnip greens is a very simple preparation perfect for enhancing all the flavor of this vegetable.
The savory pie with turnip tops is not a classic recipe like the ricotta and spinach one, however, thanks to its versatility, it is worth knowing. In its simplest variant it is a vegetarian savory pie with a puff pastry base but feel free to use other doughs, such as brisée or pasta matta.
For the filling, in addition to the turnip tops (also known as friarielli) , blanched and sautéed in a pan, we used ricotta and scamorza. Green light also for mozzarella or philadelphia and richer versions like the one with sausage which we'll talk about later. But let's see how to prepare the basic filling: we are sure that your imagination will do the rest.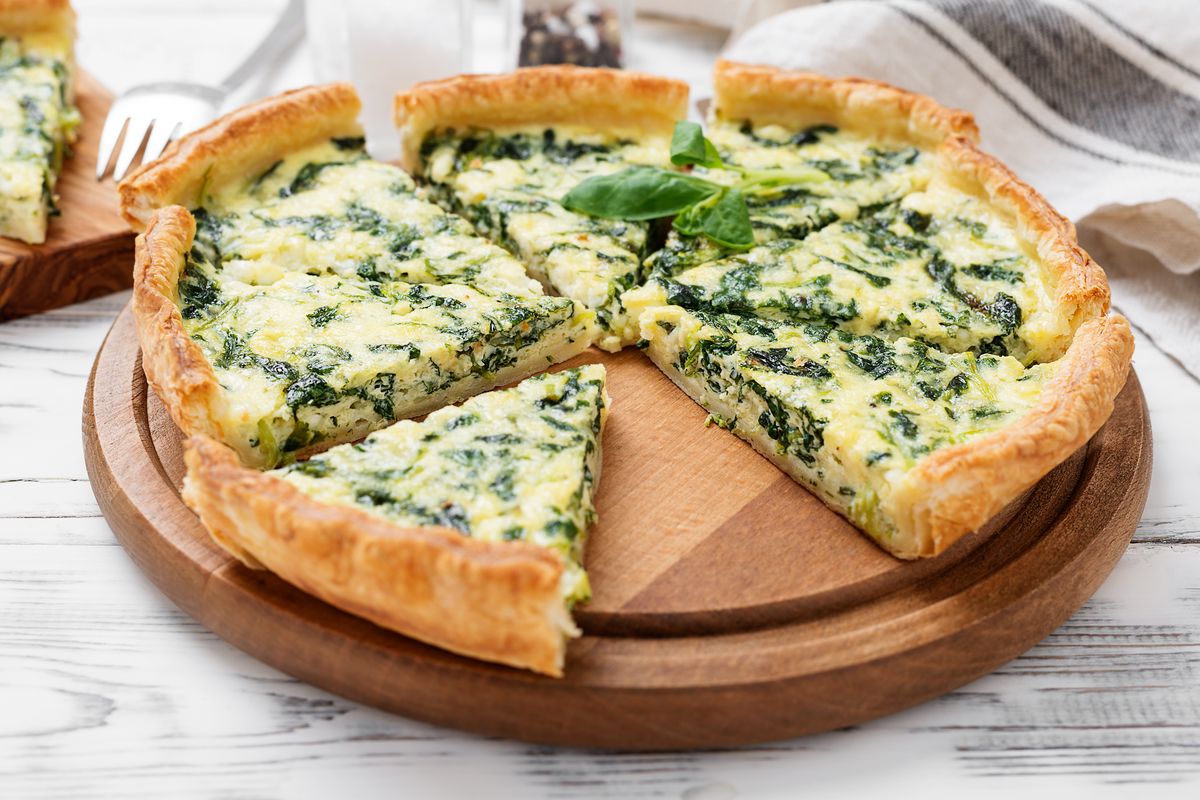 How to prepare the recipe for savory pie with turnip tops
First, clean the vegetables by removing the stem, then wash them under running water, rinsing them well.
Cook them in abundant salted water for about 10 minutes , just long enough for them to soften, then drain and cool them.
In a pan, heat a drizzle of oil with the garlic clove and chilli pepper and sauté the turnip tops for a few seconds. If necessary, add salt and pepper. Make sure they are dry, allowing all the vegetation water to evaporate.
Transfer them to a bowl, remove the garlic and chilli pepper and leave to cool before adding ricotta, eggs and diced scamorza cheese .
Unroll the puff pastry keeping the oven paper and line a 24 cm diameter pan . Pour in the filling and, after folding the edges, cook at 200°C for 25-30 minutes . We advise you to let it cool down before serving.
You can replace the scamorza with mozzarella in equal quantities or other stretched curd cheeses . For the savory pie with turnip greens and sausage, instead, crumble 200 g of sausage without its casing in a pan together with garlic and chilli pepper. Once well browned, add the vegetables and continue as per the recipe. The choice is yours whether to keep the cheese or not.
We also recommend trying the vegan savory pie with turnip tops , perfect if you are looking for a lighter recipe suitable for everyone.
storage
Like all savory pies, this one too can be kept in an airtight container for 2-3 days , preferably in the refrigerator. Reheat it in the oven before serving.
Riproduzione riservata © - WT