Savoy cabbage stewed in vinegar, the parmesan sacrao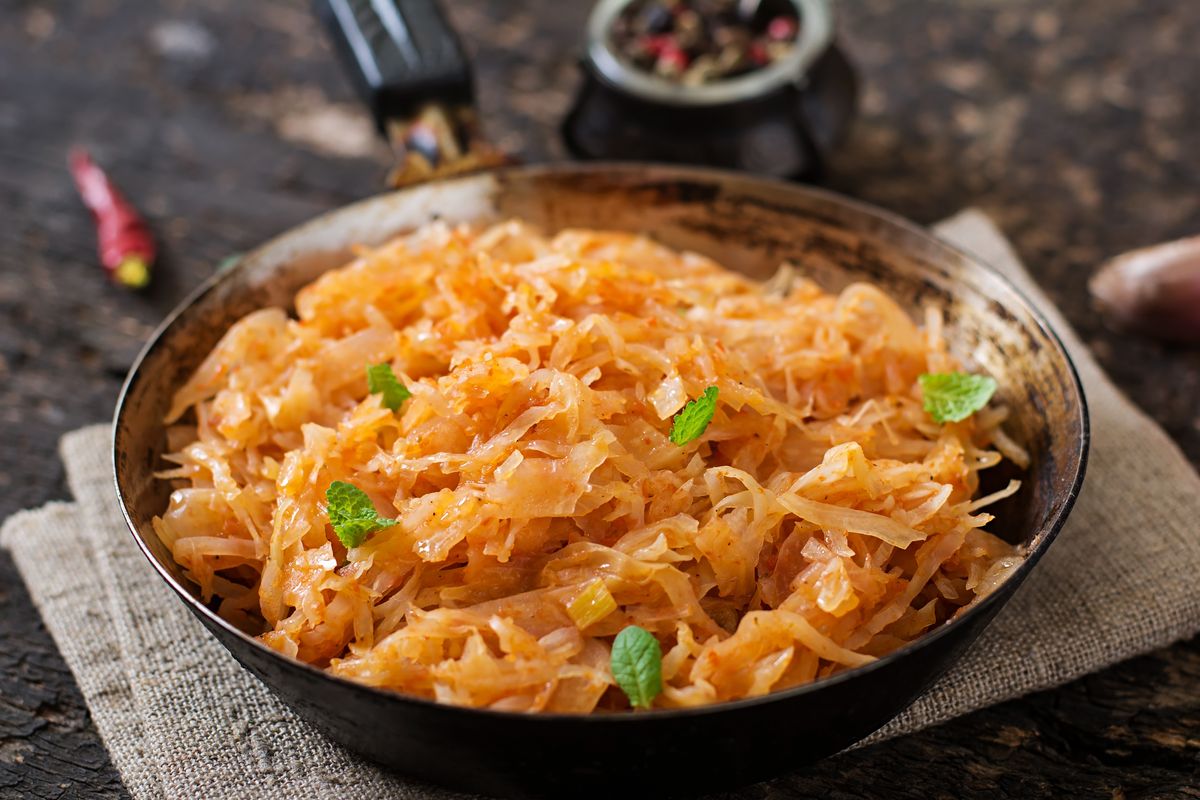 Perfect to accompany pork, especially sausage and cotechino, the sacrao alla parmigiana is a side dish of stewed cabbage.
Today we will let you discover a typical side dish of Parmesan cuisine, the sacrao or sacrau. Basically it is cabbage stewed in a pan with vinegar served as a side dish to meat dishes , especially sausages and cotechino. Many even cook them directly with the cotechino cut into slices to make the recipe even more tasty.
Thanks to the fact that today there are practically only pre-cooked cotechini, first the cabbage is prepared and then served as a side dish. In short, nothing too complicated, even if the cooking is quite long: the vegetables in fact must be stewed for 1 hour . The final result will fully repay the wait.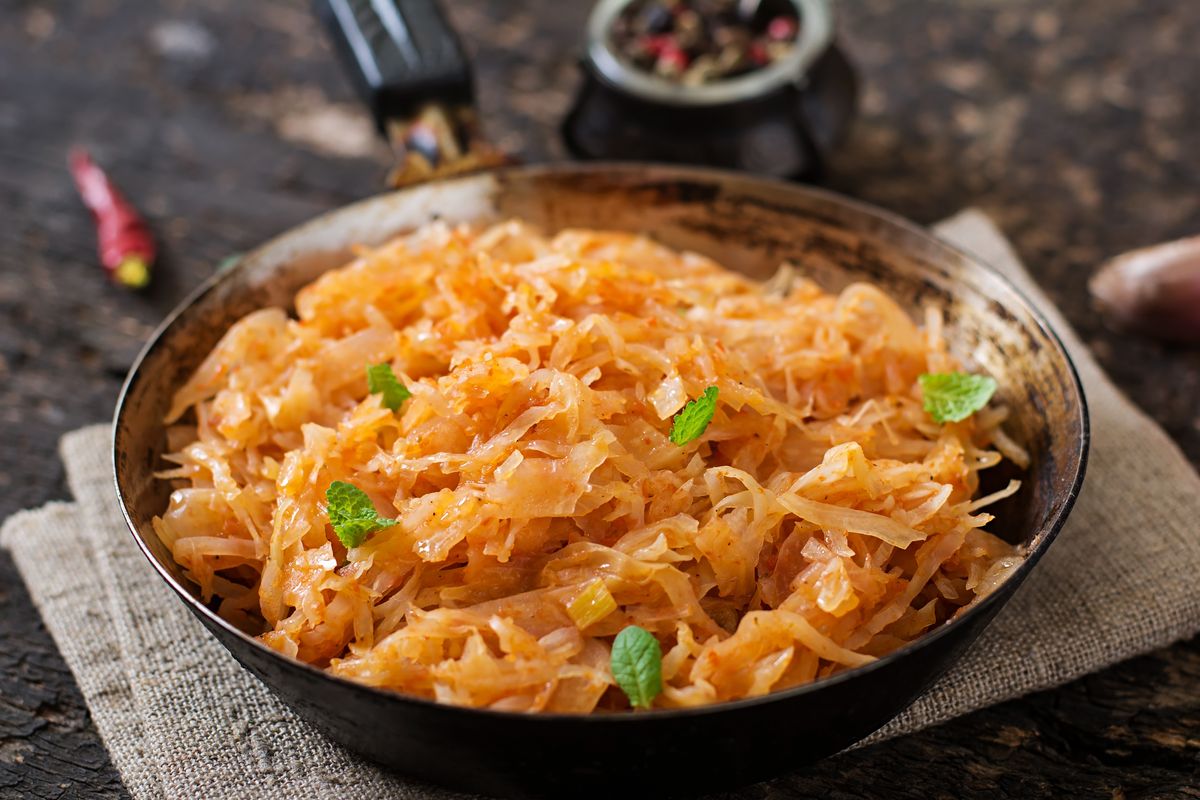 How to prepare the sacrao recipe
First, peel the onion, slice it finely and brown it in a pan with the oil.
In the meantime, cut the cabbage rather thinly to obtain long and thin strips .
Put them in a pan and after having browned them for a few moments, blend with the vinegar.
Add the tomato paste and juniper berries and cook for an hour adding broth if it gets too dry.
Season with salt and serve as a side dish with cotechino or sausages.
If the sour taste of the vinegar is too strong for your palate, add a teaspoon of sugar halfway through cooking.
Let's move to Ireland to discover another delicious recipe with cabbage, colcannon , which involves adding to the preparation of potatoes.
storage
The sacrao can be kept in the refrigerator, in an airtight container, for 2-3 days. We advise you to heat it in a pan before serving.
Riproduzione riservata © - WT