Scima or scema pizza: a typical Abruzzo recipe ready in 10 minutes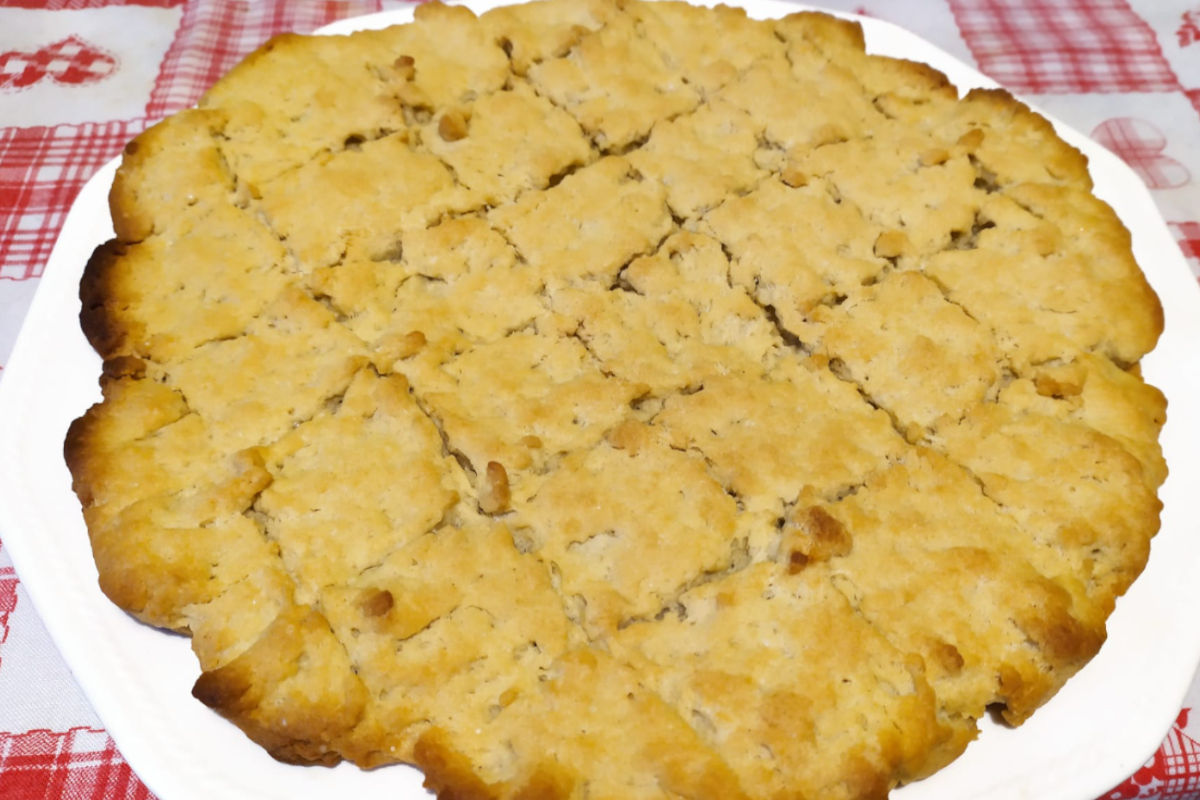 Crunchy, crumbly and without yeast, the scima pizza from Abruzzo is a sort of focaccia perfect for accompanying cold cuts, cheeses and kebabs.
The scima (or stupid) pizza is perhaps one of the best known recipes, together with the arrosticini, when it comes to Abruzzo cuisine . Similar to a focaccia without yeast, it is served as an accompaniment to cold cuts and cheeses , as a substitute for bread and breadsticks.
It is said that it was already prepared in the Middle Ages , most likely a legacy of a Jewish community that settled in Abruzzo. Originally the dough was cooked on a lid, known as a coppo , then covered with embers while today cooking in the oven is preferred. As with all traditional preparations, even for the silly pizza there isn't a single recipe, however the ingredients remain unchanged: flour, oil, white wine and salt . The cuts that cover the surface are also characteristic, making portioning easier.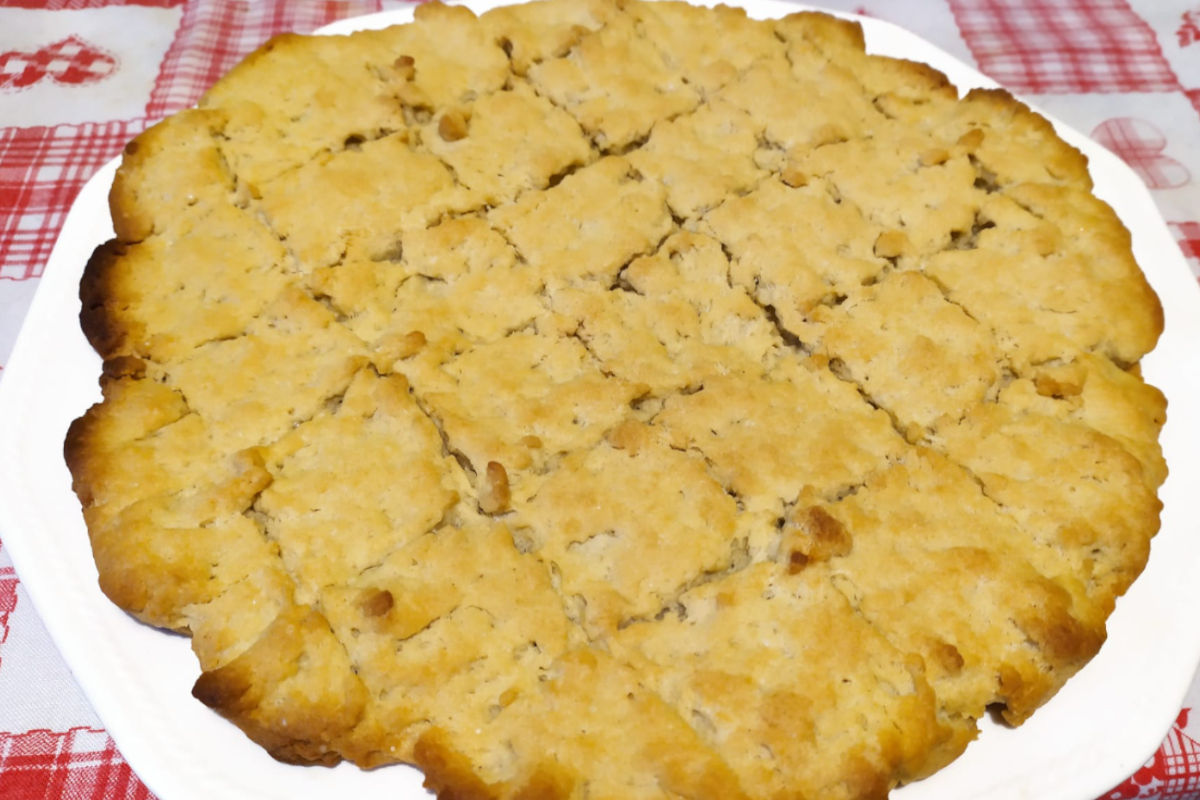 How to prepare the scima pizza with the recipe from Abruzzo
To prepare the stupid pizza, simply combine all the ingredients in a bowl and knead. Then add the flour and salt and mix quickly with your hands .
Then pour slowly, mixing with a spoon, the wine and the oil .
When the dough starts to come together, transfer it to the work surface and finish kneading it by hand.
With the help of a rolling pin, roll it out until it reaches a thickness of 1.5 cm , giving it as round a shape as possible.
Transfer it to a pan coated with oven paper and with a sharp knife engrave the surface to form a grid .
Bake the scima pizza at 250°C for 30 minutes .
The scema pizza from Abruzzo has a consistency halfway between that of a focaccia and that of shortcrust pastry and is highly appreciated due to the total absence of yeast and leavening . Why is it called "silly"? Precisely because it's so easy to make that you don't need any cooking skills !
As mentioned at the beginning, you can accompany it with almost any recipe, but if you really want to take a trip to Abruzzo, then we suggest you try your hand at arrosticini . As an alternative to scima pizza, try our yeast-free focaccia : you won't regret it!
storage
You can store scima pizza in a paper bag for 2-3 days . In this way it will remain crunchy and crumbly as if it were just made.
Riproduzione riservata © - WT