Second and side dish together? Yes, thanks to the meatloaf with artichokes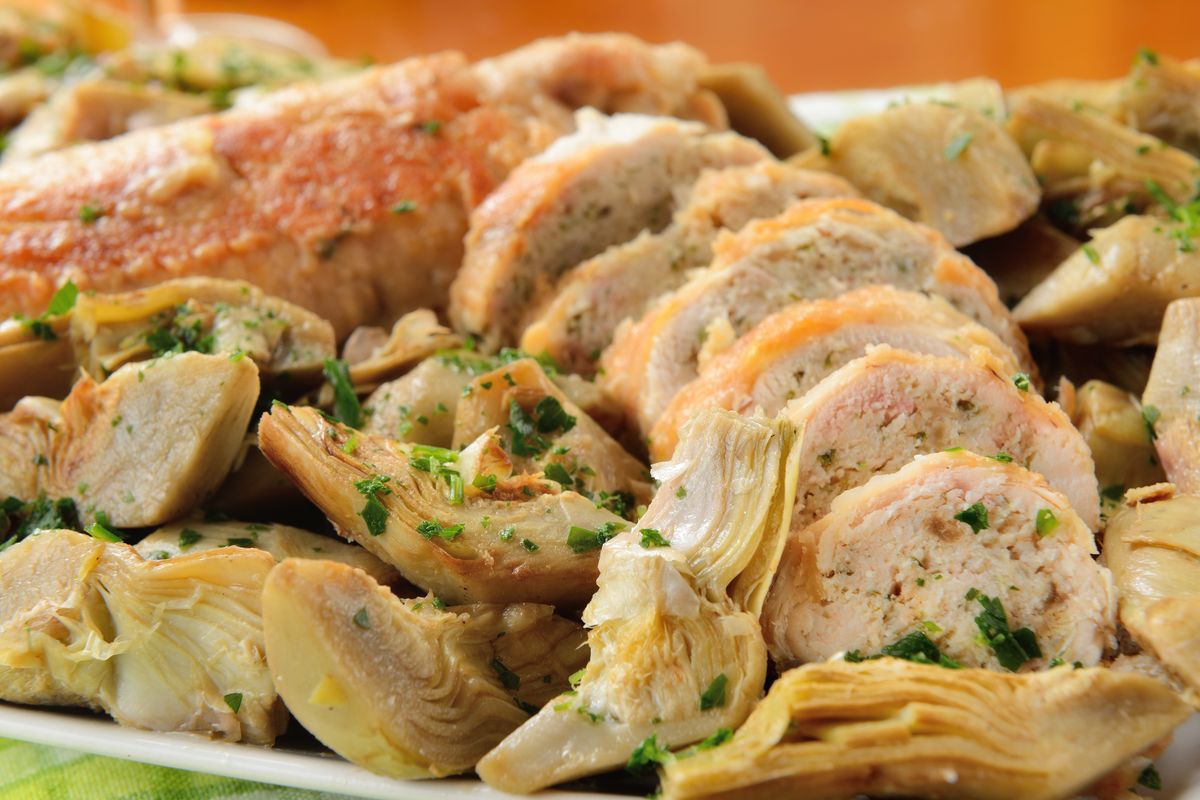 In a short time you can make a second course with a really tasty side dish, perfect for Sunday lunch. Here is our meatloaf with artichokes.
Meatloaf is perhaps one of the most classic traditional recipes. Born as a recipe for recycling, it is also perfect for Sunday lunch. However, there are several ways to prepare it and today we show you a very special one: the meatloaf with artichokes.
It is impossible to resist the meat loaf stuffed with artichokes, especially if you decide to make it even richer by adding ham and mozzarella . However, its basic version is excellent: it is baked in the oven, can be prepared in advance and is good both hot and cold. In short, what more do you want?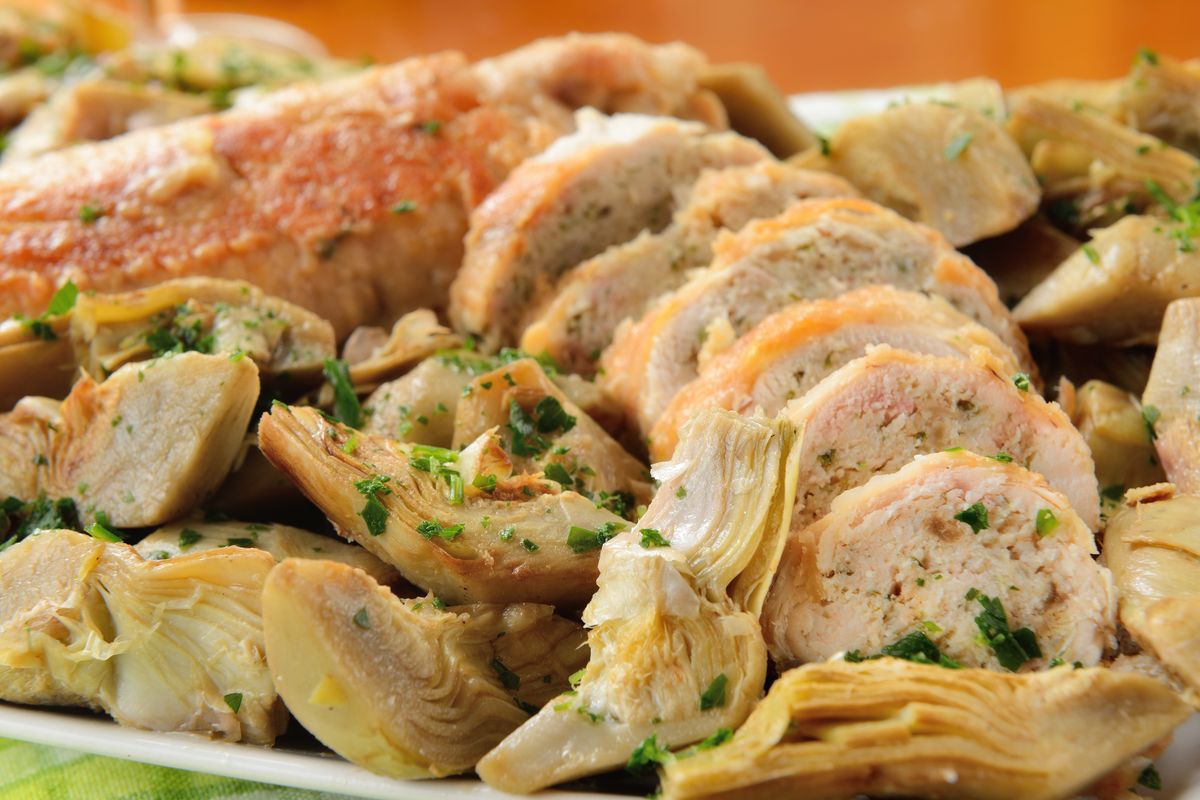 How to prepare the recipe for meatloaf with artichokes
First clean the artichokes by removing the outermost layer of the stem and the tips. With the help of a spoon, remove the internal beard and cut them into slices.
In a pan heat the oil with the clove of garlic then add the artichokes and cook over low heat for 15 minutes , seasoning with salt.
Meanwhile, mix the minced meat, Parmesan, egg, a pinch of salt, a pinch of pepper and the breadcrumbs in a bowl.
On a sheet of parchment paper, spread a 1 cm thick layer of meat giving it a rectangular shape.
Distribute the artichokes in the center and, with the help of the paper, close. Seal all contact points well.
Use parchment paper to wrap the meatloaf tightly and close it like a candy with the help of two pieces of string.
Bake at 200 ° C for 30 minutes , remove from the oven and allow to cool before proceeding with cutting.
For a tastier version, we recommend trying the meatloaf stuffed with artichokes, ham and mozzarella. You will need 4 slices of ham to distribute in the center of the dough of the stretched meatloaf and 60 g of melted cheese to add together with the artichokes.
Also take a look at how the classic meat loaf is prepared: you will have a basic recipe that is easy to fill with the ingredients of your choice.
storage
Meatloaf keeps well in the refrigerator for a couple of days . Just take care to cover it well to prevent it from drying out.
Riproduzione riservata © - WT