September cake with figs and walnuts: a recipe to be prepared at the end of summer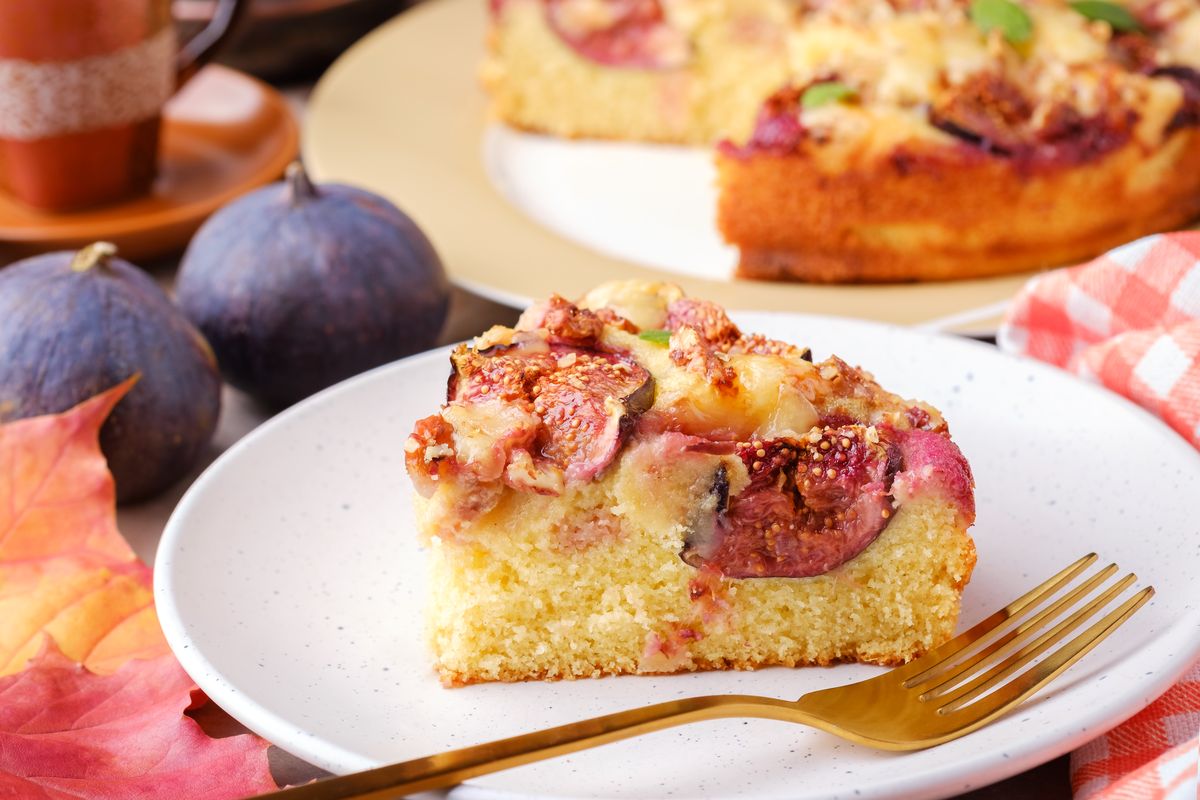 Fig and walnut cake: ingredients and recipe of one of the best desserts there is. Try it for breakfast, it's the right way to start the day!
The recipe for the cake with figs and walnuts is one of those that you cannot but keep in mind to use fresh and seasonal fruit . The sweetness and color of figs are just what it takes to make the basic dough of the cakes even tastier. In this recipe, in fact, figs are used not only for covering, but also in the dough. The whole is completed by the chopped walnuts! It is a quick dessert to prepare, perfect for those who love sweets with figs and their sweetness. Let's see the procedure right away!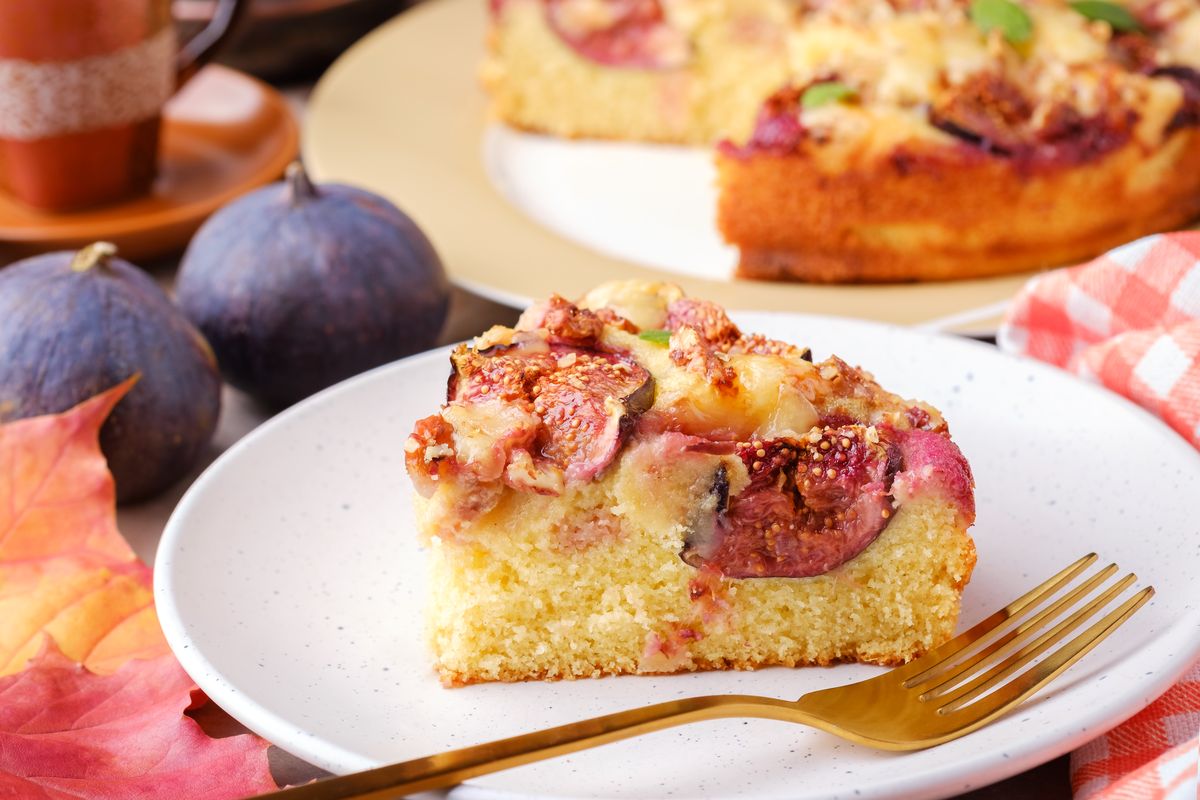 Preparation of the fig and walnut cake
First of all, shell the eggs in a bowl or directly in the mixer container. Add the sugar and start working with the electric whisk. Continue until the eggs are white and foamy.
Add the seed oil and milk slowly, continue to mix with the whisk at low speed. Continue adding the yeast and flour a little at a time. Mix everything then chop the walnut kernels and add them to the mixture.
Peel 4 figs, cut them into pieces , also add these to the dough and mix to mix all the ingredients. Spread the mixture obtained in a pan with a diameter of 24 cm covered with parchment paper.
Level the dough and decorate the surface with the last 4 figs, peeled and cut into wedges or slices. Bake the cake in a preheated oven at 180 ° C for about 35-40 minutes . Before removing the cake from the oven, always check that the dough is cooked by testing it with a wooden toothpick.
Take the cake out of the oven and let it cool to room temperature before cutting it into wedges!
storage
The fig and walnut cake can be stored at room temperature for 3-4 days after preparation.
We also recommend you try the traditional fig cake , really delicious!
Riproduzione riservata © - WT