Shaded French: the technique to have flawless and elegant hands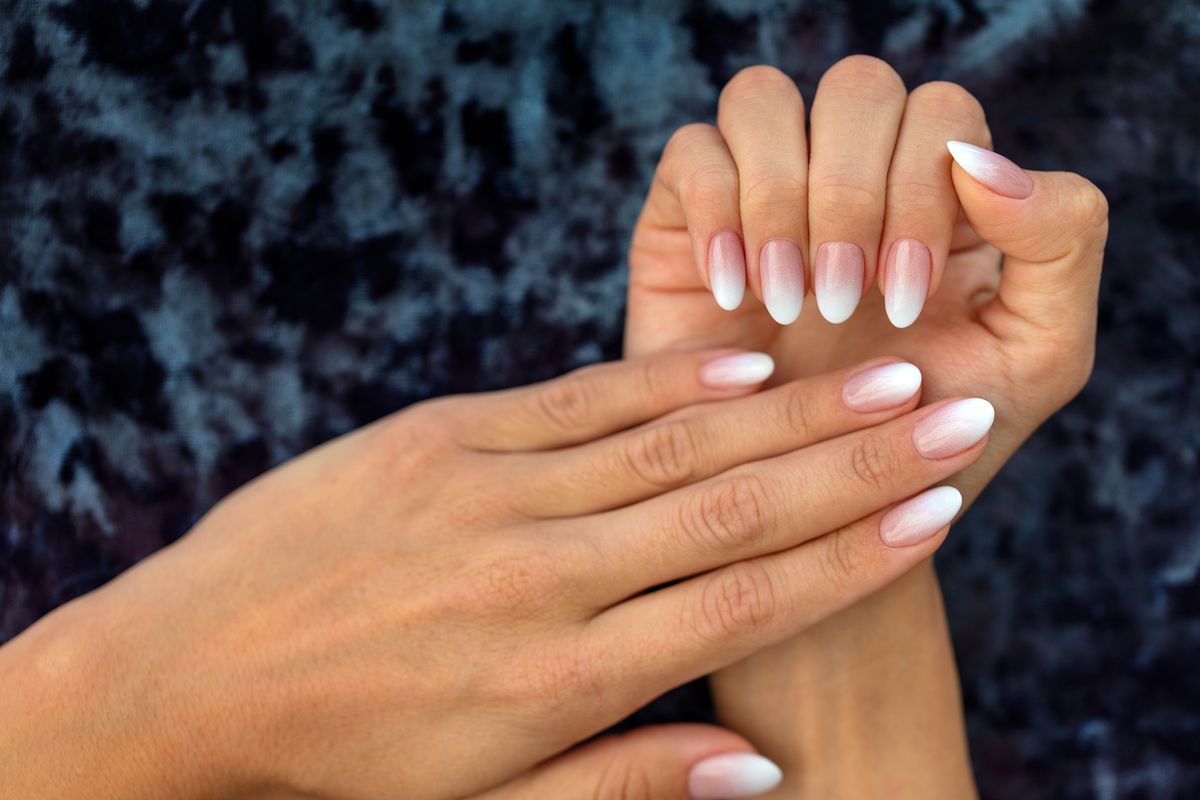 What is shaded french? As the name suggests, it is a technique born from the classic French, but it has an extra peculiarity.
All the rage especially in recent times, the shaded French allows you to have super manicured and elegant hands. This technique, which boasts many other names, can be done by everyone, as long as you have a firm and precise hand. Let's see how it's done and what are the 'rules' to keep in mind.
French gradient nails: what is it?
The faded french , as the name suggests, is very similar to the classic french, but does not have sharp lines. This technique is also called baby boomer , french fade, ombrè nails or degradè effect. Name aside, it is an extremely elegant and delicate manicure, which involves the fusion of the two colors chosen for the treatment. The shading begins near the cuticular gyrus and ends towards the free edge.
View this post on Instagram
The faded French nail art is widely used by brides, or by all those invited to special ceremonies who intend to maintain a certain elegance. Generally, the most used colors for the 'base' are nude tones, baby pink, beige and peach, while all shades ranging from chalk white to milky white are reserved for the lighter part.
The shaded French manicure that is most popular is the one with shades of pink and white, but lately the colored / metallic / glitter version is also becoming popular on social networks. Remember, however, that a certain elegance is maintained only with nude tones.
View this post on Instagram
Gradient French manicure: how to do it?
Semi-permanent nails with faded French can also be done at home. Only one rule to respect: the colors used for the shading must have a high pigmentation , otherwise the play of shades will be irregular. Before getting to work you will need to have a thinly woven sponge, such as the one for make-up, or a special degrade brush. It starts from the base color, which spreads over the entire surface of the nail, and then moves on to the nuance with a sponge / brush. It should be noted that the French manicure requires a steady and rather skilled hand. Making a mistake is very easy and, since it is nude shades, it will be very visible.
View this post on Instagram
Riproduzione riservata © - WT