Shakshuka, gravy eggs Israelis call the slipper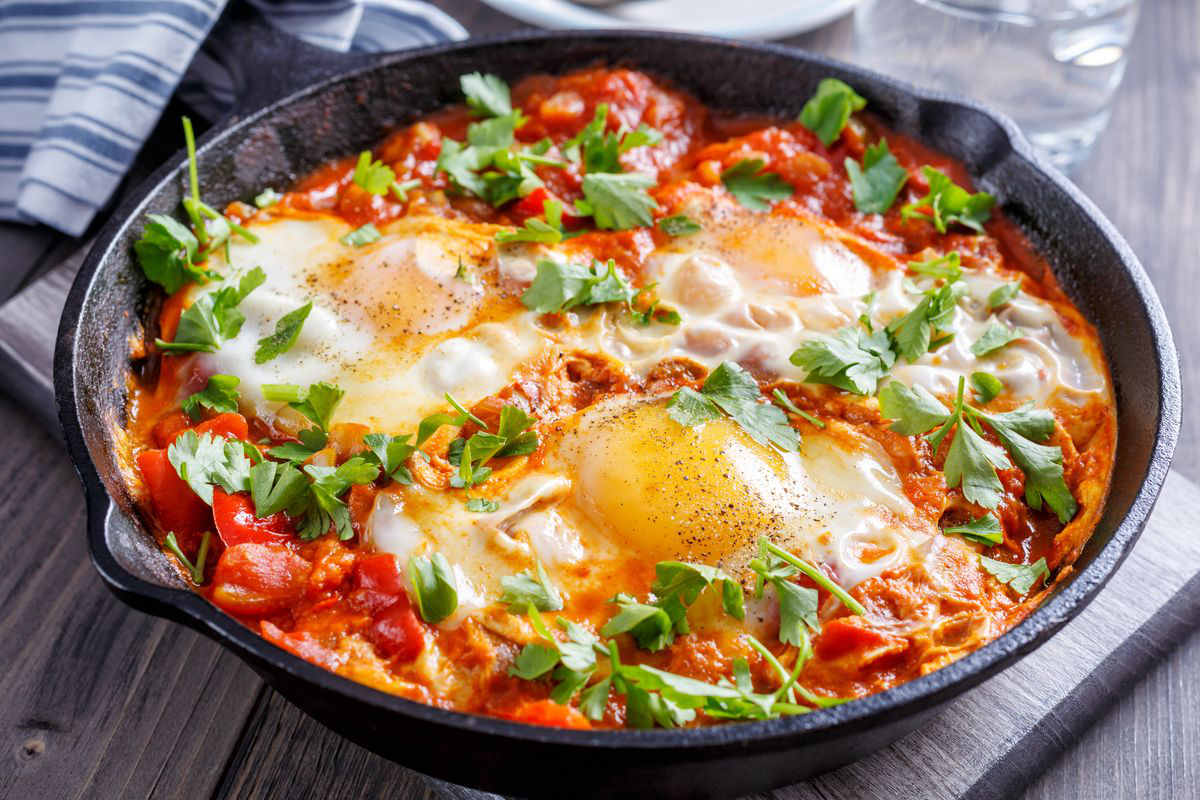 Shakshuka is a typical product of Israeli cuisine prepared with tomatoes, peppers and eggs and served with pita bread.
Shakshuka literally means mixture and refers to a traditional Israeli recipe based on expertly spiced tomato and pepper sauce (basic ingredients) and enriched with eggs . However, not everyone knows that the origins of the dish are North African : in fact, it is from these areas that the Jews who migrated to Palestine from the mid-1900s came.
Today, this dish of Middle Eastern cuisine is a real cornerstone and, even if the traditional version includes eggs, there are vegetarian variants that involve the use of tofu. We loved the spiced eggs with tomatoes and peppers and the best way to serve them is with pita , the traditional bread perfect for making slipper.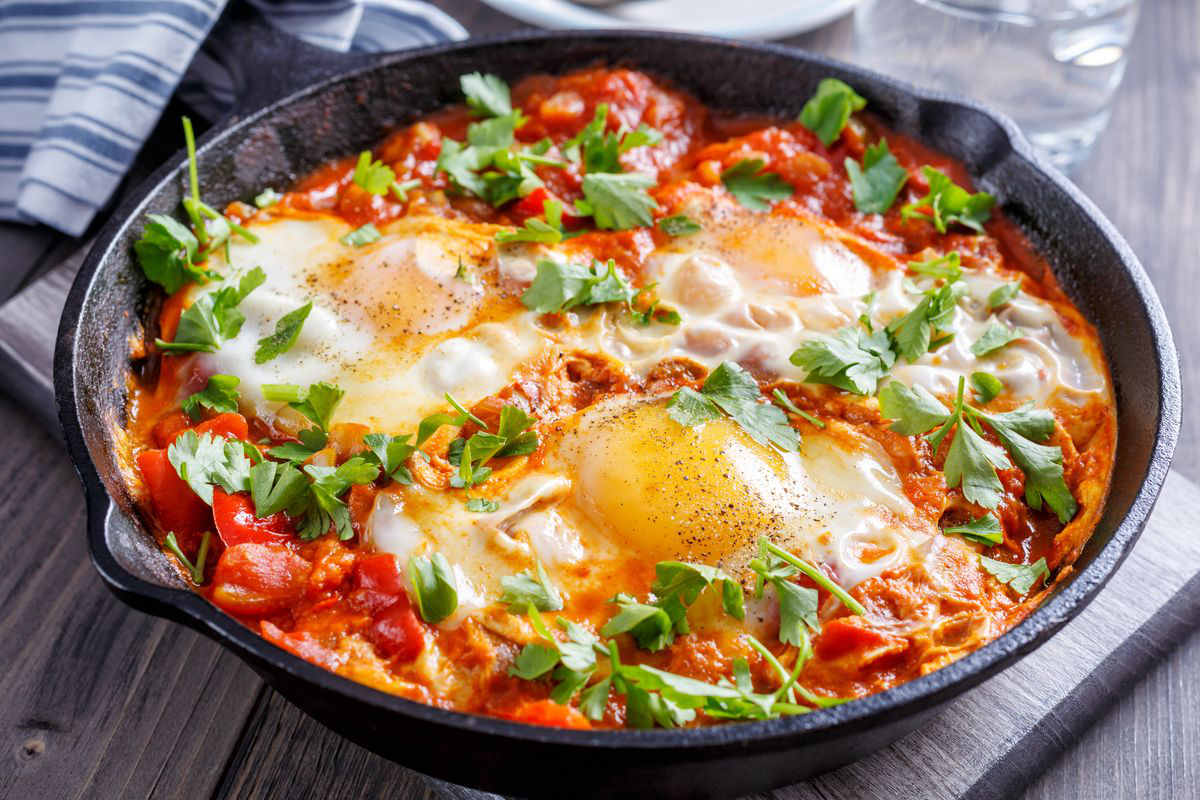 How to make shakshuka recipe
First, finely slice the onion and mince the garlic. Brown both in a pan with the oil.
In the meantime wash the pepper, remove the seeds and internal filaments and cut it into strips. Also wash the tomatoes and cut them into cubes. First add the pepper together with half a glass of water, a pinch of salt and the tomato concentrate.
After about ten minutes, add the tomatoes and the spices: the cumin and the sweet paprika. Cover with a lid and let it cook for about 25 minutes until the gravy thickens.
At this point break the eggs into the sauce after forming 4 hollows and cook with the lid on until the eggs have the desired consistency.
Serve immediately and enjoy this dish piping hot.
storage
Once the eggs have been added, the dish should be eaten at the moment. The sauce, on the other hand, can be kept in the refrigerator, well covered, for 2-3 days and, only when it is time to serve, heat it and cook the eggs.
Riproduzione riservata © - WT